Tom Races MeiVici AE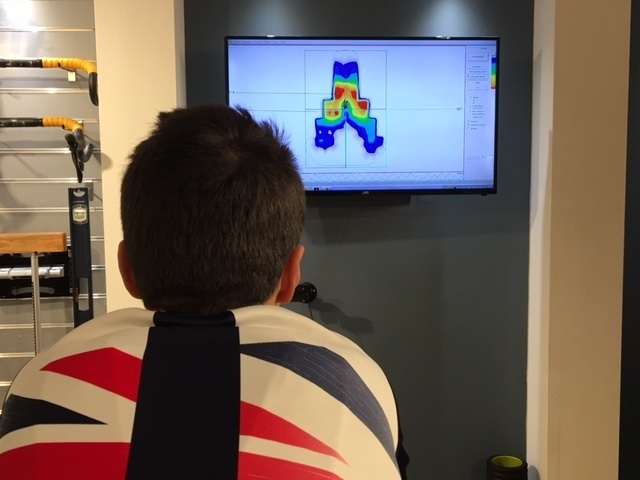 (Tom Staniford)
Tom Staniford, our sole Cyclefit team rider this year, has just returned from Oxford where he was competing in the British Universities and Colleges Sport 10-mile Time Trial Championships over the weekend. A gloriously sunny day on a baking hot course saw him post a season's best of 23'01".

This time placed him as 47th out of 123 abled-bodied competitors. The BUCS organisation, however, were trialling a disability factoring system for the first time this year- permitting paracyclists a time-bonus dependent upon their UCI Disability Classification. Once these factors were applied, Tom's adjusted time placed him in 2nd place overall behind Doug Dewey (he of 2010 National 10 Championship Podium fame).

In addition to this, we believe that after adjusted time Tom has one of the fastest (if not THE fastest) 10-mile TT times by a paracyclist in the UK this year so far.

Tom was riding one of the fantastic Serotta Meivici AE frames we stock which we bike-fitted him to. Remarking on the bike (affectionately nicknamed the 'Black Mamba') after he'd finished being sick due to oxygen deprivation, he could only gasp "quite fast, that".

Whilst Tom wasn't able to wear Cyclefit team kit due to the rules regarding wearing University colours, his Cyclefit casquette did draw several admiring comments, an attempted theft, and a proposal of marriage.