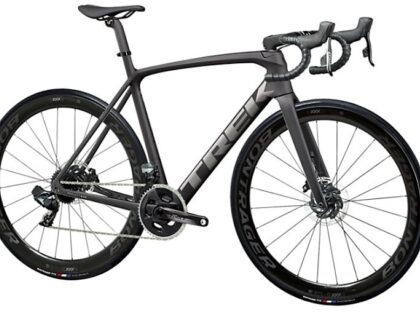 Project One Emonda SLR7 eTap - £6850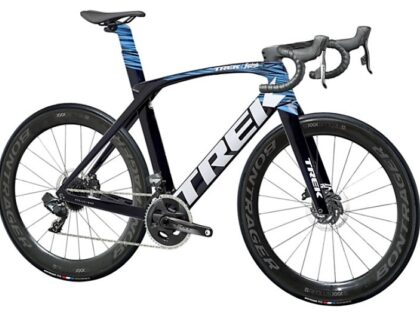 Project One Madone SLR7 eTap - £8-9000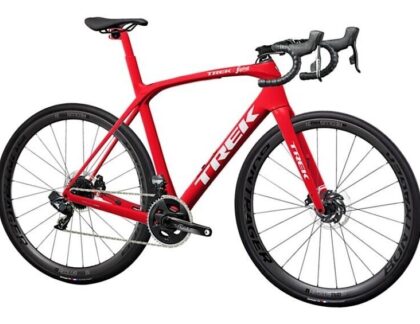 Project One Domane SLR7 - £7000
COVID 19 Update 04.12.20
Due to unprecedented demand over the last eight months Trek UK no longer have stock bikes available to order for delivery in the next six months at least.
We can still order Trek's SLR Emonda, Madone and Domane road bikes and their MTB frames through the Project One Programme.
Example lead times are currently :
Trek Emonda SLR7 eTap - 40-55 DAYS (inc. Quarq power and Bontrager XXX4 wheels)
Trek Madone SLR 7 eTap - 13-35 DAYS (inc. Quarq power and Bontrager XXX6 wheels)
Trek Domane SLR7 eTap- 12-20 DAYS (inc. Quarq power and Bontrager XXX4 wheels)
Trek Project One

What is Project One?
For the bike fitter it is an amazing service from Trek that allows us to customise the fit on a Trek bike to ensure that the components fitted compliment those selected in the Cyclefit appointment: frame size, crank length and gearing, saddle choice and width, stem length and handlebar width. For the customer, Project One offers a range of colour and component choices, find out more on our Project One page.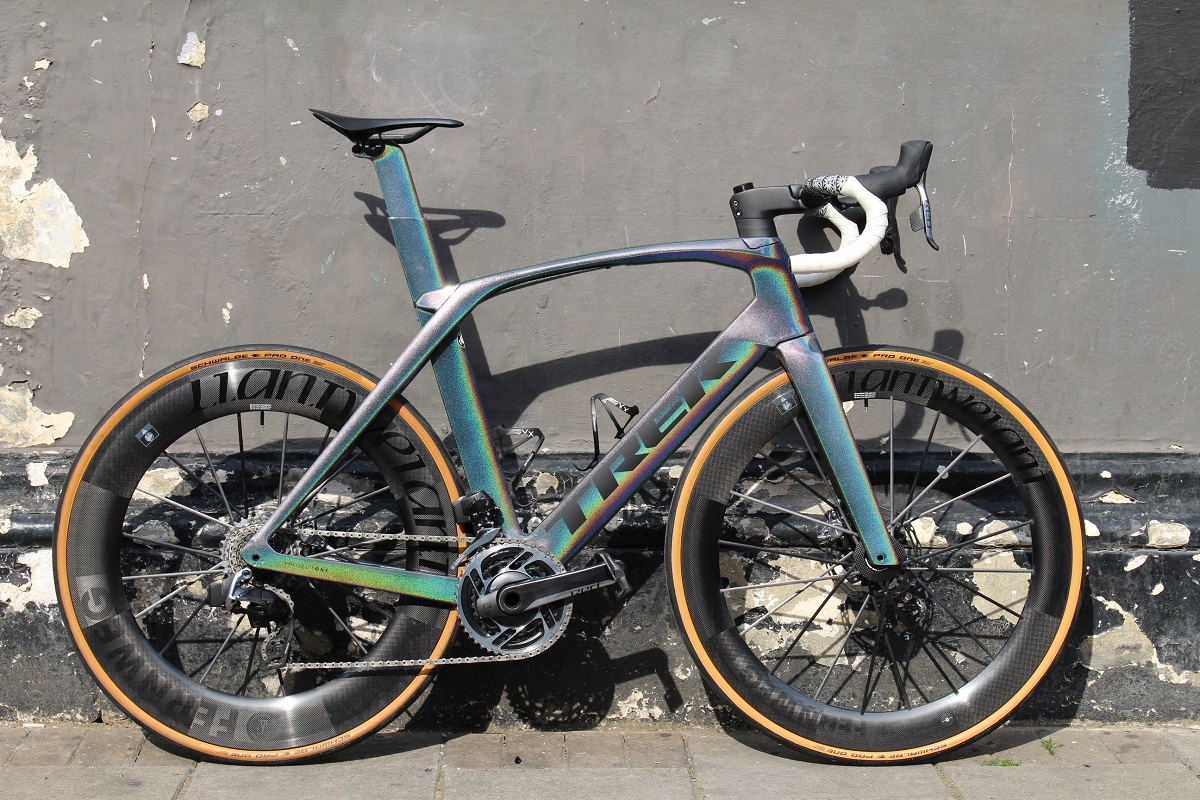 Trek Madone SLR in Prismatic Peral with Lightweight's Fernweg wheels
The Trek family
We have been involved with Trek for many years and way back in 1999 were one of the UK's largest dealers of the now infamous (and collectable) Trek OCLV carbon frame in US Postal Cycling Team livery.

Since those heady days we have worked with Trek to co-write their Trek Precision Fit training programme and deliver bike fitting courses in the UK and as far afield as Sydney, Australia.

Cyclefit was also drafted in to help fit their Professional Team riders when they took over the RadioShack Team in 2012, our role was to help the riders adjust to their new Bontrager shoes and saddles an experince that endorsed our obsession with the contact points on the bike. We are currently working with women's Pro team Drops Cycling who all ride Trek bikes and use Bontrager saddles and shoes; working with the world's best riders means Cyclefit guarantees you have the best experience on a Trek bike.

None of this would have happened unless we believed in their product, Phil and Jules are confident that Trek build the best carbon bikes in the world, period; or 'full-stop' as we like to say in the UK.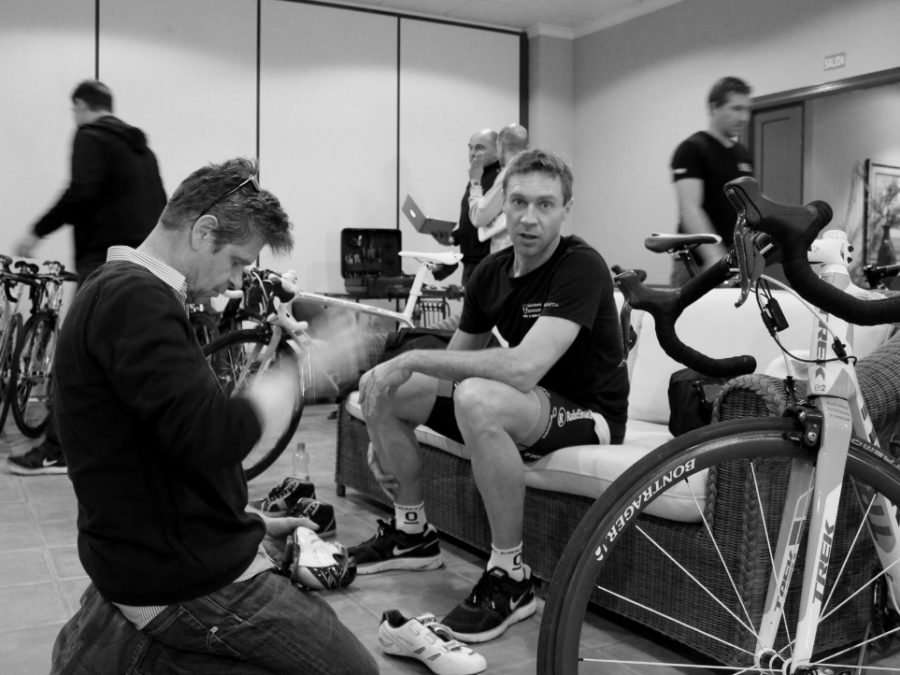 Phil Cavell with Jens Voigt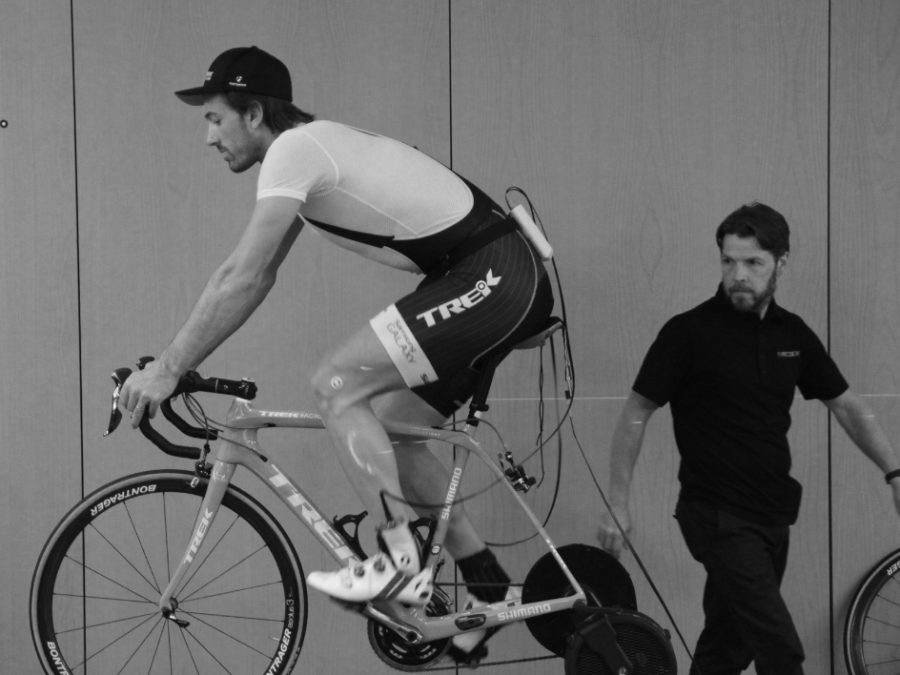 Julian Wall with Fabian Cancellara