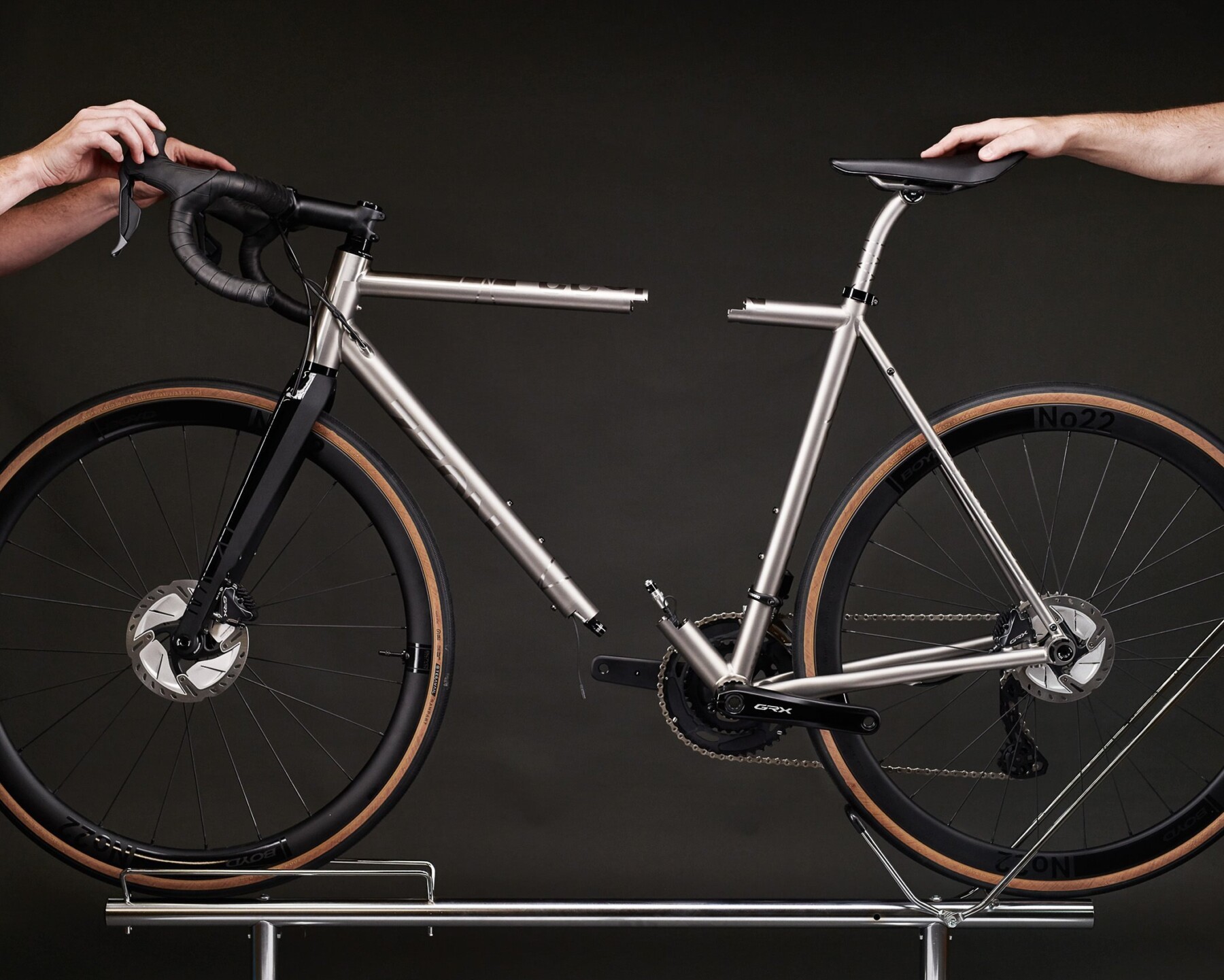 Have bike will travel
If you do a lot of travelling with your bike, chances are you've dreamed of a bike with couplers. The appeal of taking your full-size bike and packing it safely into a standard checked luggage bag is obvious: no more eye-watering airline fees, easier travel to and from the airport, and no need to store a huge bike case at home when not travelling. However, existing coupler systems have some key shortcomings. They're bulky, heavy, and some require special tools when packing and unpacking the bikes. Some weren't designed with internal ports large enough to accommodate internal cable routing. Finally, for bikes with hydraulic brakes there was no easy way to separate the rear brake from the front of the bike for travel.
Scott Hock introduces No22's new coupler system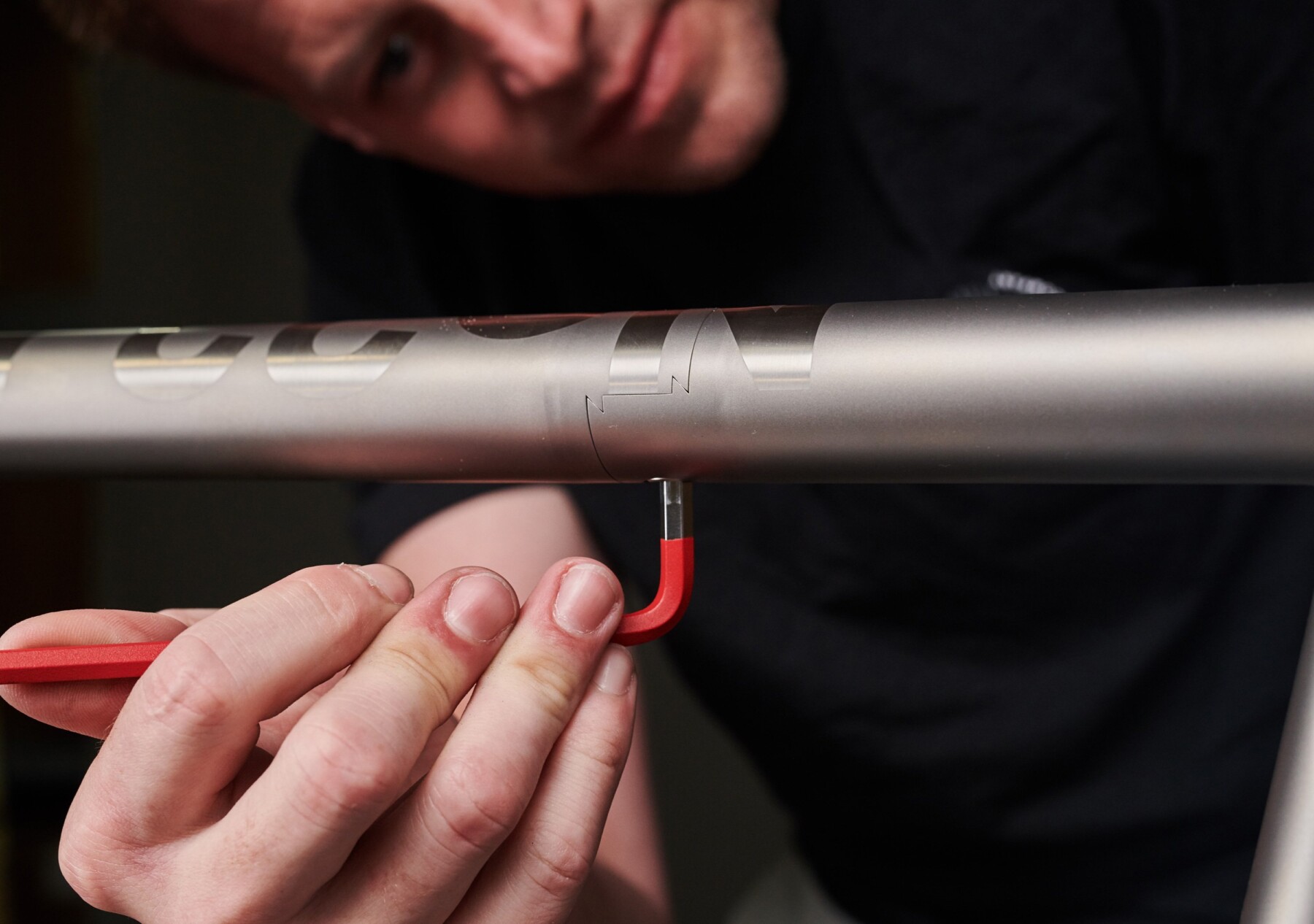 Low-profile frame couplers
No22's all-new frame couplers aim to improve every part of the coupler bike experience. Their first advantage is the most obvious: they're gorgeous. By designing their own couplers No22 were able to match them precisely to the tubing they use to build their bikes, and the result is a seamless transition from frame tube to coupler, while still using exactly the tube diameters and wall thicknesses the bikes were originally designed around.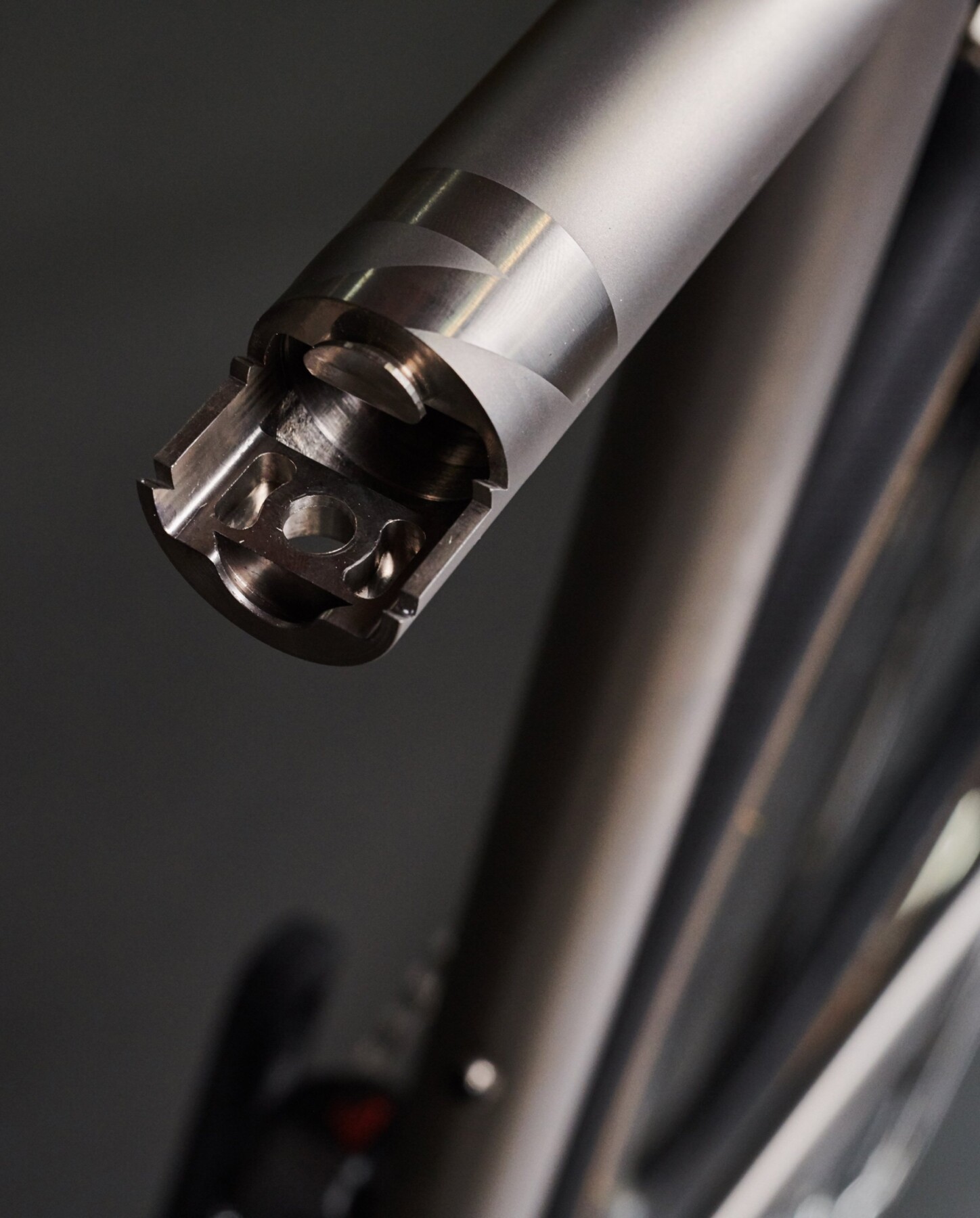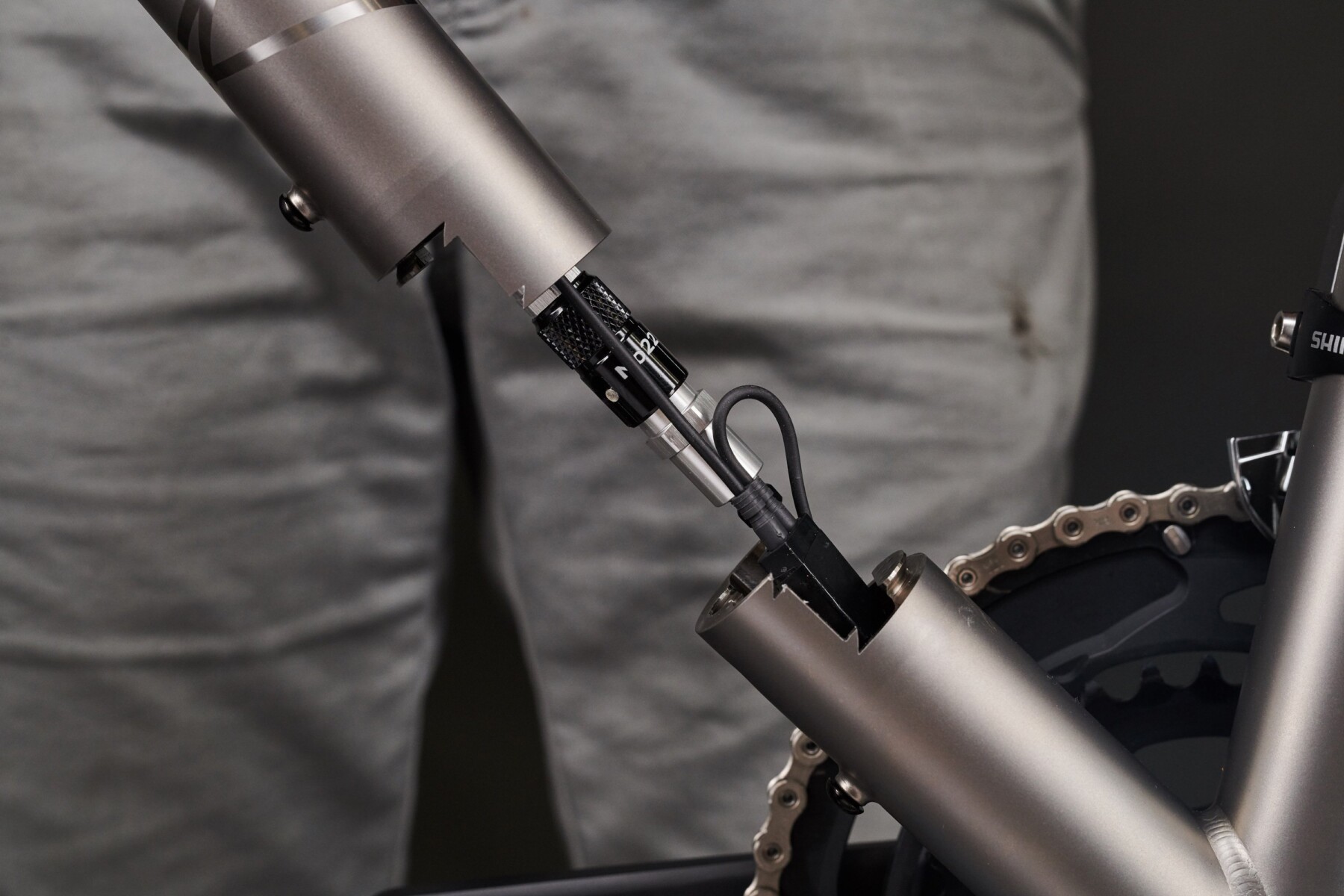 Coupling and uncoupling the frame is simplified too, with just a single 6mm hex bolt needed for each of the frame's two couplers. No need for special tools to buy, store, or most importantly to remember to pack in your luggage.
The coupler's interface itself is a complex machined surface that locks together in all axes. Once connected the interface is incredibly robust, resulting in a creak-free interface that rides just like our standard models.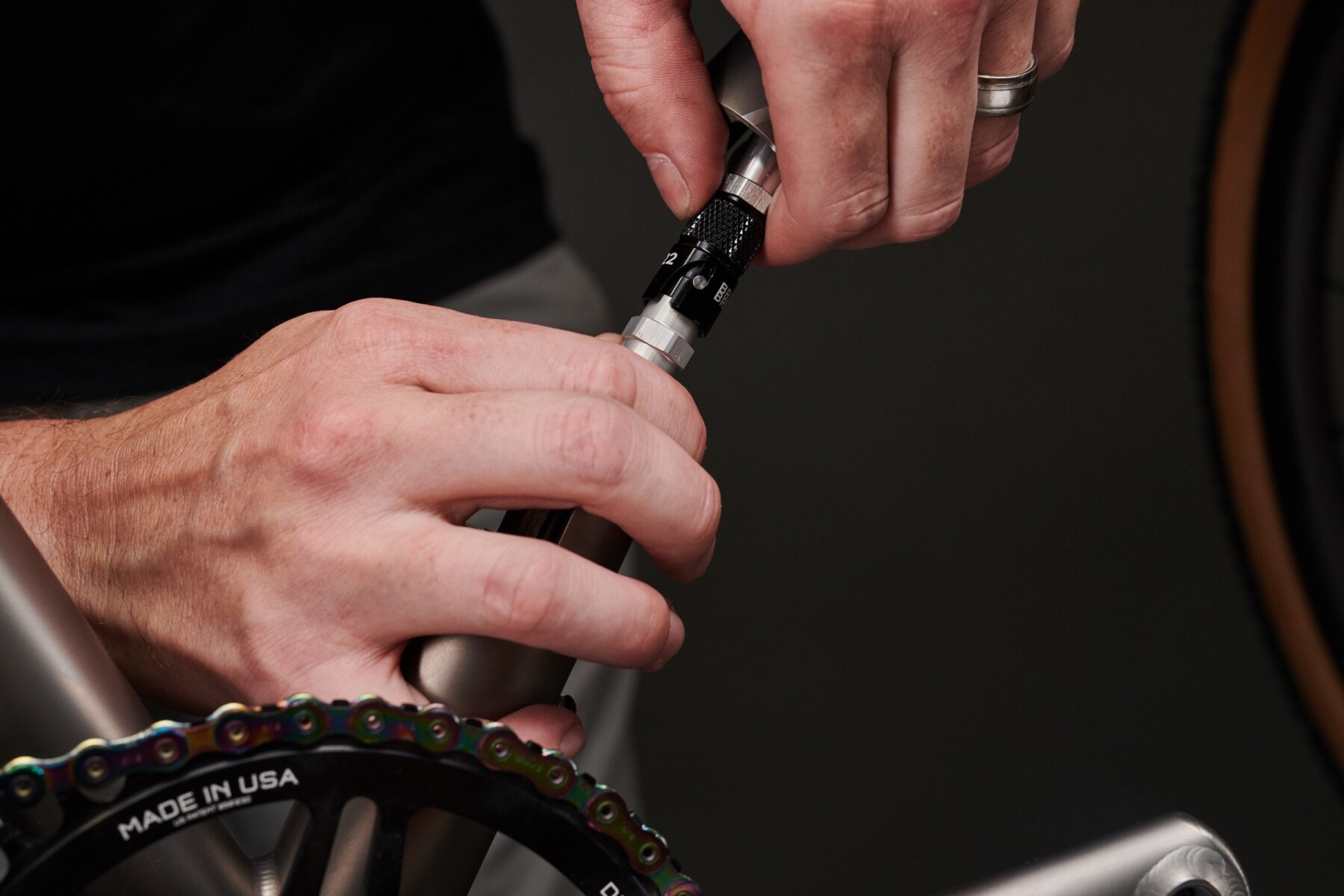 The Brake Break
With the proliferation of disc brakes on road and gravel bikes, riders looking for a bike with couplers have faced a set of less than ideal options when splitting the frame: either limiting brake options to cable discs with a cable quick disconnect, or if building with hydraulic discs then running the brake hose externally and removing the rear caliper and the cable guides for travel. We are still surprised that the big component players in the industry had no readily available solution to de-couple a hydraulic bicycle brake line.
No22's clever Brake Break finally solves these problems for bikes with hydraulic discs. Borrowing its construction from motorcycle motorsports brake hose quick-disconnects, the Brake Break allows instant, tools-free connecting and disconnecting of the bike's hydraulic brake hose. The design allows for a perfect seal when disconnecting and no rebleeding of the brakes is required even after multiple uses. Sized to easily pass through our frame couplers, the Brake Break removes the compromises formerly involved with couplers and disc brakes.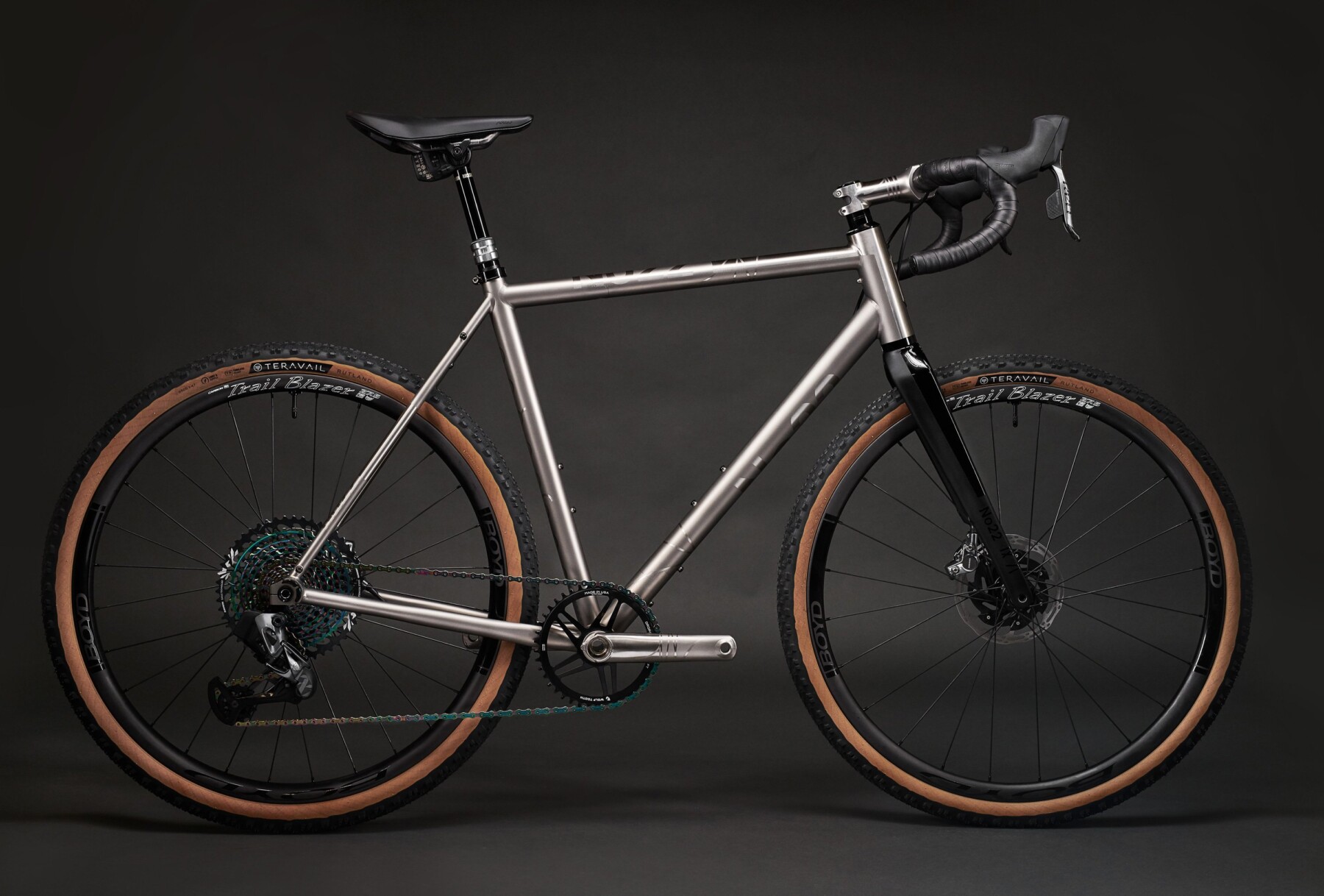 Pricing
The coupler system is a £1,200.00 upgrade on your frame price and includes the brake break.
Please contact Phil and Jules for more details.
Exclusive to Cyclefit is the Buxum Box Galibier flight case POA.