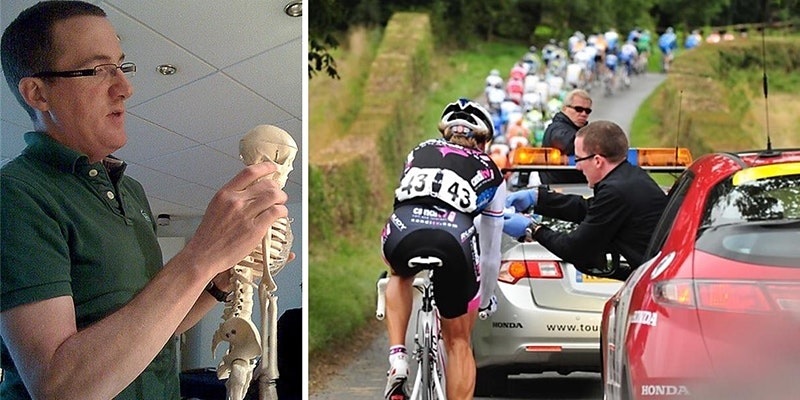 We have known and worked with David for over fifteen years. He is a remarkable physician for many excellent reasons -

World Tour Team Physician
Cycling Medicine specialist
Ex-orthopaedic surgeon
But most of all he is a patient, empathic and will help you feel and perform better. Dave is also wonderfully collegiate and never happier than when he is working in a multi-disciplinary team (MDT) with other Cyclefit members - Mick Habgood, Nichola Roberts, Phil & Jules.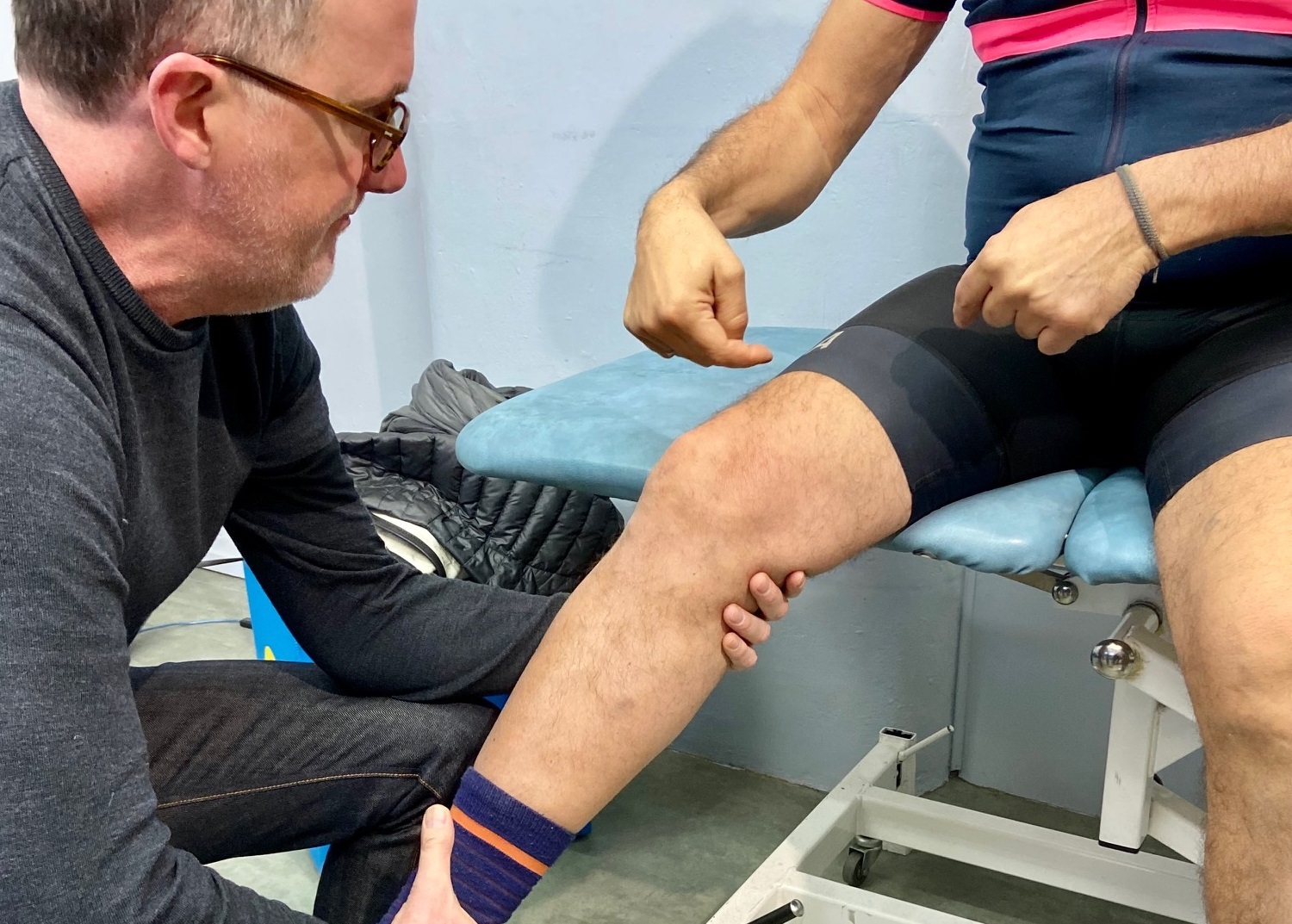 Dr David Hulse – BSc(Hons), MSc(SportsMed), FFSEM(UK), PgCert(MSK US)

Consultant in Sport and Exercise Medicine


Dr David Hulse is a specialist in Sport and Exercise Medicine and WorldTour team physician who has a wealth of experience of working with cyclists and triathletes.

His clinic offers specialist assessment and diagnosis of cycling-related injuries and a broad range of health issues related to endurance sport.

David Hulse has substantial experience of working in high performance environments. He has worked in professional cycling as both a race doctor and with WorldTour teams. David initially trained in trauma and orthopaedic surgery, then undertook further academic and clinical training in sport and exercise medicine. He spent many years working in injury rehabilitation with the UK armed services. He has also delivered a broad model of health optimisation and life coaching within athlete, private client and corporate spheres.
David is a lifelong cyclist, who has a unique understanding of the physical demands of the sport, and the importance of health to human performance.
David contributed to the Midlife Cyclist Lecture Series at Cyclefit and also The Midlife Cyclist book.
To book an appointment please contact Elsa at Cyclefit:
0207 430 0083