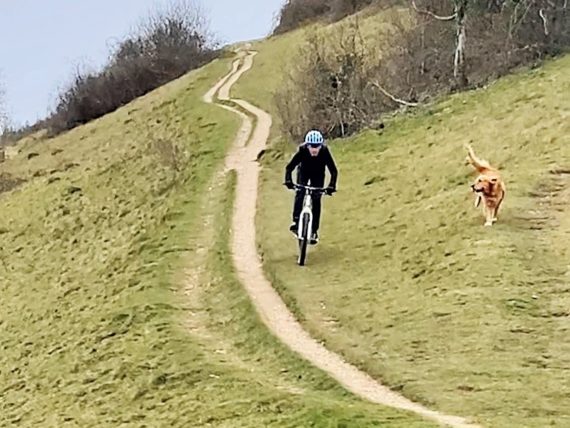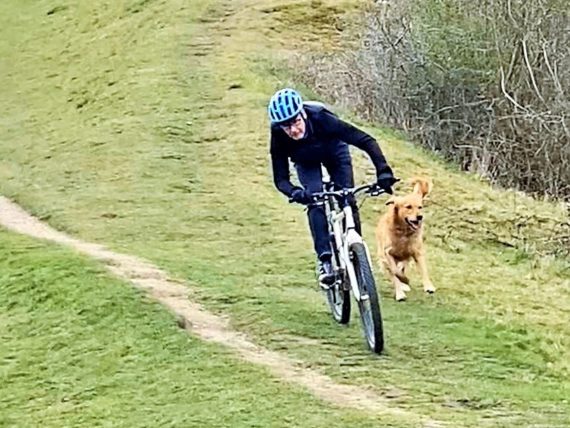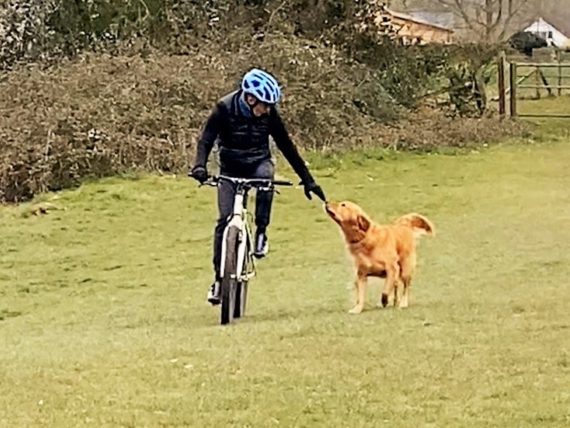 London Calling II and The Pyjamanas

Wow the wind has really stopped blowing? This is the time we would normally be at our most busy, designing and curating wonderful client projects, sorting out client training/racing niggles and a smattering of urgent professional riders who have ridden into the unimagined fog of injury and pain. My last client before the lock-down was one such example; her season now a total wipe-out. The only glimmer that it will let her body heal properly in its own good time, instead of being unconsciously pushed by a small army of physios, team doctors and directeur sportifs. We are still building and delivering bikes as they come through one by one. We are also planning bike projects, for those for whom the lock-down is a time of creative imagining. Oh and we are planning a series of webinars and lectures with some old friends and new. Working title - The Pyjamanas - as we can all participate in our PJ's, which was a stipulation for one eminent lecturer - care to guess which one?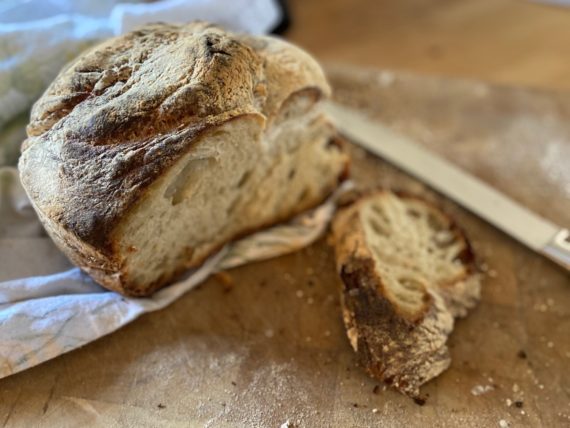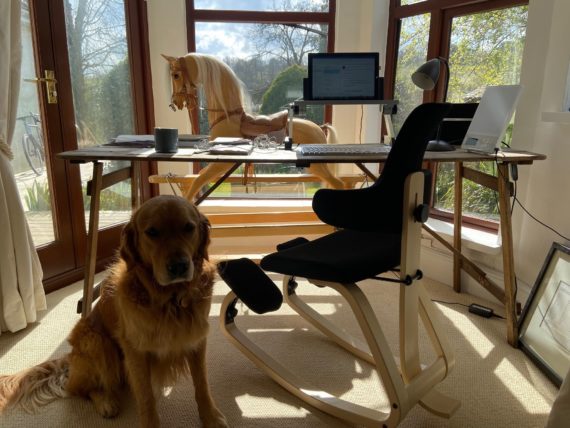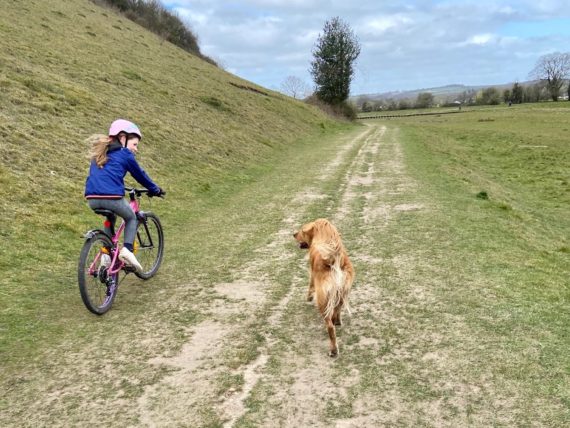 "We are are also planning a series of webinars and lectures with some old friends and new. Working title - The Pyjamanas"
Existential Angst

I am not sure about you, but I oscillate from borderline despair to guilty enjoyment? Despair for so many obvious reasons – because it feels entirely unnatural to be isolated from friends, family, work and clients. But mainly a haunting dissonant shame that all of this is self-inflicted and adds to the humiliating garbage legacy we are bequeathing to our children and grandchildren. They are already scanning the sky for the gathering storm of climate change and our destruction of the environment. And now we ask them to isolate for an indeterminate period because the generations that precede them, have abjectly failed on the minimum fundamentals of building a balanced and sustainable world community. Guilty enjoyment because the enforced very short-term hiatus has been a unique opportunity to spend quiet time with my family – local walks, bike-rides, set up a new home-office, bake bread with my daughter.
And so, like many of us I suspect, I pendulum between existential angst and gentle joy at the little things. An unsatisfactory sweet and sour existence, predicated on our fundamental human disrespect for the planet on which we live and the other living beings that we share it with.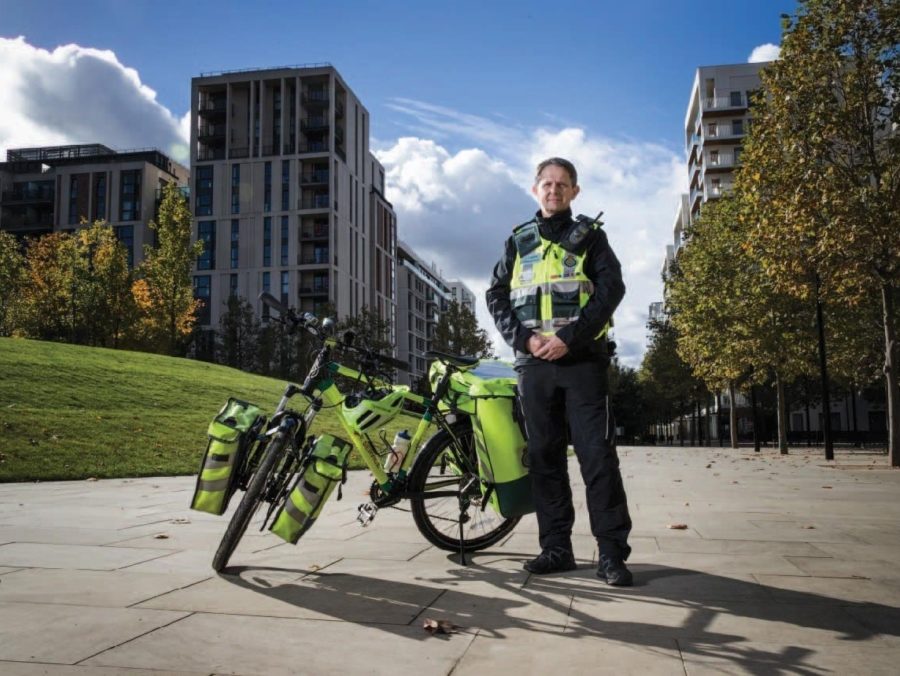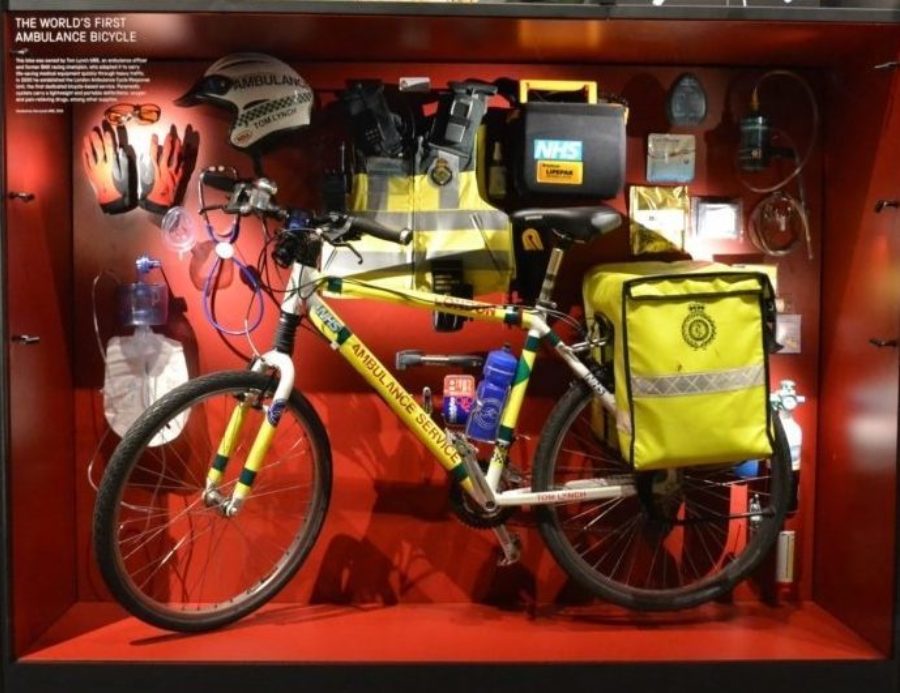 Tom's original bike (maintained by Cyclefit) is in The Science Museum
Tom Lynch MBE
I have two bicycles at home with me. A 22 year old prototype of an ambulance bike that Jules and I were designing at the time for an incredible client and friend to all of us, called Tom Lynch. And coincidentally, a No22 Drifter. Tom's idea was to form a specialised ambulance strike-force for London, that would get to every incident first, without drama or danger. Tom was ex-European BMX Champion in his youth and knew what a bike was capable of in trained hands. He was also a Cyclefit client - we looked after his front-line post-competition, battle-scarred body and biomechanics.

Converging Parallel Lines

In the early days of Tom's revolutionising idea, he came to us to see if we could think about what an ambulance bike would look like. Jules and I made a few prototypes as I remember, of which this is one. I am not sure if any of our design ideas went into final production, but we did look after all the Cyclefitting duties for the new ambulance squad when it first became active. Tom Lynch has the intelligence, determination and downright bloody goodness and magnetism, in a parallel universe to be a CEO of a blue-chip company or a cabinet minister. What he got for his heroic efforts and thousands of lives his initiative saved, was an MBE (why not a knighthood or ennoblement?). Not bad for an ex-champion BMX'r but in a way this speaks to the heart of the crisis we are now in. The neo-liberal free market finds it easy to reward some good folk very well indeed but has traditionally struggled and stuttered to correctly evaluate the self-deprecatory heroes and geniuses like Tom and so many who work in our NHS. Maybe I shouldn't conflate Tom's good name in this way and maybe he wouldn't even agree. But we remember how tirelessly Tom worked and campaigned to achieve something he knew to be right and in all of our interests. The NHS is a wonderful organisation but it is also a stubborn oil-tanker that needs plenty of rudder inputs to change course. And Tom provided all those inputs himself with infallible logic, intelligence and wit. We take the ambulance bikes for granted now in big cities, like they have always been there. But they are only there because Tom thought it was in all our interests that they exist. The current crisis is where the parallel tracks of the neo-liberal economy and healthcare are on a social and philosophical collision course - one can only hope that some good will emerge from the inevitable clash. Theresa May in her 2019 Honour List sent five or six conservative staffers to the lords. I am sure they are honourable and thoughtful people, but I can't help thinking that we would be a better country if someone like Tom Lynch were there as well. Polemic over. Almost.
Riding The Monster
It is the two decade plus-old unloved clunker that I have dragged out from behind the lawnmower to ride with my daughter and our dog (yes I know I could have chosen the No22). Near to our house is Winter Hill, so called because it faces north over the Thames Valley. There is a climb/descent beloved by local runners called The Big Monster. My daughter dared me to ride up and down on my Tom Lynch Special (TLS) – which would normally be fine, but after 22 years, only had one working brake (front), semi-operational rear-derailleur, a heel-kick operated front-mech, oh and 35kg of golden retriever who is ever eager to turn anything into a competition – my daughter recorded it for posterity. It was a wonderful denouement to a lovely little ride, and not what I would expect to be doing on Friday afternoon when I should be at work and my daughter ought to be at school. It is an undeniable silver lining to a bleak situation, and I suspect, a ride we will all remember when the bad memories have long faded. Plus, it made me think about Tom again and motivated me to re contact him again after so long.
The Godfather of Titanium

And that seems to be one of the themes of the crisis – the time and impetus to re-connect with people that we have fallen out of contact with. And one of those for us, is Seven's founder and commander-in-chief, Rob Vandermark. Rob is a legend in our industry and probably the most respected titanium design engineer in the world. Like many workaholics, Rob can be a little reclusive and so in recent years we have seen the fruits of his work – XX programme etc, rather than seeing him. Now though, in different times we have been working with him for hours every day on the Cyclefit / Seven OVERLND XX project. We have even recorded a little interview with him from the Boston factory. And whilst formulating the OVRLND project with Rob and Jules, we all expressed a desire to put something from each limited edition bike sold back into our communities. Who better to advise us who we should donate to than our fearless polemical GP and Midlife Cyclist lecturer, Dr Jonathon Tomlinson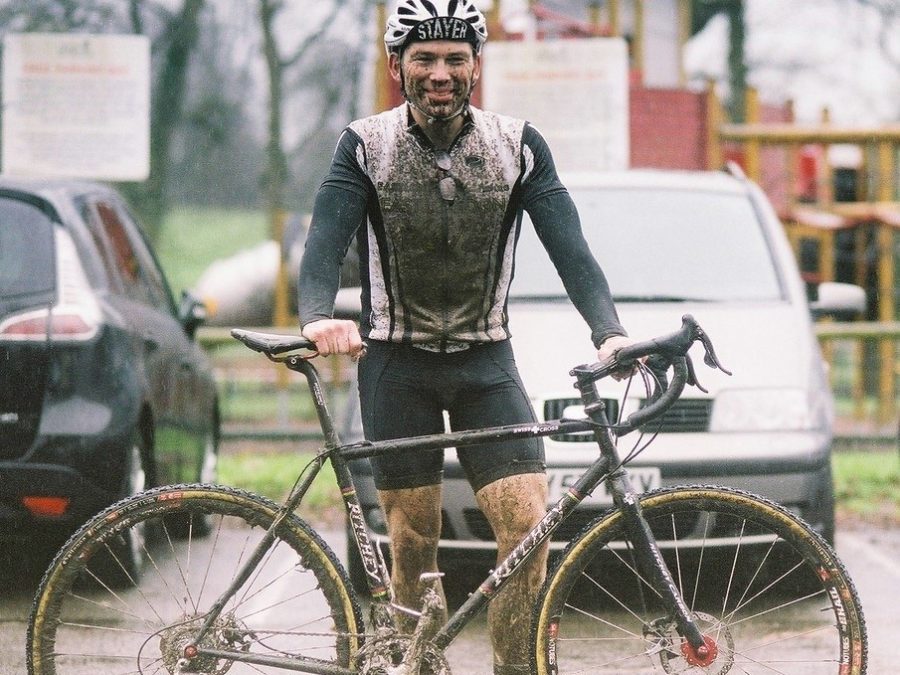 Dr Jonathon lecturing at Cyclefit
New Kind of Heroes @MelloJonny

Dr Jonathon is a dad, polymath, GP, philosopher, bike-racer – maybe in that order. His specialist subject seems to be the ethics of medicine and one of his Cyclefit lectures was actually titled – "How do you know if your doctor is lying to you?". This is not a man afraid of the big issues of the day. We asked him what charity we should donate to associated with the Covid-19 - he made the valid point that the crisis will inevitably fall very heavily on the most vulnerable, i.e. children. Dr Jonathon suggested that we support The Young Minds Charity, that will help children cope with the anxiety and stress of an upended world. Rob and Seven are supporting the Boston Resiliency Fund. Every limited edition bike purchased will help save front-line staff and those most adversely affected. Dr Jonathon Tomlinson has written a superb Journal, New Kinds of Heroes on the ethics of he kinds of choices he and his colleagues are making as they deal with the medical crisis that surrounds the Covid-19 pandemic. We will be doing a podcast with Dr Jonathon over the next couple of weeks, when he gets a moment to step-back from the front-line.
It is strange and wonderful consequence of this crisis, that in the enforced isolation, we seem to be naturally linking to folk that we have may have allowed a few too many degrees of separation, to open up between us.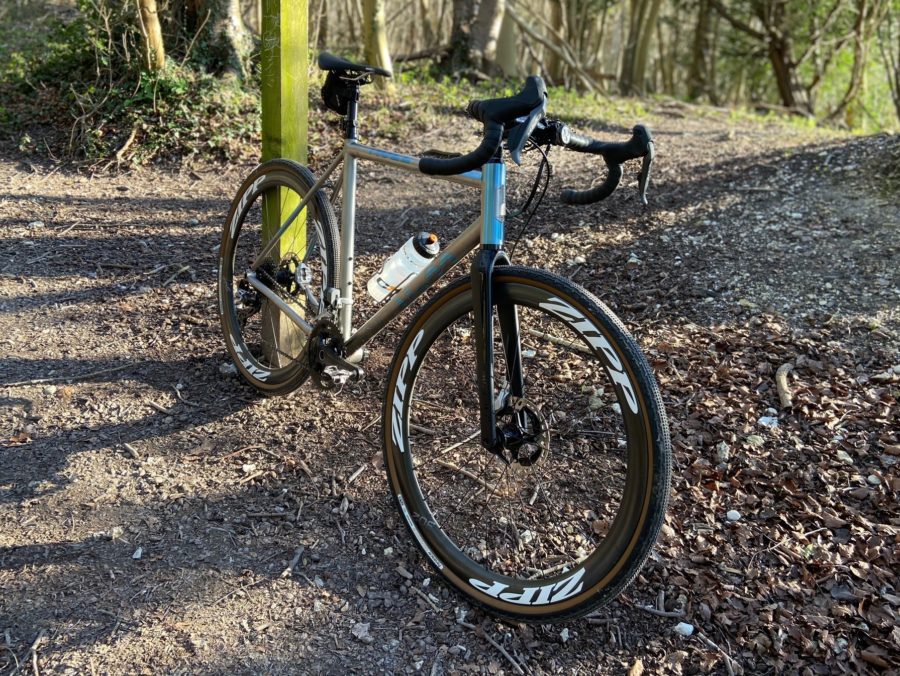 The Runes
I deliberately haven't mentioned the No22 Drifter that I am fortunate to have in my in-tray along with the 'characterful' TLS. I am riding and evaluating it now and a full review will follow in this week. Needless to say, it appears playing to my natural base – titanium, off-road tyres, Hope disc-brakes, Zipp wheels etc. The runes are already positive. Full review is on its way!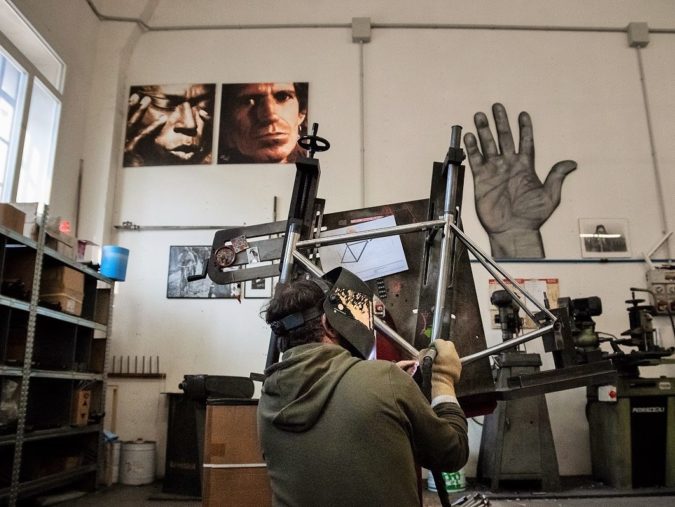 Pietro works on alone at Pegoretti.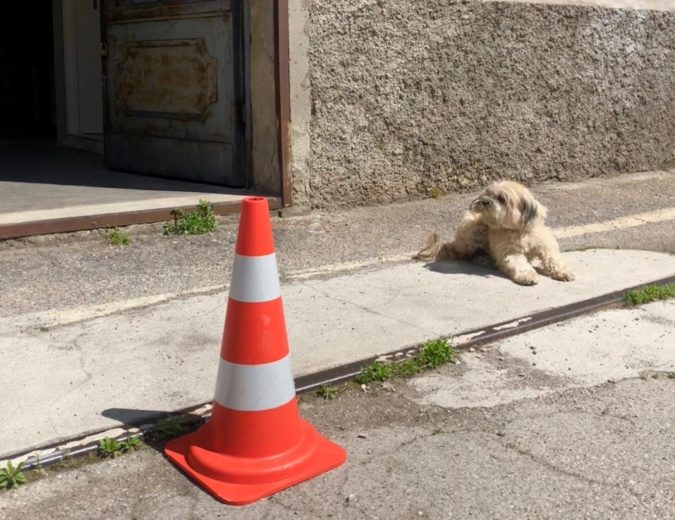 "Pietro and myself are fighters and don't give up easily and we have Dario watching and helping us.....""
"Too Small to Fail"
These are Cristina from Pegoretti's own wise words, not mine. But they capture the mood perfectly. Over the last twenty years most bike companies have shipped their production to huge factories in the far east, to take advantage of economies of scale and reduce prices. All that is left now is little companies like Seven, Passoni, Pegoretti, No22 and FiftyOne, who are committed to highly technical artisan bikes made in place by craftsmen who have been building their skills for decades. People like Stef Adams at Seven and Pietro Pietricola from Pegoretti, who are the very best on the planet at what they do (which is just about everything in both their cases – they can both machine, weld, paint, finish to master-craftsman level). We are keeping in daily contact with them and trying to stay positive and plan with them for a brighter future, that will surely come. Their determination is inspiring.
In their own words below:
Pegoretti
"Dear Phil and Jules

Yes, we find ways to come and do some work, continue to build, finish products. Pietro has the ability to do any kind of work in the preparation, build, welding, painting, packing the product if he needs to. He is the one that for the last 10 year trained any person that came into the workshop....of course it is difficult.


If for very big companies they say "too big to fail" probably they should also have a saying "too small to fail". Being very small helps to get back on our feet (at least we hope so!!)


Pietro and myself are fighters and don't give up easily and we have Dario watching and helping us....."
Cristina Wurdig – Pegoretti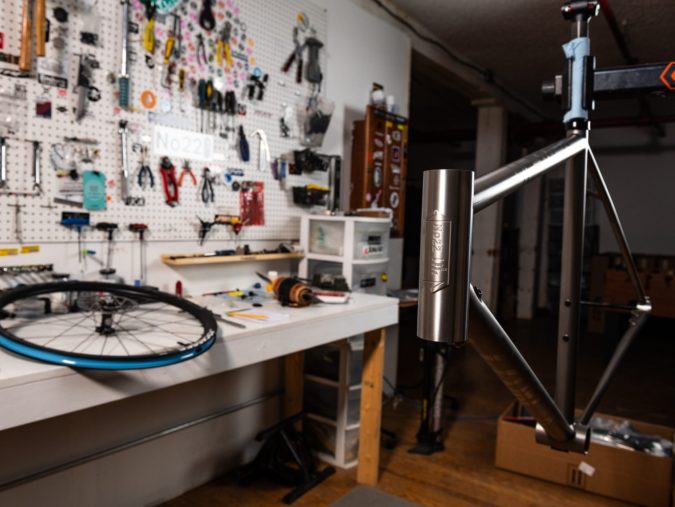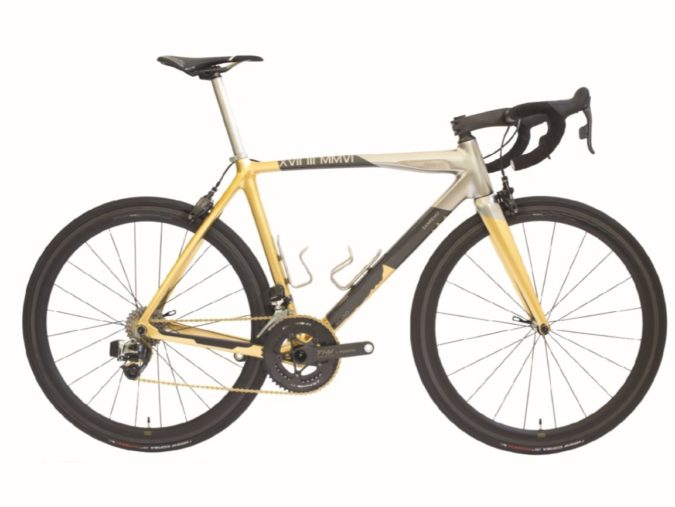 Passoni's Fidea Milan Sanremo - Special Edition
"Like the Pegoretti crew, we'll get the music blasting, machines running, and torches burning just as soon as we can - in the meantime…..No. 22 has been ordered to close for the time-being by State of NY as a 'non-essential' business. You can still order a frame or bike through Cyclefit and get into the production queue.

Coincidentally, it was a year to the day that we were celebrating our unprecedented awards success at NAHBS. Today, the continued health and safety of our staff, customers, dealers, and loved ones seems reward enough."
Bryce Gracey – No22 Co-founder
Passoni
"Dear Julian and Phil, I wanted to send a short message to thank you for supporting Passoni during this difficult time for us all. At Passoni we experienced and still in the middle of the worst of what the consequences of Covid19 could bring.

We hope that our experience in Lombardy (the epicentre of the crisis and where Passoni is located) could lead a number of other countries prevent some of the mistakes we made but also some of the things we did right - i.e. shut down the country completely.
we decided to fundraise for our Public Healthcare System doing such an amazing jobs. For every Limited Edition Fidia Milano-Seremo bike purchased, we are kindly asking every collector to donate a minimum EUR 200 to the Public Health System and Passoni will donate EUR 200 as well. Ask Phil and Jules for more details"
Matteo Cassina - Passoni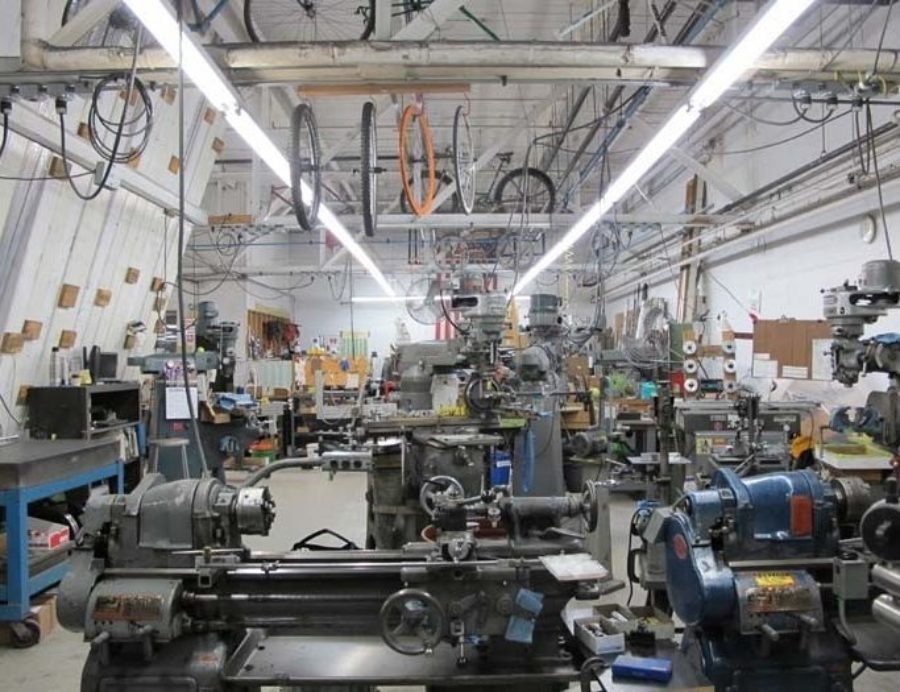 Buzzing Seven on a normal day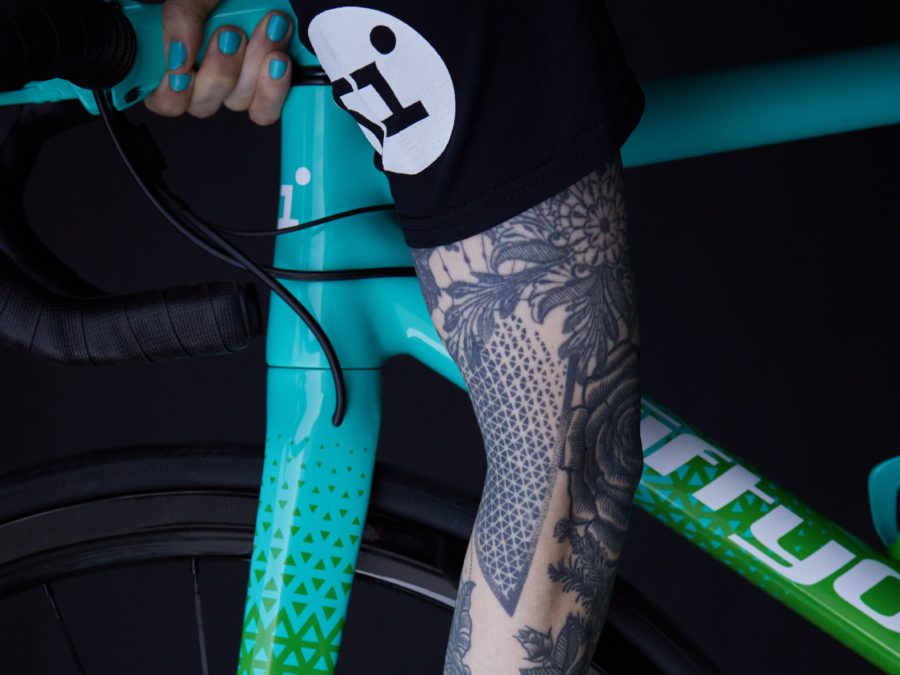 FiftyOne - Handmade in Dublin
"Cyclefit's ten-year partnership with Seven has produced countless creative bike designs. Our latest collaboration required Seven to develop new processes and design capabilities. The radically original OVRLND gravel bike is an early release from Seven and a very limited edition from Cyclefit. We are honored to work with Cyclefit to introduce a limited edition bike unlike anything that's come before."
Rob Vandermark - Seven Founder

FiftyOne Cycles
Hi Phil,No real change here. We continue to adhere to all the advice and as I said in my previous email tend to be working alone - I'm hoping when people get a little more used to the restrictions they will be actually quite excited about the prospect of buying a new bike. We can of course go along way to pre-process whilst we are in lock-down.