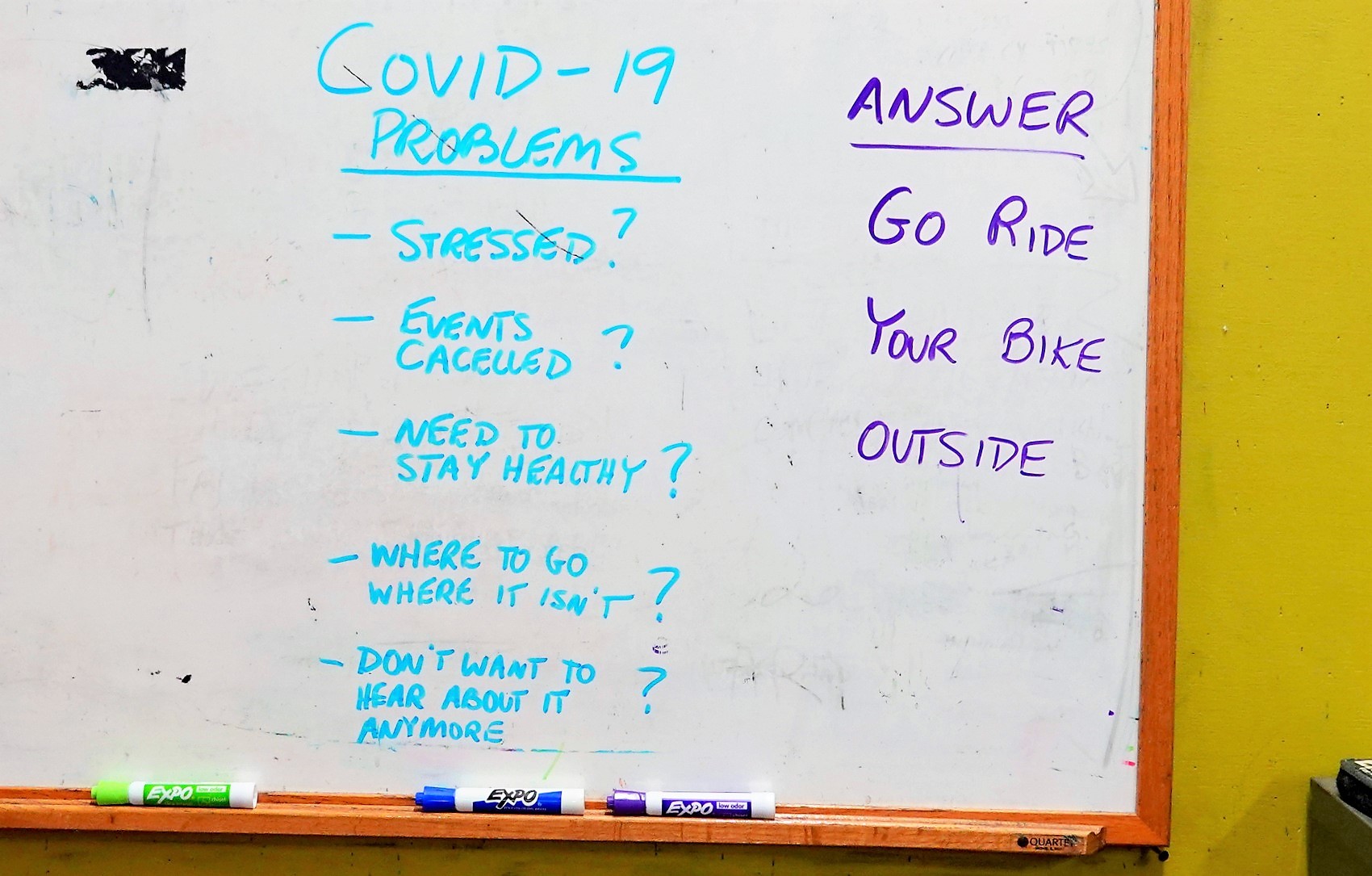 Rob Vandermark from Seven sets the tone for his staff in locked down Boston
"Everyone here is in good spirits, and I'm proud of how everyone is coming together -- at a distance -- to be creative in keeping up with the work in front of us."
London Calling, London Calling....
By definition, whatever I write is out of date. Bewildering times where fresh air and a clear head will count for a lot (read everything). We wanted to update what we are doing in the present and evolving crisis that is affecting all of us, but also what our wonderful colleagues are doing in their little custom frame workshops in mainland Europe and US. For our part we are going to scale back on Cyclefitting, predominantly because it involves being in close proximity in a relatively confined space, for a couple of hours at least. Which doesn't seem to be the best idea right now. But we are intending to still offer the following services throughout the crisis if we can:
Custom frame design and building with Seven, Passoni, Pegoretti, FiftyOne and No22. We can either work from your existing Cyclefit metrics (if you have had one) or from other fit metrics that you may have - for example Retul.
Bike servicing - your bike will be washed and disinfected before it is handed back to you once the repair is completed. The drop off and pick-up can be done with no contact at all.
General advice for clients with fit-related issues or pain. For existing clients we may also be able to organise a FaceTime or Skype follow-up evaluation.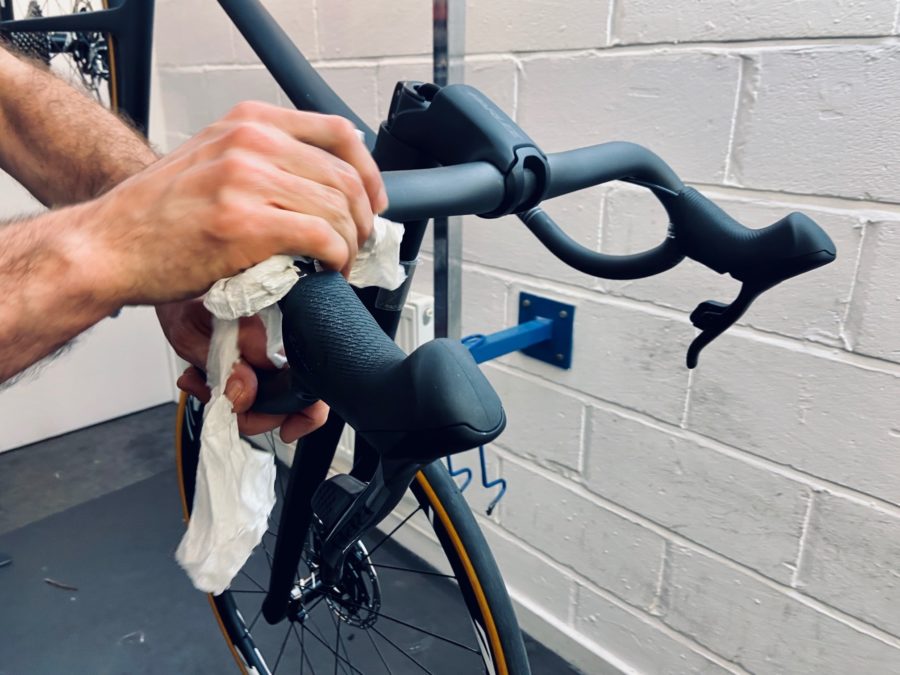 Barna treating levers with disinfectant during the build and hand-over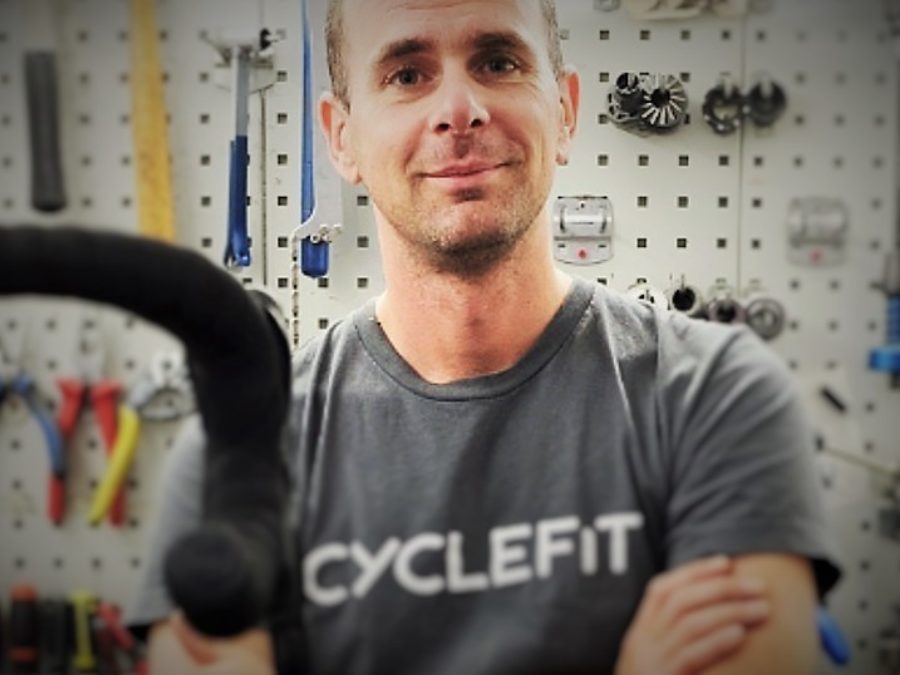 Barna - A genius mechanic - Powered by biscuits
Seven - Boston USA
We spoke to Seven founder, the charismatic Rob Vandermark yesterday, in the midst of all the world-wide craziness, with Boston close to lock-down. Here is what he said:
"Work goes on at Seven. About one-third of the company is working remotely. The frame-building team is working two shifts, and weekends in order to keep everyone at a distance from each other.

We have a good backlog of bikes to build, so as long as the state lets us work, we're building bikes. Everyone here is in good spirits, and I'm proud of how everyone is coming together -- at a distance -- to be creative in keeping up with the work in front of us.


I hope you, Jules, and all the Cyclefit clients stay safe and healthy...there's no one I'd rather be struggling through this with than you two."

Rob Vandermark
Seven Founder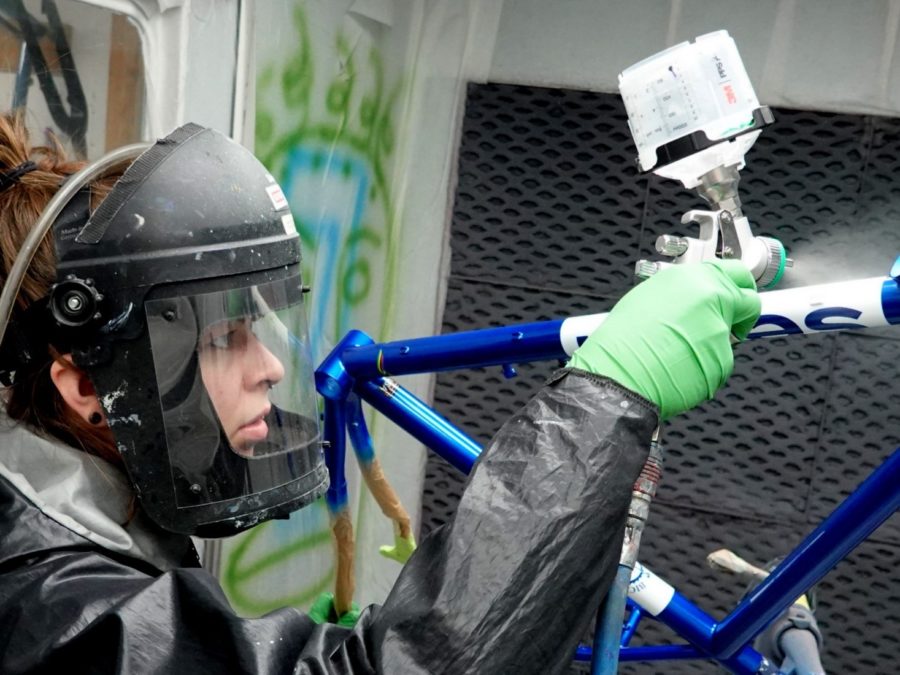 Natalie painting in the booth at Seven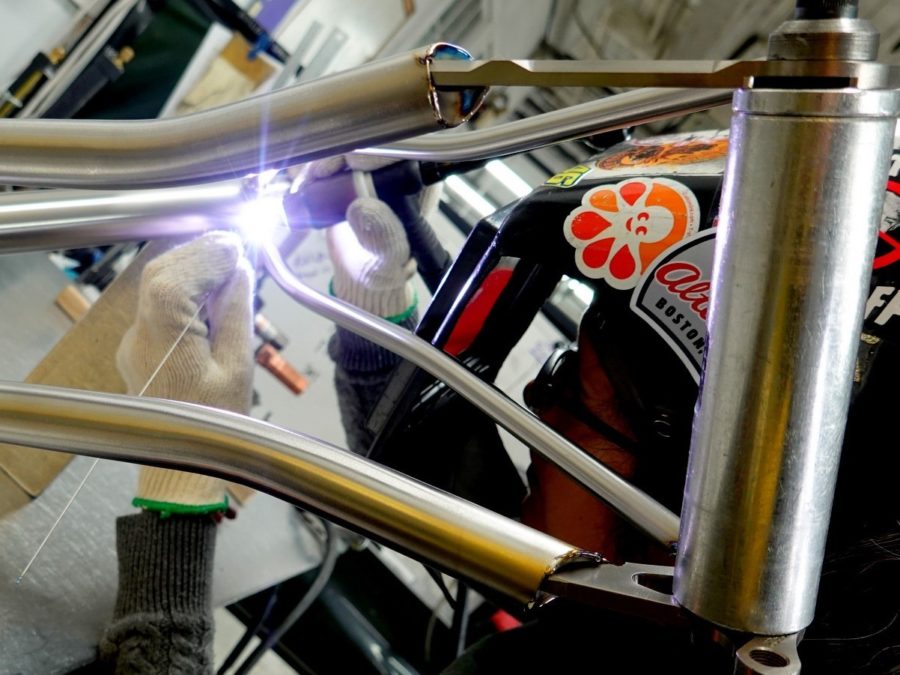 Steph - Seven Master-Welder at work
Passoni - Milan Italy
Our two beautiful partners in Italy - Passoni in Milan and Pegoretti in Verona, are working in very difficult and restrictive circumstances. Their spirit is astonishing and neither has so far missed a day's production!
First from Passoni CEO Monica Lucarelli
"Passoni is facing the emergency in this way: with determination and seriousness, continuing to work. We are proud to be part of the Italy that doesn't give up and that focuses entirely on genius, innovation, design and technology.
Are we afraid of Covid19 ? Of course we are ! Precisely for this reason we take our commitment with great seriousness, with a spasmodic attention to the health of our collaborators and ours. We are very responsible towards our country so, as long as we are allowed to work in compliance with all the rules and indications, we will do it so as not to weigh on Italian accounts as long as possible and guarantee to all stakeholders, starting with our workers, compliance with the commitments made.
We are proud of our Italian spirit and undisputed ability to be resilient !!!!"
Monica Lucarelli
Chief Executive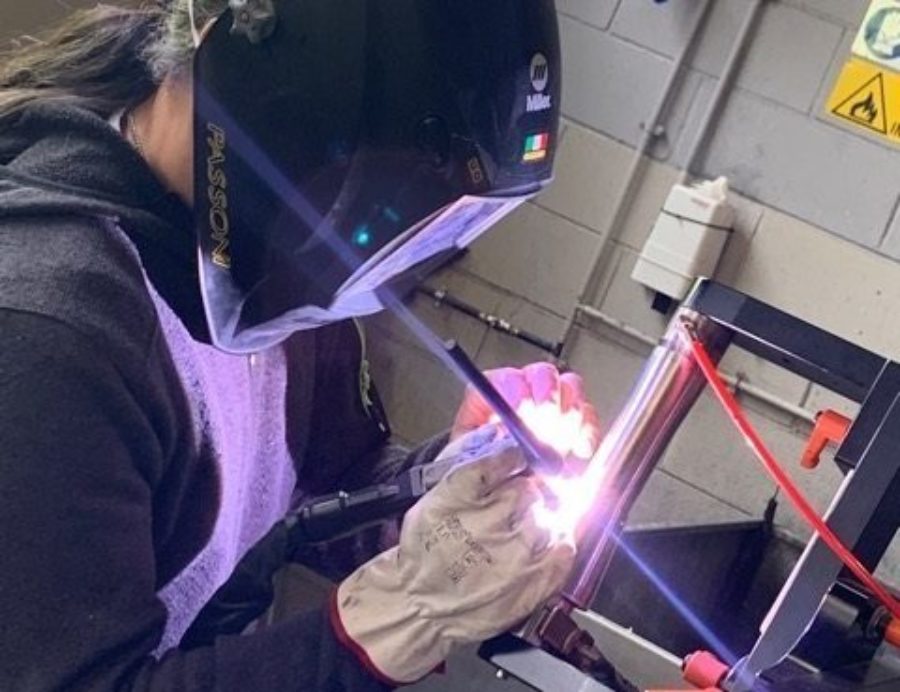 Passoni torches are burning bright in Milan!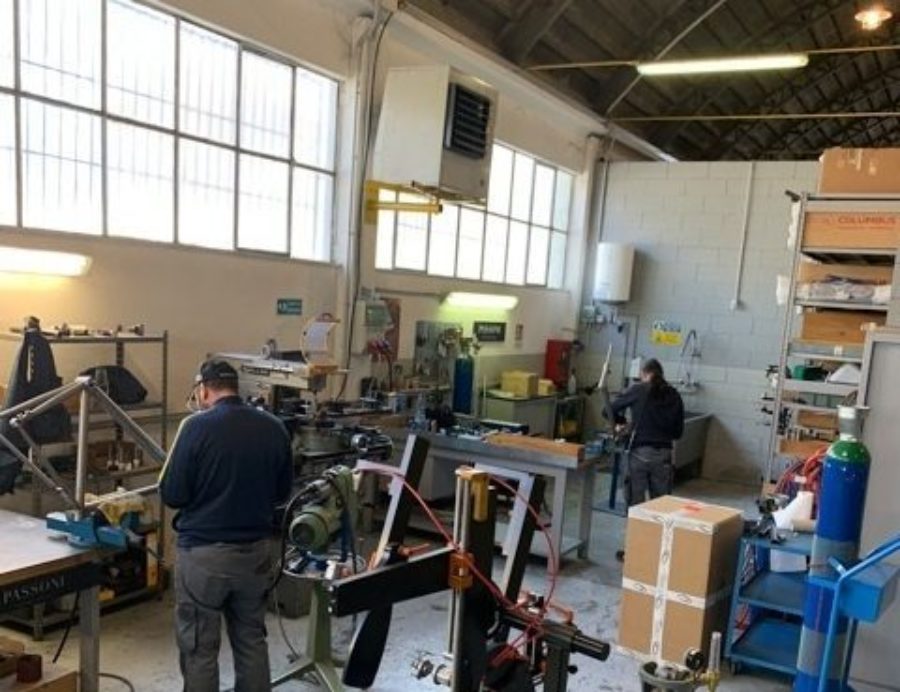 The tiny Passoni studio continues to thrive
"Pegoretti have had it the worst, for longest. And yet still they build."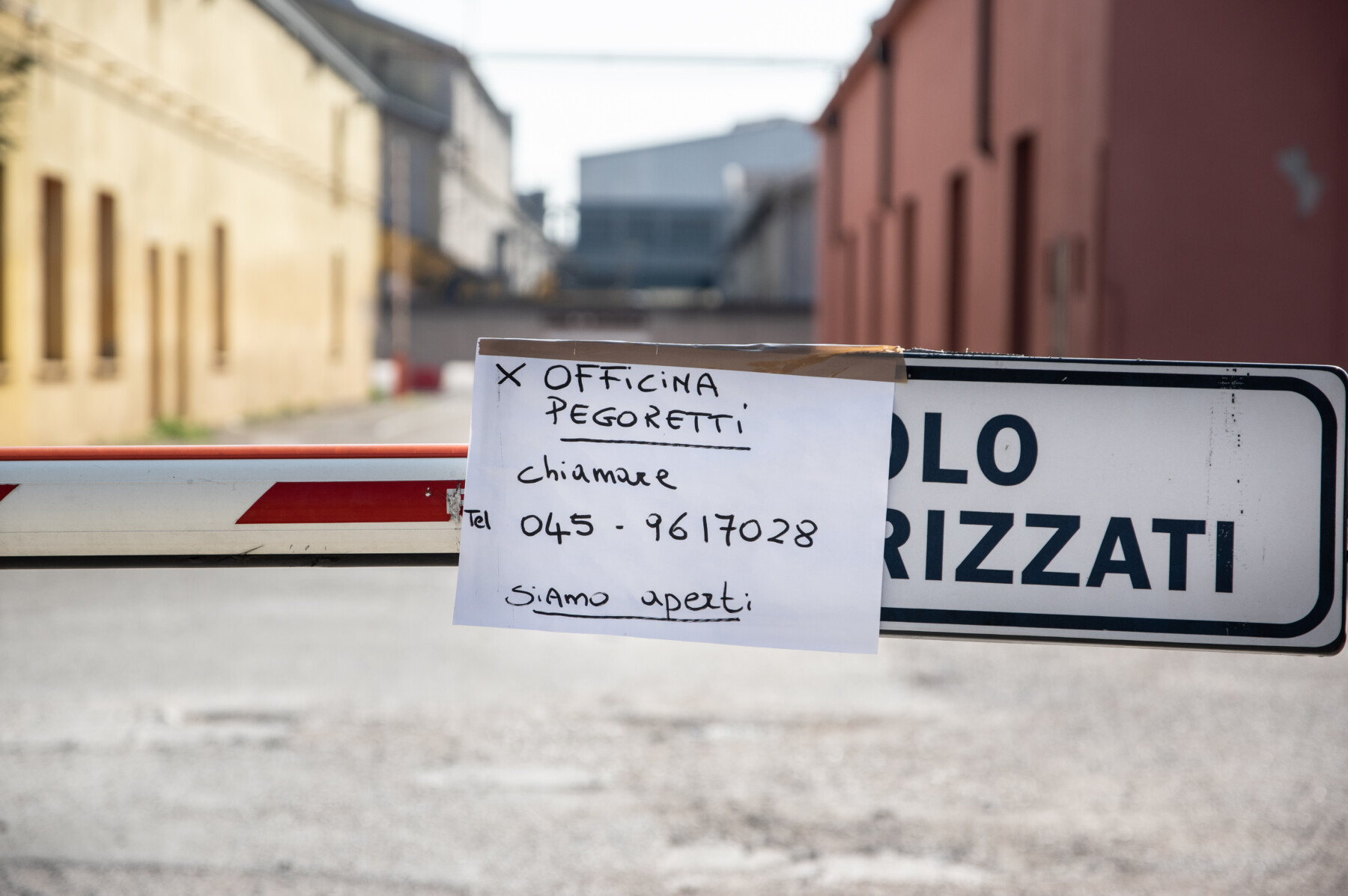 Pegoretti have had it the worst, for longest. And yet still they build. Humbling.
Pegoretti - Verona Italy
Special mention in dispatches must go to The intimate little Pegoretti Bottega. Still reeling from the tragic death of Dario Pegoretti but right in the front line of Italy's corona virus infection. They have been in total lock-down longer than anyone else. On occasions they have even had to sleep in the workshop to keep building bikes. We should not be surprised, the day after Dario's death, his partner and closest friend, Pietro, wandered into the Bottegega to work. Partly out of respect and love for Dario, but mostly because that is what they do. Here is the latest news from Pegoretti CEO - Cristina:
"Ciao Phil,
The area where we are is completely empty ... the Gallery is closed , the co-working space closed and we are here doing our job.
Andrea , our youngest guy yesterday told me that he is proud to come to worked and one day when he is going to have a child he will tell him that he worked in this time to help the Italian economy !
The music is loud and will keep our distance and go on.
It is very difficult to try to keep things " normal" right now, but work has always been a kind of smoothing mechanisms in tough times.
We have no visitors of, but it is so comforting to receive sympathetic messages from the entire world and real updates on how things are in Berlin, Seoul, Honk Kong, NYC, Taiwan, Singapore etc...

Ciao
Cristina"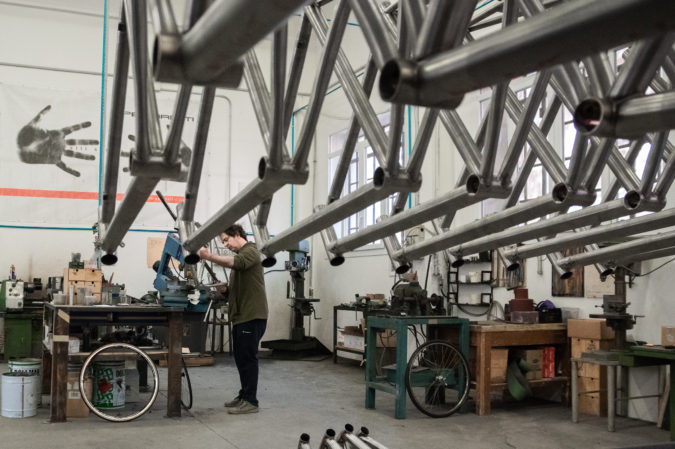 Pietro deep in thought at Pegoretti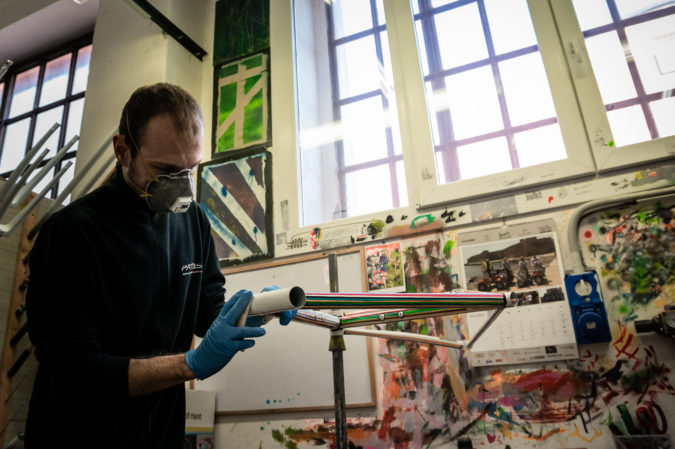 Pegoretti are working in a virtual vacuum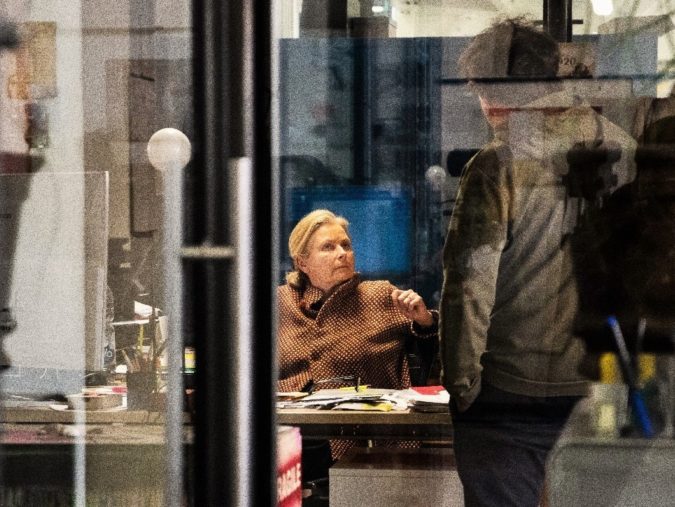 Cristina and Pietro are committed to keeping on building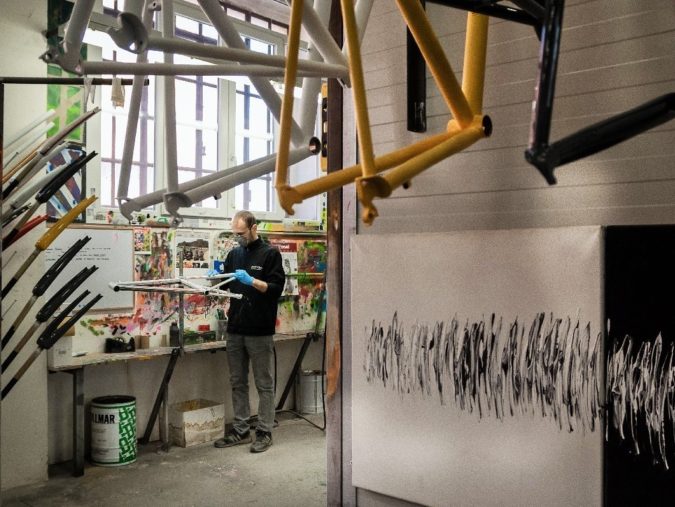 The younger artists - keeping their heads down!
"The great irony is that frame building is a solitary craft. Man and machine."
FiftyOne Bicycles - Dublin
"Hi Phil,

Despite the massive uncertainty, we are operating as normal for the moment. The great irony is that frame building is a solitary craft. Man and machine. In the same way nobody can help the rider propel it forward, each of our steps is the work of one man alone. The masks and gloves are part of the normal health & safety requirements we utilise. We expect the situation to get worse before it gets better so are trying to finalise all of our current orders and commitments. Thankfully at the moment, people can still ride their bikes, one of the few outlets and ways for people to exercise their physical and mental health. We hope this will continue.
Despite the situation the team are motivated and taking a big picture approach. We must look for the positives and stay strong. I believe we have a choice how we interpret and act during these events. We are determined to come back stronger and continue to execute on our plans and vison.

Aidan"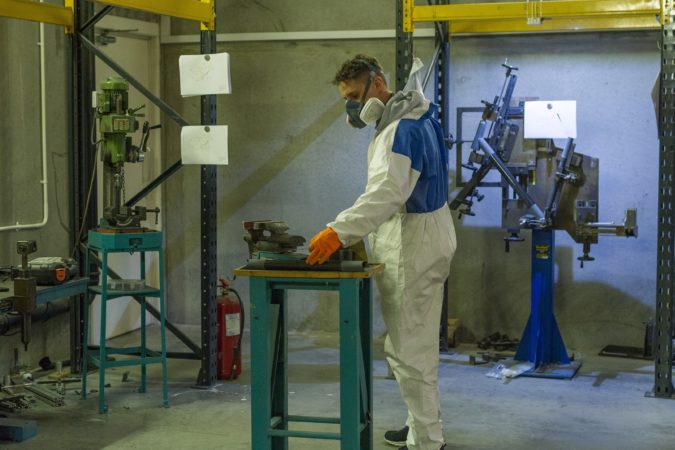 Still busy building in Dublin
Small builders build in a very personal way
No22 Bicycles - Johnstown - New York State
"COVID-19 is rapidly changing daily life for individuals, families and businesses around the world. Our team of talented and dedicated craftsmen in Johnstown, NY are currently following all state recommendations to prevent and slow the spread of COVID-19, and our production facility remains open for the time being.

In the meantime, our customer service department is operational and happy to answer any questions or queries you may have. Now would be a great time to bend our ear on the new bike you're considering so you're ready to ride when we're all allowed to go back outside and play.

Thanks for your patience, understanding, and continued support through this trying time.

On behalf of ourselves and our awesome team, stay safe!"
Bryce Gracey and Mike Smith
Co-Founders
No. 22 Bicycle Company Inc.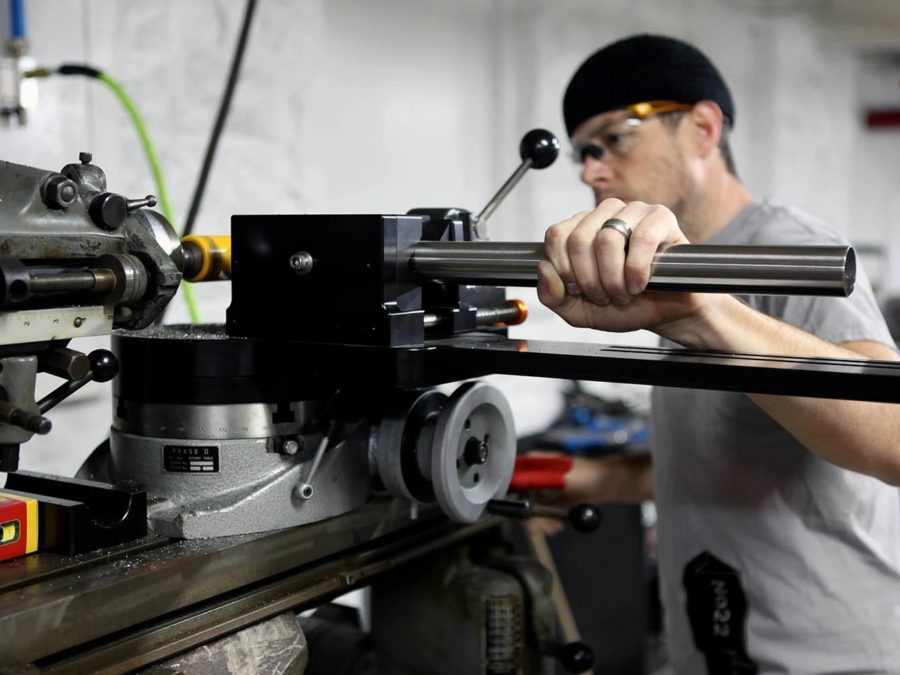 The machines are whirring Upstate New York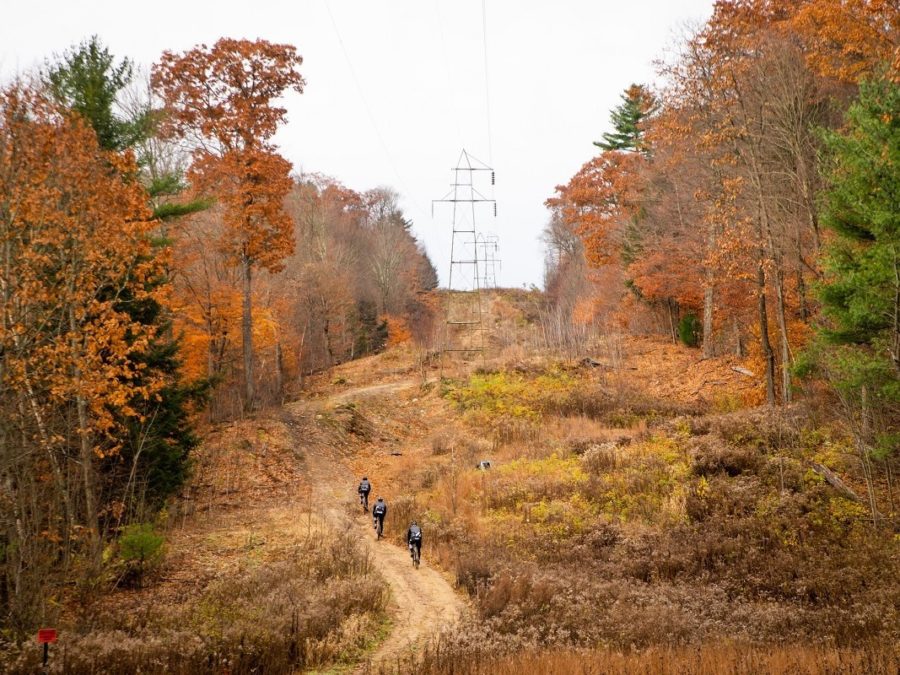 No22 interpretation of Social Distancing
Custom Frame Order
If you would like to order a custom bicycle frame from Seven, Passoni, Pegoretti, FiftyOne or No22 and you have Cyclefit fitting data or metrics from another reputable company, then please email Jules or Phil and we can organise the design and build over the phone and/or by email. We can use this time wisely and keep these fabulous people working doing what they do best.