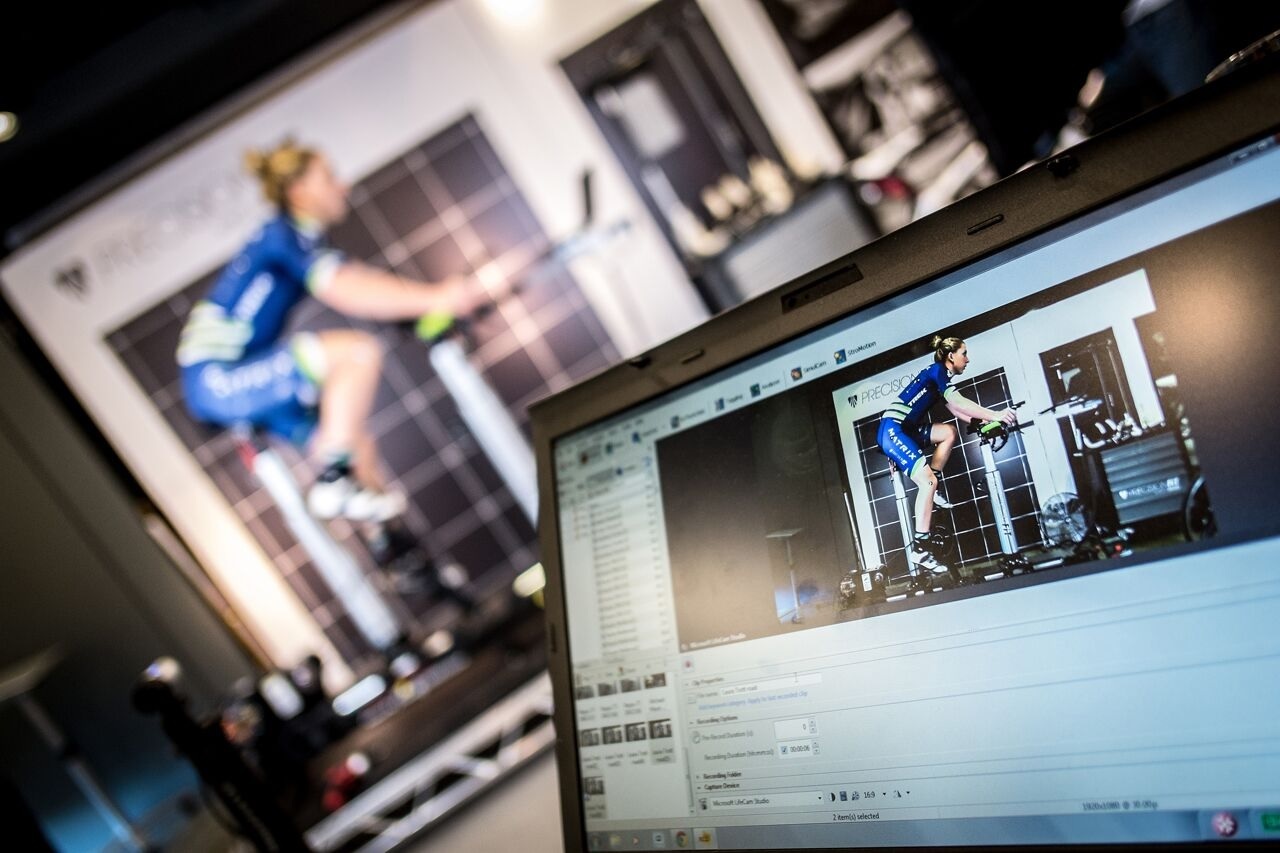 We have been working online with Pro riders for years.
"I tried the shorter cranks today and I like them - it feels like it's less stress for the back and it seems easier to ride higher cadence. In the end I had a good Tour de France with no back problems. Thanks for your help!"
Cyclefit Online Consultation
We can help you improve your cycling remotely. We have, on occasion, worked remotely with many professional athletes, over many years. By nature pro riders move quickly from country to country once the season has started. And occasionally they run into a niggle or injury issues - at which time they sometimes send us a riding video clip of themselves riding up a mountain or on a turbo-trainer outside the team truck. Sometimes we even conference together with their Team Doctor or Physio. It has actually worked remarkably well on occasions. Jules and Phil have almost forty years of fitting experience between then and have worked with riders at all levels from novices to World Champions and Grand Tour Winners. When you have an Online Cyclefit Consultation you are benefitting from their decades of experience. About Jules and Phil

Cyclefitting For This Time
At a time when studio Cyclefitting doesn't seem sensible, we have streamlined our pro-athlete 'ad-hoc' service into something anyone can access (provided they can film themselves riding). An Online Cyclefit Consultation can help you
Improve your comfort
Manage a niggle or injury
Perform better
Access new bike advice
Our Online Cyclefit Consultation is suitable for any level of rider from novice to serious racers and everyone in between.
We can advise you how to make adjustments to your bicycle to optimise your position.
All bikes and footwear need to be set up correctly.
Suitable for all bikes used outside or on on indoor trainers.
Plus indoor bikes:
Peloton Bikes
Watt Bikes
Wahoo
Stages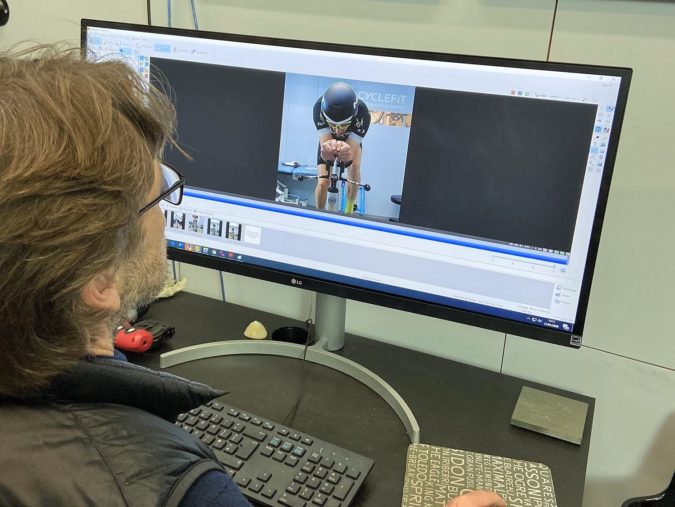 Even TT positions can be assessed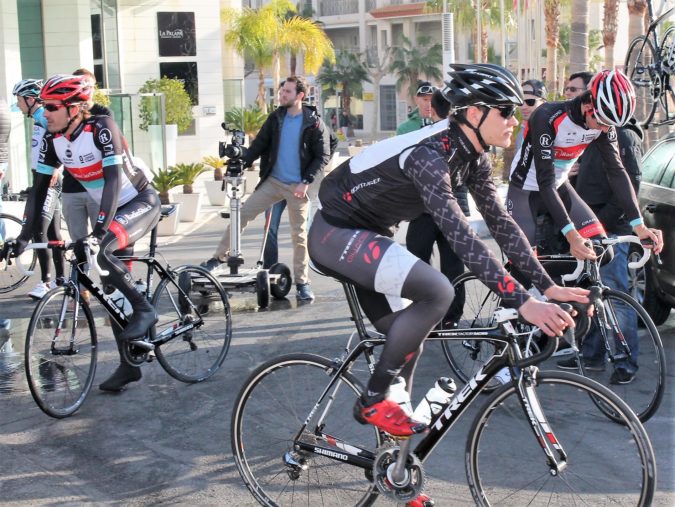 Working remotely with pro athletes has been essential
What you will need
Your bike set up on an indoor trainer in a bright room
What we will need before the consultation
Our online interview form completed
Two x five-second side view and front view videos of you pedalling your bicycle before the consultation (if you can please film in slow motion as this allows us to view at 120 frames per second).
For The Consultation
Your bicycle on the indoor trainer and you in your cycling kit with cycling shoes

Functional Movement Screen
We may ask you to complete a simple functional movement screen, depending upon what was flagged up in the online interview:
Sacrum-angle test (rotation forwards at the hip with knees locked out)
Partial single-leg squats - to review foot, knee and hip stability
Standing assessment - to look at shoulder, arm, hand, hip, knee, foot symmetry - for example is one shoulder higher than the other?
Online Cyclefit Report
We will send you Cyclefit report with our recommendations. Any follow-on adjustments or work can be scheduled for completion at Cyclefit.