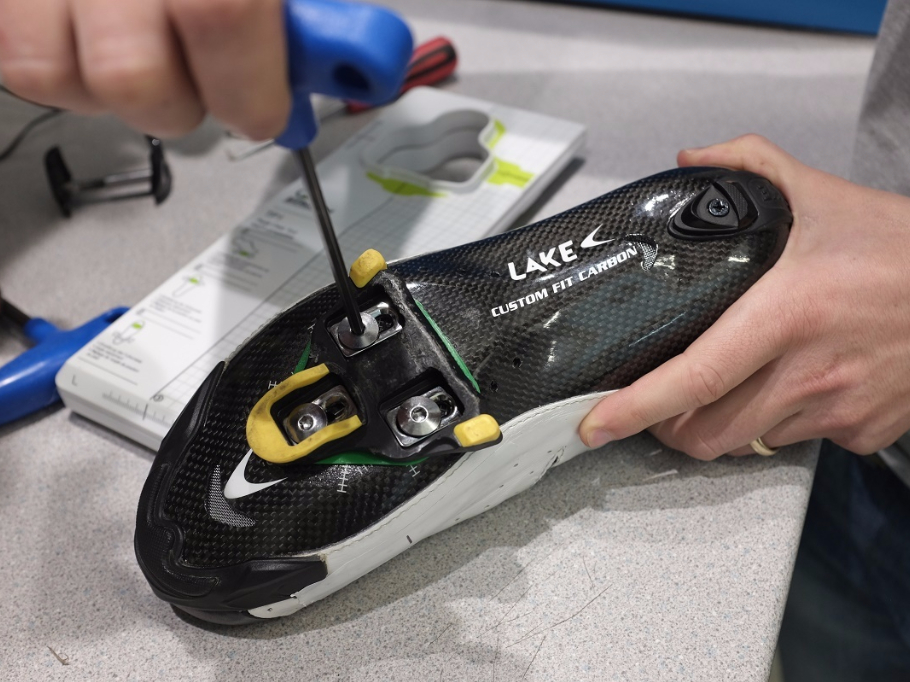 Shoe and Cleat Set-Up
This service will ensure that you have your cleats fitted and adjusted correctly for comfort, performance and injury prevention.
Optimising your foot stability and comfort will help stabilise the knees, pelvis and lower back and even out the pedal forces on both legs; it will also help to improve pedal technique for better economy and performance.
Your Cyclefit Technician will measure the size of your feet, forefoot angle and arch height and advise on the correct shoe size and design. The cleats will be set in the correct position and adjustments made.
If your foot is unstable in your shoe we may recommend Sidas Custom footbeds and forefoot wedges and shims if required.
Please bring your bike, your cycle shoes and cycle kit. You may be pedalling for up to an hour.
We would prefer to set you up on your bike but can use the Fit Bike if getting your bike to us is inconvenient.

On occasions a shoe & cleat appointment may need to be upgraded to a Cyclefit if other factors are causing issues on the bike.