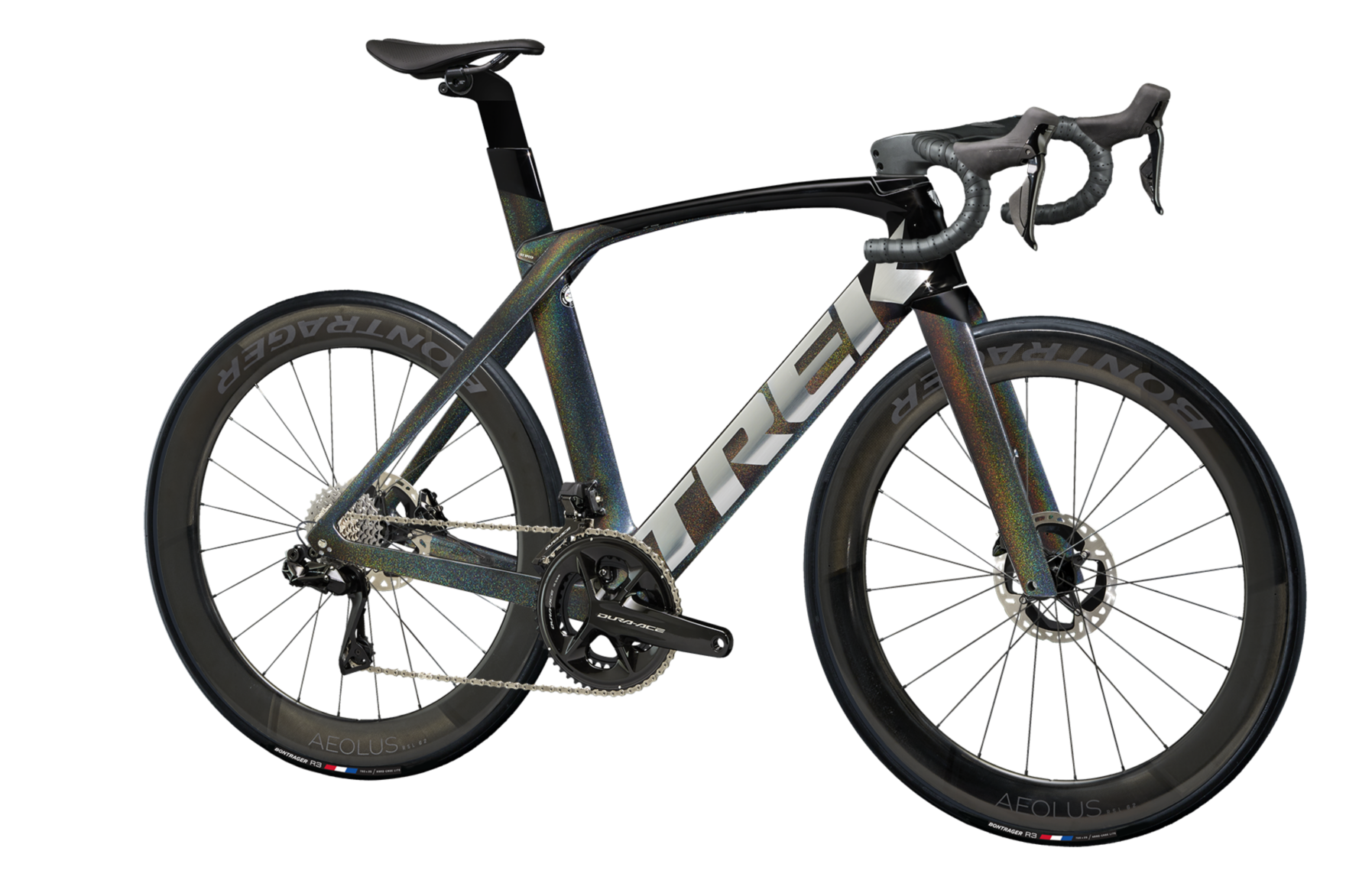 A 2022 Trek Project One 800-Series Madone with Shimano Dura Ace R9200
"Many stock bikes do not fit their owners correctly. Even if the frame size is right, the generic stem, bar, crank, saddle dimensions are in most cases wrong."
Building The Dream
For 2022 Trek's top-flight Madone, Emonda and Domane SLR fuselages are only available through the P1 Custom Programme. Which makes perfect sense to us - these are expensive and exclusive bikes and they need to be accompanied with a full Cyclefit session and detailed conversation around componentry and intended use. In these extreme times Project One is probably also the fastest way to get a Trek Superbike. Current (viable) Configurations include:
2022 Trek Emonda SLR 9 / Dura Ace R9200 - £11,000 - 30 - 90 days
2022 Trek Madone SLR 9 / Dura Ace R9200 - £12,400 - 30 - 90 days
2022 Trek Domane SLR 9 / Dura Ace R9200 - £12,400 - 30 - 90 days
2022 Trek Emonda SLR 7 / Ultegra Di2 8170 (12sp) - £7,810 - 41-55 Days

2022 Trek Madone SLR 7 / Ultegra Di2 8170 (12sp) - £9,190 - 41-55 Days

2022 Trek Domane SLR 7 / Ultegra Di2 8170 (12sp) - £8,000 - 41-55 Days
Please call or email Phil or Jules to discuss getting a Trek SLR Project One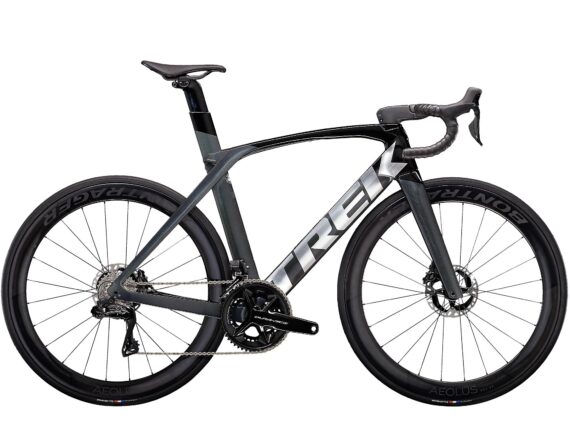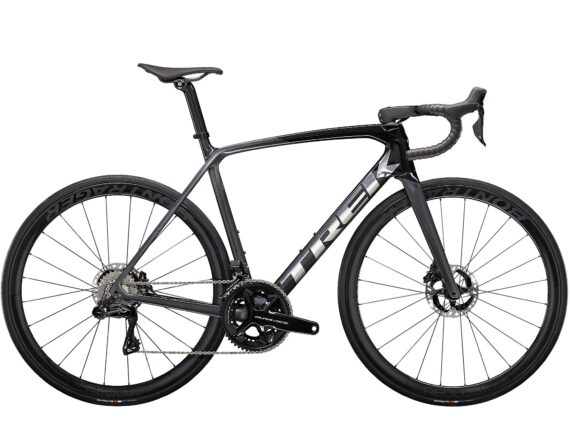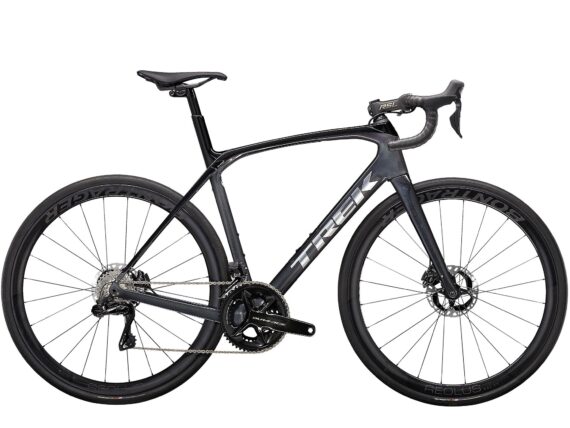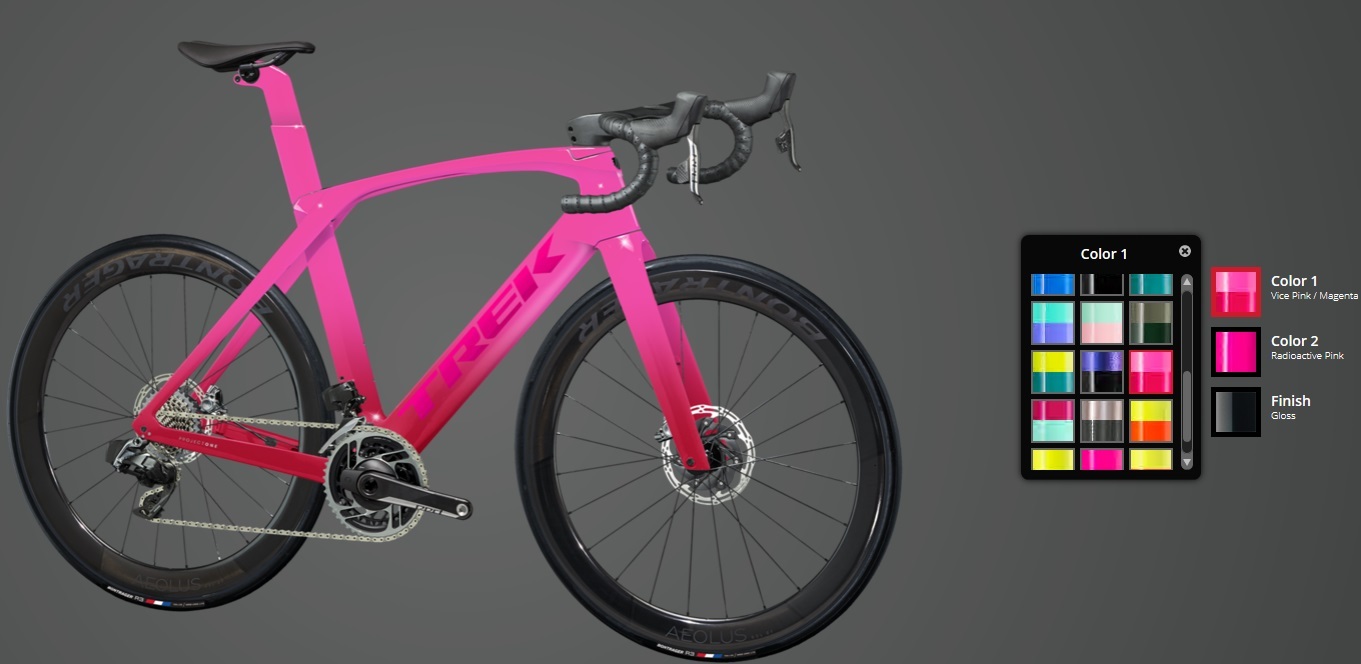 New colours and finishes for 2022 - not all of them pink!
You can choose the components and we can select the correct dimensions and specification based on your Cyclefit data:
Stem length
Handlebar width
Crank length
Seatmast layback
Seatmast length
Gearing
Upgrade to ceramic bearings
Bar tape texture & colour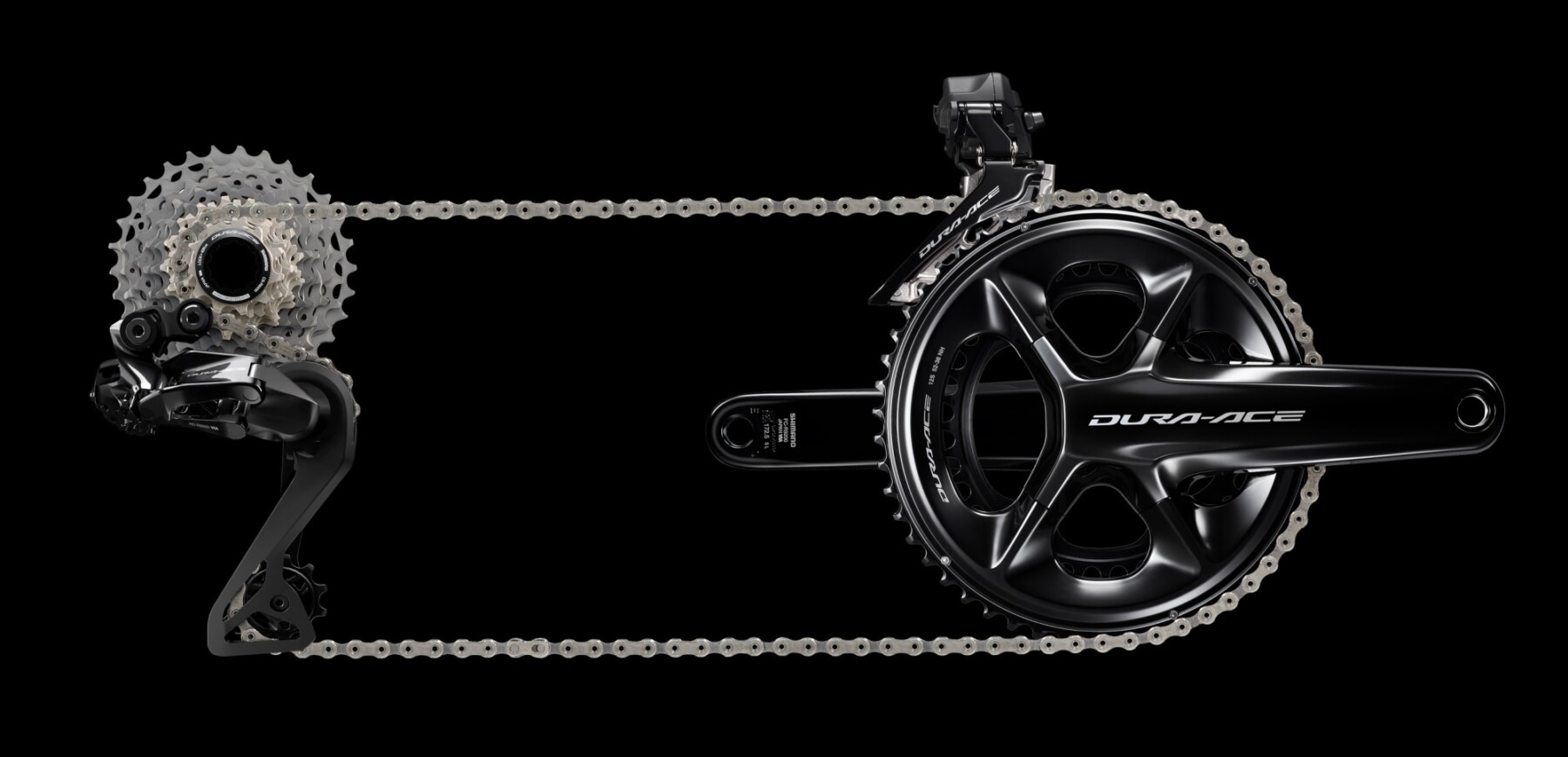 Dura Ace Di2 9270
Dura-Ace Di2 is Shimano's long-awaited top of the line 12-speed wireless electronic groupset. Possibly the fastest shifting groupset ever made. We also expect superb braking modulation, and an all encompassing air of sophistication throughout the ride experience. Shifting can be customized with an app - of course it can! Cyclefit is one of six dealers in the UK who have been chosen for early delivery. These groupsets will only be available as part of a complete purchase and will be in very short supply!
12-speed - Semi-Wireless Groupset
Electronic shifting only
Wireless levers
Charging port and wireless connectivity in rear derailleur
And Finally - Low gearing option for Dura-Ace - 11-34 cassette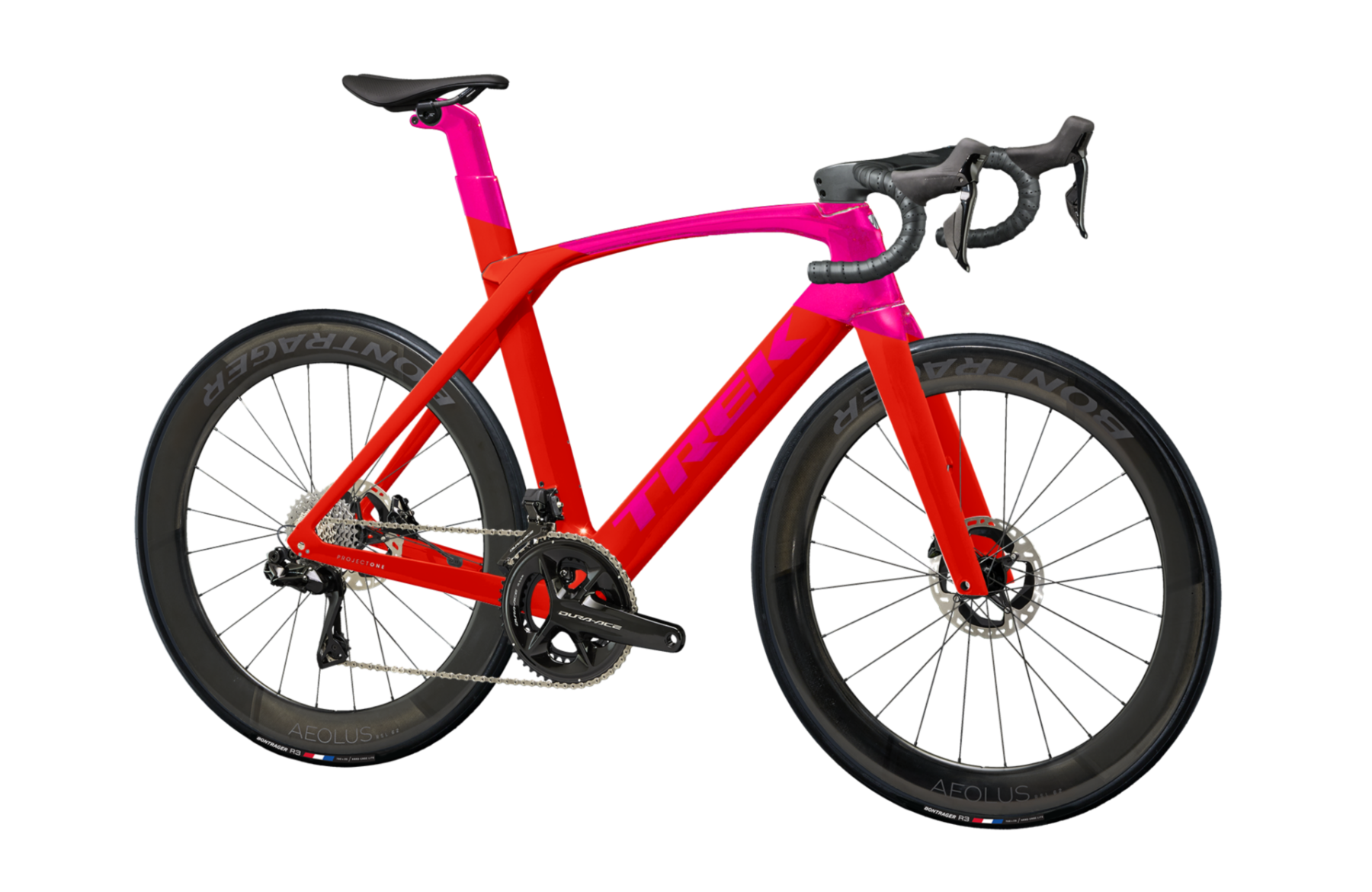 2022 Project One - also available in other colours!