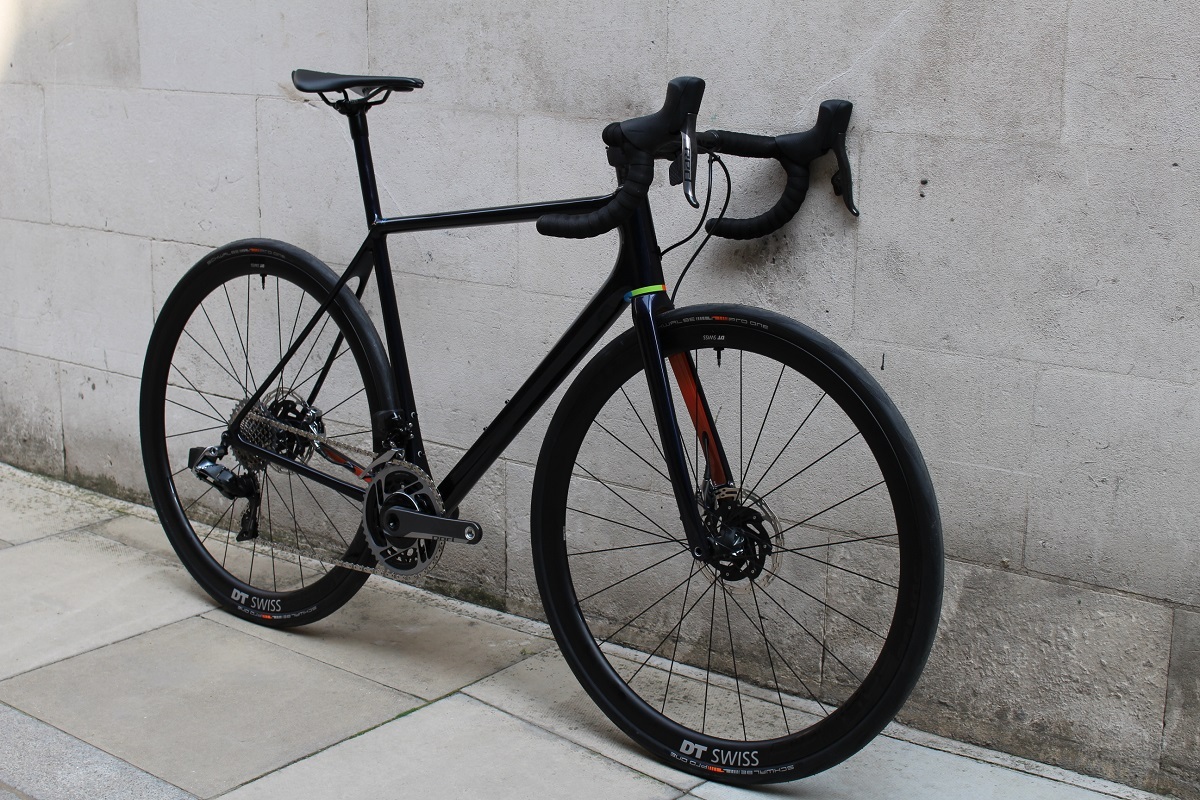 This is a very different OPEN yet it answers the same question: What do we want to ride? While we love pushing the envelope, we also love the classic bike aesthetic. In the MIN.D. both come together.The joy of cycling starts even before the first pedal stroke, as you collect your MIN.D., feel its lightness, admire the sleek tube profiles, see the shimmering midnight blue, smile at the splash of color from the 4 OPEN logo colors fading into each other on the inside of the fork and chainstays.Once on the bike, a strange combination of performance and comfort becomes apparent. Every gram of material has a function. Beyond it is nothing, other than the endless draw of roads unknown. This is the MIN.D. (MINimal Design); it exists because it's the road bike we wanted to ride.
This Medium frame (saddle height 74cm) is assembled with SRAM's Red AXS eTap wireless groupset, nice and hi-tech with no unwanted cables. the handlebars and stem are Enve carbon. Wheels are by DT Swiss, the Prc 1400 Spline - that's catchy - and shod with our favourite Schwalbe Pro One 30mm tyres. Fizik Antares Verses saddle sits on the integrated seatpost.
Very clean, very neat, excellent quality but modest at the same time. 7KG.