Step 1. Book your Cyclefit appointment

Happy with your current position?
Contact us by phone or email to discuss your new bike and book a consultation
Using your current bike fitting data and existing bike measurements we can select the best fitting stock frame or design you a custom frame
Once we have established your frame choice we help you select your components, groupset and wheels.
Place a 50% deposit to initiate the frame drafting and ordering process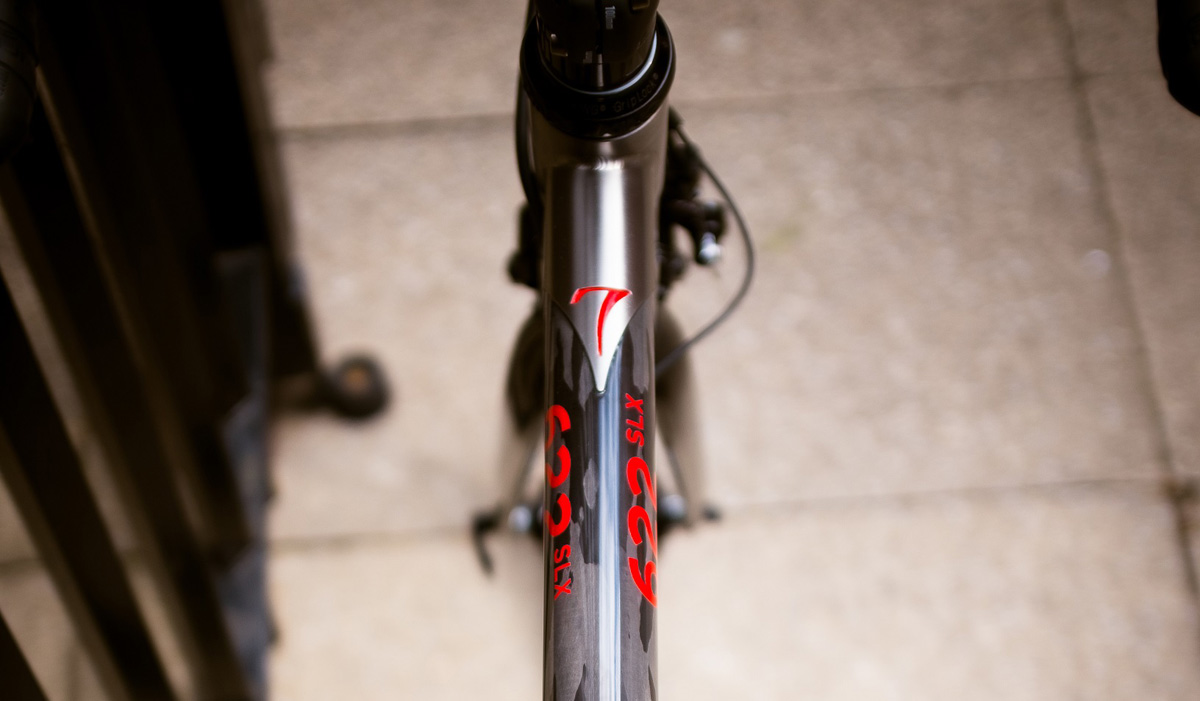 "We are a bike fitting studio that sells bikes, we're not a bike shop that does bike fitting."
Step 2. Frame Design and Component selection
The measurements you have provided are put in to our Fit Bike and the XY co-ordinates generated (these are the measurements that relate the bottom bracket to the saddle and handlebars) provide us with the data required to design your frame. We walk you through the many component choices and wheel options matching the equipment to the frame and selecting the correct length stem, bars and cranks to balance your ride; fast handling and racy or more stable on descents, whichever you prefer or anywhere in between. Road, gravel, all-roads, touring or a combination of all!
Step 3. Design sent to frame builder
We send the initial frame design and finish details to your chosen frame builder and liaise with their designers, fine tuning the tube specification for suppleness and stiffness. The tubing used is based on your weight and how supple you would like it to feel on the road.
Step 4. Final draft returned for sign-off and order
A few days later we receive the confirmed frame design form with the detailed geometry, tube specification and frame finish. Once you are happy with everything we place your order in to the build queue.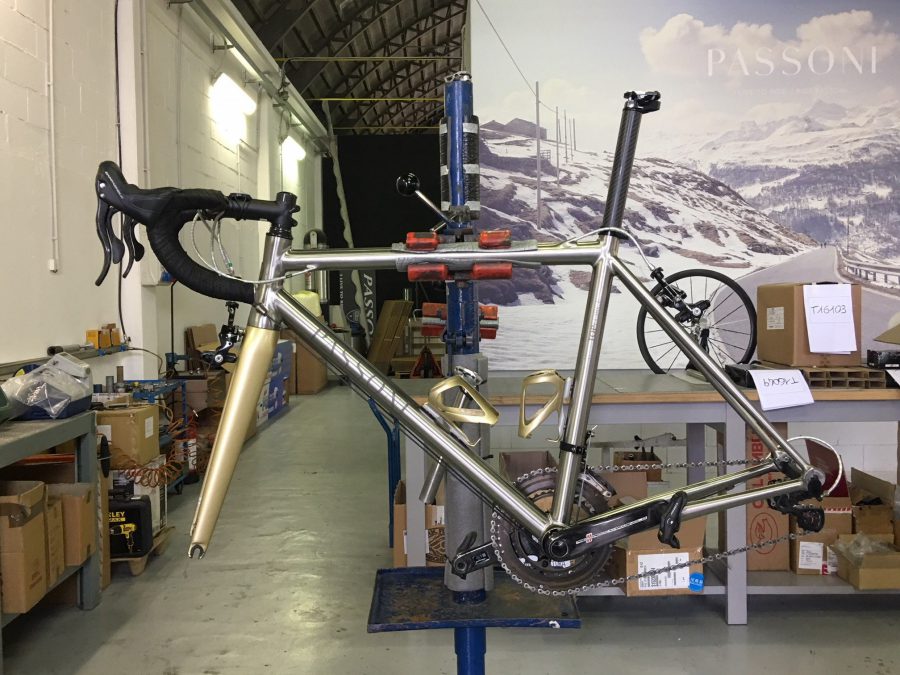 A Passoni Top Force during assembly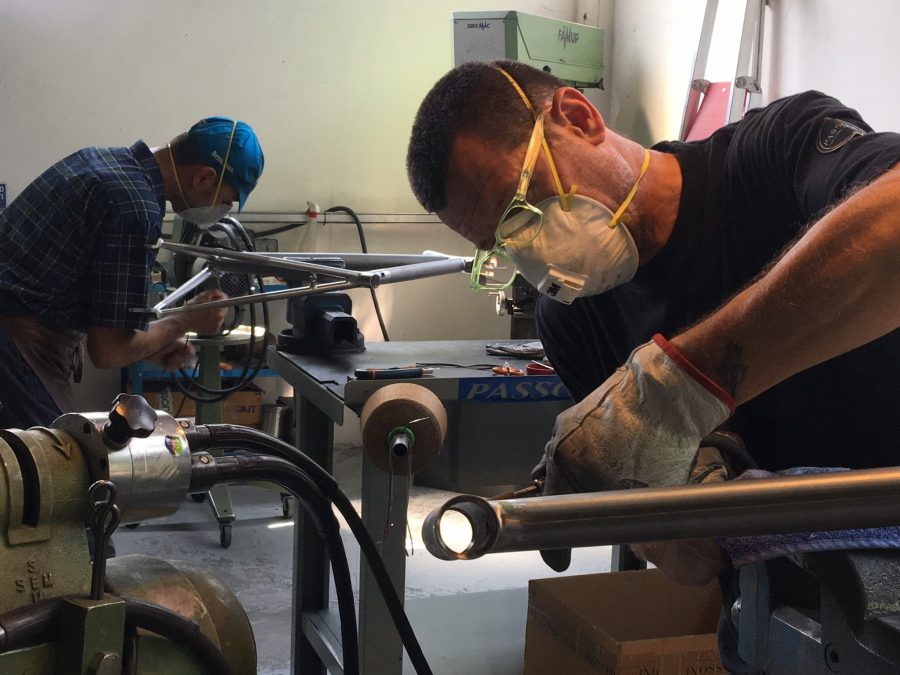 It takes three days to polish a Passoni frame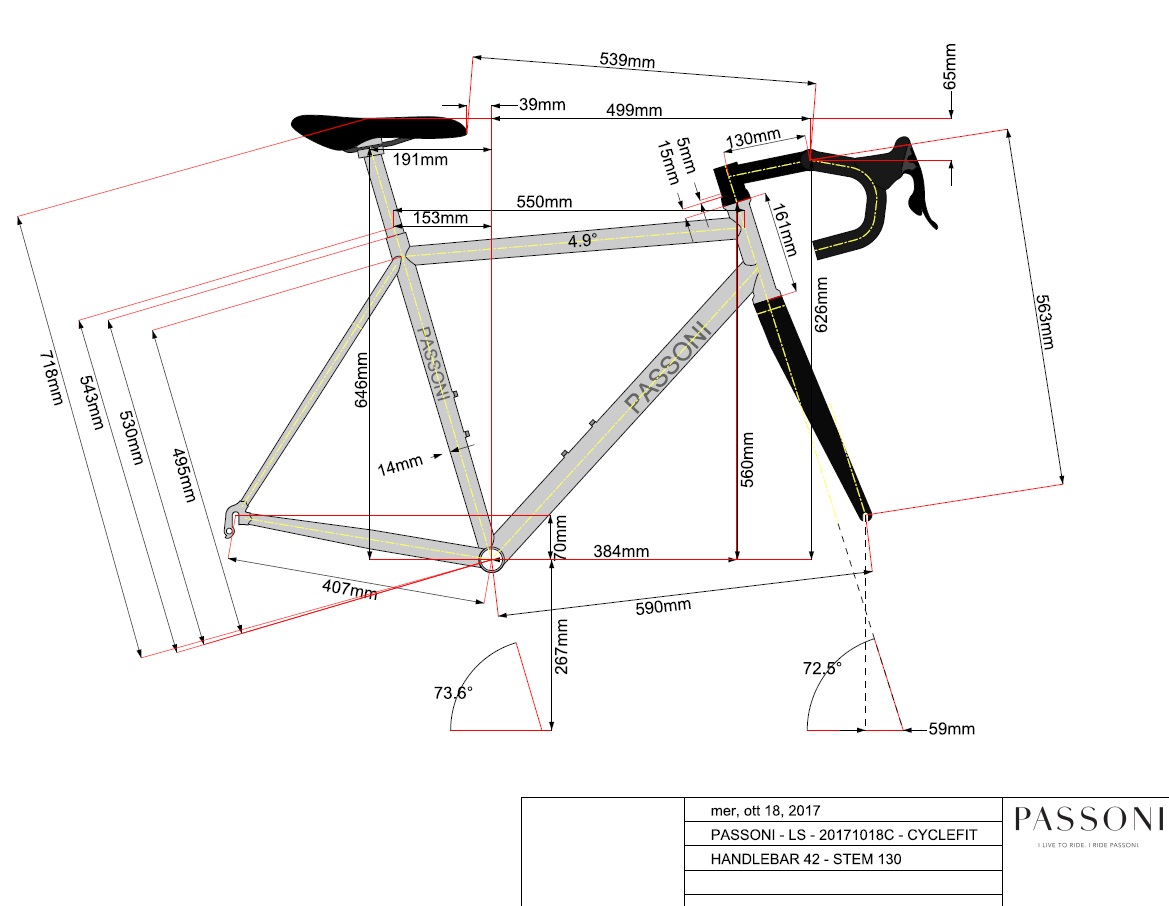 Detailed custom geometry based on Cyclefit's design
Step 5. The wait
Now it's time for the craftsmen and women to do their work. Each frame is a one-off and built by hand in Italy or the USA there can be variations in lead times but generally from eight to twelve weeks.
Step 6. The collection
Your frame arrives at Cyclefit and we assemble your bike with the components you have chosen; if you wish to collect it we will make you another appointment at your convenience. If you are unable to make it to Cyclefit we can ship your frame with our specialist carrier in the UK and Internationally.
Step 7. The Ride
This is the moment you have been waiting for the opportunity to ride your bicycle on your favourite roads.
Enjoy!
"Our custom clients are consistently our happiest clients. Their bikes never, ever date, even after 100,000 miles."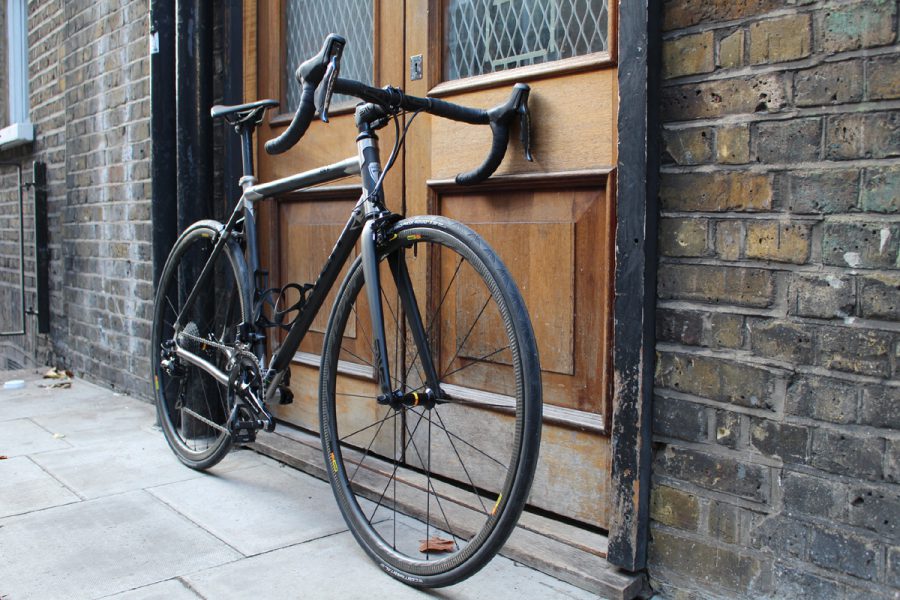 Seven 622SLX with Shimano Dura Ace Di2 groupset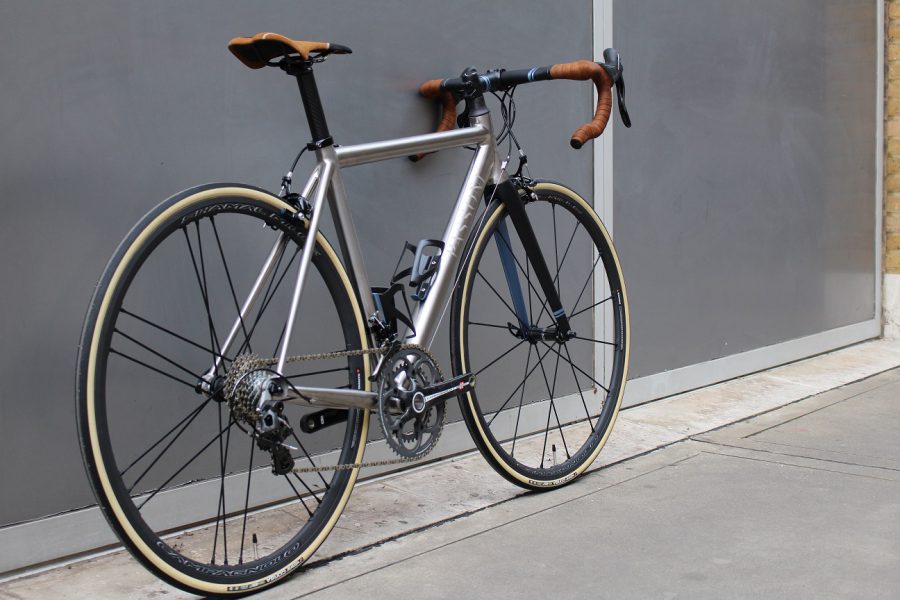 Passoni Top Force with Campagnolo Record groupset
"Fit was millimetre perfect and like getting on an old friend. Took a 5mm torque key and didn't even use it ! First impressions were fab - tons of grip on the tyres, super brakes, lighter, real spring in the frame, lots of range on gears, mudguards a blessing. It's a real magic carpet ride, super comfortable. It's a big step forward over classic Indyfab, as I wanted. Thank you so much, feel very privileged to get all your collective expertise and lucky to get the bike given the difficulty to get parts and frames"