Our Journal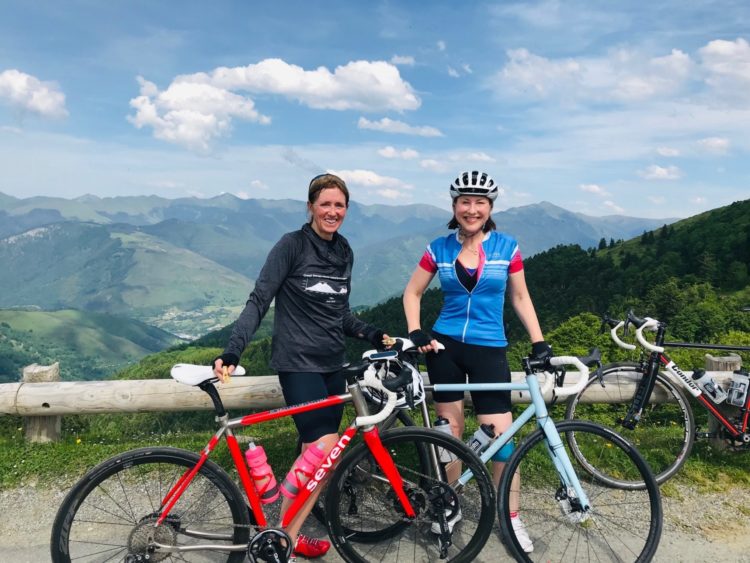 Climbing mountains on a bicycle is tough but it can be made easier by changing the gearing on your bike.
A few months of heart testing for Phil's arrhythmia culminates in an uncomfortable ramp-test. What does it all mean?
The Passoni frames are made in Italy just outside Milan, that gives me and Phil a good 'feeling', I think its called provenance.
Phil's health concerns more from his spine to his heart. The Landrace does a great job of taking his mind off things!
What our clients say
"I had my second fitness test this weekend and on the first 8 minute time trial I'd improved average power output by a whopping 41 watts over the previous test. This is almost entirely down to the new position!"

"Very very personalised service. You arrive, they expect you, greet you by first name, have checked your file from past visits and set out very clearly what the process will be, what issues they're looking to address and how and they are happy to take the time to walk you through everything in layman's terms. Almost any professional service entity could learn a lot from how Cyclefit works. "

Recreational rider

"I tried the shorter cranks today and I like them - it feels like it's less stress for the back and it seems easier to ride higher cadence. In the end I had a good Tour with no back problems. Thanks for your help!"

"Thanks very much Phil. Did an 80 mile sportive yesterday on the road bike - perfect set up thanks; I've never been so comfortable, and no after effects! Cheers, Ian "

Time-Triallist (70+)

"Rode my standard Box Hill loop this morning with the temp shims and more thought to position. Felt more connected and compact on the bike. Fastest ride of the year, picked up close to a km/per hour despite crappy wet pot holed roads, a ton of traffic and a couple of nights out Thu/Fri."

Seven Evergreen SL