New 2018 decals and finishes for Seven Cycles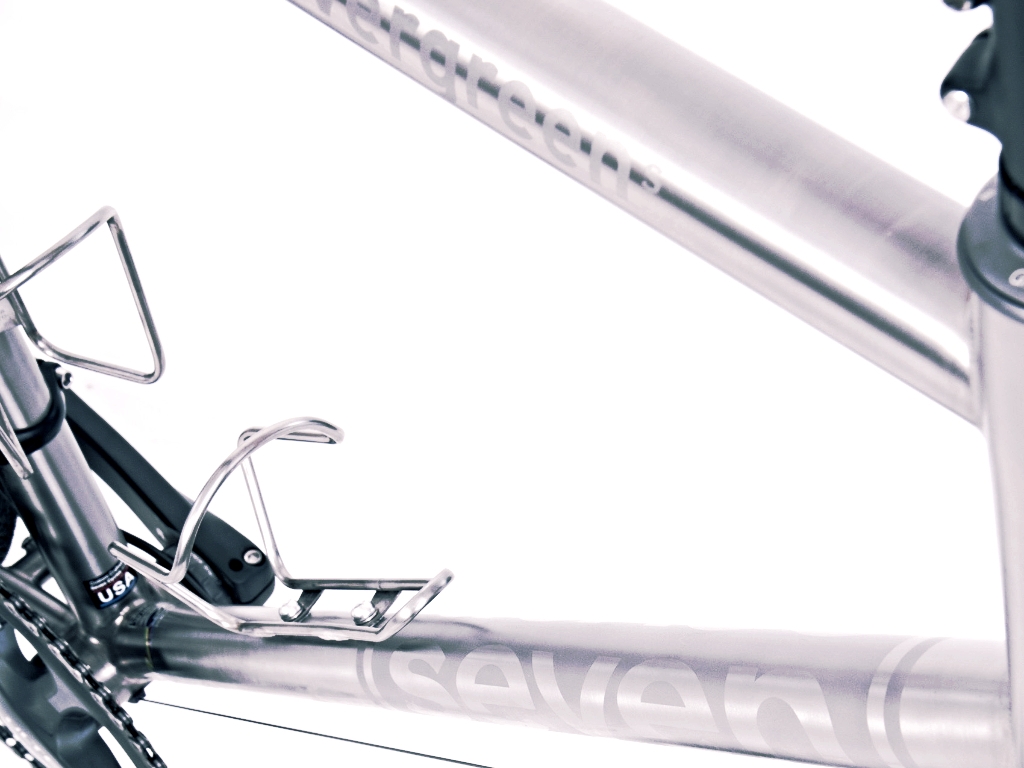 Mirror Finishes
As you probably know, Seven can bead-blast logos on the frame, a subtle and classy effect. They can also blast a panel scheme And, we can affix Chris King color-matched decals (below) to go along with colourful headsets, bottom brackets and hubs.
2018 season Seven have also introduced mirror-polish decals as part of their raw metal finish offerings - this option highlights the beauty of titanium with three different textures. First there is our standard high, hand-polish. Next is the satin, bead-blasted panel, and then finally you have the ultra-polished logo.

Click for more
2018 Seven - New Metal Finishes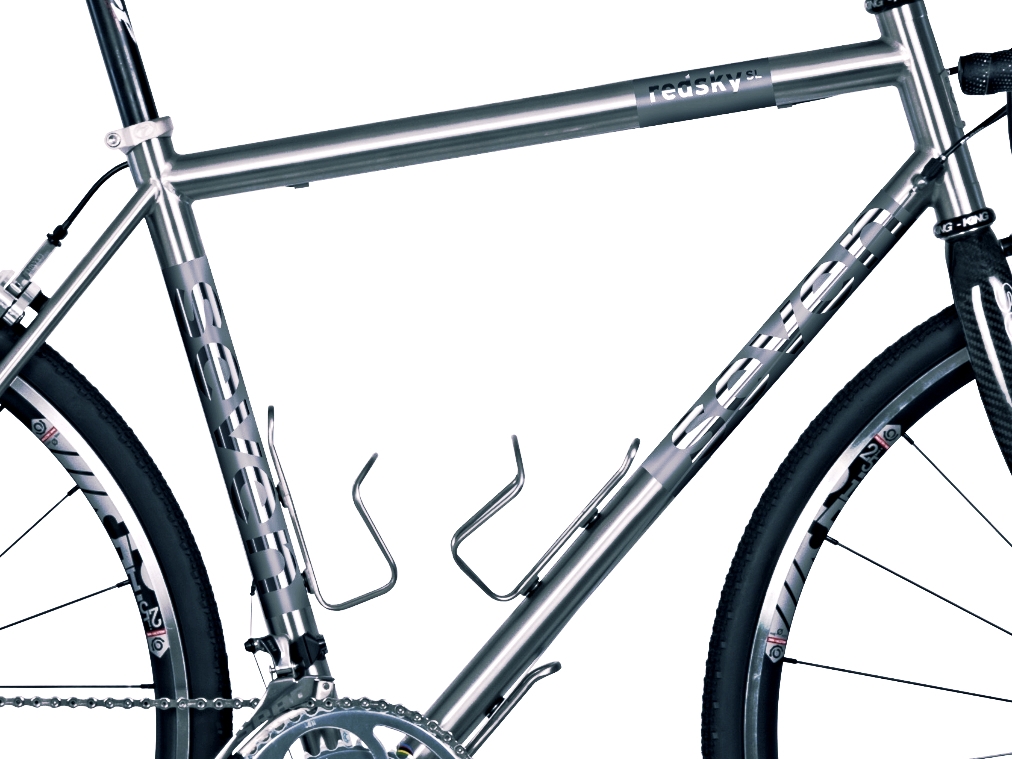 Reflective vinyl and Chris King matching decals
Finally, Seven offer reflective vinyl decals in an array of colours and layouts. Hearty vinyl impregnated with metal flake looks like a modern, matte finish decal in daylight, but at night, in the beam of a headlight or streetlamp, it glows. This finish starts at £200, with upgraded and custom designs available.