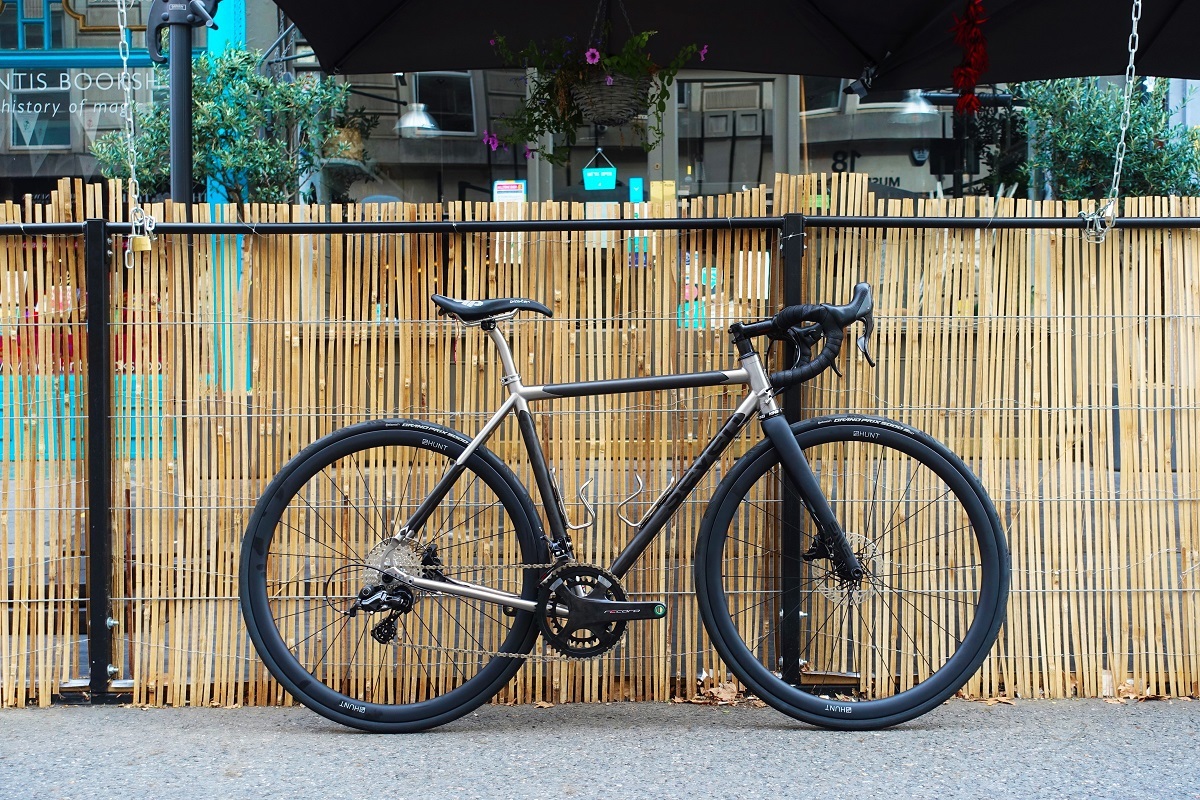 Seven use titanium and carbon to deliver a timeless silhouette and classic lines. Their alchemy conjures the drivetrain stiffness you would expect from a modern race bike plus century ride compliance. No other manufacturer does it quite as well as this.
"The frame design flows from a conversation between rider, bike fitter and builder."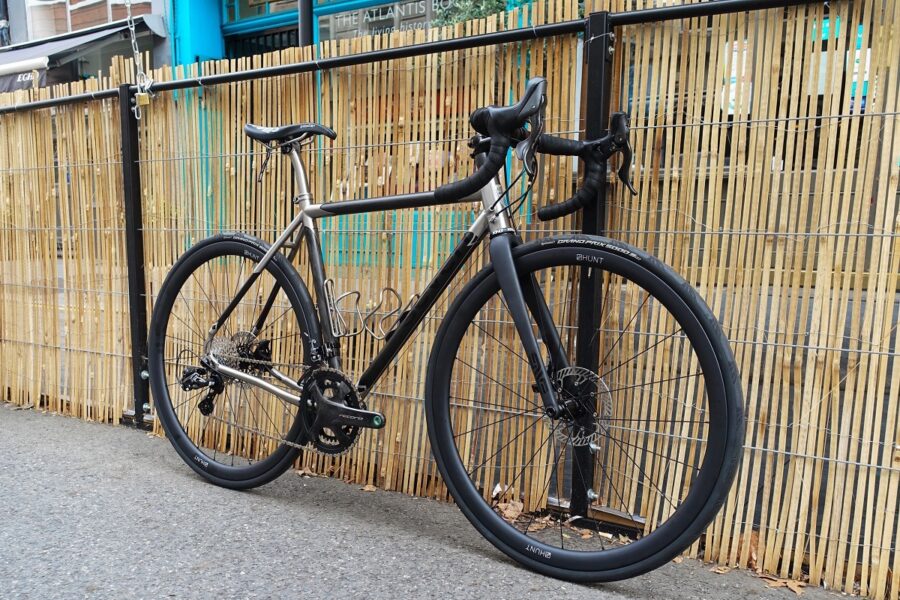 Campagnolo provides the mechanical gruppo; an increasingly popular choice for "forever and wherever" bikes.
External cable routing ensures accurate shifting and ease of maintenance.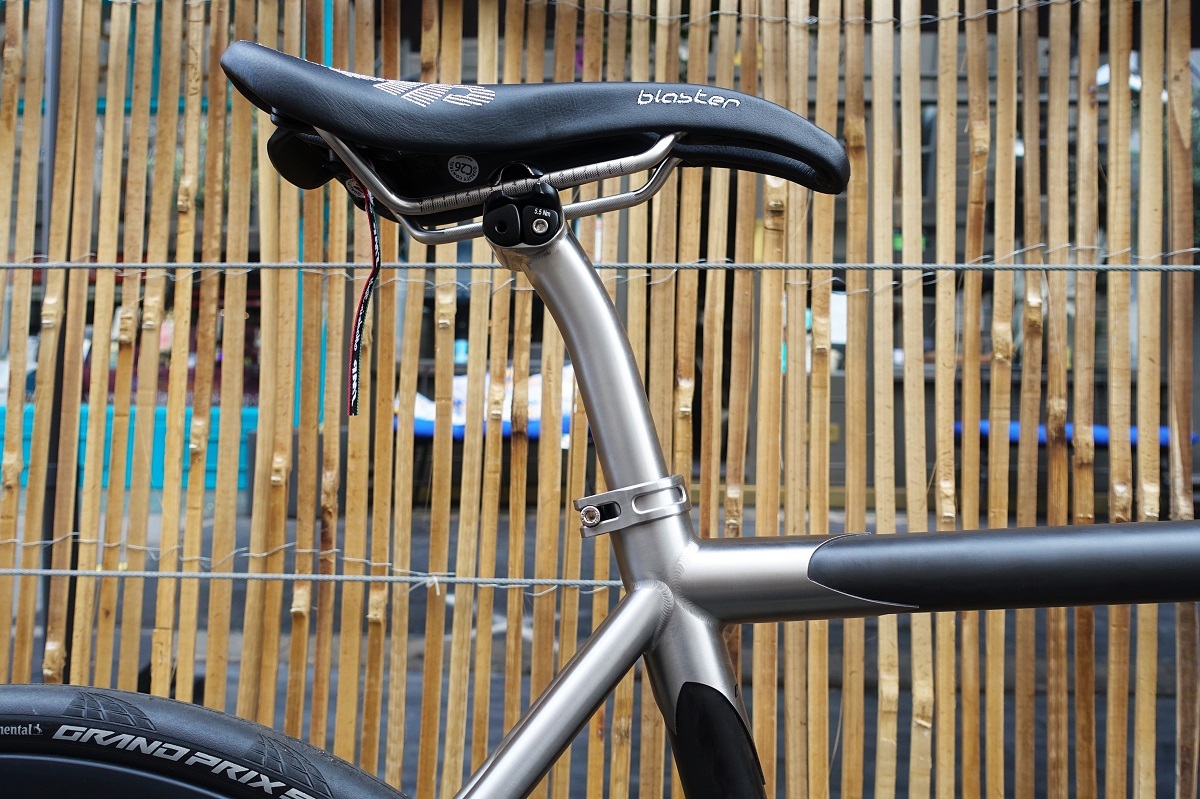 Firefly supply the beautiful titanium seat post and collar. Functional, and aesthetically on point.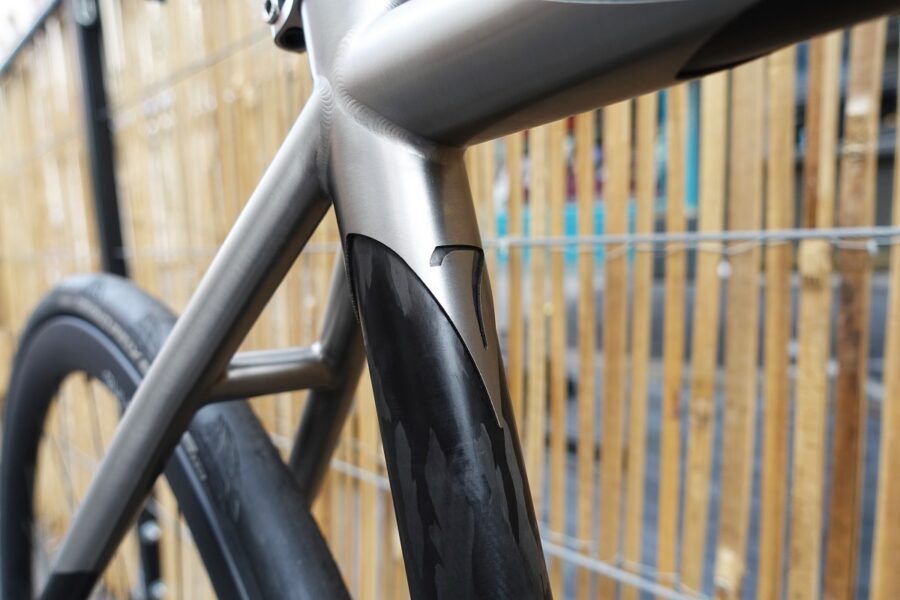 The perfect blend of materials.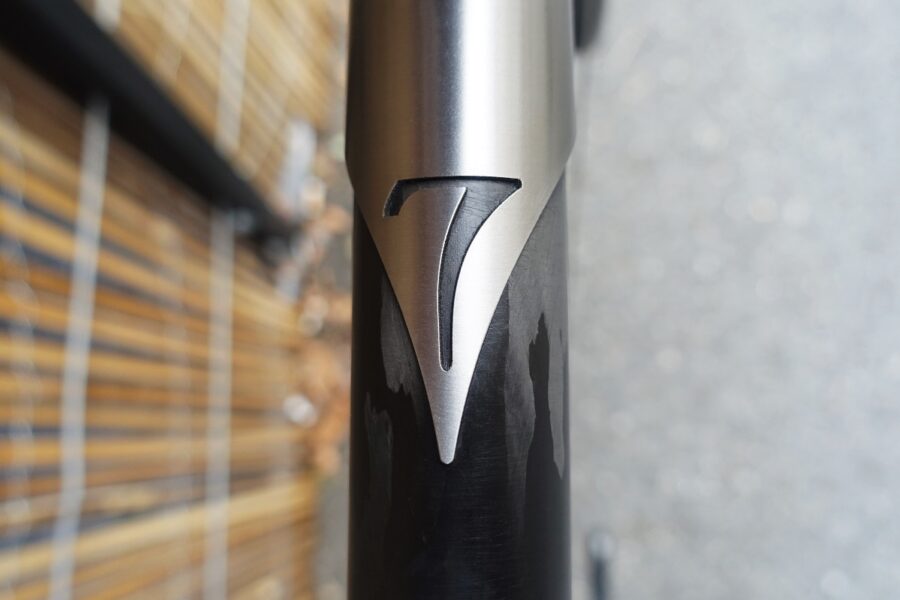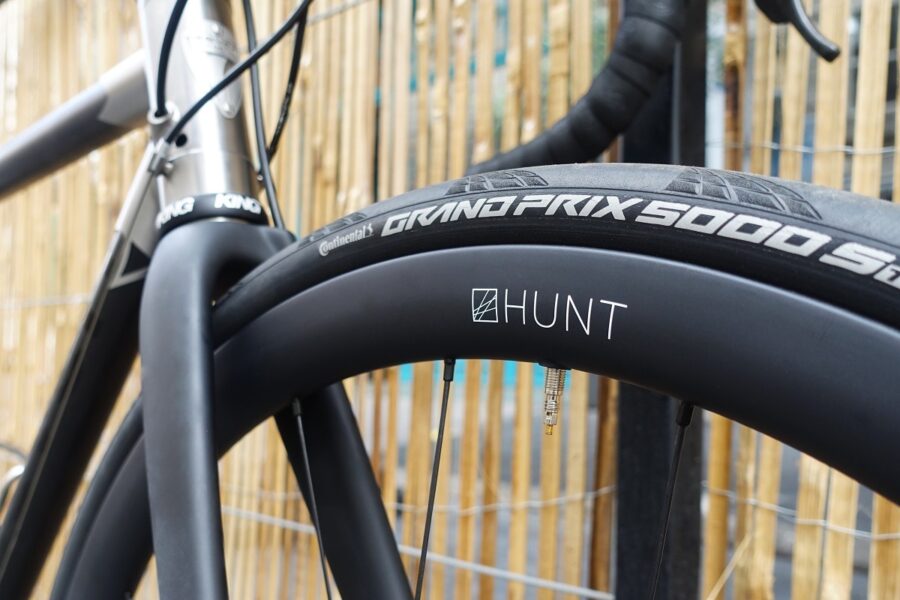 A tried and trusted combination.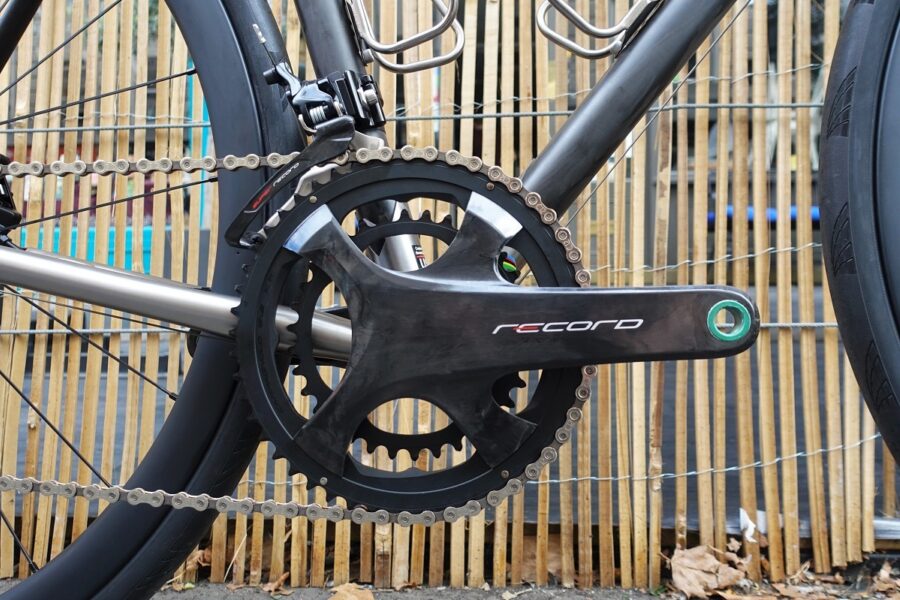 Form follows function with Campagnolo Record.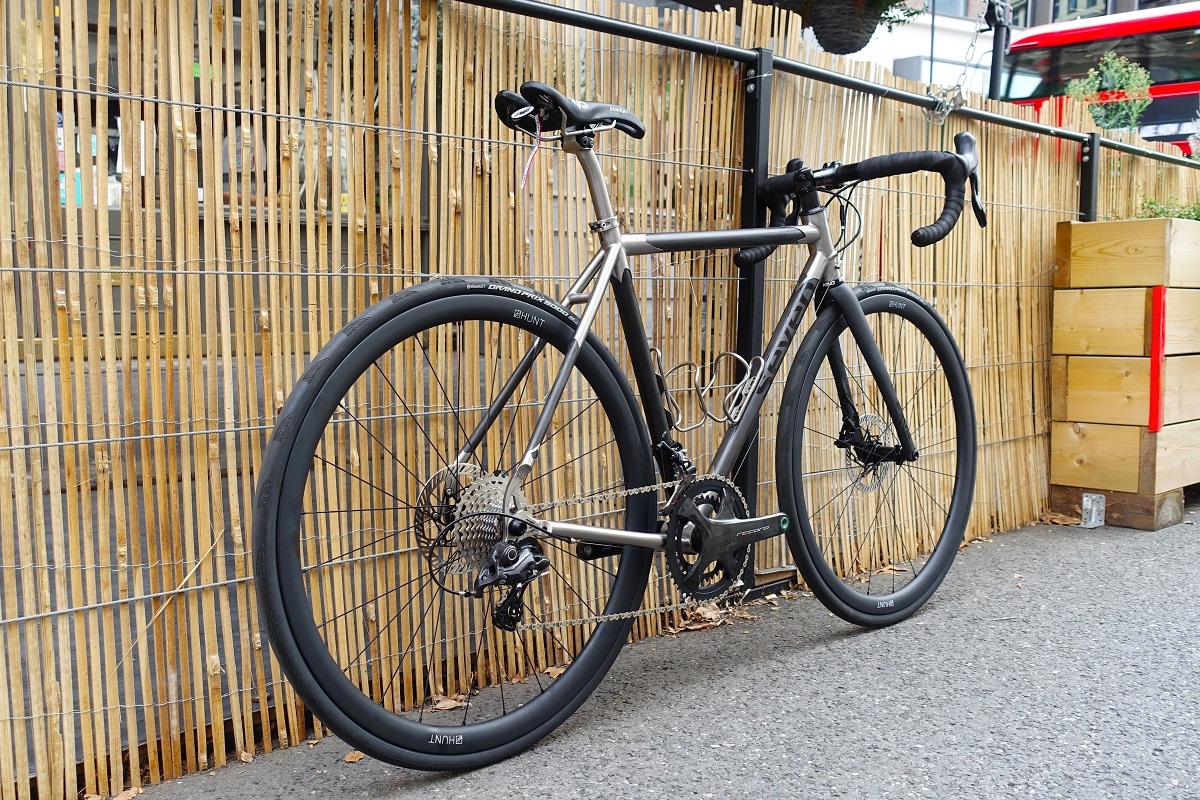 This 622XX shows what is possible when you have the resolve to stick to your list of must-haves. A custom bike is about options not choices. The process of production is a journey, and it is this personal provenance that augments and elevates each ride.