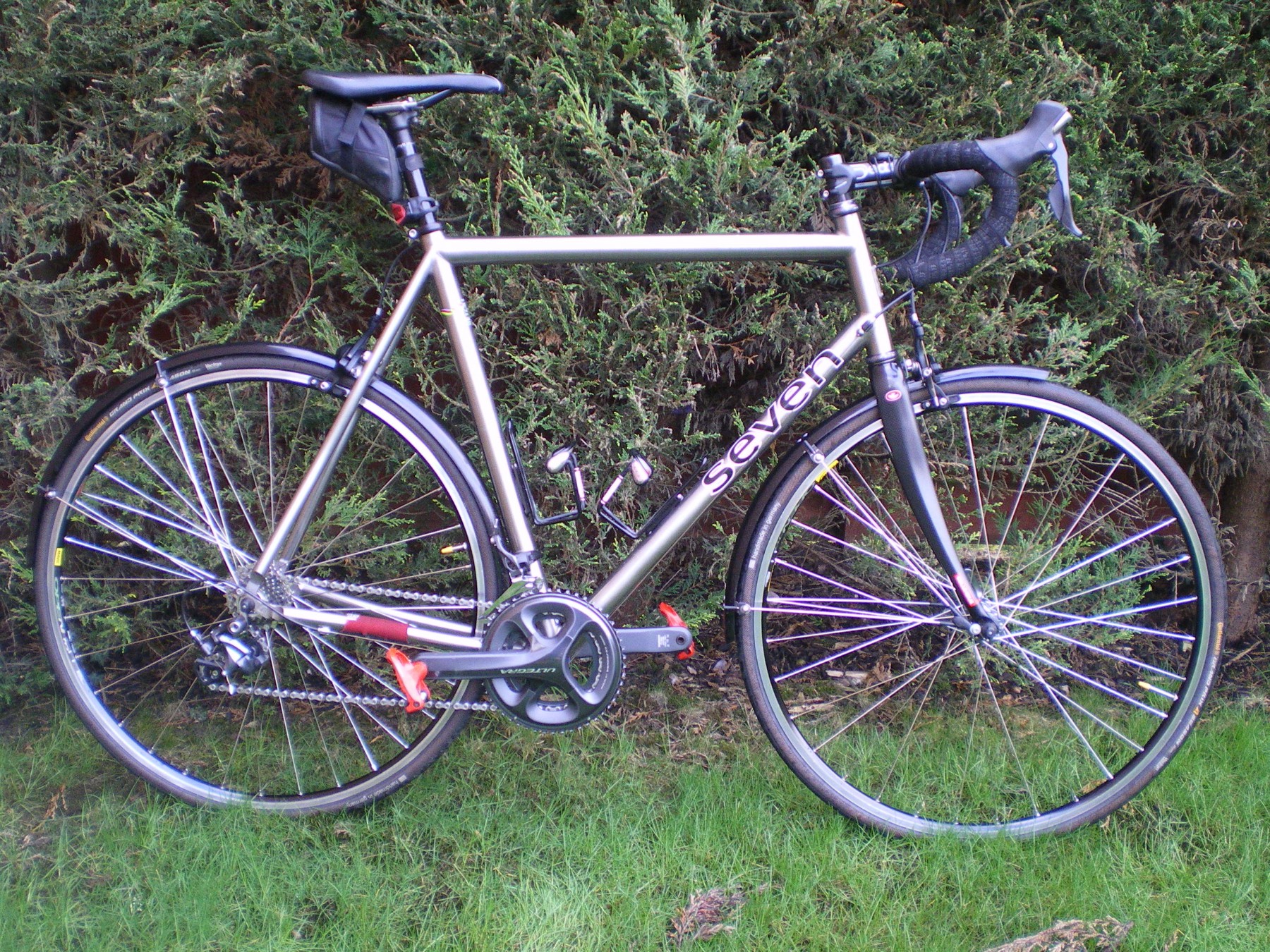 Customer feedback on a custom Seven Axiom S
Hello Seven & Cyclefit,
I would like to thank you for the the Axiom S that you and Jimmy at Cyclefit designed for me last year. The bike has proven to be absolutely first class. When we designed the frame the request was for a road bike with permanent mudguards that could be used for fast training rides in the winter. Once the design and geometry had been agreed it was sent over to Seven for them to do the rest. The bike has delivered over the last year or so on every level. I was a little concerned that a Ti bike, especially for a taller rider like me would not be snappy enough for the winter club rides which in some cases can be pretty brutal.
One particular ride through Derbyshire is used by a couple of local pros and quite a few decent crit racers and cyclo cross riders, and many of the riders use carbon bikes even in the winter. As you can imagine, the pace can be quite ferocious. Nevertheless, the Seven has been ridden by me on those rides and last year the fastest group ride I took part in was on the Seven, despite using a carbon framed bike on other rides in the summer. I think this was evidence that a high quality Ti bike can be used for high intensity rides if designed and constructed properly.
In the days of carbon, aero frames, deep section wheels and BB30, it is great that a bike with hand built wheels, standard BSA BB, and a properly designed metal frame can still compete with lightweight framed bikes.
Thanks again.
Jamie