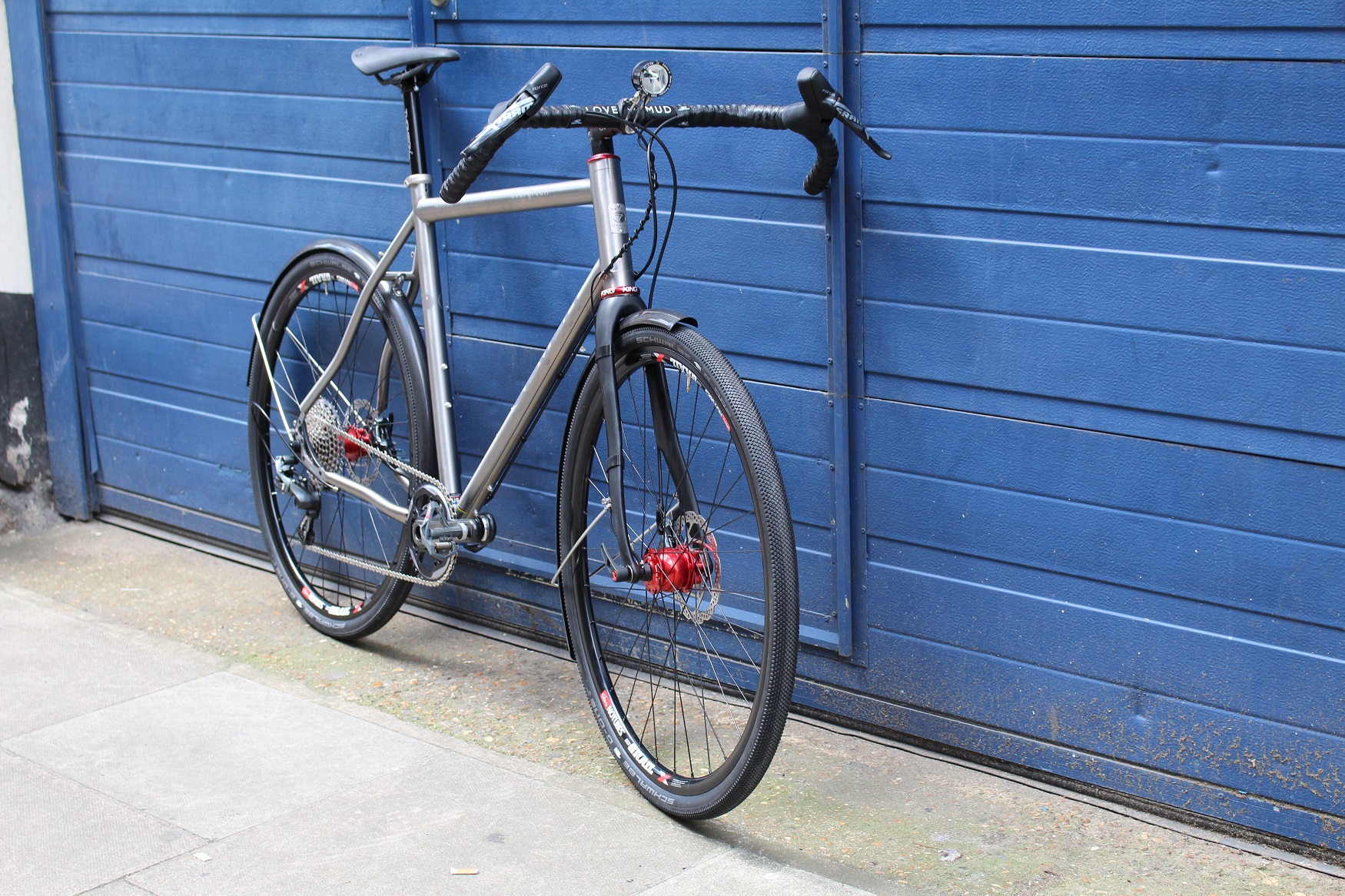 Paul's Evergreen Project
We think you'll agree this is one of the more unusual bikes in our portfolio; it is based around a Seven Evergreen SL titanium frame but the rest of the bike was all conceived by Paul, we can't conjur up something like this and then find the customer; its the other way round. we facilitate the process to make sure the bike fits and works as it should and to also make sure that everything goes together as it should.
Paul already owned a Seven bike for 12 years and continued to love riding it but wanted a bike that would take him along roads less travelled. We revisited his positon and made a few tweaks to account for his increasing years and bike related incidents and designed the bike you see in these pictures.
Equipped with a SRAM 1x11 groupset and a very attractive dynamo powered front light (I never thought I would ever say that) this is a bike for long distance overnight endurance rides should you want to do such a thing.
PS
Since collecting his bike Paul reported that it was stolen shortly afterwards from the secure parking under his offices; not surprising these days you say but what really surprised everyone was that is was returned to the same spot undamaged several hours later! Maybe its not everyone's cup of tea.