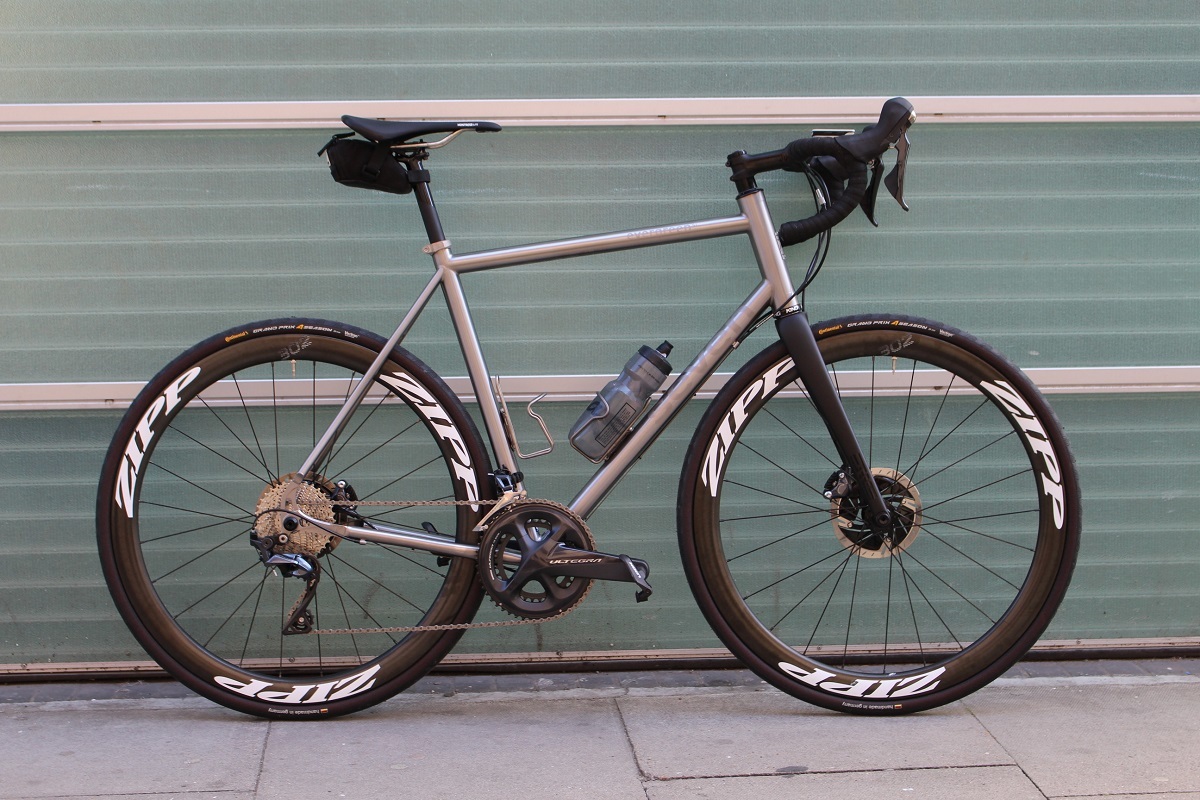 This build was for the 2018 Etape du Tour and to get Matt riding comfortably again. He had had some bikefits before but the fitters had been unable to get him sitting properly on a stock bike due to a scoliosis (curvature of the spine). He needed a bike with the seat tube of a 58cm frame and a top tube of a 54cm bike. So we built him a bike with both so he could start training and get around the Etape du Tour in one piece, both of which we can say he did!
This Seven Evergreen SL is a fine example of custom simplicity, the double butted tubeset is finished with a blasted Seven logo and head tube badge. The groupset is Shimano Ultegra Hydro mechanical and to beef it up a bit we added a pair of Zipp deep section wheels.
Full spec below: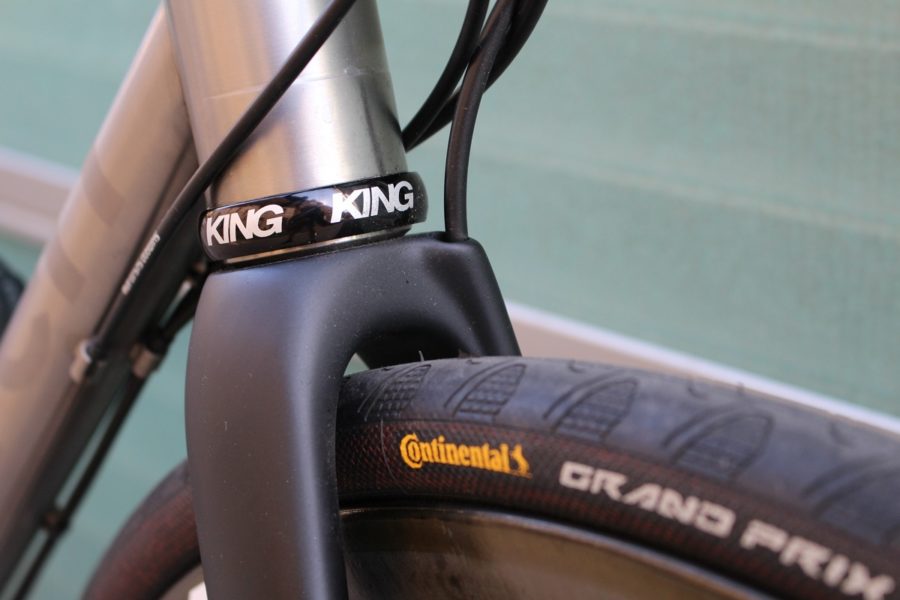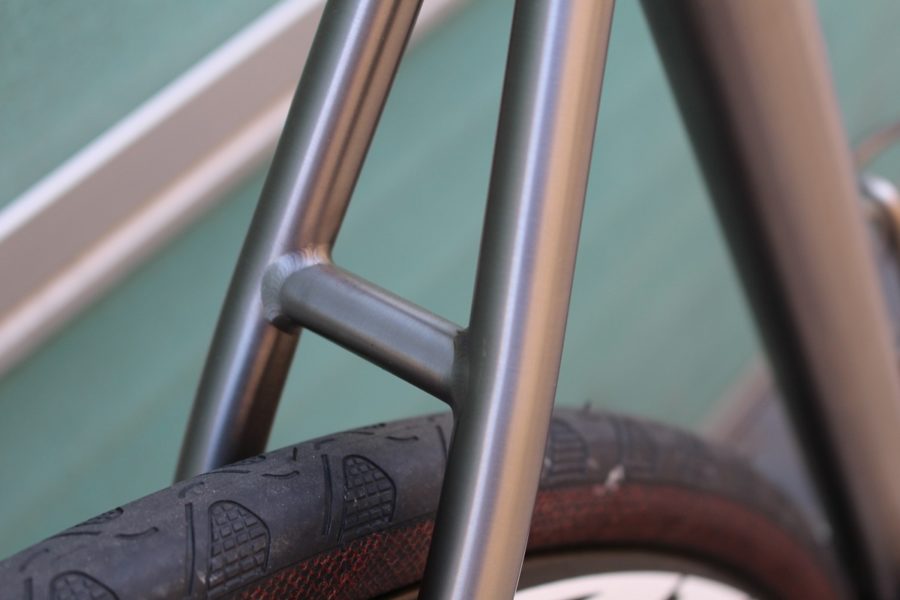 "Rode my standard Box Hill loop this morning with the temp shims and more thought to position. Felt more connected and compact on the bike. Fastest ride of the year, picked up close to a km/per hour despite crappy wet pot holed roads, a ton of traffic and a couple of nights out Thu/Fri."