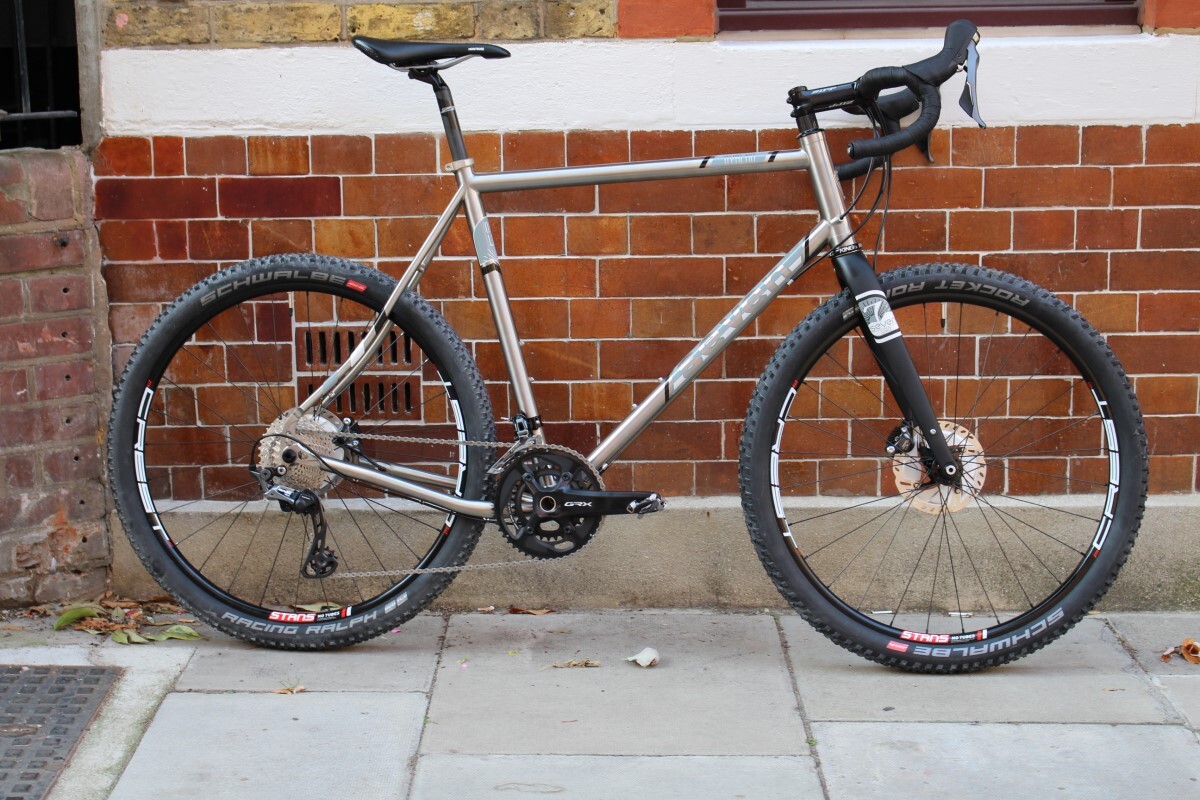 Wearing its 650b wheels with 2" MTB tyres and fits 700c x 35mm wheels with mudguards
REDEFINING GRAVEL RIDING

At home on gravel. Quick on road. Capable on trails.
A Lockdown colab between Cyclefit and Seven Cycles
All new dual wheel design
Rider Ready geometry
Four week lead time
Delivered to your Door

This bike project is a collaboration between Cyclefit and Seven Cycles.

WHY CHOOSE SEVEN'S OVRLND XX GRAVEL BIKE?

The OVRLND is an entirely new gravel bike design. Every element of the bike is different from what's come before. From the internal routing ports to the dropout interfaces and everything in between, Seven has updated each aspect of what you've come to expect from a gravel bike. Some of the elements are visibly obvious, while some are subtle but no less important.

The OVRLND's namesake, "overland" describes the bike's use. It can be ridden on just about any terrain. It's a very capable road machine with the right tires. It behaves like a drop-bar mountain bike when the trails get rough. It's happy on any terrain in between, too.

We call it the OVRLND because this is the most versatile mixed-terrain performance bike we've ever built.


At home on gravel. Quick on road. Capable on trails. Optimized for two wheel sizes. The dropped chainstay design provides more clearance for every tire from 650b x 51 mm to 700c x 43 mm. The new Rider Ready geometry offers a balanced rider position with race-worthy performance.
Seven's new tubeset technology and oversized design — featuring Seven's one-inch chainstays — provides the best power transfer of any gravel bike Seven has ever built. The frame has a super-stiff drivetrain for maximum watts conversion.
Internal cable routing. Seven's progressive Seven's Moto seat stays and dropped chainstay design. It looks fast, and it rolls faster.
Seven's proprietary titanium tubeset promises a lifetime of performance and a warranty to back it up.
Supernew: Everything.

The idea of Rider Ready Design came out of a series of conversations between Cyclefit and Seven's design team, with an intention to reflect the extraordinary times we are currently living in. Rider Ready is envisioned to creatively harness the world's most advanced titanium workshop with the world's most respected fitting laboratory, to bring you a bicycle that will perform for a lifetime. Rider Ready removes every factor of friction associated with achieving a truly handmade, custom bike. Behind the scenes, Seven and Cyclefit have streamlined every aspect of the order, management, and framebuilding steps.

An added benefit is much quicker delivery than any custom bike program that's come before.

Supporting the fight to minimise the effects COVID-19

Your bike purchase helps keep frontline workers and our most at risk citizens safe during the COVID-19 outbreak. With each bike sold, Cyclefit and Seven Cycles are donating £400 to two foundations that are helping during this pandemic. Cyclefit is donating £200 to Young Minds. Seven Cycles is matching the donation at $250 to the Boston Resiliency Fund.

Young Minds

Cyclefit chose Young Minds because they are leading the fight for a future where all youth are supported and empowered, whatever the challenges. Young Minds makes sure kids get the best possible mental health support and have the resilience to overcome life's difficulties. Young Minds is helping more kids than ever during the current COVID-19 pandemic. They need your help.

Boston Resiliency Fund

Seven Cycles chose The Boston Resiliency Fund. It is a government-run project that provides food for children and seniors, technology for remote learning for students, and support to first responders and healthcare workers in the City of Boston. The fund was set up to coordinate the City's fundraising efforts to support City of Boston residents most affected by the coronavirus.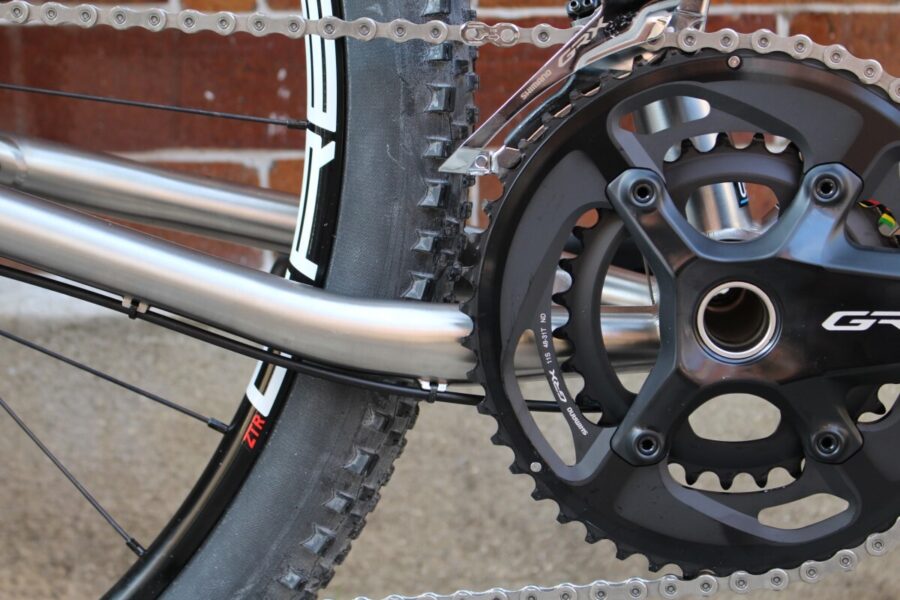 The dropped stay creates more space for the wide tyre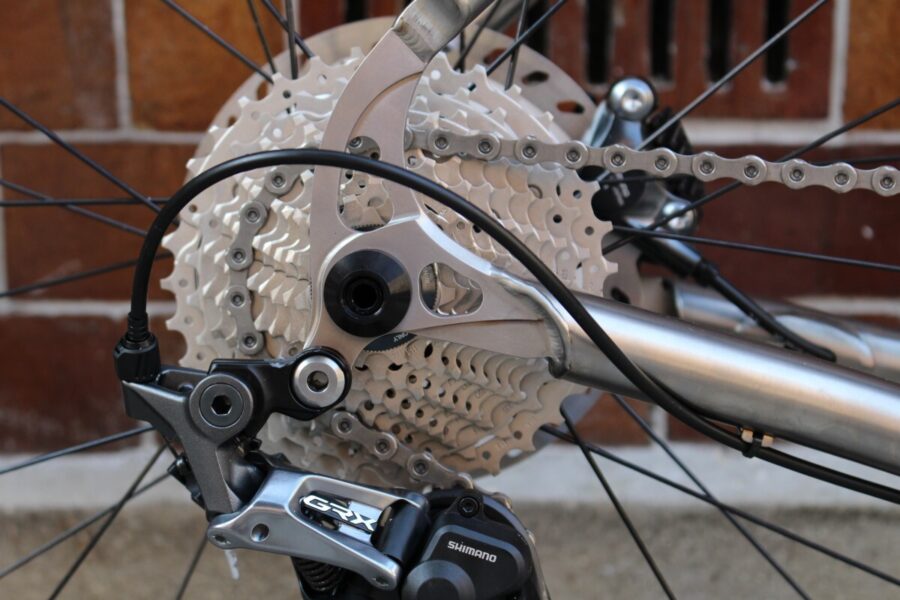 Asymmetric drop-outs with the new fast-back stays.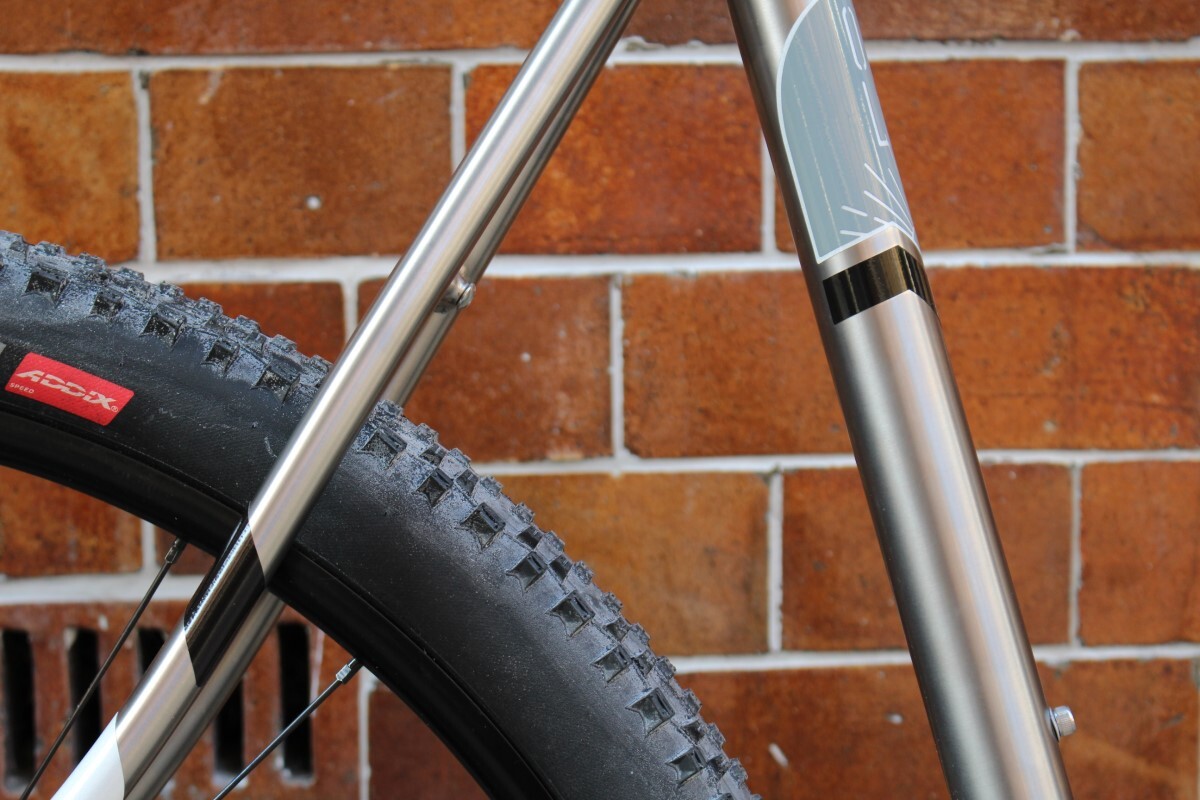 Sculpted seat stays improve rider comfort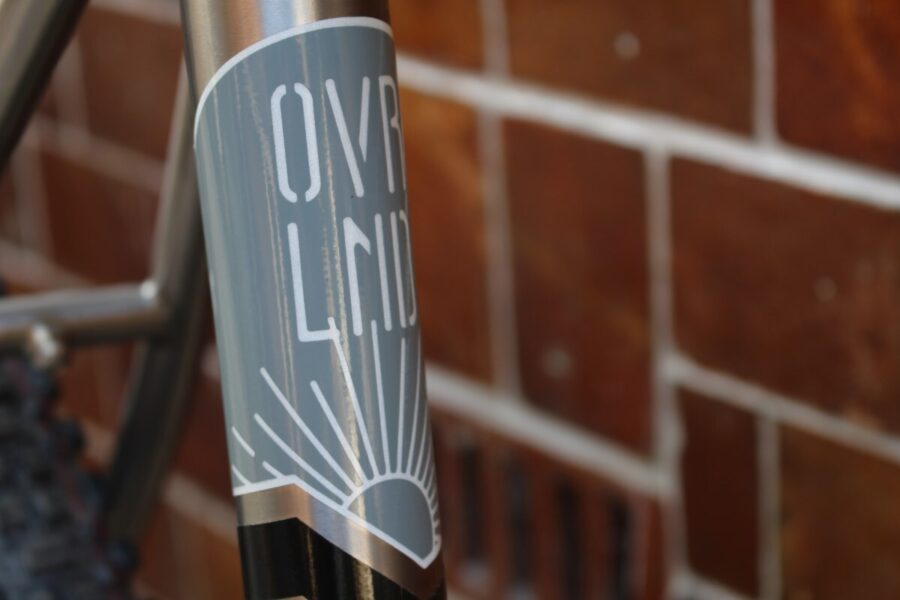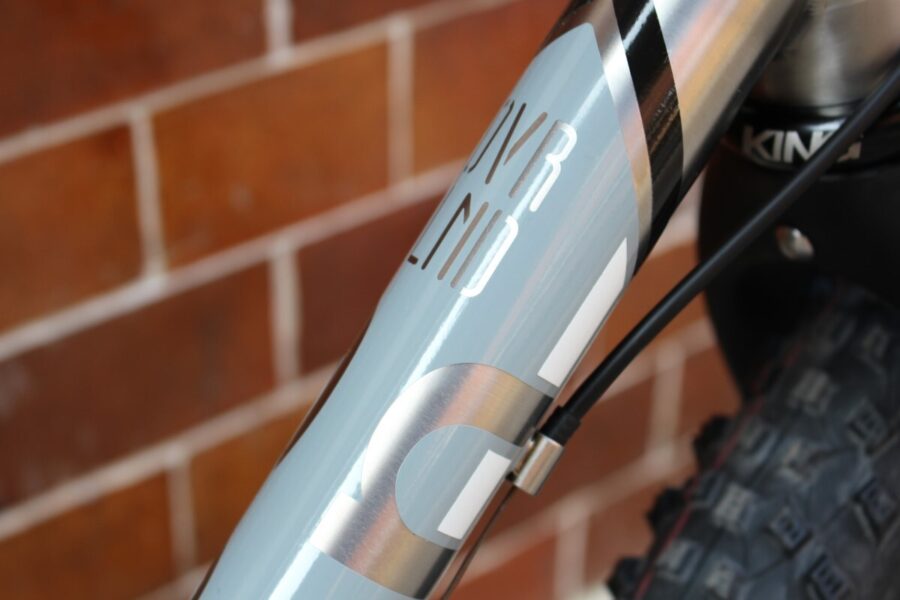 External or internal cable routing available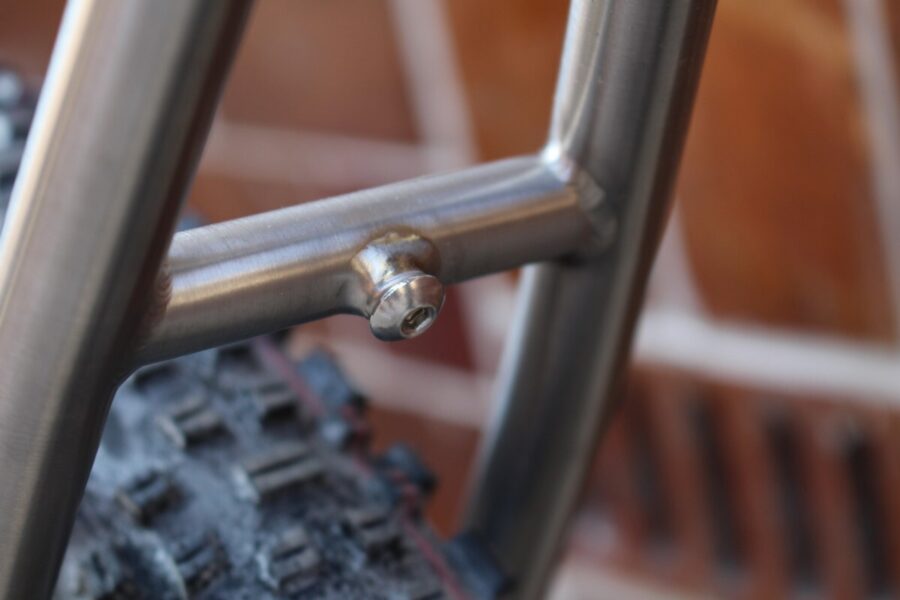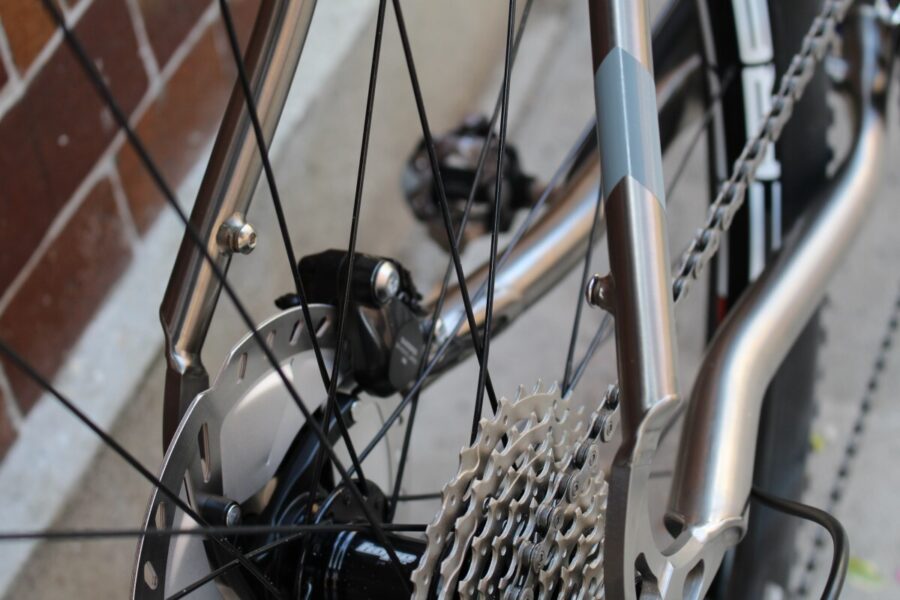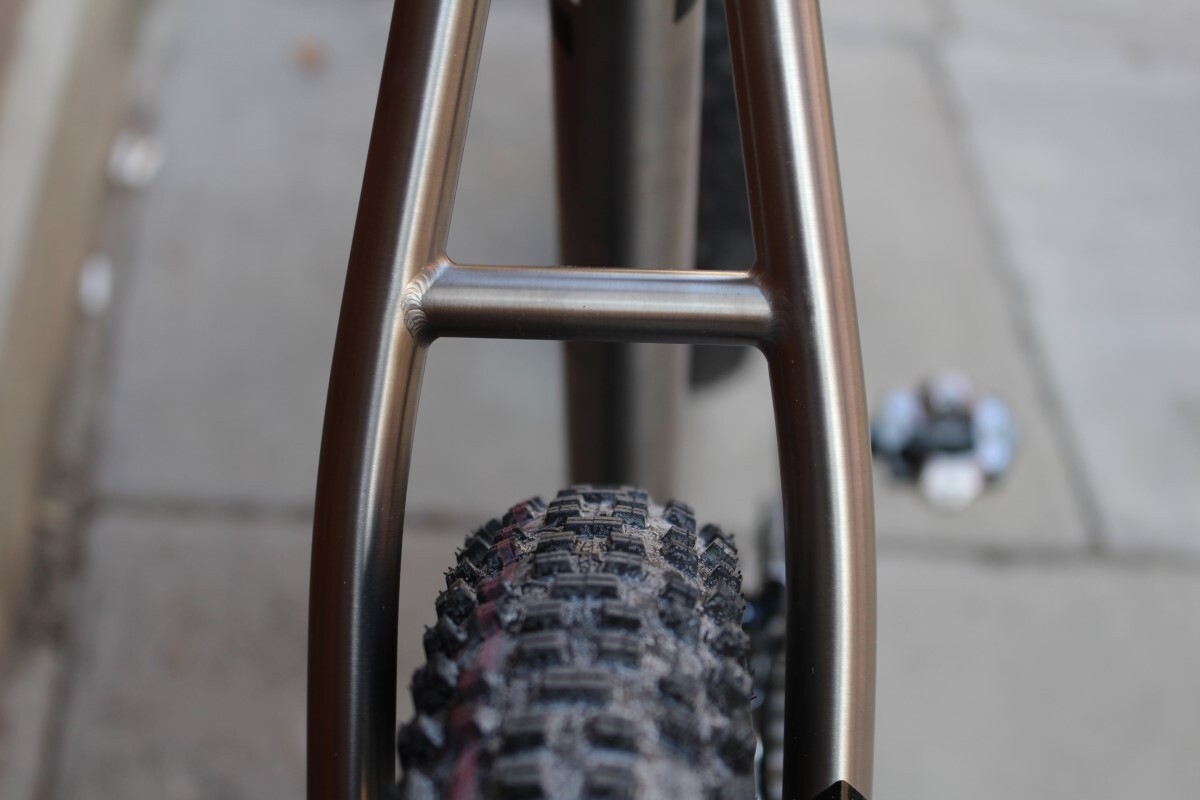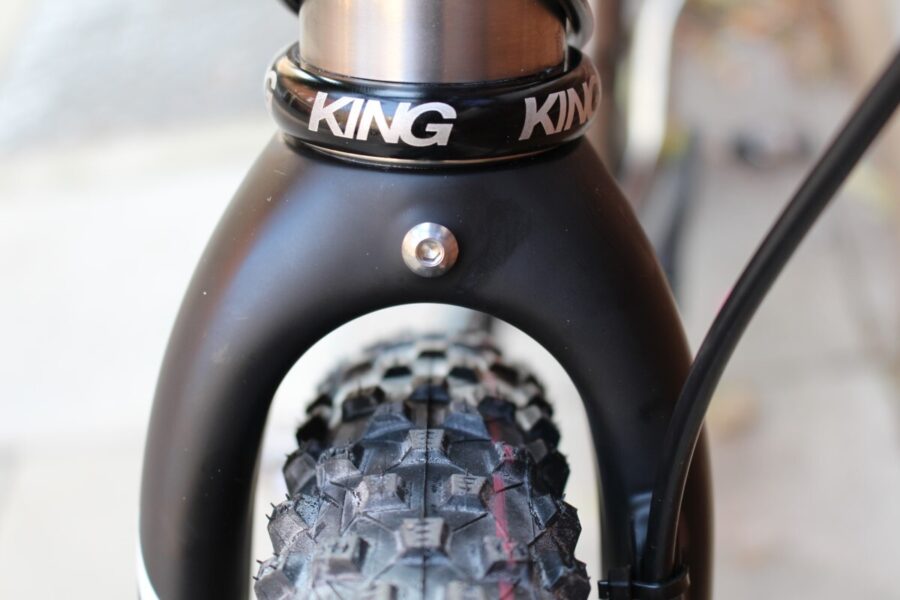 Seven's Matador fork fits a 50mm tyre and accepts mudguards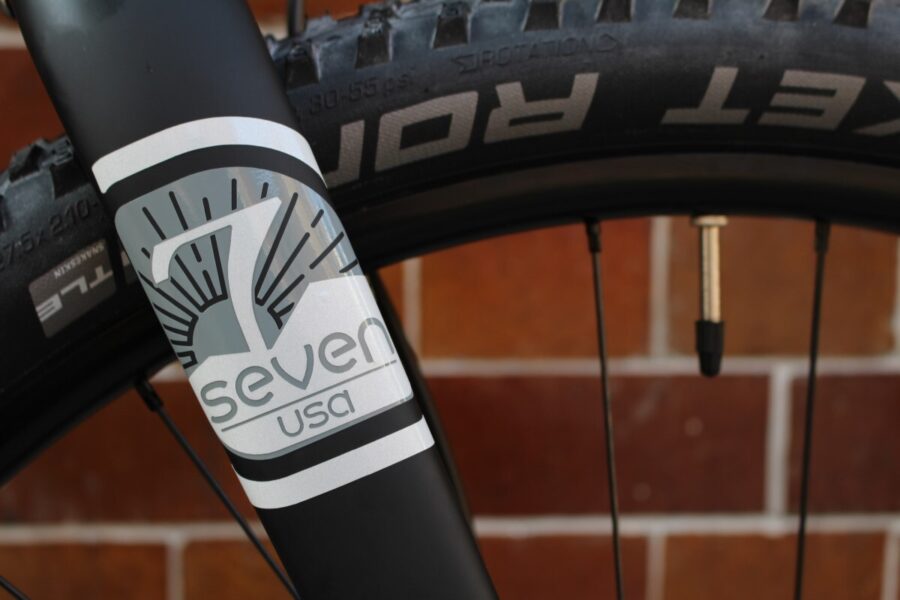 Schwalbe Rocket Rons for winter rides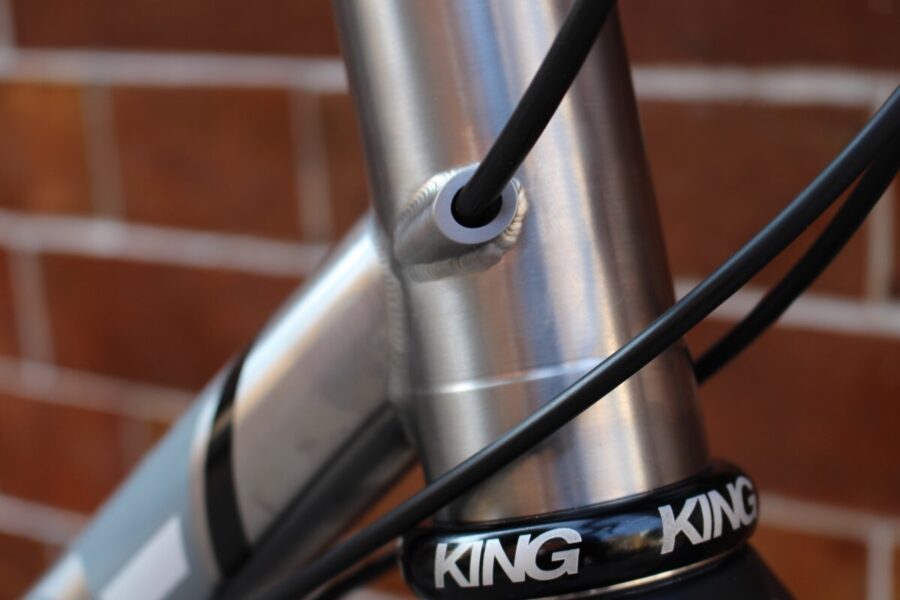 New internal brake hose routing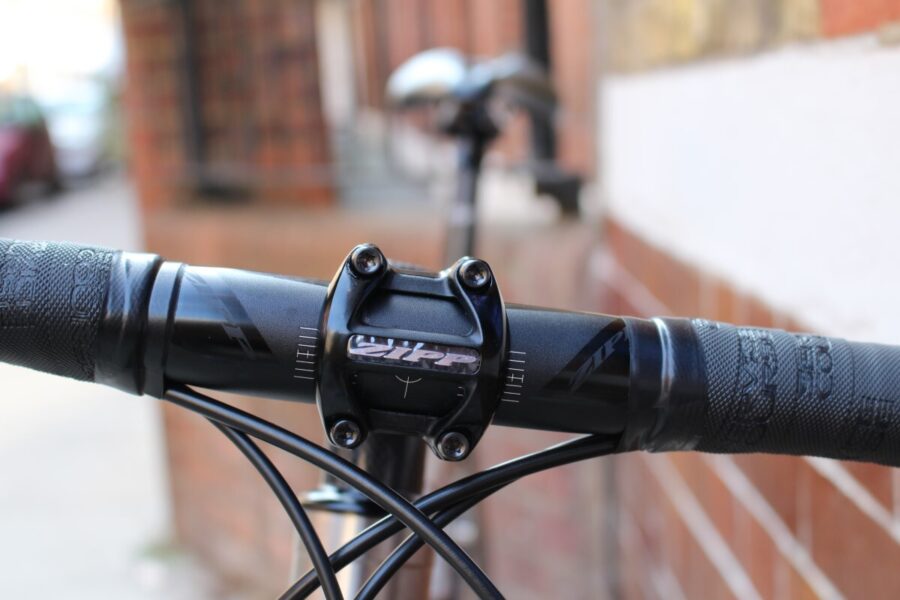 Our favourite Zipp Service Course finishing kit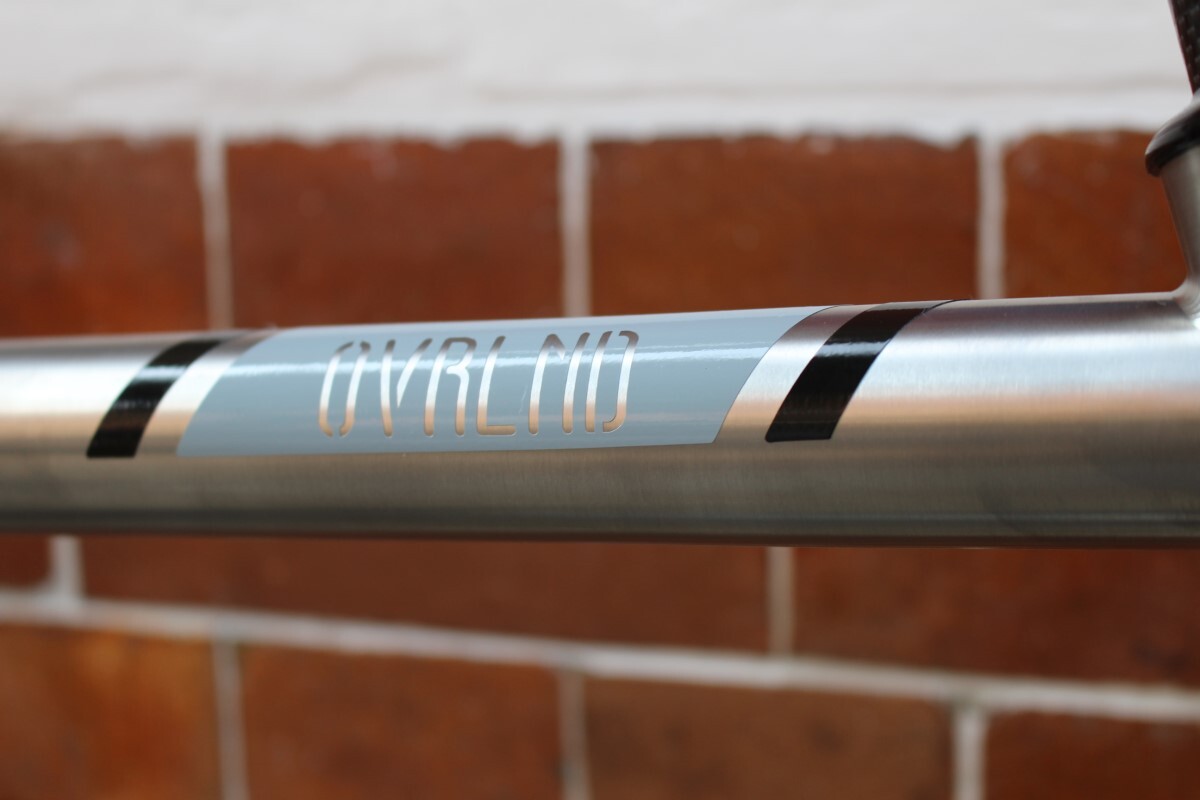 Double butted titanium tubing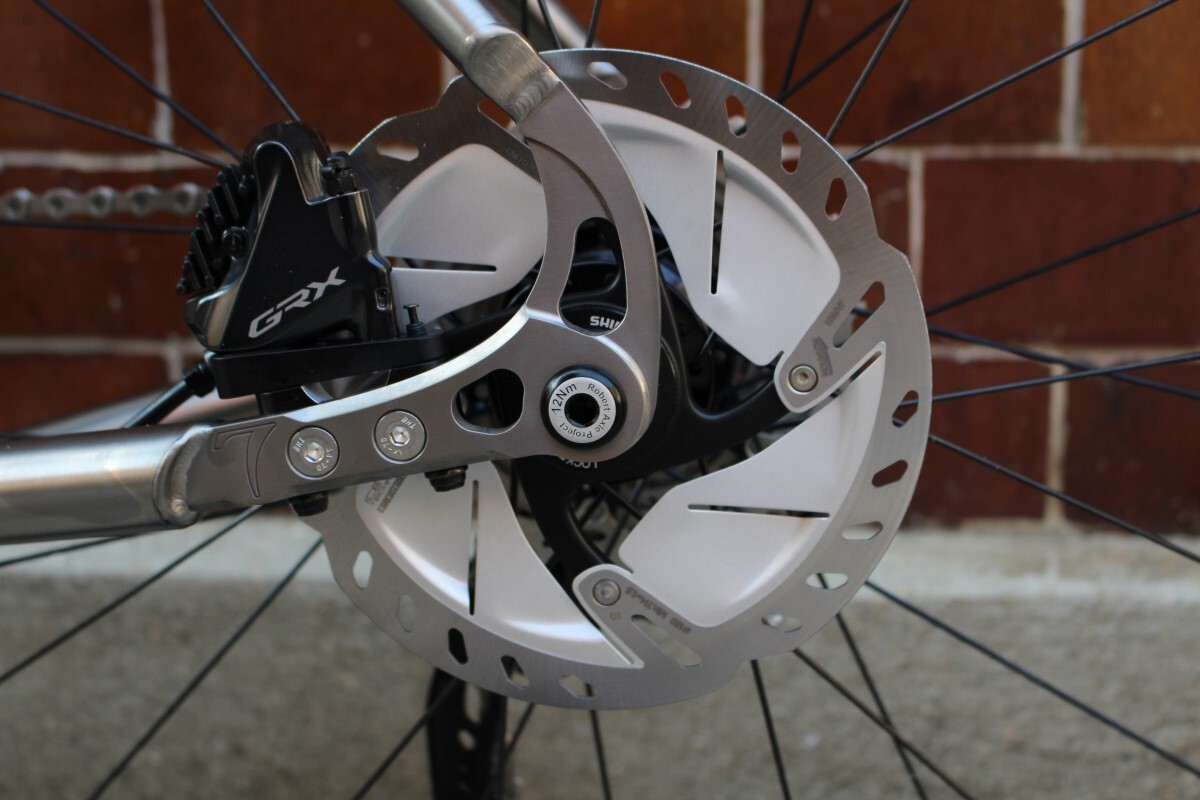 Hand machined drop-outs, with the most precise caliper mounts in the industry