Mik.Fit Customised Carbon-Fibre Orthotics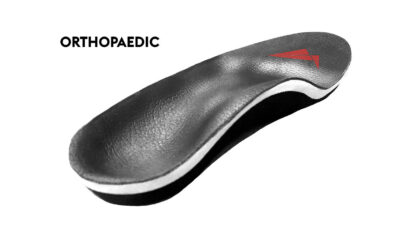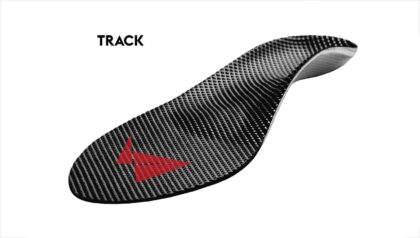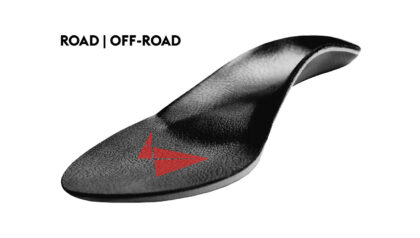 Power, Comfort & Performance
INCREASE POWER
13% (250W) increase. Single biggest power gain experienced by an Olympic cyclist using Mík Customised Cycling Orthotics doing a 10 second sprint with maximum physical effort.
The foot-shoe-cleat-pedal interface has the greatest potential to gain or lose power than anywhere else on the bike.
Locking the foot in its most stable position not only aligns the foot and ankle more efficiently with the knee and hip but the joints natural compression ensures greater energy transfer to the pedal.
The more a foot deviates away from its most stable & locked position, the longer it takes for the energy to be transferred on the downstroke leading to sub-maximal power transfer.

MORE COMFORT
The feet are in constant contact with the pedal throughout each revolution and pressure must be distributed equally across the whole foot. If and when this is achieved, the foot will not only be comfortable, but it will offload areas and result in less pain.
The more accruate the orthotics contact, the greater the rider's compliance, connectivity and balance.
Mík Cycling Orthotics can be adapted to suit any foot shape. The Performance range are made from a very lightweight and highly rigid carbon-fibre shell to ensure maximum energy transfer. Whilst the Orthopaedic range are made using a combination of medium & high density EVA with slow-release cover materials to give maximum protection and comfort to the most unique of foot shapes.

BETTER PERFORMANCE
Regardless of the cyclist's ability level, the individual's natural walking mechanics, injury history and the footwear worn over a lifetime, all influence foot mechanics and ultimately how well feet function on the bike itself.

Cycling functions within the sagittal plane. Eliminating unnecessary movement of the foot in the frontal or transverse planes not only ensures faster transfer of power and reduces athlete fatigue over time.
Cycling is not walking or running and the foot biomechanics are competely opposing. Unlike walking, everyone benefits from wearing something within their cycling shoes. The more specific that something is, the more power is transferred.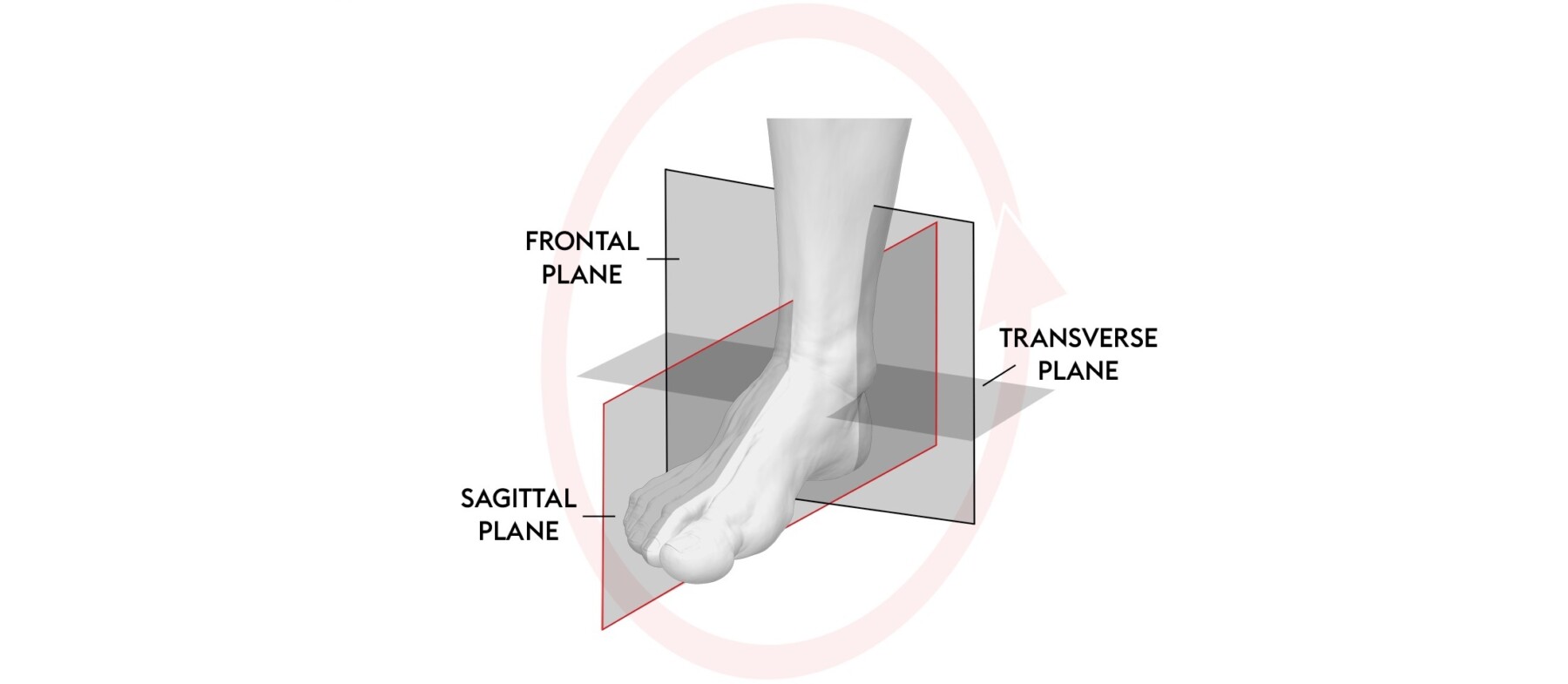 The Cycling or Ski Orthotic Package:
The initial assessment and casting; takes 45 minutes. Please bring a pair of shorts and your current cycling shoes or ski boots. No bike or skis are required. Your footwear will be checked for fit and suitability based on your foot type.


Fitting and collection; this is three weeks later and the appointment is 1 hour. You will need to bring your kit, shoes or ski boots and your bike if you have not had a Cyclefit here before.
£595.00 The package includes; the initial assessment, molding process, the foot orthotics and the fitting appointment.
2023 Clinic Dates
The podiatry clinic is at Cyclefit every four weeks.
Part one: Initial appointment for assessment and casting (45 minutes). Please bring your cycling shoes and a pair of shorts.
Part two: Fitting of orthotics in shoes (60 minutes). Please bring your shoes, cycling kit and bicycle.
October Tuesday 10th, Wednesday 11th & 13th
November Tuesday 7th, Wednesday 8th & Friday 10th
December Tuesday 12th, Wednesday 13th & Friday 15th
2023 Clinic Dates
Clinic Times
Tuesday: 8:30 - 18:30
Wednesday: 8:30 - 18:30
Friday: 8:30 - 15:00
About Mick Habgood, Biomechanical Podiatrist.
Mík.Fit's goal is simple: To design the finest fully customised foot orthotics for cycling in the world.

Mick's passion might be cycling but his career is largely due to his four ski seasons as the Podiatrist for one of the UK's biggest ski retailers. Static sports require different solutions and it forced him to think outside the box and develop his protocol for improving foot function and performance within the ski boot. The similar foot function experienced in cycling to skiing is the simple reason he's focusing on what he loves doing today.

Mick is currently the Biomechanical Podiatrist of professional UCI team EF Pro Cycling. He is currently working with Team GB's track and road squads across both the abled-bodied and Paralympics as well as USA Cycling's Men's and Women's Track teams. Over the years, Mick has worked with athletes from British Sprint Kayaking, the Long-Track Japanese Olympic Cycling team as well as an increasingly long list of individual cyclists right across the Grand Tours.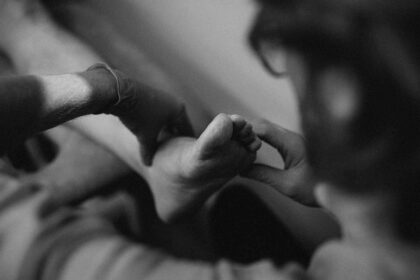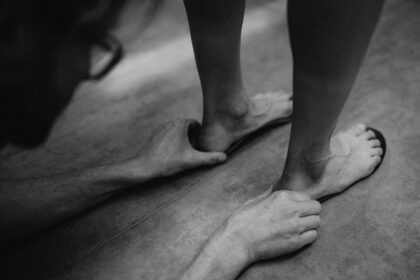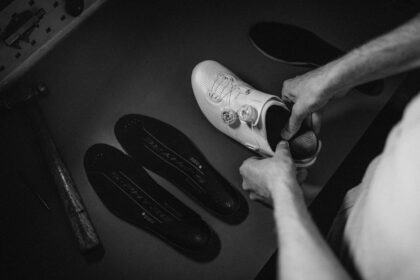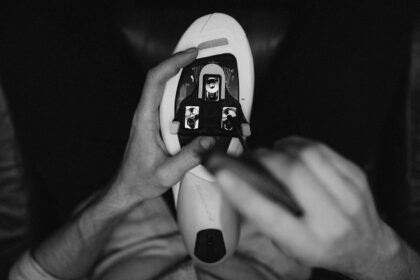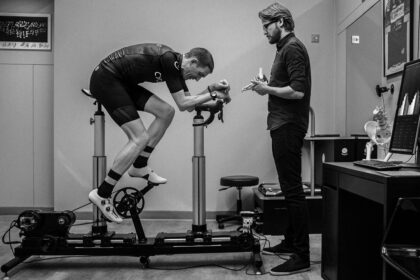 "The difference they make is unbelievable, I don't know why everyone doesn't ride with them?"
"I never anticipated quite how much difference a bespoke cycling orthotic could make. The orthotics were truly unique to each rider, offering us the best platform to deliver power."