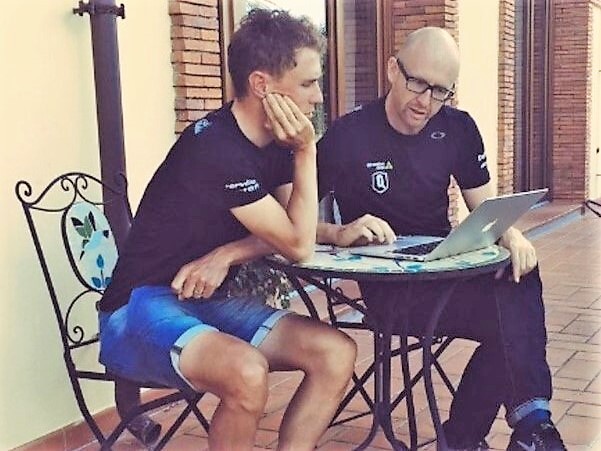 Jon crunches the numbers with Belgian professional Serge Pauwels at team Dimension Data
Jonathan Baker, Ph.D - High Performance Scientist
Jon's a lifelong cyclist and has been involved in high-performance sport for almost 30-years.

First, as an elite-level MTB racer, where he realised what he didn't know about training and performance – this is critically important. At the time, there wasn't the technology, or access to scientific knowledge that we have now.

He now holds a first-class degree in Sport and Exercise Science and a doctorate in Exercise Physiology. It took ten years of study, then research, to fully understand the gaps in his knowledge that limited his racing career.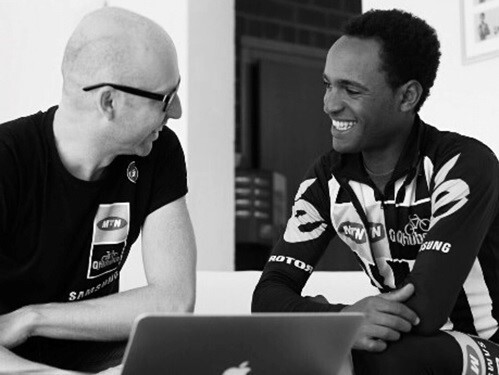 Jon working at MTN Quebeka with Eritrean rider Natnael Berhane
The Academic Approach
Jon's academic research investigated the interaction between the muscle bioenergetics and our integrated cardio-respiratory system. How this influences our fatigue mechanisms during exhaustive efforts and defines the "power-duration relationship" – essentially, our entire performance.

In the interim, he taught Exercise Physiology and Applied Sports Science topics, whilst also being a post-doctoral researcher investigating mathematical models to describe and predict exercise performance.

WorldTour Experience
Next, was four years working in professional cycling, first as a coach and then as a performance scientist managing projects from training, nutrition, altitude, equipment design and selection, data analytics, pacing and performance modelling etc.

Jon's professional athletes have won: the Elite British National Road and TT championship (double), the Tour of Yorkshire (GC). The Tour of Britain (GC) twice, stages of all three Grand Tours, and the yellow jersey at the Tour de France (for a few days). Plus, much, much more.

He's also helped hundreds of amateur athletes and regular cyclists to improve their training and performance, whatever their goals. From young to old, from fat to fit, from road to dirt, Jon can fast-track you to a better place.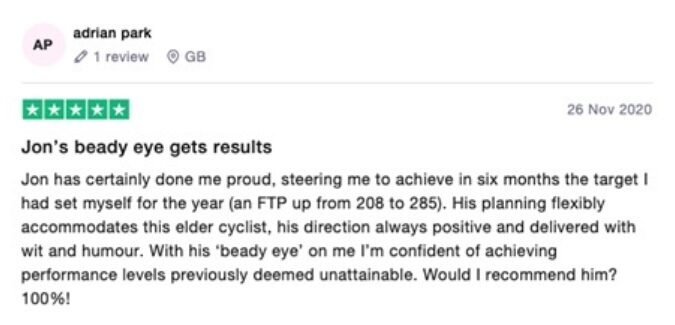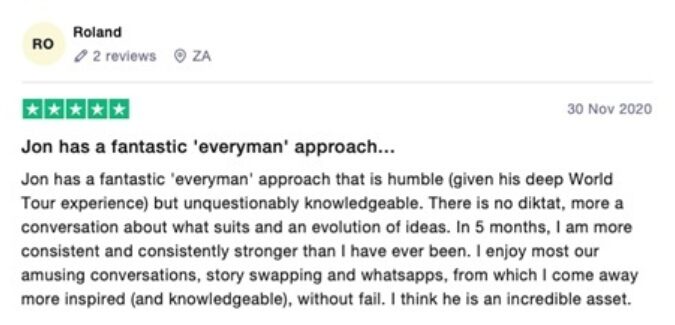 "Jon has a fantastic everyman approach - that is humble - given his deep World Tour experience"
Performance Clinics
Jon has a weekly (Tuesday 8:30 -13:30) Performance Clinic at Cyclefit where he'll help you solve your training and performance problems.

In a consultation, he will discuss (up to) three problems, questions, or topics of your choosing. You'll leave with a deeper theoretical knowledge and practical strategies you can use right away.
Dr Jon Baker Consultation

A lactate profile test is a gold-standard way to determine your strengths and weaknesses and define your training zones. It provides a unique insight into your muscle physiology and context to your power data. We'll also have time to discuss one problem, question, or topic.
Lactate Profile and Consultation

If you'd like to chat before booking, please email: jon@palmares.co.uk

You can also join Jon's email list to learn more about training and performance.