New Bike Fitting
In-store New Bike consultations are currently unavailable
Each session is choreographed and structured to achieve the best bike fit result with the minimum risk. We have reduced the length of the session to one hour.

In-Store Cyclefit (60 minutes)
Socially distanced Functional Movement Screen (FMS) - standing symmetry evaluation, inseam measurement, single-leg squats and hamstring flexibility.
Pedalling on our infinitely adjustable Fit Bike - key data points recorded and XY co-ordinates to determine frame size and bike set-up.
Dartfish Motion Analysis
Pedal Spinscan Analysis
gebioMized Saddle Pressure Mapping
Foot control recommendation and adjustment
Post fit discussion: recommendation of bike models, frame sizing/geometry/custom-design
Cyclefit COVID-19 measures
the Cyclefit Studio and Fit Bike are cleaned with anti-viral cleaner before and after every session. Only two sessions a day.

We have arranged Studio 1 and 2 so the technician and client are separated during the appointment (in separate studios).
Client and Cyclefit Technician will wear surgical masks throughout the session
Social Distancing is maintained where possible throughout
£500.00 New Bicycle Fitting/Deposit Fee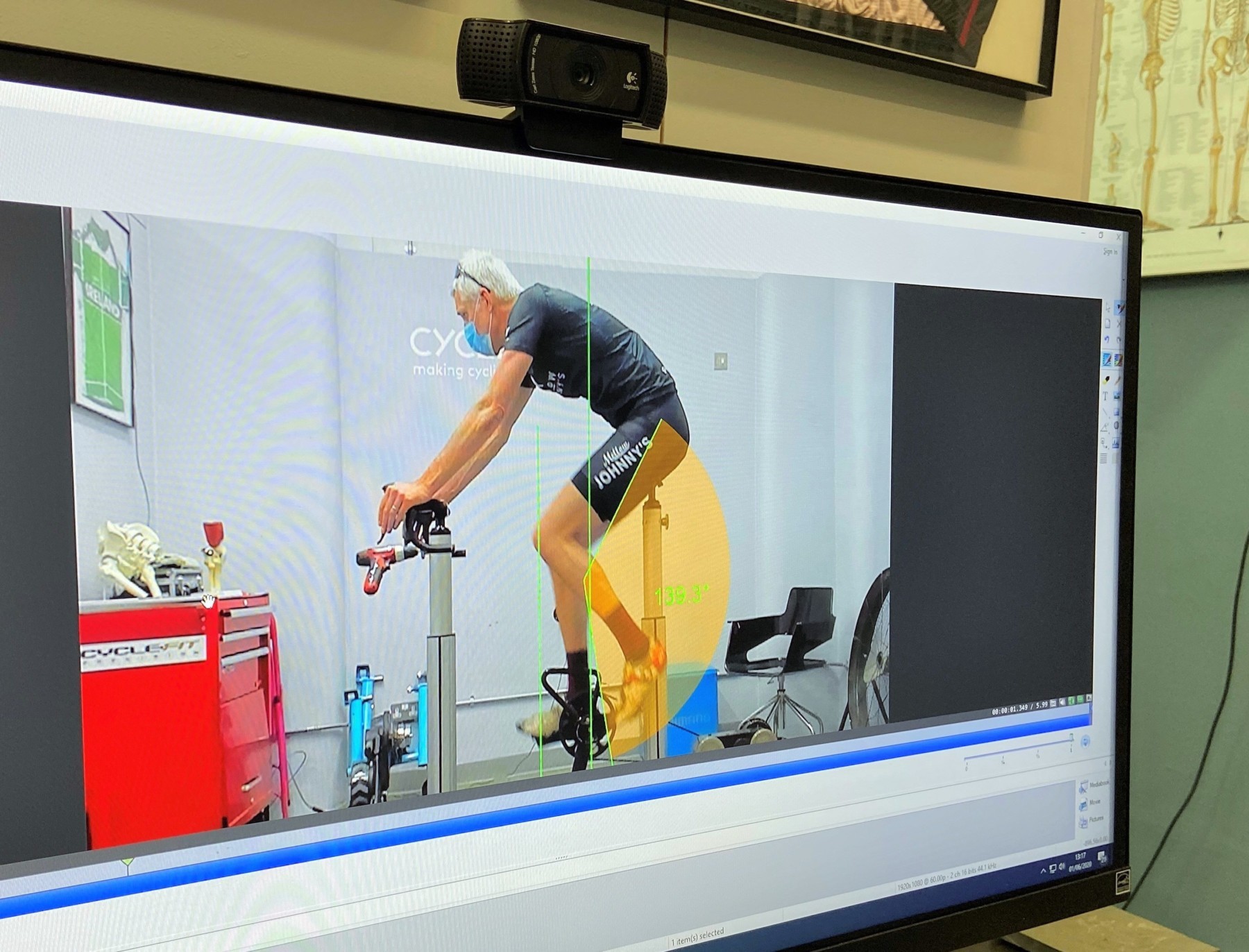 We will do everything we can to keep everyone safe and achieve your perfect bike fit.
The £295.00 Cyclefit Fee is credited on orders over £3,000.00. Please contact us for more details.