Our Cyclefit services
A professional bike fitting can help...
optimise your riding position
minimise the risk of injury
improve efficiency
smooth your pedal stroke
make your cycling more enjoyable
find a bike that best suits you
We have developed our bike fitting protocol over the last fifteen years working with Doctors, Professors, physios and all types of cyclists. We treat all our clients equally no matter what there ability.
"Couldn't recommend enough, since my fit I've been faster and more comfortable on my bike than I thought possible!"
Cyclefit with Saddle Pressure Mapping
The UK's most comprehensive and detailed bike fitting service for Road, MTB, Track, Cyclocross, Triathlon and Time Trial bikes. Suitable for cyclists of all levels, every rider can benefit from the knowledge of our highly trained and experienced bike fitters. Saddle pressure mapping is included in the Cyclefit to locate hotspots on the saddle and objectively assess adjustments to improve comfort and stability; it will also objectively assess any pelvic asymmetry and the possible bio-mechanical causes.
+ Cyclefit Add-ons
Sidas Custom Footbeds
Improve foot comfort, knee tracking and pedal stroke with custom footbeds for your cycling shoes.
Additional Cyclefit Position
For those who would like to determine an additional position for another cycling discipline during your Cyclefit appointment.
Bioracer Aero Virtual Wind Tunnel
Watts per CDA is the New Watts per KG! Optimise your road position in our virtual wind-tunnel.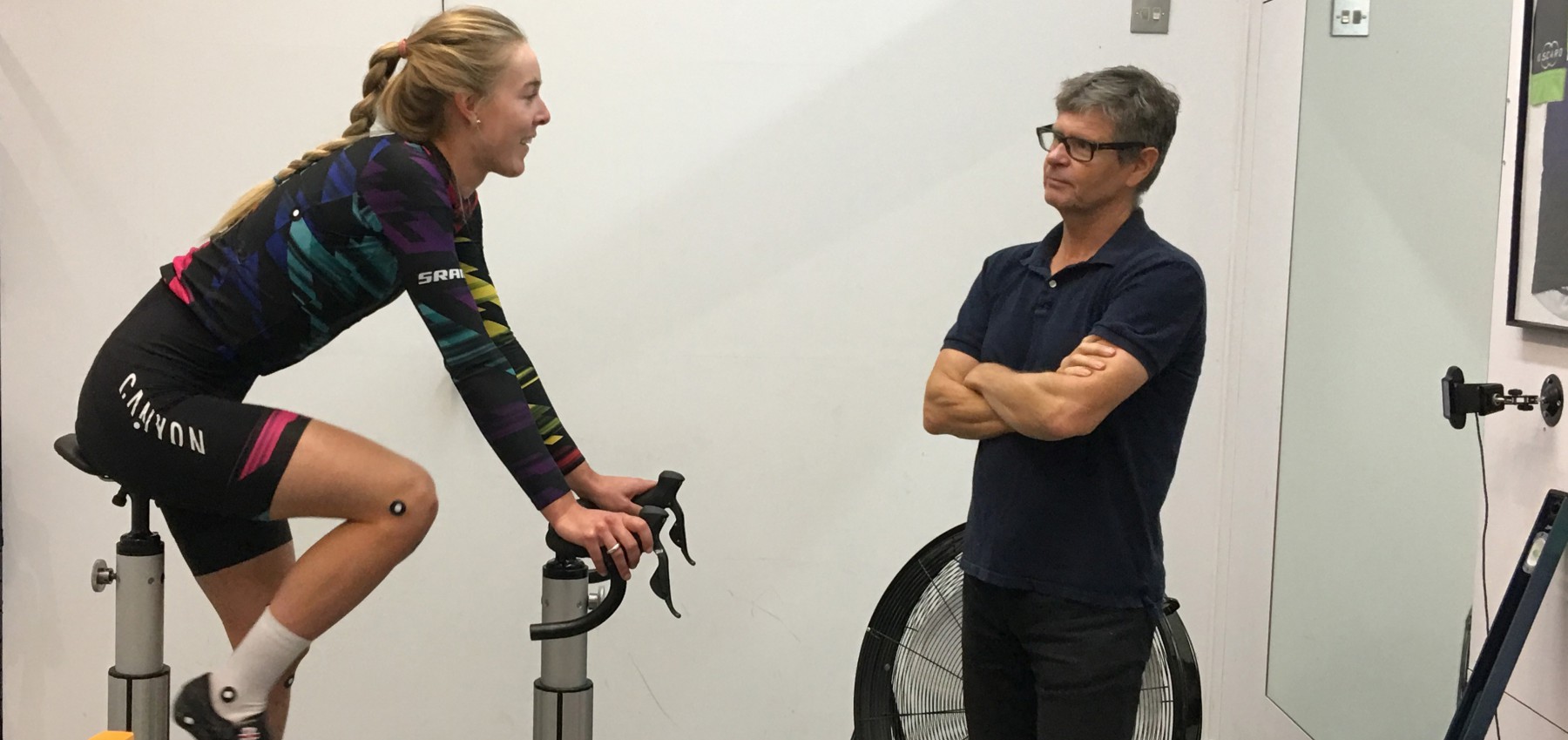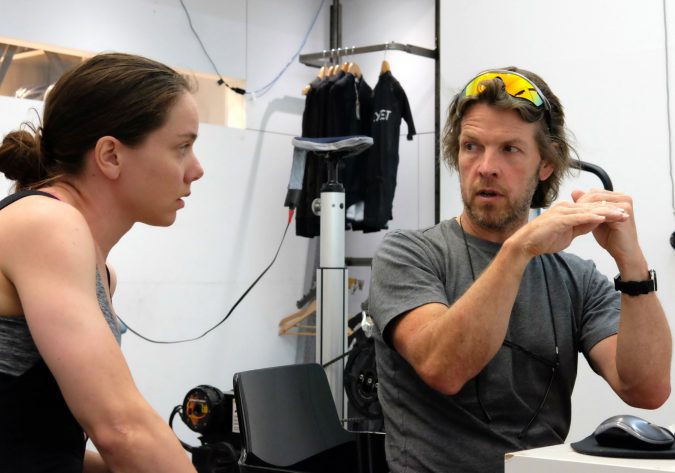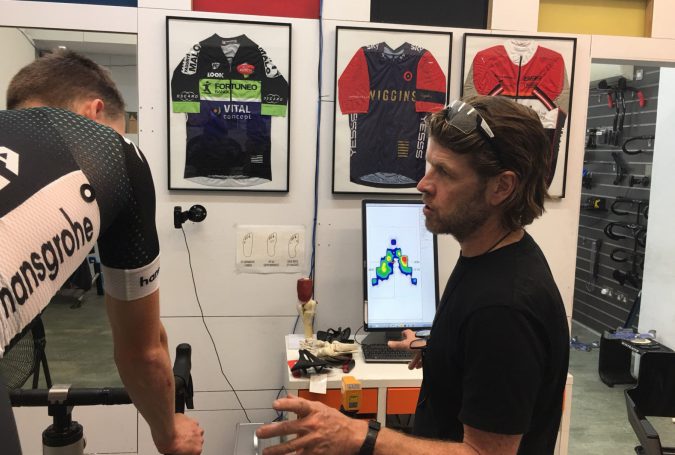 What to expect
Before your fit
You should wear your cycle clothing, preferably lycra so we can put markers on you and see your profile. Please bring your cycling shoes as well. You can use our changing facilities if you wish. You will spend most of the session on our Fit Bike; you are welcome to bring your own bike with you too as we can use this as a reference and adjust it after your Cyclefit.
During your fit
1.
The Interview
We aim to understand as much as possible about you, your life and your cycling and any injuries or discomfort. Knowing your future aspirations and current limitations will help us determine your bike position based on your body type and frequency/intensity/level of riding.
2.
Physical Evaluation
Body measurements, stability and flexibility assessments will help us build a picture of your individual bio-mechanics and physical conditioning, Particular attention is paid to understanding your feet as a correctly adjusted shoe/pedal interface can improve pedalling dynamics, performance and comfort.
3.
Injury/Pain Concerns
We will spend time exploring any past or current injury or discomfort history both on and off the bike. This helps us to understand what we may find during the physical evaluation or during the on-bike analysis.
4.
Position Analysis
You will be on the Fit Bike for up to an hour with a process of adjustments to saddle and handlebar position taking place in order to determine your optimal position.Your Cyclefit Technician will advise on posture and pedalling technique.
5.
Bike Set-up
At the end of your Cyclefit we will adjust your bike to reflect your new position and advise and/or fit any new components needed to achieve this. Your shoes and cleats will be adjusted ready to ride.
After your fit
You'll receive a full report at the end of your session, including our observations and recommendations, as well as all the measurements you need to set up any bike to your recommended optimal position.
All data and videos will be kept safe in our files.
We always say that bike fitting is a process and not an event and we recommend annual follow-up appointments to check if any changes are needed to your riding position should your body or aspirations change.