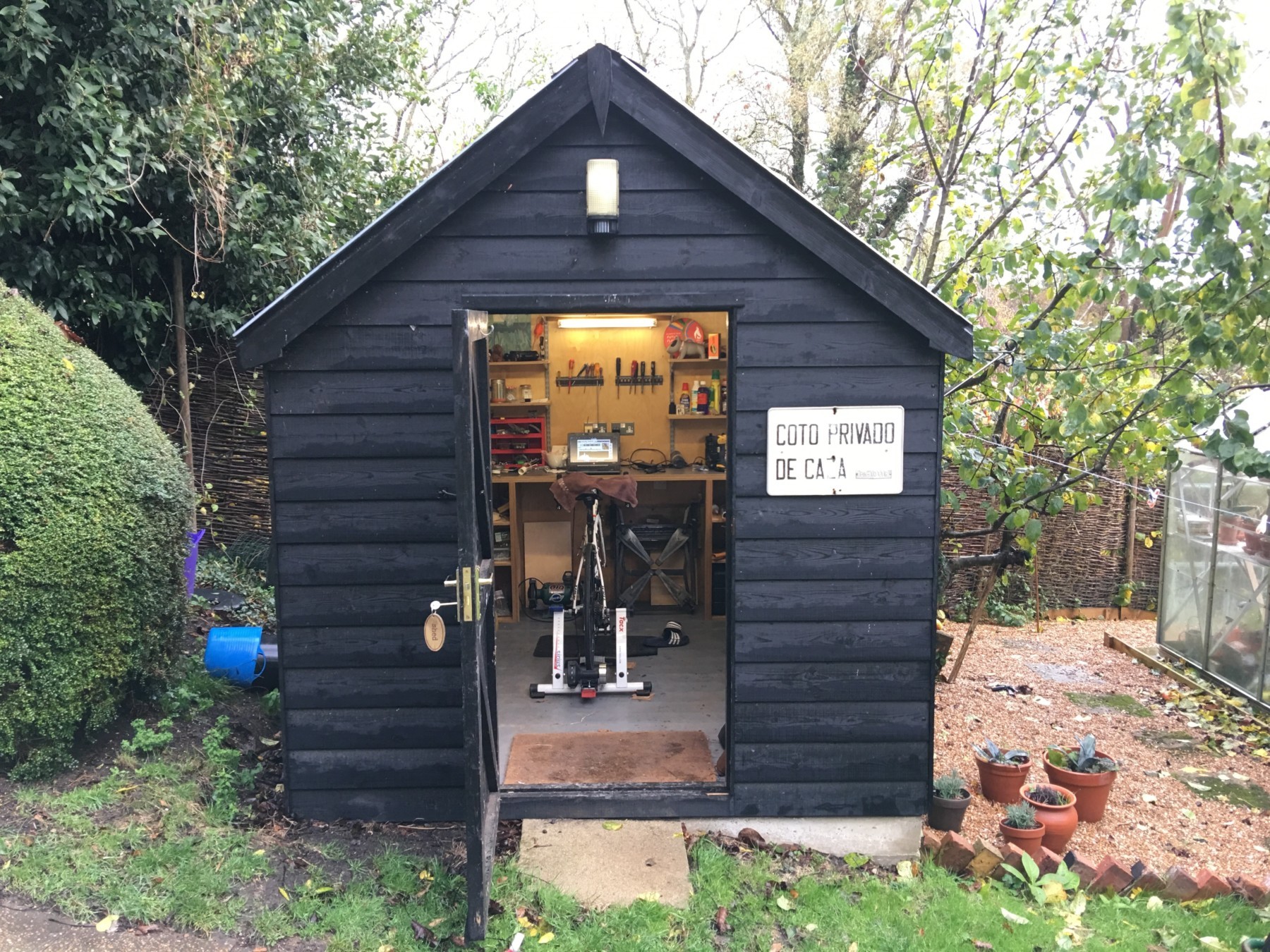 As it has been four months since the heady euphoria of my last blog post l'Etape du Tour I thought I should write a pre Christmas blog so you know that I am still alive, well breathing anyway, functioning on a level, but when re-reading the dirge below I bored myself so proceed if you wish.

My highlight this weekend was cleaning the cartridge in my dripping Franke mixer tap (a matter of male pride but it still cost be £79.00 for a socket set, I'm not sure how I've survived so long with out one though) a race on Zwift, topping up the bird feeders and not on my list were the 75 jobs on Mrs Wall's list and a family row. Just like any other weekend in fact.
I thought taps had washers in but nowadays they have ceramic cartridges, how about that?


After arriving back on the Monday I immediately went straight in to a cold/flu epidemic and didn't ride my bike again for two weeks.
Eventually, I managed to get back on it around the end of July and started to commute to work to get myself going again, on the 29th
July riding back through one of the heaviest thunderstorms I have experienced I managed to hit a submerged pot hole at 30 kph. Oh dear.
I had moved in to the middle of the camber to avoid such an incident, it was the heavy rain, the kind that washed the previous three months of riding out of your cycle helmet. Tasty.

I heard and felt a loud crack, my hands came off the handlebars, I looked down, not good I thought as my front wheel started to weave. I flipped over on to my left side for the second time this year, hit my knee then my hip and then aqua planed sideways down the road on my rucksack looking back at my bike somersaulting behind me.

Fortunately, there wasn't a Massey Ferguson following me as I stood up to do the apres-crash robot dance and effed and blinded my way up and down the grass verge. The Frankenbike survived and only needed the brake lever straightening, I climbed back on and soft pedalled the last two miles home in the rain.

And that was the last of my cycling until September, it took ages to sort out. I think it hurt more two weeks later than when I did it. Many thanks to Alex Fugallo and Alice the physio at Performance Pro who both threw me about and prescribed exercises to get me back on track.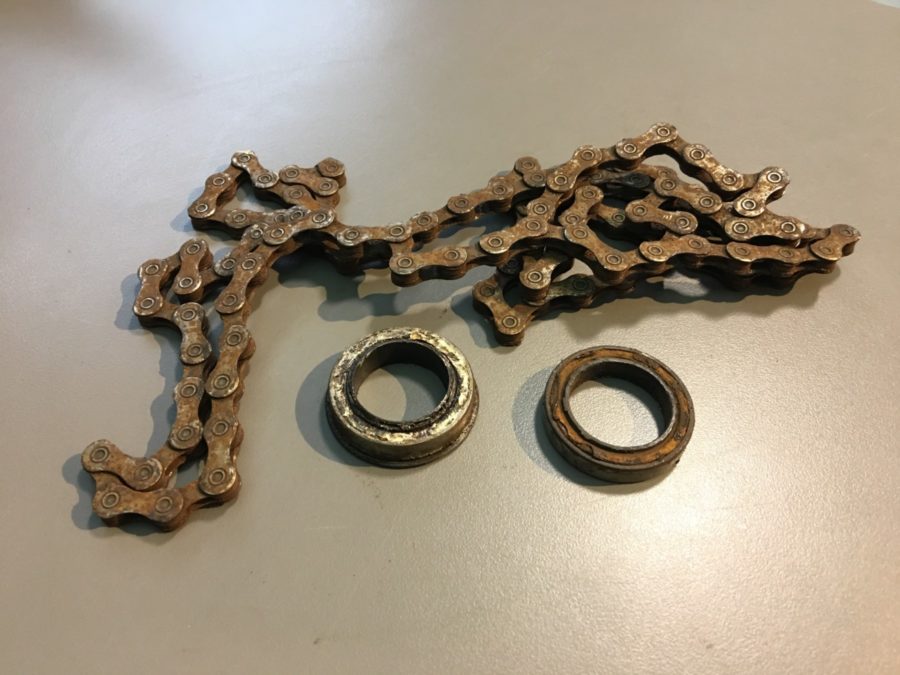 This is how I feel in the morning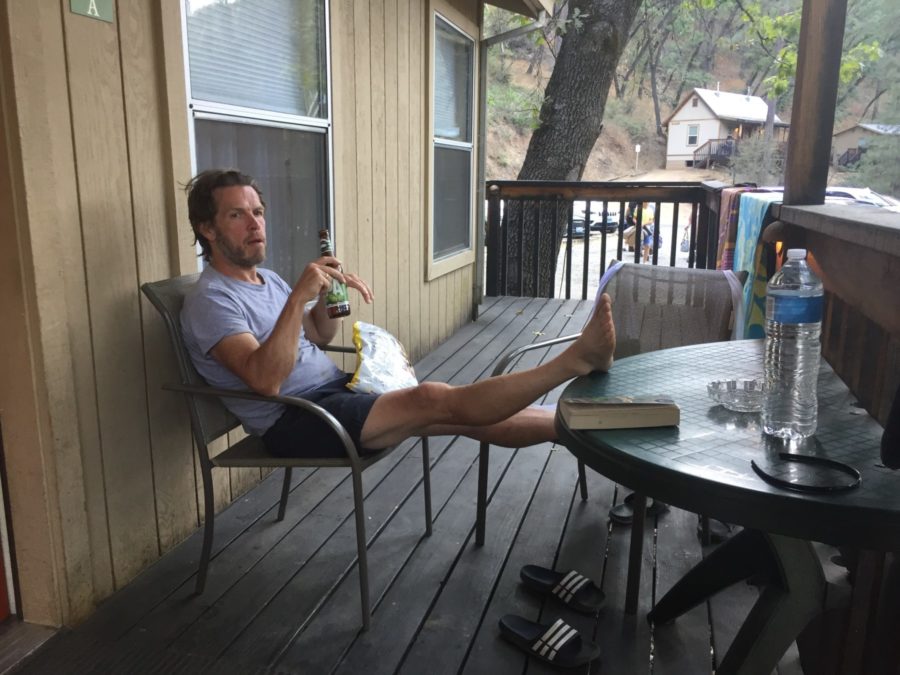 Since my return from the summer holidays I have managed to regain a reasonable amount of fitness thanks to early morning Zwift sessions a couple of times a week and continuing with the weight training and core exercises that I was doing with Tony last winter. As I fast approach fifty-five years old it is important to not leave it too long without exercise as the old body is drawn to the armchair of decay so quickly. Use it or lose it has never been so true.

Tony incidentally, has given up cycling, nothing to do I am sure with an old bloke whipping his perfectly formed forty something arse at the Etape; to compensate he is getting in a lot of shagging through online dating now which has perked him up; both of us are benefitting from the internet and thrashing about on a Sunday morning but I'll let you decide who the winner this time around.

My Exercise Routine
My current regime is a combination of cycling and off-the-bike exercises that seem to be working OK; I don't call it training any more, it is more about health than competition. I think I am getting fitter but Zwift always tells me that I never reach me 'Best Ever' wattage after every session which is depressing, I'm not going to say it will never happen again, I have a plan, but more about that in the New Year blog.

Two of my exercise sessions are recommendations from customers of a similar age to me and its not ballroom dancing or bowls.

Graeme, is getting back in to his riding after a twenty year hiatus (Cyclefit is doing its best to help him with some very nice bikes) and has shed many a kilo over the last year. Graeme has recommended the Bulgarian Squat, they are easy to do anywhere (Graeme uses a park bench when he is out walking the dog and wonders why passer by do not make eye contact with him) and are very effective for glute strengthening and stretching the hip flexors, you can see the exercises in this British Cycling video.



Alan, is a big fan of weight training to improve cycling performance and has recommended this session by Foundation Fitness, it's quite a toughy, and took me quite a few sessions to master and actually get all the way through it without collapsing. I believe it does make a difference.
If you do injure yourself blame Dr Goodman not me, I'm just the messenger.I also throw in a few core exercises and side planks and some weights as well if there is time.
On the bike


Three sessions a week and as time is limited most days these are on the indoor trainer in the shed for around an hour.

Tuesday
Vo-Twosday – 4 mins on and 2 mins off x 8

Thursday
Tempo ride with 30 second efforts with high cadence or a commute

Sunday
Zwift Race – usually around 40 minutes and I try and stay with the leaders for as long as possible to replicate the start of a mountain bike race. After about 5 minutes I find myself off the back of the A group and in front of the peloton and there I remain until the end with a couple of wastrel riders for company. It's a good hard effort and makes me work harder than in an interval session and takes me way over my limit, it also gets me to bed early on a Saturday night as the races start around 7:00am.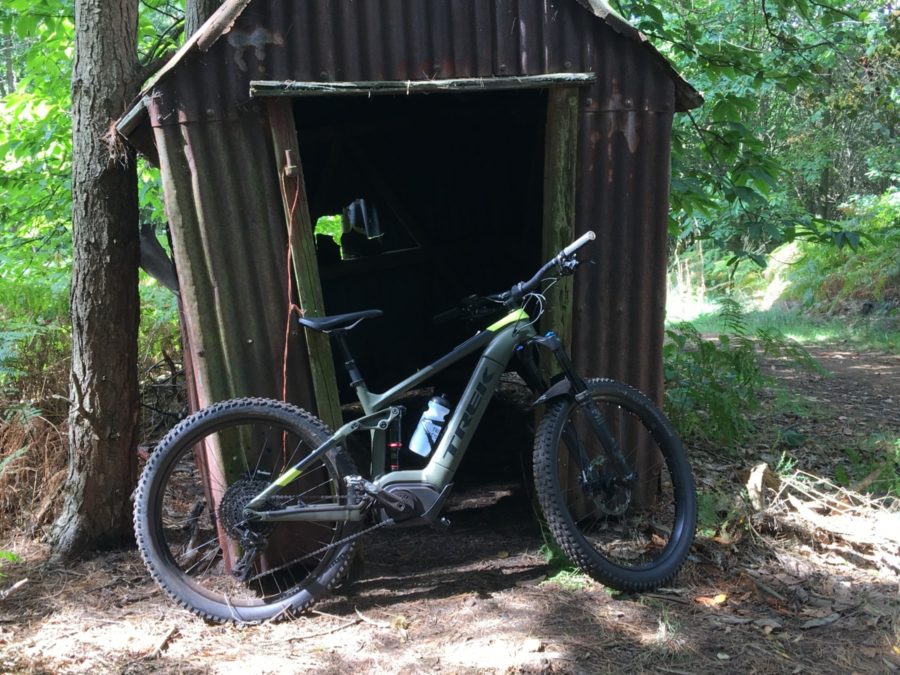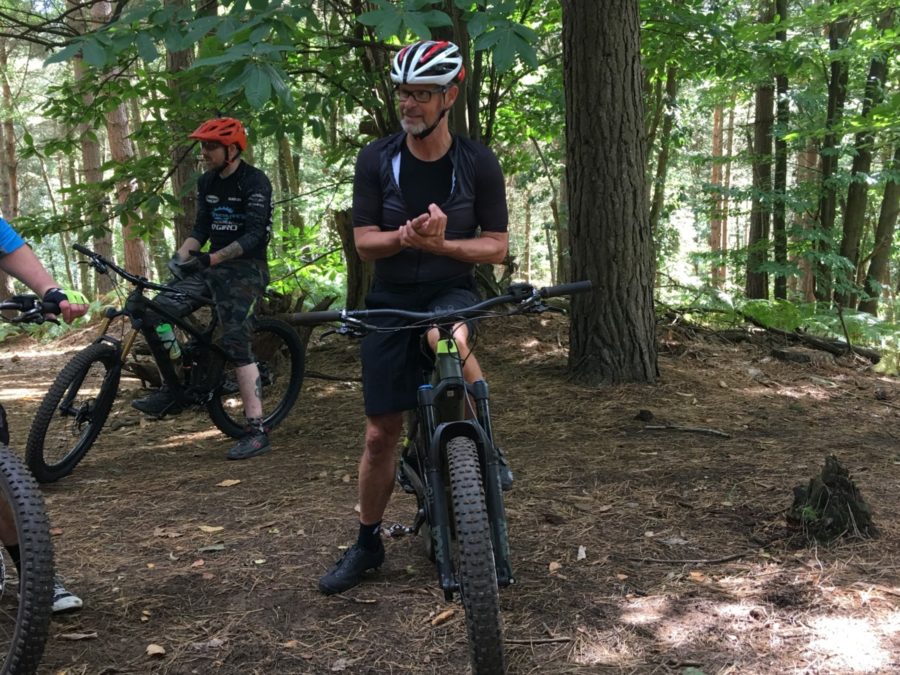 One bike, two big engines
Electric Riding
I just had a look back at the photos on my phone and in hindsight though I did have some fun on a bike recently and with Phil too, possibly the first ride with him since his back injury in six years. We tried out electric mountain bikes with Trek UK in Milton Keynes and a whole lot of fun. The downhill single track was fun as always but the ride back up was a breeze and off road the 15 mph limit of E-Bikes is more than enough as the trees whizzed by. I'm yet to be convinced about their use on the road though as most of us ride around at 17-18 mph we would be dragging a dead weight until we get to a climb.
We were riding the top of the range Trek Powerfly LT 9 Plus bikes with 27.5 plus tyres and 160mm/150mm travel. Heavy duty beasts for big off-road riding, I think my arms worked harder than my legs keeping the thing on track.
If you are thinking about which bike might suit you from trek's Powerfly range I would opt for thePowerfly FS 5FS 5 full suspension E-Bike it has an aluminium frame, 29" wheels and 130mm of travel and is available in a men's and women's option. RRP: £3,600.00.
What's on the menu?

I have entered the Etape in July and will also ride a few MTB events, hopefully some multi day races as well as there are quite a few available now and then back to Beastway to chase the leaders again. It should be a little easier this year as I think I have found some heavy 165mm SRAM cranks that will fit; they use the new 'DUB' bottom bracket standard that is installed in Trek's 2019 mountain bikes. You can find out about them here and also see some interesting facial hair. SRAM just needs now to make some XX Eagle cranks in a 165mm for the little people and all will be well in my world.
Happy Christmas