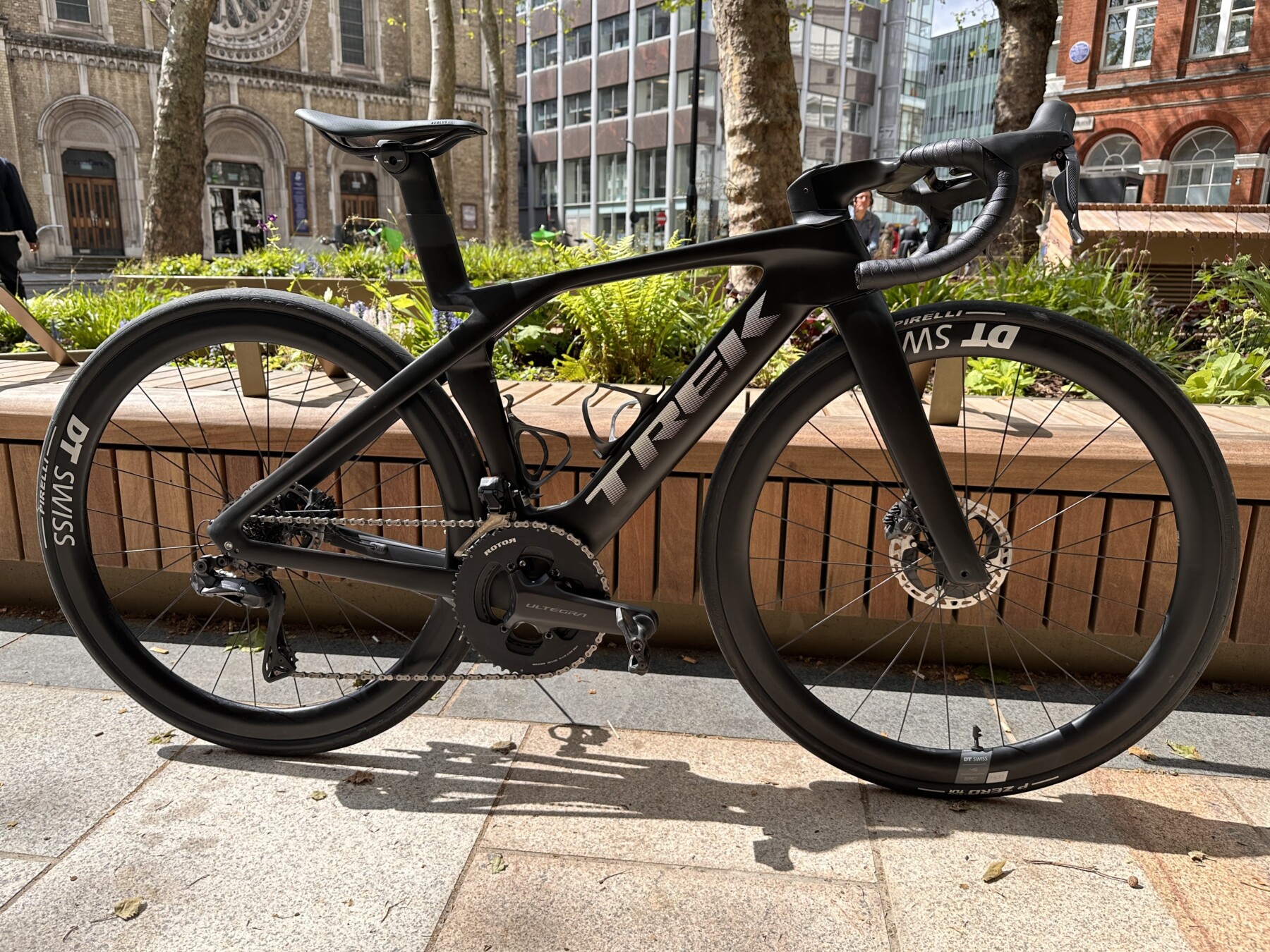 "It is very difficult to accomplish comfort and aero into the same road bike. That was the goal of Gen7 Madone."
Trek have created a rocket ship machine that is comfortable but is also aerodynamic and fast.

I have been very lucky to get my hands on this Madone SLR 7 for the majority of the 2023 race season. In this review I will break down what I like about this bike and what I feel can be worked on.

Main key points:
Comfort


Aerodynamics


Performance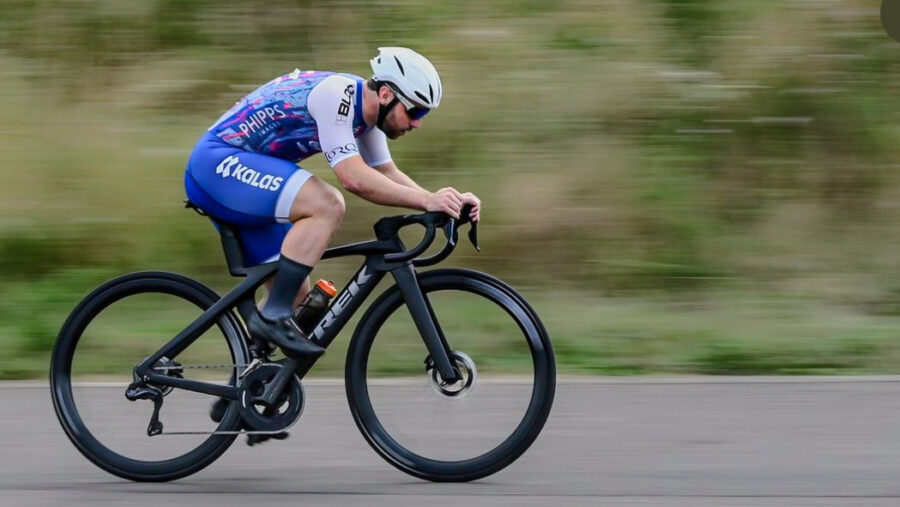 Hillingdon Cycle Circuit, E12 race 49.8km/h average speed. Photo by: Rob Sloane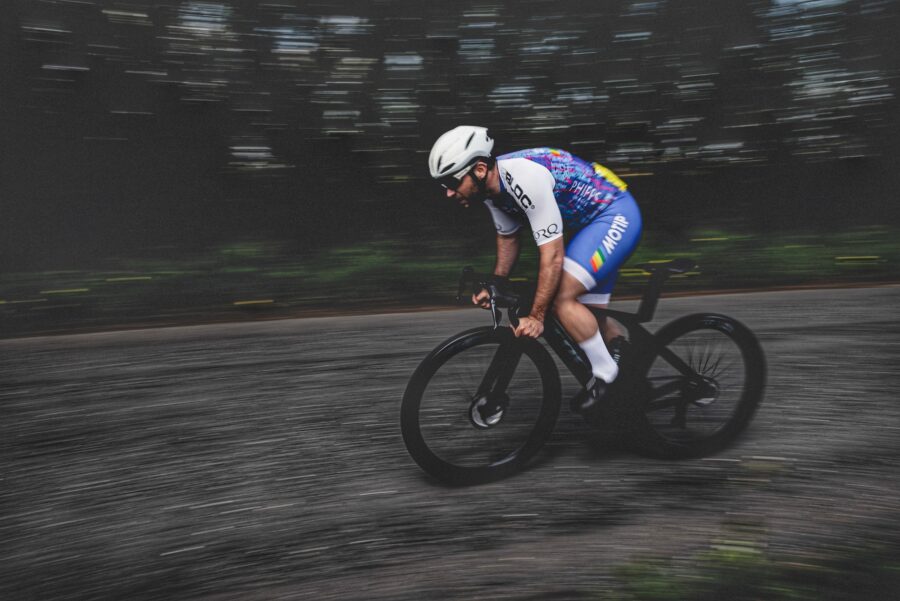 Comfort:

Trek have created the IsoFlow technology that gives you every day advantages in speed, handling and comfort.

The IsoFlow technology soaks up bumps on the road so you can ride for longer with less road vibration fatigue. UK roads are not smooth and sometimes it seems like you need gravel bike to ride down country lanes. The IsoFLow really gives the back end of the bike a smoothness like nothing else I have ridden, while still being a performance race bike.

The Fit, the Madone SLR uses Trek's H1.5 geometry (as seen on the latest Emonda SLR) – this is between the aggressive H1 and more relaxed H2 geometry. This geometry change has made it easier to fit riders to this performance bike. Without pushing the absolute limits of riders ranges of flexibility and mobility. At the end of the day we see what the pro riders use and we want to ride them too. The Madone SLR Gen 7 gives the everyday rider the capability to fit to and perform on the same bikes as Lidl-Trek Road bicycle racing team.There are eight frame sizes in total, from 47cm to 62cm, which gives a wide range of sizes.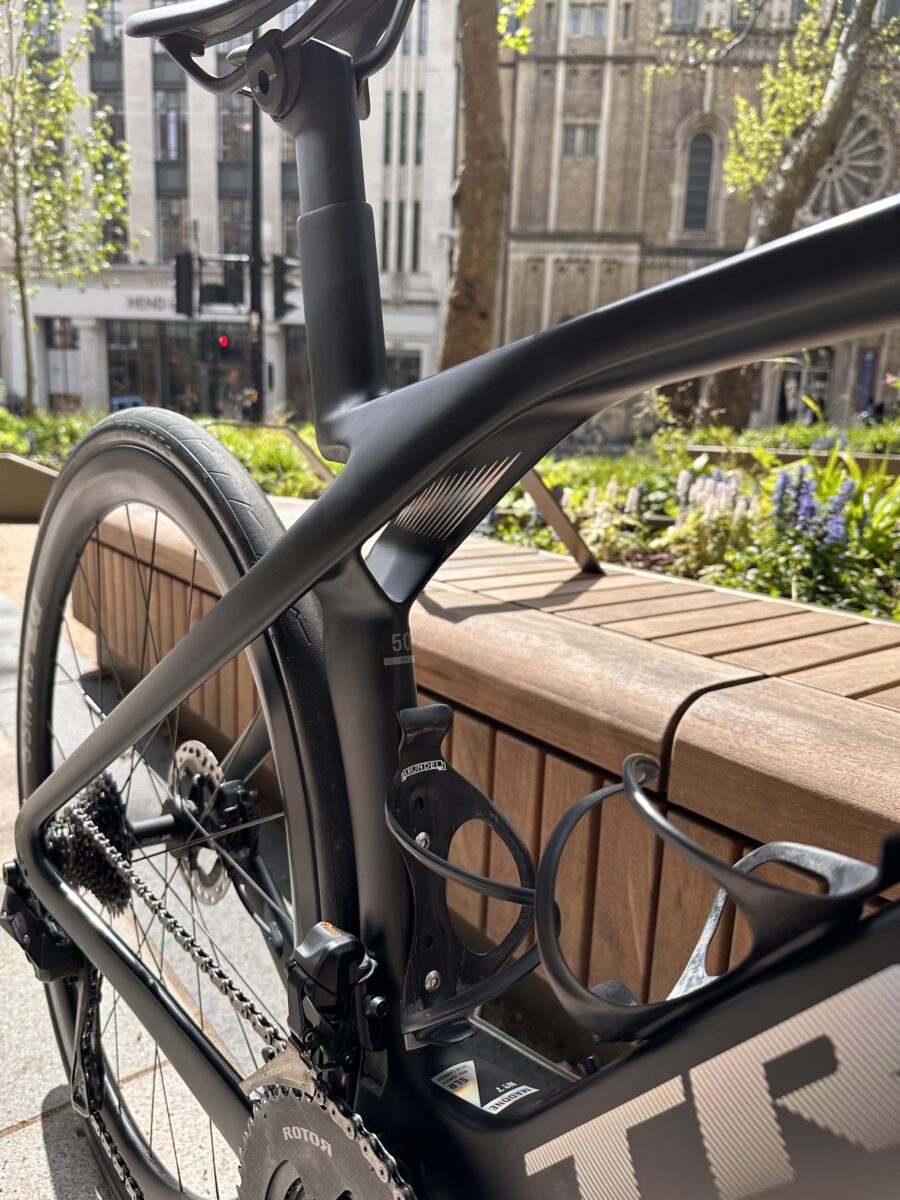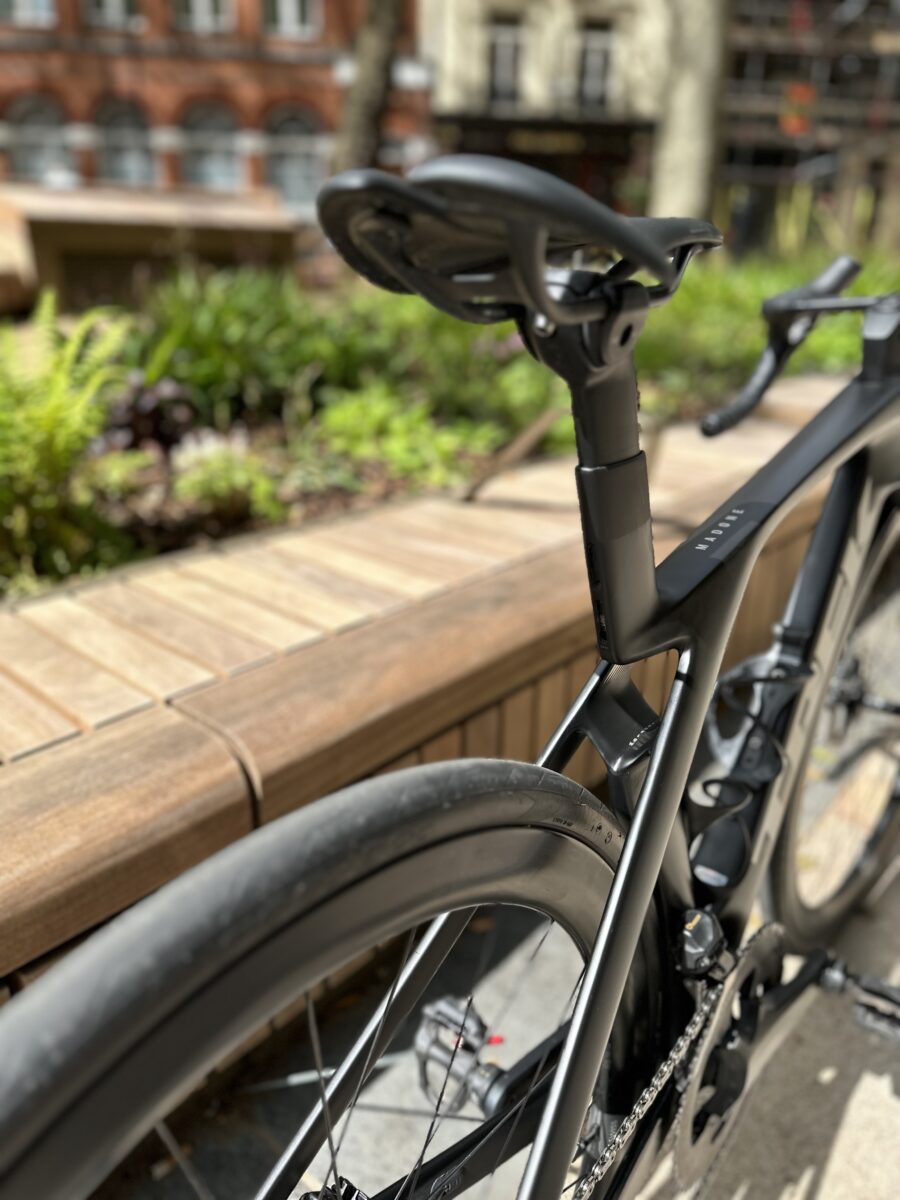 Handle bars are a cross between comfort and aerodynamics on the new Madone SLR Gen 7.

Trek says 150g and 9.3 watts of aero drag are saved by the updated frame tubes and IsoFlow, while the rest comes from weight savings at the cockpit and improvements to "rider positioning", as a result of the new handlebar geometry.

Flared bar claimed aero improvement is a narrowing of the handlebar by 3cm at the brake hoods position. Which Trek says helps put the rider in a more aerodynamic position on the bike. My integrated handlebar are 35cm wide measured centre to centre at the brake hoods position, and 38cm wide when measured centre to centre at the drops. As a result these new handle bars give a stable and aero hand position when sprinting. But accommodates a tucked bend arm position for an aero time trail road position.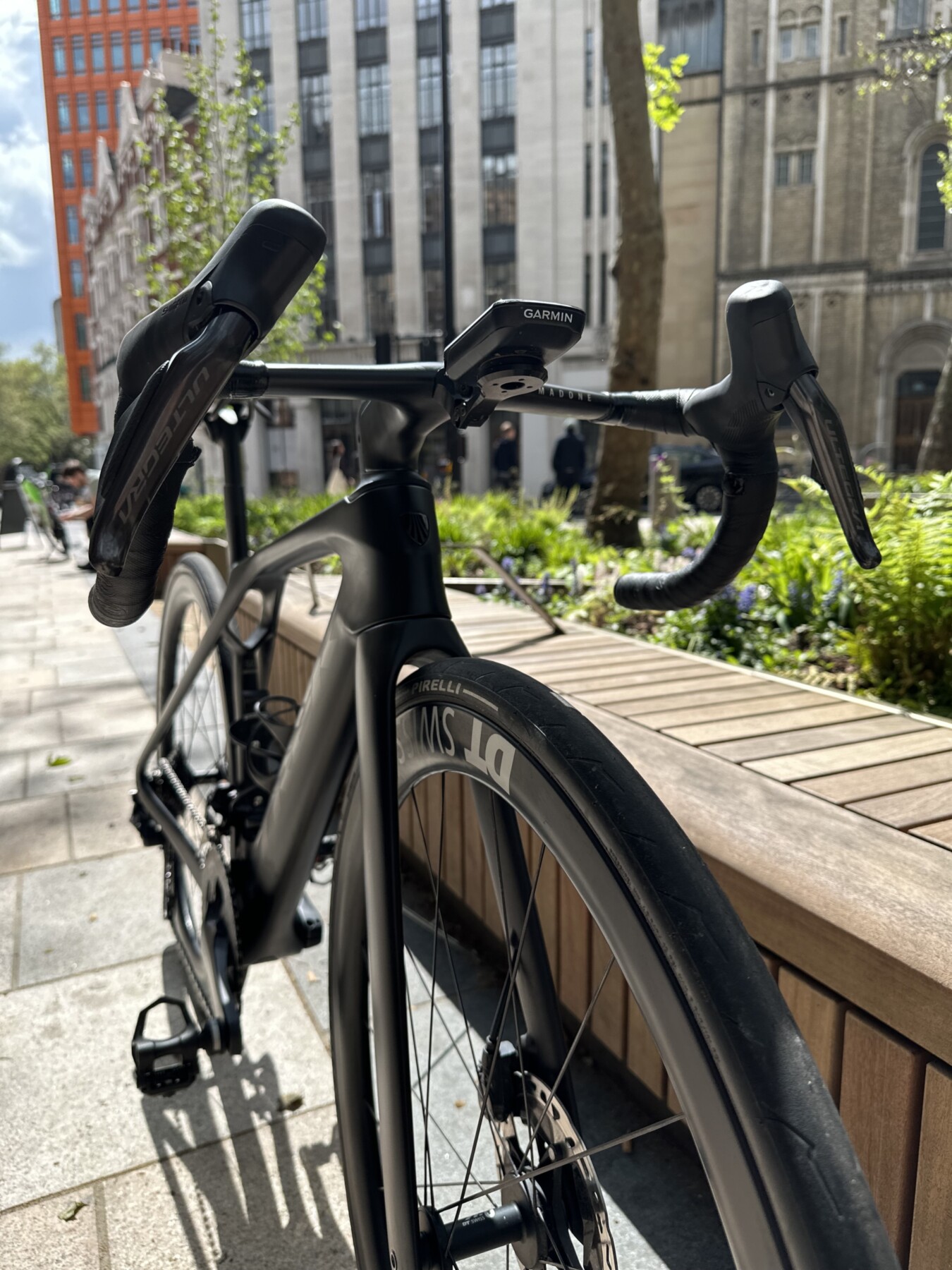 Aerodynamics:

Years of research and development informed every aerodynamic millimeter of the new Madone to create a frame, cockpit and rider position that's 19 watts faster than ever before.**Compared to previous generation at 45 km/h.

Every element of the new Madone SLR was expertly sculpted to create our most aerodynamic road race frame and cockpit ever, including a new generation of Kammtail tube shapes, an aero-optimised bar/stem design and all-new IsoFlow technology that smooths air as it moves over the bike and accelerates it through the frame for even more free speed.

The Union Cycliste Internationale (UCI) have over hauled their aero regulation for 2023. The new Trek Madone SLR Gen 7 is one of the first mainstream brands to adopt these regulations and push the new limits.

These are:

3:1 rule
Narrow 350mm handle bars
100mm of reach past the front wheel axle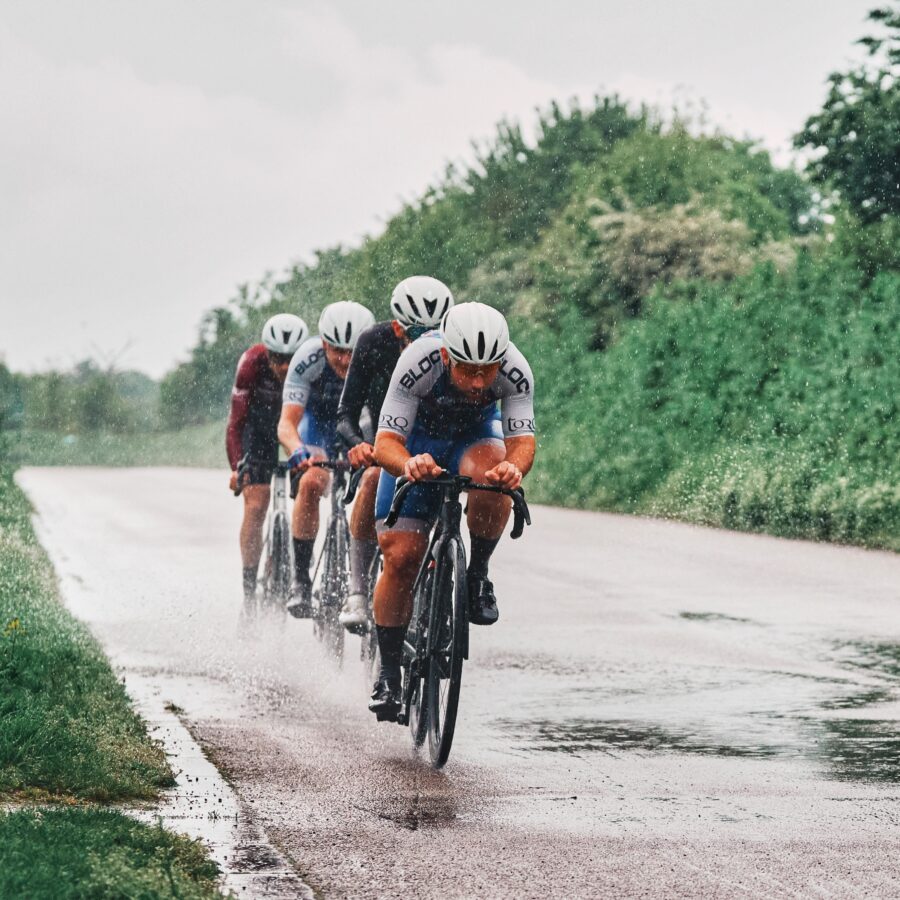 Hillingdon Cycle Circuit. Photo by: Ian Wrightson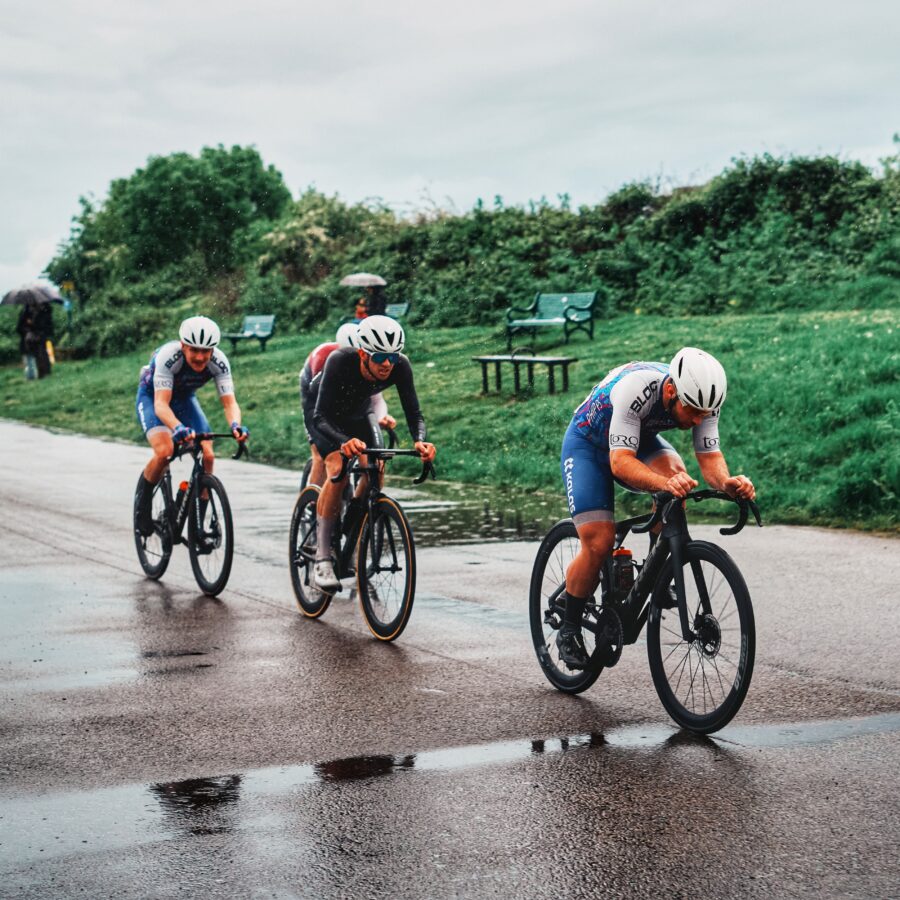 Hillingdon Cycle Circuit. Photo by: Ian Wrightson
Trek has brought the bike up to date and taken into account the latest aero trends. That's one of the reasons it earned a place in Bike Radar's 2023 Aero Road Bike of the Year category.
From full speed criterium races at 50km/h averages to National A road races, this bike has performed well in every category.

The mixture of having a road bike that can handle our rough UK country roads but then the next day be a speed machine is a diamond in the rough. I feel like Trek achieved their goal with the new Madone SLR Gen 7 to give riders the best of both worlds. From the countless riders commenting on the bike at Regents Park to strangers out in the Yorkshire Dales. The design is distinctive and known.

This is a bike for not just the full on races who wants every performance gain possible, but also a riders who wants to be future proofed and comfortable out on sportive.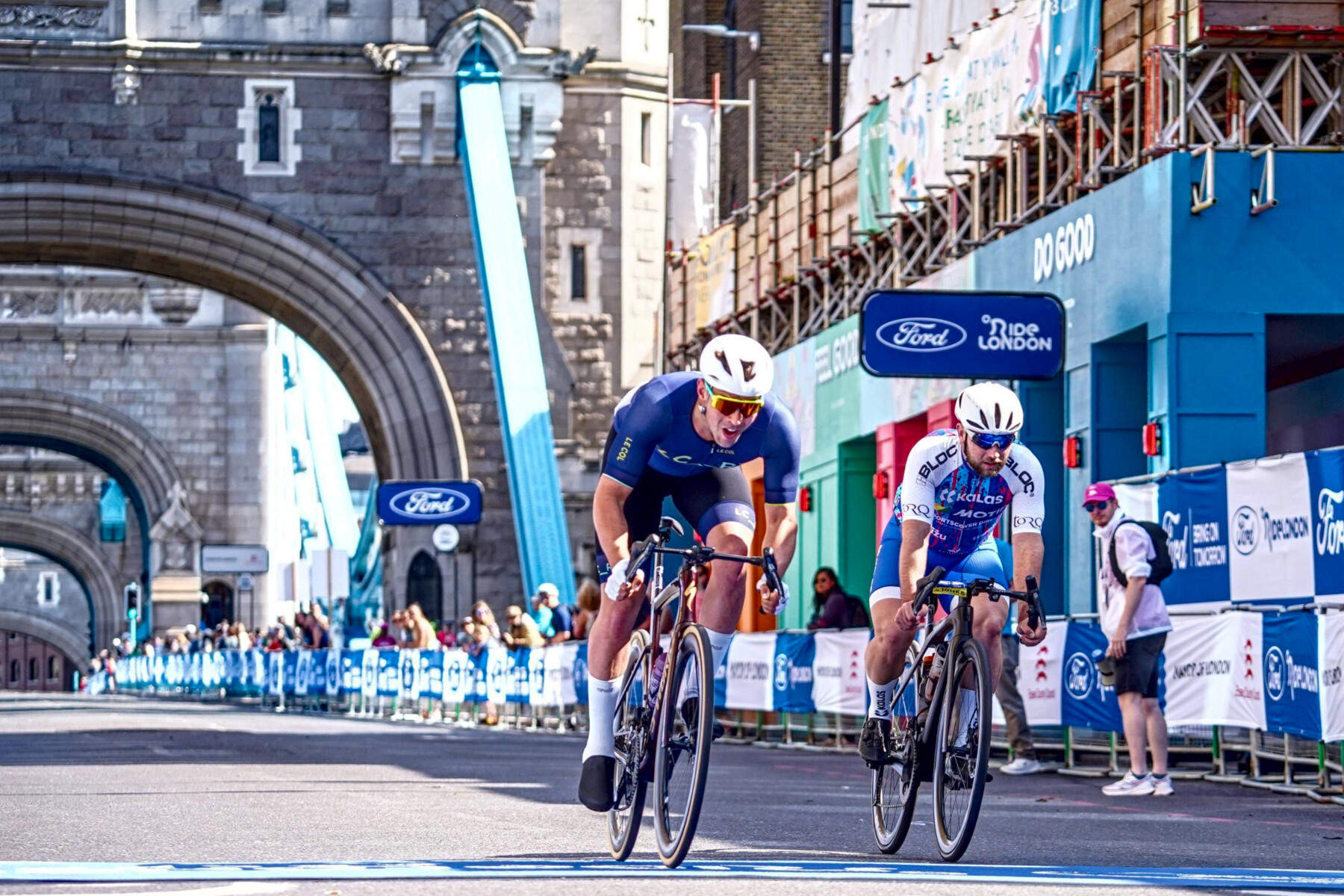 What I feel could be worked on:
Limited adjust-ability:

There are 11 different stem-length and handlebar-width combinations available. This might sound like a lot but it wont fit every riders needs. The longest stem length I could get on a 38cm wide bar was 100mm. Which I know as a bike fitter, there will be situations where some riders with narrow shoulders will need a longer stem.

Integrated handlebar:

There are a few great benefits for running an integrated handlebars. A lot of the aero and weight savings on this bike are due to the integrated handlebar. A lot of people's biggest issues with an integrated handle bar is trying to set up new cables through the bar. You need to make sure the length of the hydraulic hose are perfect and that if you want to lower your stem that there is enough slack in the hose. Other wise you have a big job on your hands re-cabling the bars and frame.

Price:

With such a high level bike that is adopting new technology. Of course the price tag will be high to match. The SLR model is using the 800 Series OCLV Carbon which is the lightest and stiffest carbon Trek use.

Just released is the SL7 GEN7 model which is using the 500 Series OCLV Carbon, which creates a more adorable price point for an everyday racer. The SL7 also runs a two piece handle bar and stem which gives us more adjustability to a riders position.