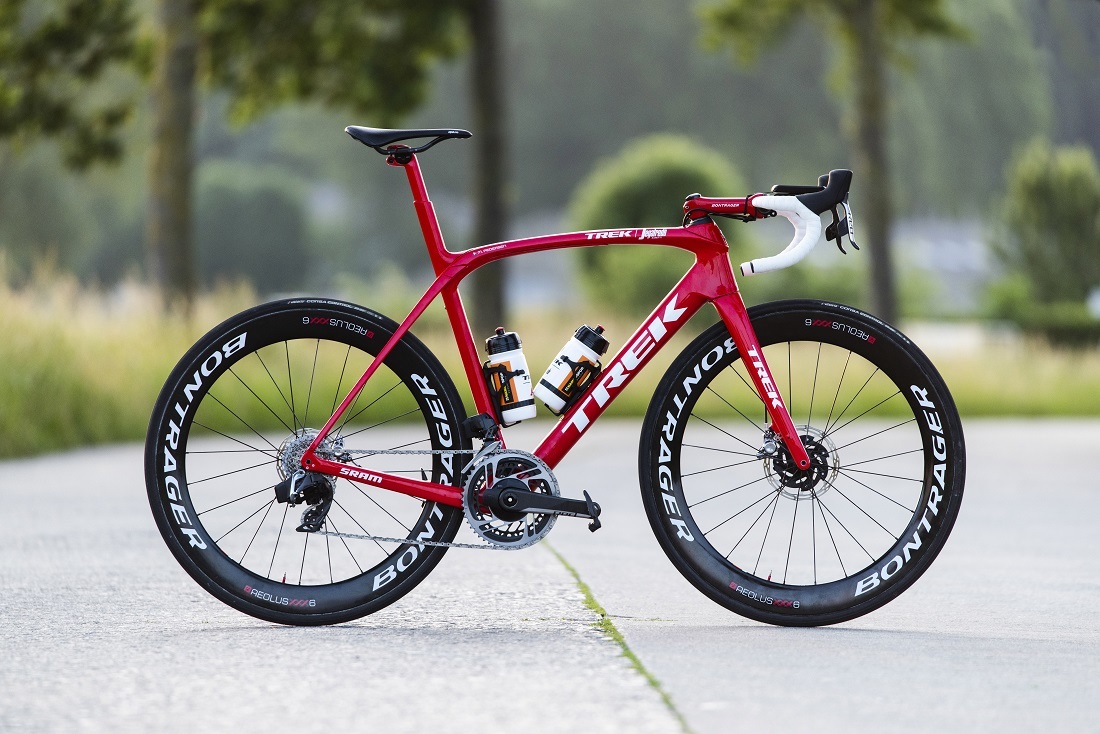 More Speed
The new trek Domane is faster than ever—and it backs that up with real speed and performance. Aerodynamic tube shapes and hidden cables mean that Domane is now one minute faster for every hour ridden compared to the previous version.

Years of research performed by Trek's bike and Wheelworks teams have shown that on harsher roads, bigger tires running lower pressures are faster. Domane's class-leading tire clearances and stock 32mm tyres running on wider rims make it faster when the road surface (or lack thereof) get rough.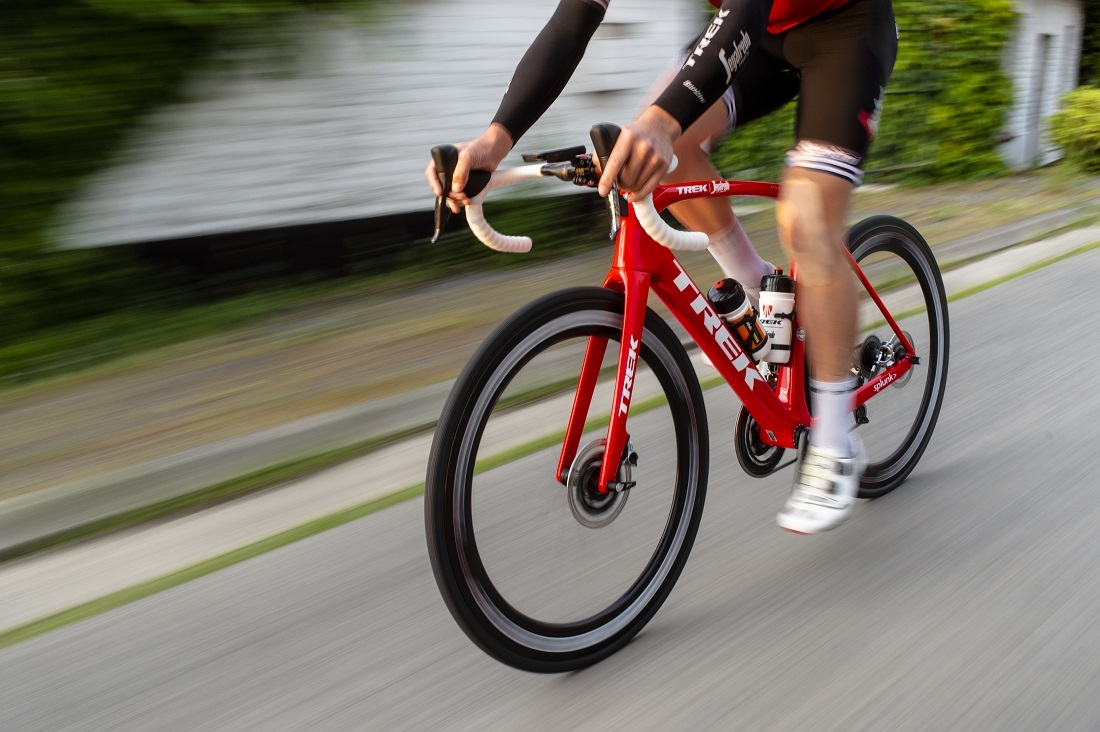 More Comfort
First pioneered on Domane mk I, IsoSpeed returns better than ever. Domane SLR and SL both feature front and rear IsoSpeed for the ultimate in vibration damping, smoothing even the roughest roads. Domane SLR borrows top tube adjustable IsoSpeed from Madone SLR to allow riders to find the perfect setting for their riding style. Additionally, Domane SLR's IsoSpeed is damped so the compliance is perfectly controlled.

Riders have always known that bigger tires are a great way to increase comfort and traction. Domane now can take up to a 38mm tire (with Trek's recommended 6mm clearance).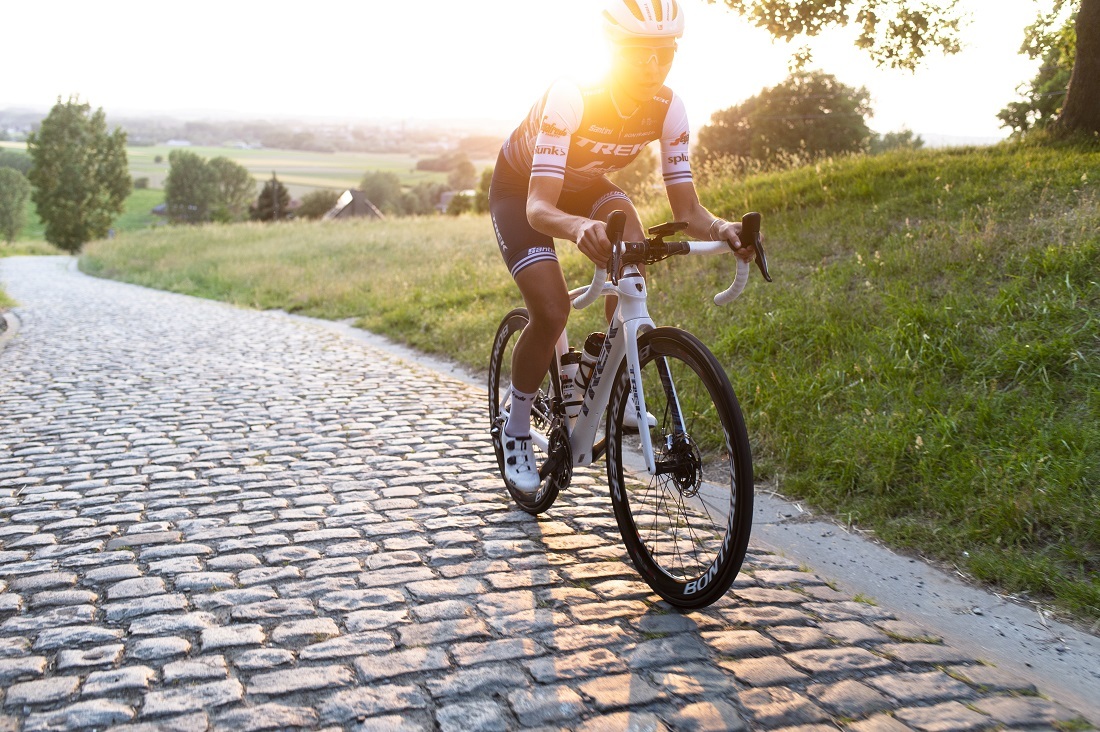 More Versatility
That extra tire clearance means Domane can take on more rides than ever before, and hidden fender mounts (clearance for 35c tires and fenders) let riders ride in wetter climates year-round.

When it comes to carrying a flat kit, saddle packs and jersey pockets can get the job done—but they don't always look and feel great. Domane now features a frame-integrated storage compartment that allows riders to neatly stow away tools and gear internally. The Bontrager Integrated Tool System (BITS) stores a tube, tire levers, CO2 and CO2 head in a neat roll inside the downtube. The bottle cage sits on an easy-open storage door and holds a BITS multi tool giving riders quick access for mechanical adjustments.
Moving the flat pack into the down tube keeps weight lower on the bike, and an integrated Flare taillight mount can be put in the optimal position to be seen by cars without needing any unsightly straps.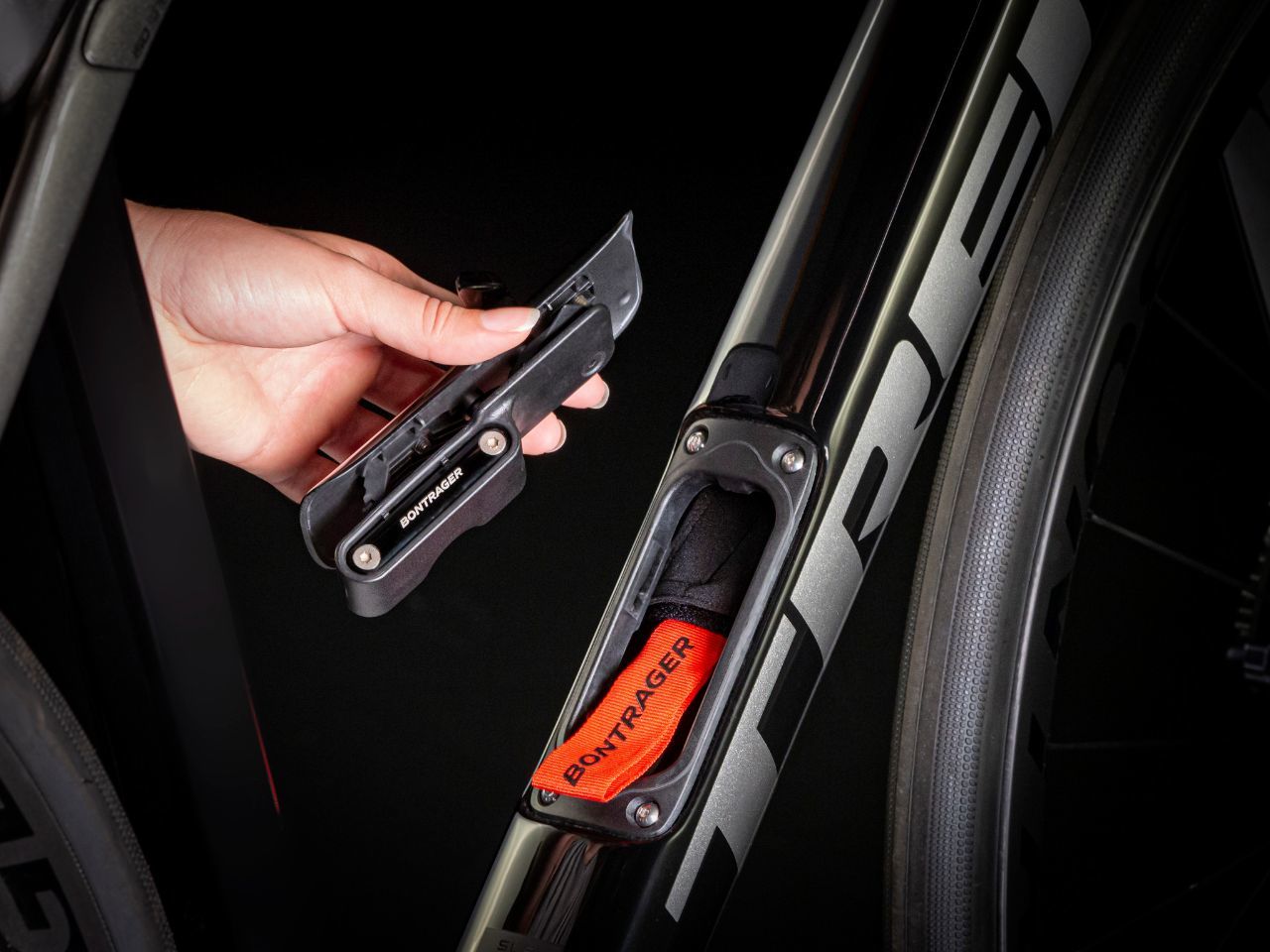 Bikes for Humans
We're now offering more sizes and more colourways on every 2020 Domane SLR and SL model. A smaller rider, no matter their gender, can now choose from every model we offer in these performance lines eliminating the need for a woman-specific offering. Every bike is a women's bike. And every bike is a men's bike.

Feedback from our Global Women's Advocates, retail partners, and Precision Fit data shows that rider proportions vary as much within a gender as they do between genders. Our new sizing platform brings the best bikes and the widest range of fit options together for every rider.

Trek's best-selling Domane SLR is the perfect bike for your endurance road rider who wants a fast, comfortable, and versatile bike. Order today!