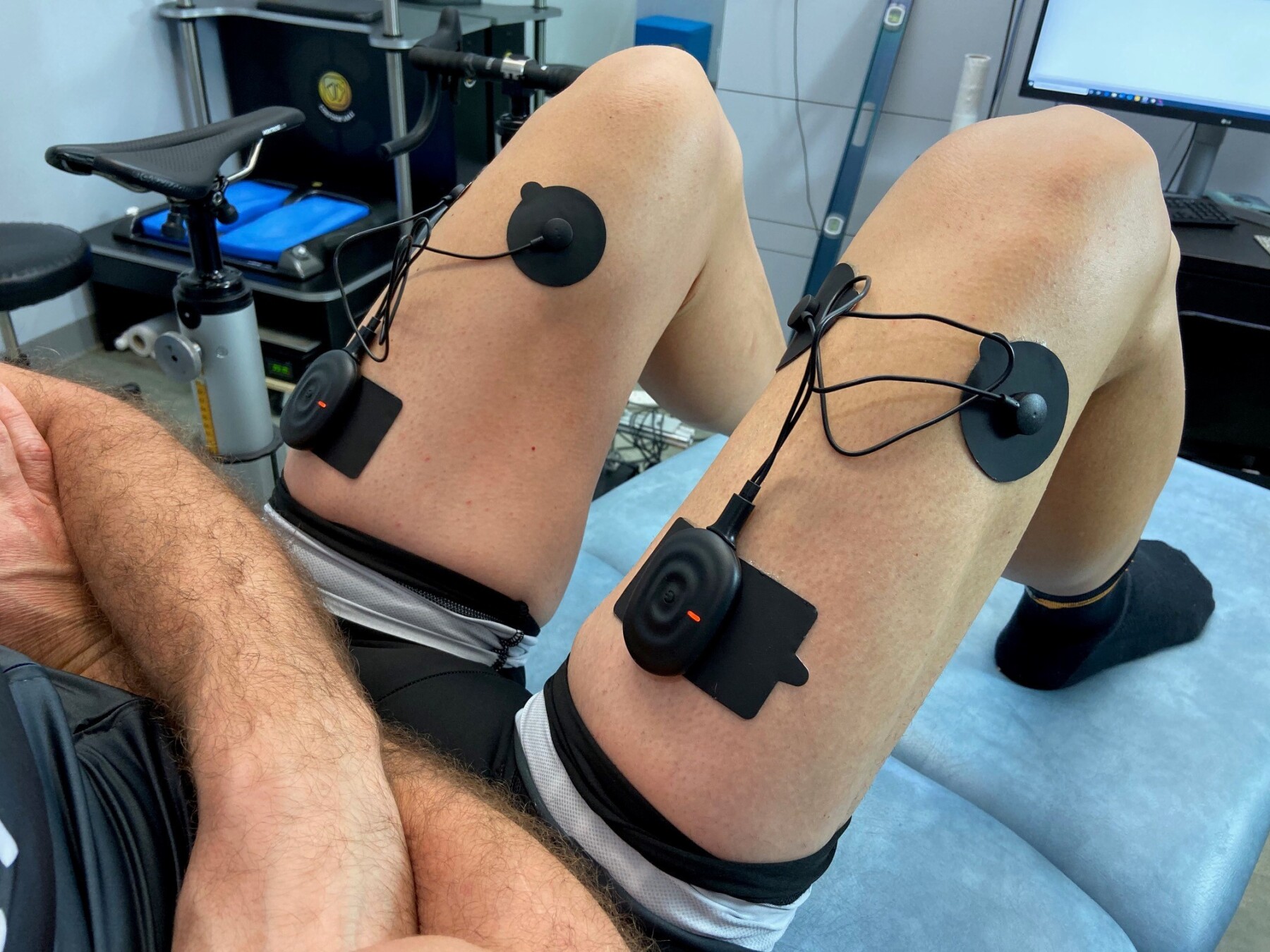 Strength training Powerdot style
Many of us struggle to fit riding in to our daily lives, the Powerdot EMS can be used after intense training sessions to aid recovery. Maximise your time on the bike and do your recovery at your convenience.
The Powerdot is small and portable and has a user friendly App that controls the Powerdot stimulators and monitors your well being.


EMS (Electro Muscular Stimulation) has been used for decades by the world's best athletes and physicians, but has typically been expensive and hard to access. With our mobile ecosystem we provide you access to 10+ preset stimulation programs with smart guides that show you how to use the product. Simply select from programs designed to promote recovery, increase muscle performance, or provide massaging relief from everyday stress.
Recover faster
Massage out knots
Avoid training fatigue
Relieve muscle & joint soreness
Increase muscle strength & endurance
Increase blood circulation
Warm up muscles to prevent injury

Clinically proven, pain-free, and FDA cleared - It's that simple.
Powerdot is available at our Covent Garden studio and through our online store
We have demo units for you to try, please call or email to make an appointment.