I would love to be able to say that I had bonded with our test 622 over thousands of miles in mixed terrain and various testing events. But that would be me 'mis-speaking' as MP's like to say or blatant lying as we know it. As it happened Jules had to be in Belgium to make a short film with Mr Cancellara so I went along as his plus-one to hold his coat and squeeze in a quick review of our Seven. In truth I am not back riding yet. I stopped the post-op rehab blogs a while ago as they were becoming a little repetitive for all concerned. But a quick snapshot six-months out of surgery - progress is very slow and I am nowhere near even pre-surgery levels of function or pain. A total bore and hence my silence.
VIP Restricted Area (thank goodness)
But I can't resist prematurely wrapping lycra around atrophied limbs to accompany Jules on a Tour of Flanders recce route in cool spring sunshine around Oudenarde.
"We are at risk of becoming a generation weaned on comic-book oversized carbon monocoques in the unquestioned arms race that worships the twinned gods of weight and stiffness."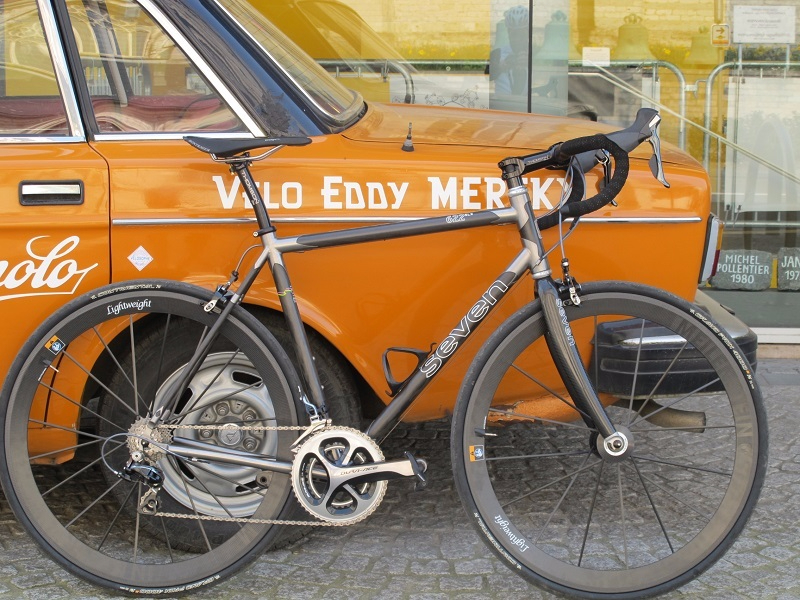 We parked on the bridge and trickled out of town with wind on our backs and the sun on our faces. Riding something like this re-connects me to what is different about superbikes to the lumpen proletariat of what is generally available on the market. Set your expectation to low and limit your bike purchase to criteria ticking and you inevitably end up defaulting to a Boardyon or Canman or Hocus Focus or sumsuch. But if you set your stall on the rarefied sensations that are available on the upper slopes of rare materials and artisan building then a different world of riding pleasure is yours. I muse this out load to Jules as 25mm Conti hums over Belgian pavement passing through three parts carbon and one part titanium before delicately transmitting to my fragile contact points. Oh my but every sound and muted vibration screams exclusive, restricted, VIP-only quality, and I am not ashamed to admit it very very bloody expensive!
Generation Carbon and False Gods
We are at risk of becoming a generation weaned on comic-book oversized carbon monocoques in the unquestioned arms race that worships the twinned gods of weight and stiffness. But are they false gods in the sense that so many other potentially virtuous characteristics are sacrificed on their altar? * Strength * Comfort * Handling precision * Feel * Longevity * Beauty
To mention a few that come to mind.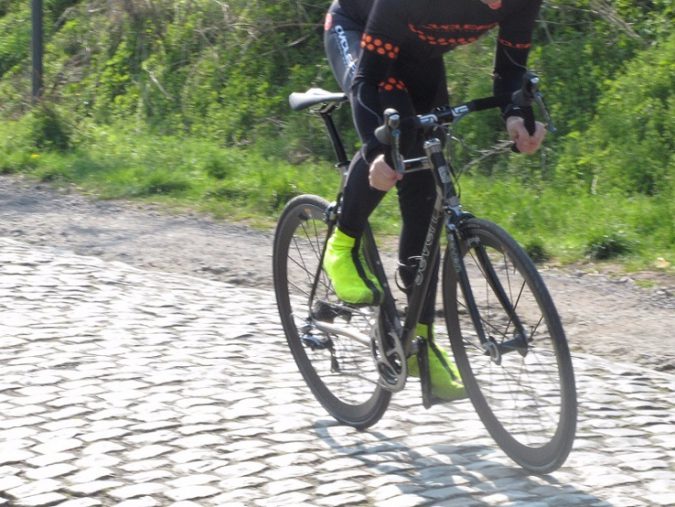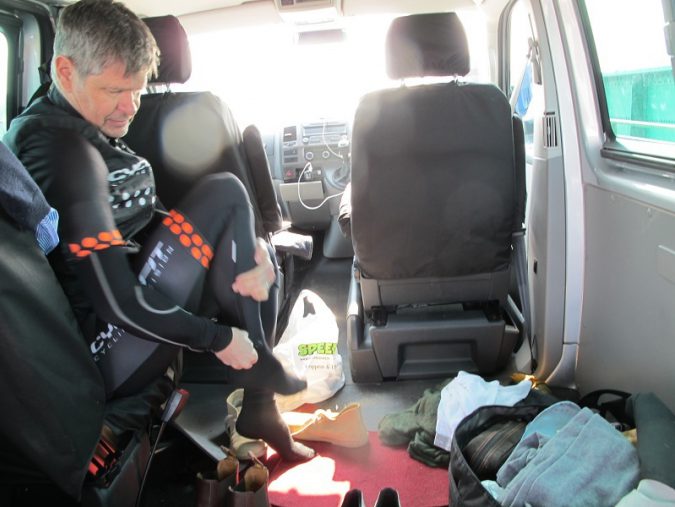 How It Looks Is How It rides
Look closely at the dropouts or welds, or brake-bridge. Rob Vandermark has made Seven his life's work and project. It is his entry into The Great Ledger. This is not a product or model or something stamped out of a mould in China. It is a mission that he judges himself upon every day. And the custom 622SLX is the best that Seven can produce. The whole bike with Dura Ace 11 (mechanical) and LW Meilenstein wheels weighs a shade under 6kg
Suffer? Art? Why Would You?
The 622 bike as tested with is a shade over 6kg or a pound-an-a-half under UCI! The frame itself is Parlee Z1 territory at 1150 grams (we weighed both). You really don't have to suffer for your art here. The triple-butted titanium tubes are laser cut and bonded to filament wound carbon tubing. This is ferociously strong and not vulnerable in the same way that the super-light carbon frames are. Seven themselves point out that they the carbon tubes behave more like metal than carbon and that the epoxy bonding process has the strength and integrity of a 6-4 Ti weld bead. Hence they are happy to use the carbon tubes in both the Mudhoney Pro and Evergreen frames which are respectively designed for off-road or gravel use.

The ride is flawless and so it should be. Taut, responsive, nuanced and brimming with undertones of distinction. The component selection and build by Barna at Cyclefit is supreme. I love the little touches like 25mm GP4000's to smooth and flatter the ride.
If I have a criticism it is the wheel choice. I have long thought that Lightweights are one of the very few wheel choices that offer a true paradigm shift in terms of performance. My own experience is a that a set of LW's is worth a gear higher for the same effort on a long climb. Just think on that? But for cobbles around Oudenarde Meilenstein's are simply the wrong choice. Great between cobbled sections but way to reactionary on the stones offering little feedback and a heck of a lot of shock transmission. You would be a fool to buy these for north of 3k and embark upon a classics campaign. a set of 32 hole handbuilts (by Barna of course) would have been a fraction of the price and much more rewarding.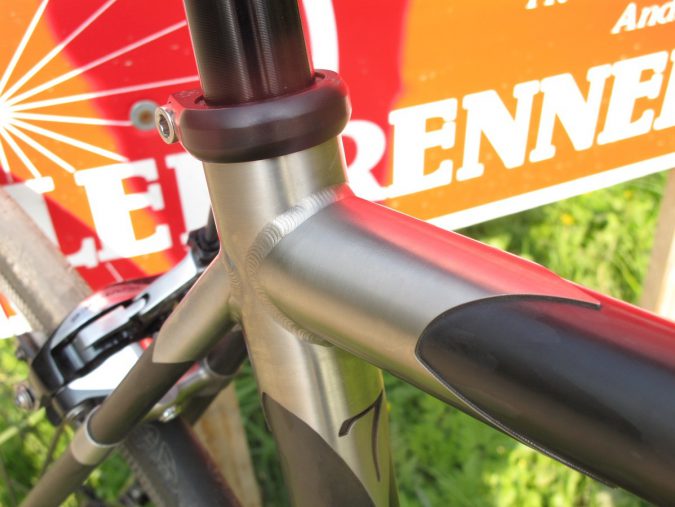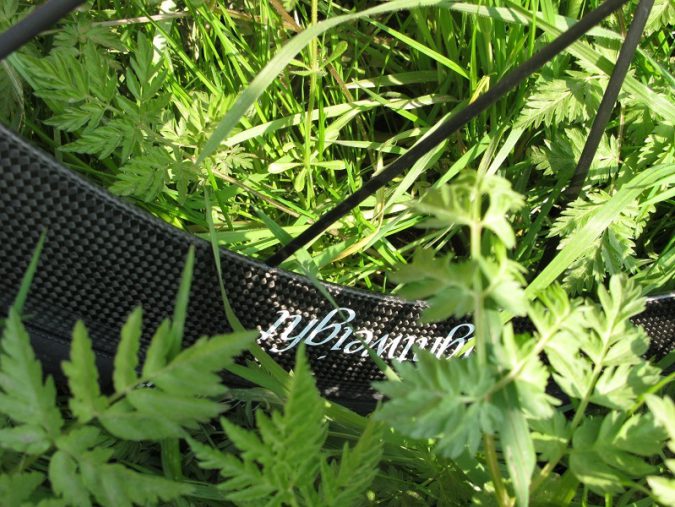 In Summary
Seven's 622SLX combines the perfect blend of art-house engineering with an architectural spin on beauty through materiality. The elephant in the room is Serotta's now demised Ottrott. Is this the bike Ben would have innovated if he had the chance? In fact they feel very different. The 622 is way more aggressive than the Ottrott, which felt softer and more forgiving with its active ST rear-end. The 622 is also over a pound lighter and that has a significant and favourable effect on the ride dynamics.
Both however share the fundamental philosophy that having two exotic materials resonating at different frequencies results in a ride that is quixotically satisfying in a way that nothing else can match. And having visited the factory in Boston for myself and witnessed how much time and effort goes into each frame I think that a price of £4800 for a full custom frame is alarmingly good value, especially when you think that many of the big manufacturers are hardly shy of these price points on their top end frames that are made in the Far-East for a fraction of the cost. Polemic over.