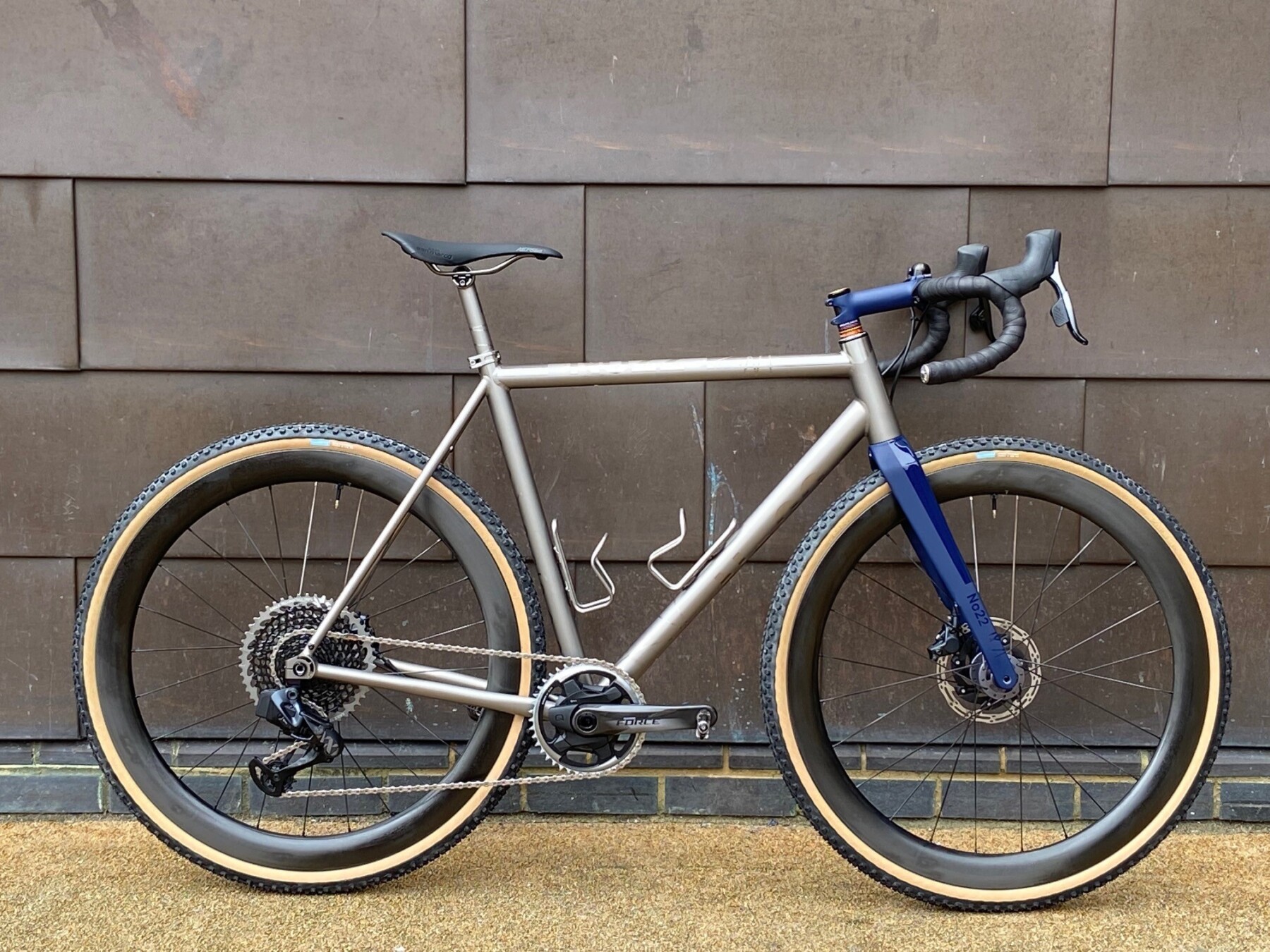 No 22 Drifter X (coupler frame) with Force AXS mullet groupset
Santa has arrived early at Cyclefit Towers, we have a limited number of SRAM AXS Mullet build kits available for our custom build gravel bikes.
The cockpit kits and wheels are all in stock:
Open Cycles U.P. , U.P.P.E.R. and WI.DE good availability in nearly all sizes by early December
Seven Cycles Evergreen - lead times 12 weeks
No 22 - Drifter and Drifter X - 22 weeks
Passoni Cicloprato - 16 weeks
Please call (020 7430 0083) to arrange an appointment or discuss build options.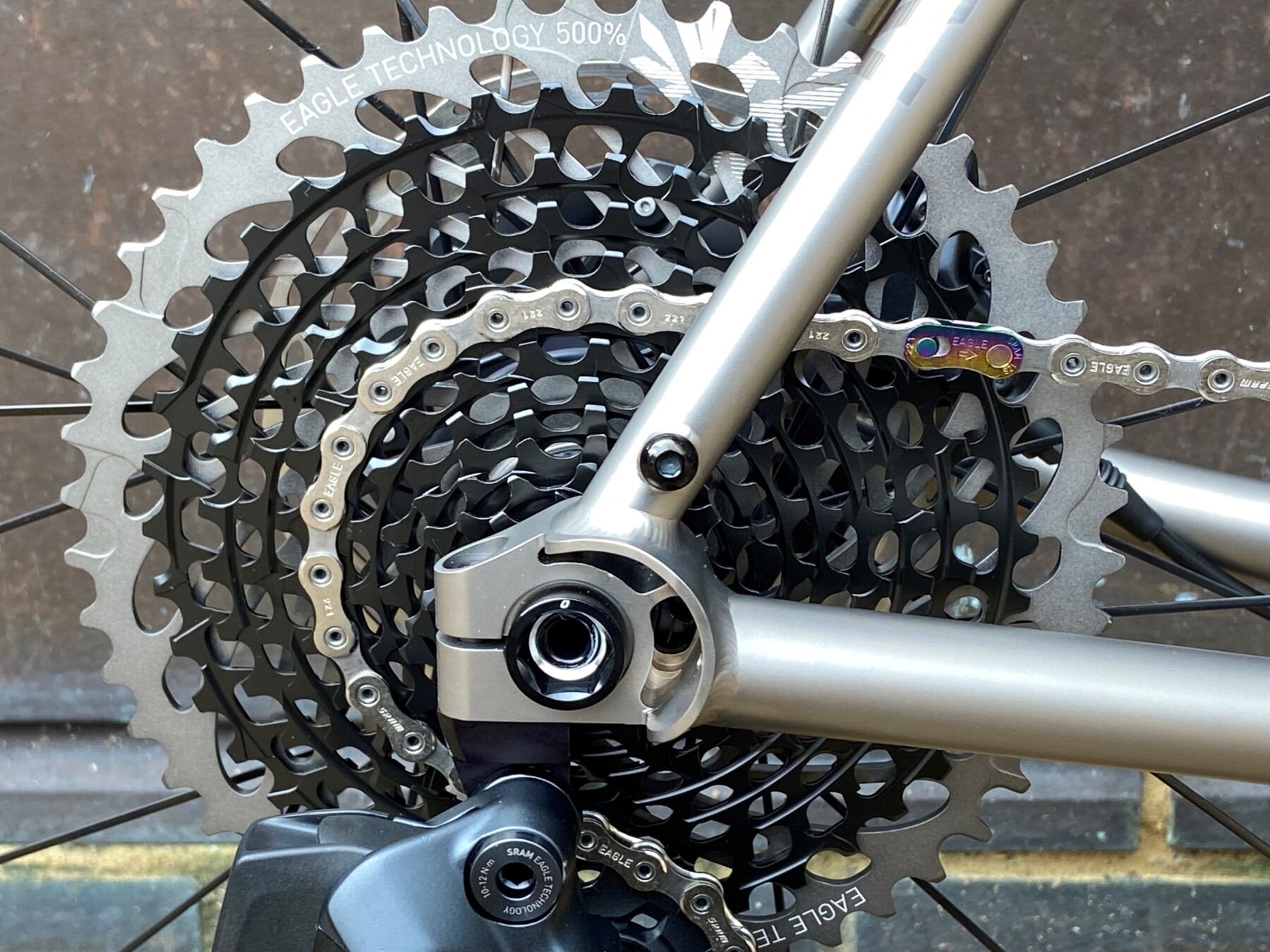 SRAM Eagle cassette 10 - 52
Mullet #1 SRAM Force AXS / GXS Eagle £1,536.00
Technical Spec
| | |
| --- | --- |
| Levers | SRAM Force AXS eTap |
| Rear Mech | SRAM GXS Eagle AXS |
| Cassette | SRAM GX Eagle 10 -50 |
Chain
SRAM GX Eagle
Rotors
SRAM Rotor Centerline X Road 160
Crankset
SRAM Force AXS 1x Dub
Mullet #2 Force AXS / XX1 Eagle £1,902.00
Technical Spec
| | |
| --- | --- |
| Levers | SRAM Force AXS eTap |
| Rear Mech | SRAM XX1 Eagle AXS |
| Cassette | SRAM XG 1299 10 -50 Gold |
Chain
PC XX1 Hollowpin
Rotors
Sram Rotor Centerline X Road 160
Crankset
SRAM Force AXS 1x Dub
Mullet #3 SRAM Rival AXS XPLR w/power £1,385.00
Technical Spec
| | |
| --- | --- |
| Levers | SRAM Rival AXS eTap |
| Rear Mech | Rival Xplr AXS eTap |
| Cassette | XG 1251 Silver 10 -44 |
Chain
Rival AXS D1 Flattop
Rotors
Sram Rotor Centerline X Road 160
Crankset
SRAM Rival 1x Quarq 170 & 172.5
Gravel Cockpits - no saddle
Deda Elementi Alloy £296.00
Technical Spec
| | |
| --- | --- |
| Handlebar | Deda Elementi Gravel RHM 100 |
| Stem | Deda Elementi Zero 100 |
Seatpost
Deda Elementi Zero 100
Tape
Arundel Pave
Zipp Service Course SL Alloy/Carbon £412.00
Technical Spec
| | |
| --- | --- |
| Handlebar | Service Course SL XPLR |
| Stem | Service Course SL |
Seatpost
Service Course SL Carbon
Tape
Service Course CX
Technical Spec
| | |
| --- | --- |
| Handlebar | Enve Gravel |
| Stem | Enve Road |
Seatpost
Enve
Tape
Arundel Pave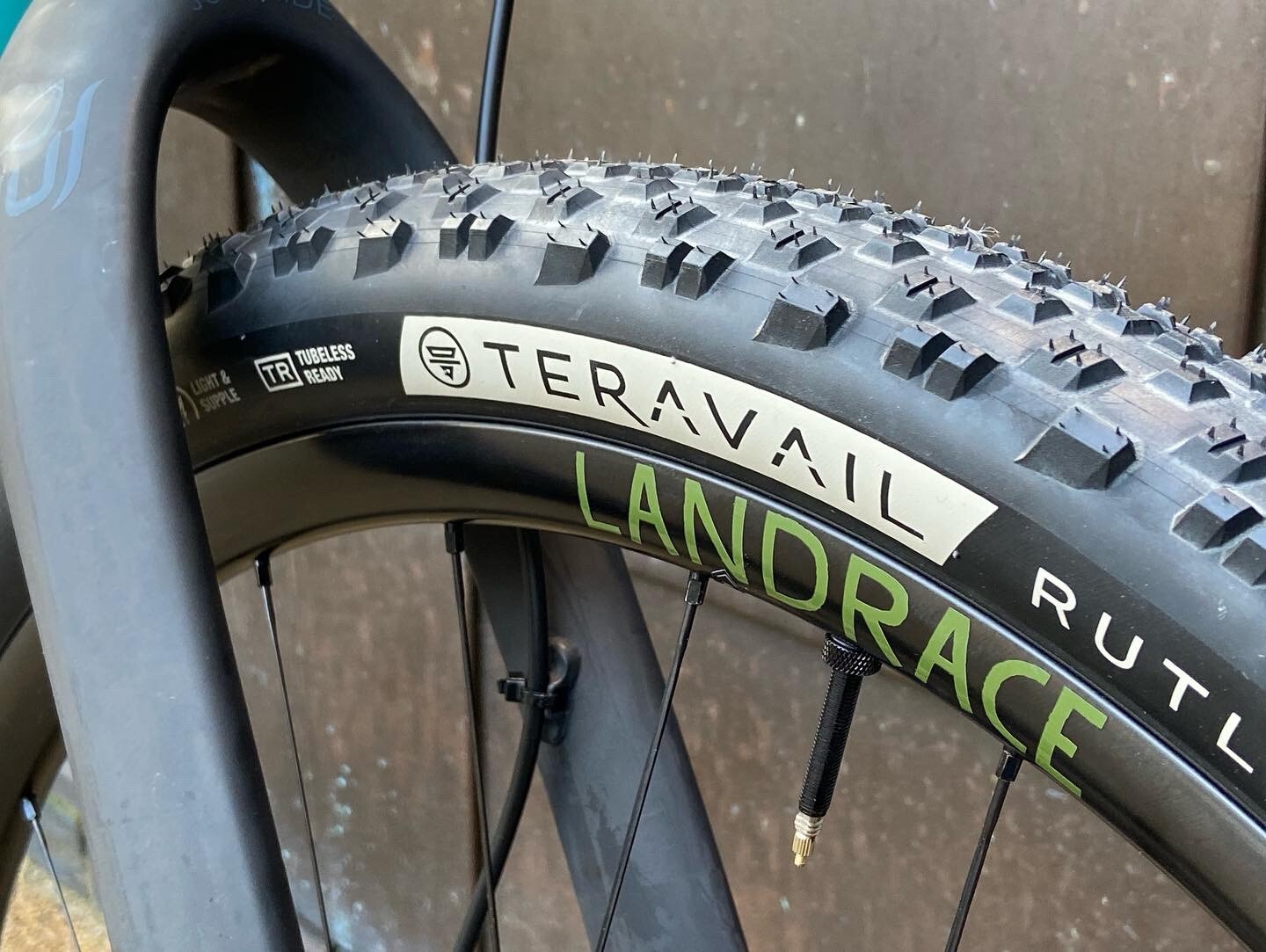 Enve GRV 650B wheel and Teravail Rutland tyre
£1075.00 Landrace Gravel 700c carbon rims Hope RS4V 28H hubss Sapim CXray Spokes
£1399.00 Landrace Gravel 700c carbon rims DT Swiss 240 EXP Classic 28H hubs Sapim CXray Spokes
£1075.00 Landrace Gravel 650B carbon rims Hope RS4V 28H hubss Sapim CXray Spokes
£1399.00 Landrace Gravel 650B carbon rims DT Swiss 240 EXP Classic 28H hubs Sapim CXray Spokes
£1850.00 Enve AG25 700c carbon rim w/alloy hub
£1850.00 Enve AG28 650b carbon rim w/alloy hub
£80.00 Rene Herse Steilacoom 700 x 38 Standard
£95.00 Rene Herse Steilacoom 700 x 38 Endurance
£80.00 Rene Herse Pumpkin Ridge 650B x 42 Standard
£95.00 Rene Herse Pumpkin Ridge 650B x 42 Extralight
£80.00 Rene Herse Juniper Ridge 650B x 40 Standard
£95.00 Rene Herse Juniper Ridge 650B x 40 Endurance
£95.00 Rene Herse Juniper Ridge 650B x 40 Extralight
£45.00 Teravail Rutland 700 x 38 Light & Supple Black
£70.00 Teravail Rutland 27.5 x 2.1 Durable Tan
£70.00 Teravail Rutland 27.5 x 2.1 Durable Black