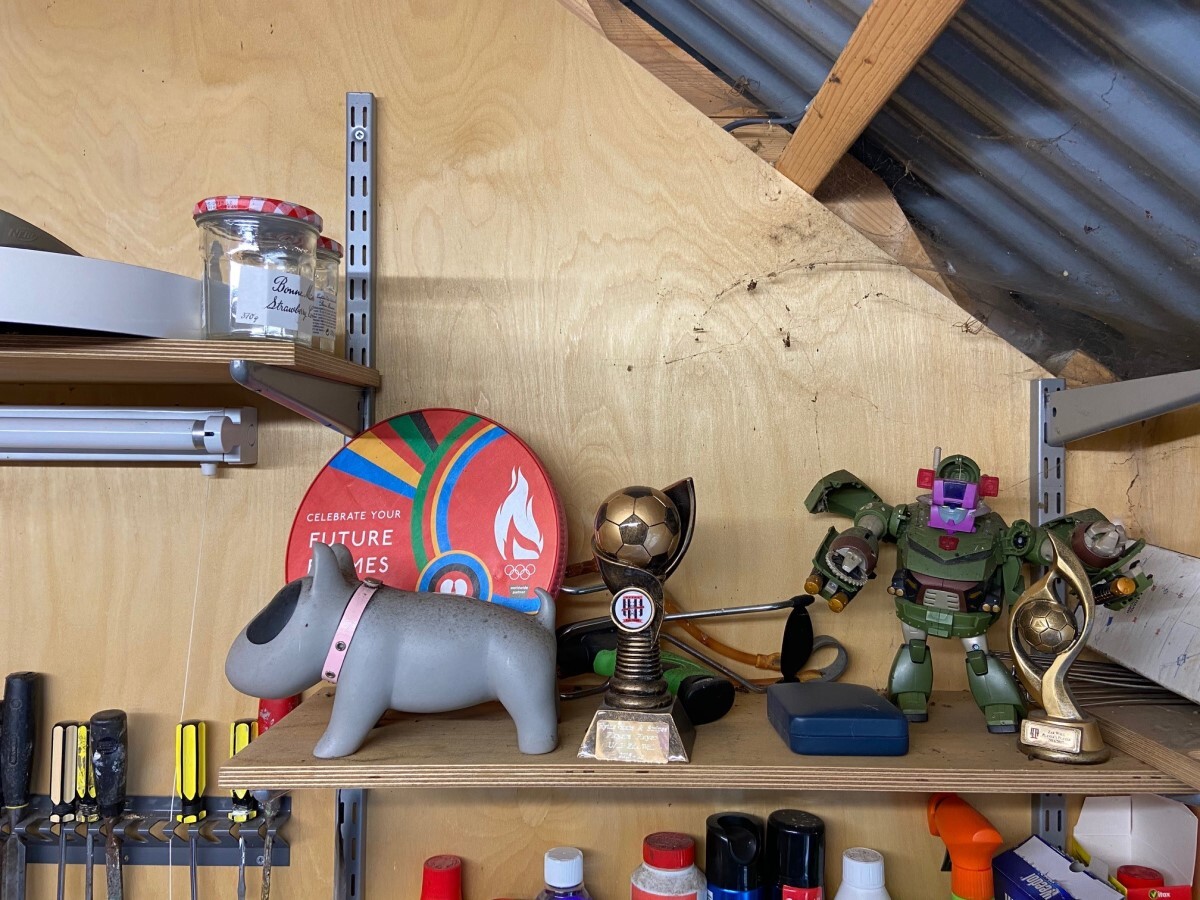 Another day another doughnut… another day working from the shed in the garden. Four months in and I have experienced biting Easterly winds in March to searing 30 degrees of heat with an unusually ferocious spring sun baking the corrugated roof.


I began the lockdown as one of Shackleton's marooned crew and ended as the Railway Man (a chubby version); turning on the heater in the shed would trip the fuse so I would layer up with clothing and moon boots in March and by May I was stripped to the waste, only donning any clothing for a Zoom consultation, faking the background with a photo of the Cyclefit studio.


Zoom was a novelty at first but me and Phil soon tired of it and now we just call each other if we must, we've been working together that long we know what each of us is usually doing and Cyclefit ticks along. Even now, even with the world screaming around us we fit riders, build bikes, take our sandwiches to work, ride in, ride out. Central London is still very quiet, the sandwich bars and hairdressers have opened but they haven't any customers. The commute on the bike is slower and stinkier than it was; in April the London air was so sweet without the traffic, but now the lazy people are back in their cars with their masks on queuing at the traffic lights on their half mile journeys. Less leisure cyclists now too, it was heartening to see so many people both young and old riding on the quiet roads but now the traffic is back the 'let's ride a bike in lockdown party' is over and ebay will start filling up with all those unused bikes purchased in April. Exercise seemed a good idea at the time but getting sweaty and achey legs isn't everyone's cup of tea. I was especially heartened to see teenagers riding around, not clad in lycra but normal teenagers if they would only keep riding a few times a week as transport and for health reasons the bicycle may become are much more normal form of transport in London. we can only hope.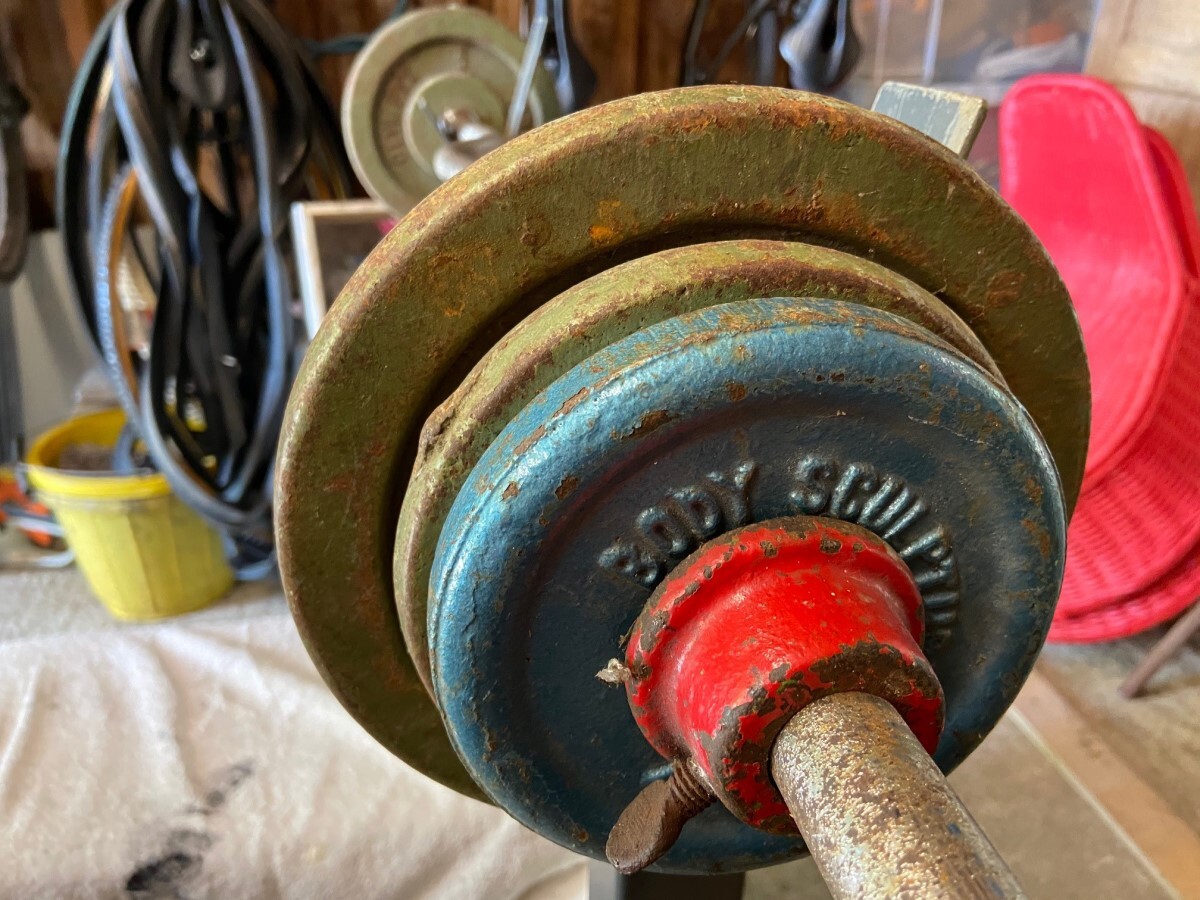 Still pumping after fifty years, my dad's old weights bar.
Socially distanced
Social distancing was OK for the first three weeks of lockdown but me and the good lady upped it to three metres by mutual consent and it's been ticketyboo since – well almost.


She has struggled though, a freelance fashion designer for Debenhams and then no work after thirty six years of graft, nothing anywhere, not a glimmer. A brief and very sobering five day spell at Sainsbury's out of panic and desperation, I never expected to see a purple Sainsbury's fleecie hanging on the back of the bathroom door; that wasn't in the plan; one of life's curve balls, a very big curve ball. There is some light out there though, madam has a week's work and is indoors at the moment and has taken over most of the house designing things; we will both knock off shortly and walk the dogs something we never used to be able to do when we were shuttling up and down to London on the train every day, early starts and late trains home. If there is a benefit to the situation and luckily there is for some it is being able to spend time at home with the family, less rushing around, more time to cook in the evening and settle down for some TV and at last some football. Talking of TV entertainment I do refuse to watch the Zwift Tour de France on Eurosport - that has nothing to do with cycling! Zwift and the indoor trainer has been the saviour for many, being able to exercise and clear the mind and stress the body is the biggest antidote to those down days, but no need to watch it eh?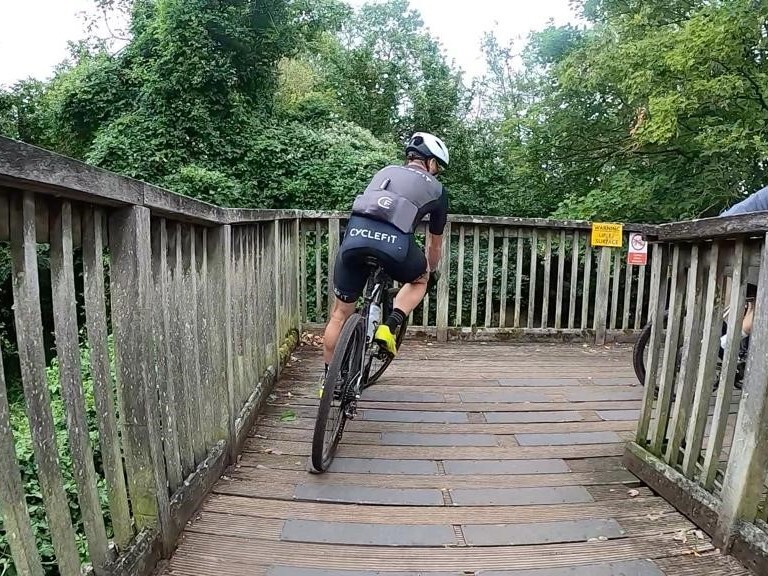 The general consensus from many Cyclefit customers and home workers who pop in to Cyclefit is long may it continue, not the pandemic of course, but the new work model: no commute, more home time and able to get out on the bike as and when they like. Many look more relaxed, tanned and fitter and I can include me and Phil in that for once, despite his broken rib episode in April. A better life/work balance that we always wanted but were too scared to try. You can only work flat out for so long, one of our very rich customers mentioned a long time ago that after forty you were useless and should retire, nice if you can!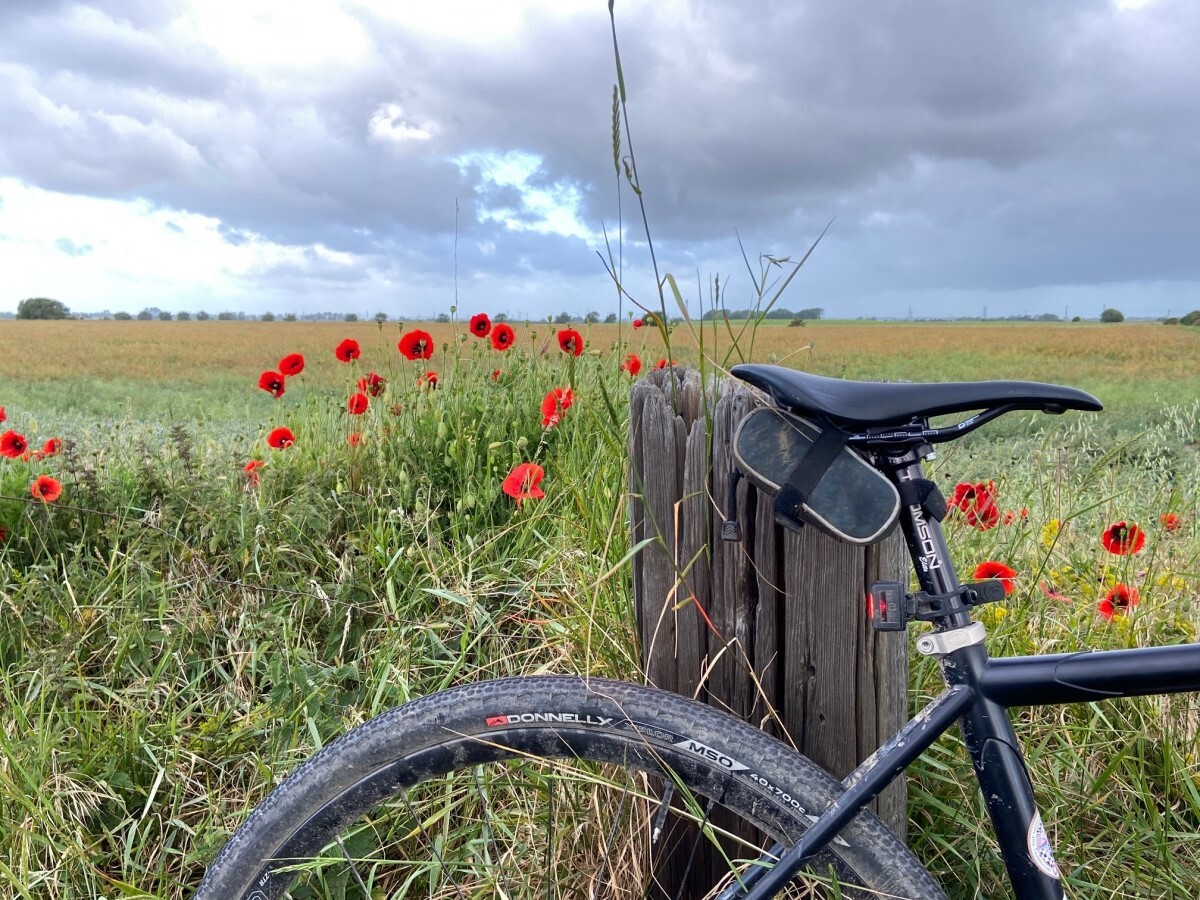 Exploring Romney Marsh on the Seven Evergreen Pro
The cycle commuting is going well. I ride three days a week, 20km each way on the Landrace and have only been rained on twice in three months. That Landrace is a great bike for London, tig welded from Reynolds 853 Pro tubing. Light and compliant and planted on the road, no bucking or juddering over the shit surfaces. I've been running the same pair of Schwalbe Pro One 28mm tyres for over a year and have yet to puncture (that will happen tomorrow) they are worn and cut and I can highly recommend them, plus they are a lot easier to get off than those Conti 5000's – you'll need a pair of mole grips in your backpack to get them off some rims.


I'm fit, fit for my age, just turned 56 recently, I've got all the gear. A handmade steel frame, Shimano Di2 gears, Rotor powermeter, Rotor Q-rings, deep section carbon wheels – it's a hell of a commuter bike. Fancy aero Cyclefit kit, a HEXR custom helmet, Alba Optics glasses with photochromatic lenses for all light conditions, Shimano RC9 shoes with Habgood orthotics in, that's £380.00 per trotter not including the cleats.


Alongside the three commutes I add a longer off-road ride at the weekend and do core sessions and weights on a Tuesday and Thursday when I work from home. Fit for my age.

I feel pretty special as I weave through the traffic; I've been commuting in London since the late eighties, before cycle lanes were invented.
I'm the daddy.
"Get out of my way everybody, I've got a shop in Covent Garden you know and have touched the bare feet of Fabian Cancellara though you've probably never heard of him 'cos you don't know anything about cycling like I do."
I roll past the gimps on their crappy bikes through Deptford. I'm such a snob, "oh look at his position, yuck, short socks, ha!"
"Look at him his knees are sticking out, what a joke, hide your arse crack mate!"

"Look at that youth, look how low his saddle is. Look at him, his right knee is almost hitting the top tube, he needs to get those crappy trainers off and get some proper pedals and shoes like me, no cycling kit on and his cheap helmet is all the way back on his head. Has he no self-respect? What a gimp."
I whizz past him, working my way through the traffic, zip-zapping my electric gears, slamming on those disc brakes, knee out through the corners, "I used to race crits you know, I even won one once".

I started the climb up through Greenwich Park.
"Look at me you cycling numpties. 330 watts in the saddle aren't I special?"
Focused on my posture, core engaged, searching for my withering glutes.

Halfway up he rolled past me, his hairy undefined legs turning at about 30 rpm on the way to his piano lesson. I think he may even have been whistling.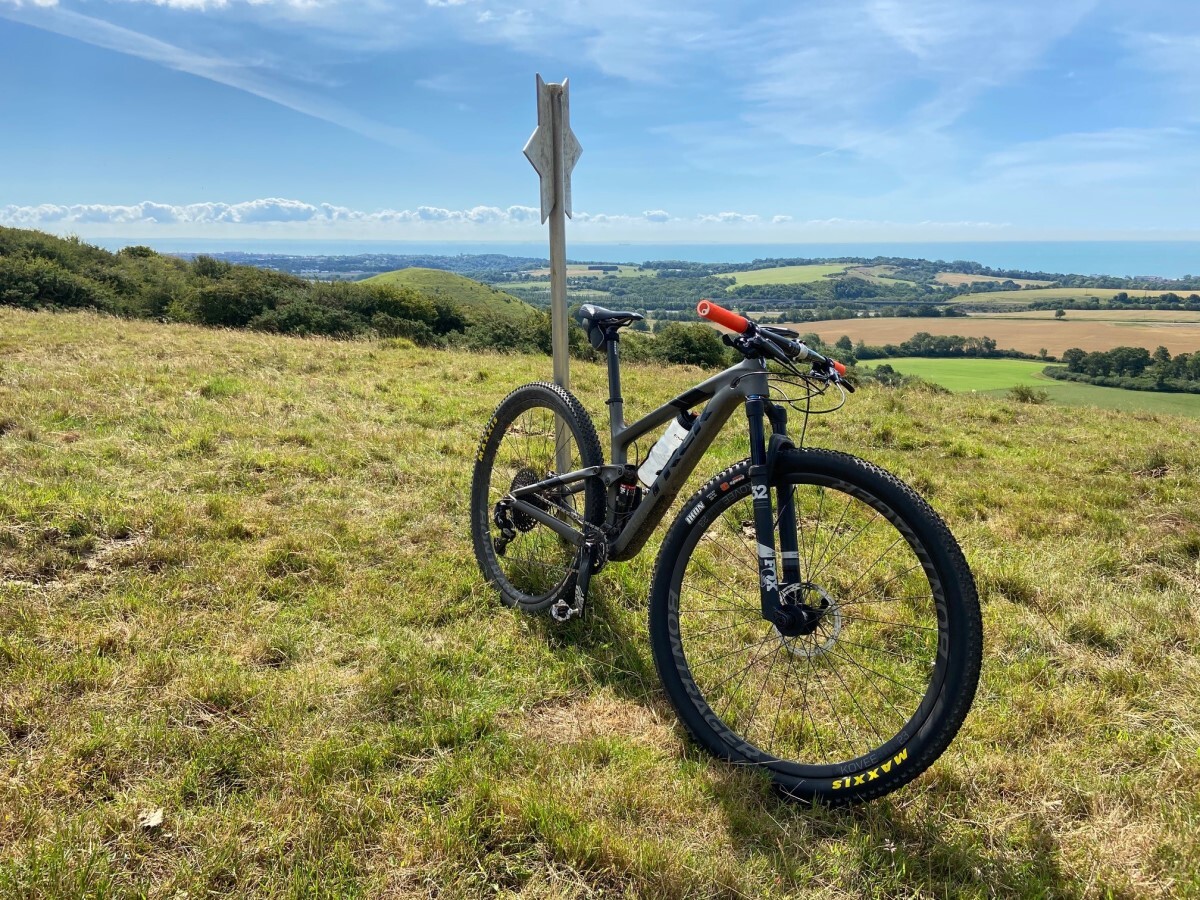 Up and down through the North Downs on the Trek Top Fuel