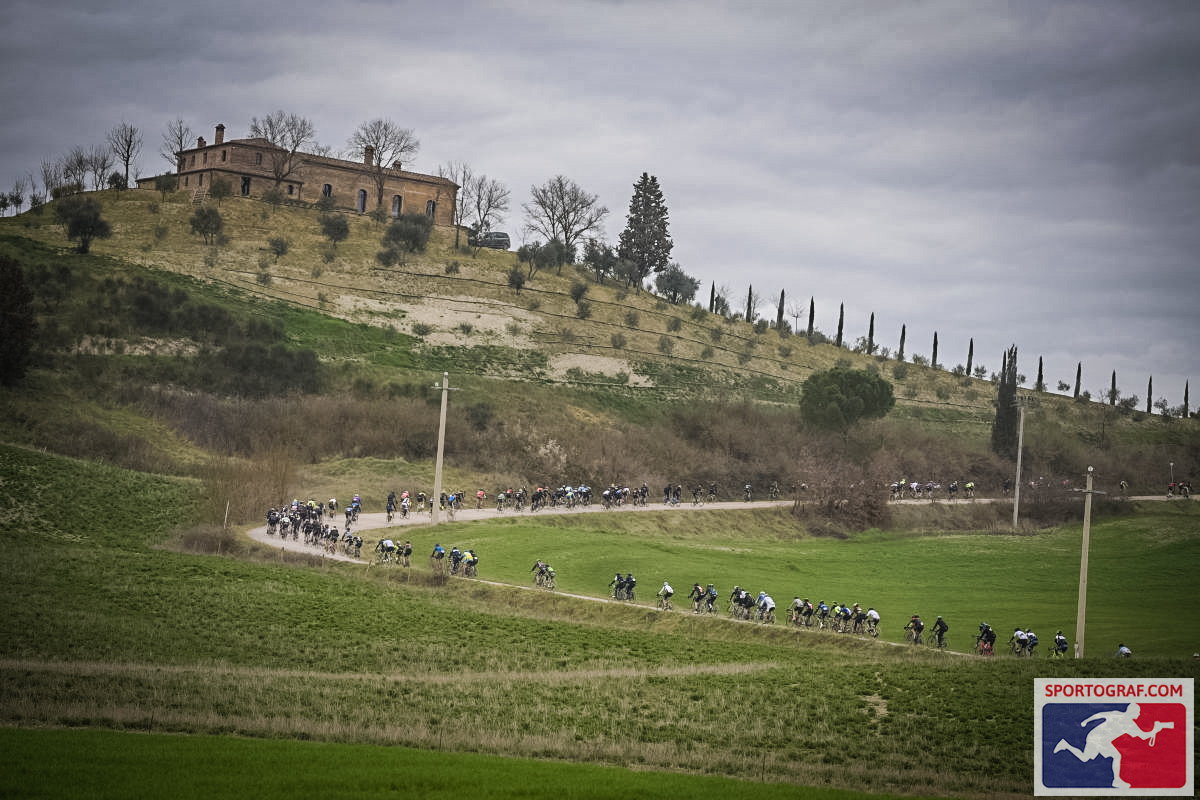 Climbing a section of Strade Bianchi in the 2019 GranFondo
Strade Bianche is without equal. We are teaming up once again after a great weekend at the GranFondo Lombardia with Italy Bike Tours for three days of riding in Tuscany in March 2020; one of the most beautiful areas to cycle anywhere in the world plus VIP Hospitality at the Professional Race and guaranteed entry to the Granfondo.
Excellent hospitality and support by Italy Bike Tours, rock star guides and a well deserved reputation as Italy's numbers one cycle tour operator.
Strade Bianchi is famous for its white gravel roads and stiff, sharp climbs finishing in the iconic town square in Siena.
Riding the Strade Bianchi used to be a question of survival on a road bike with 25mm tyres and rim brakes (we've heard your tales of woe) but now that we all have gravel bikes with 35mm tubeless tyres and disc brakes the Strade Bianchi is a much more pleasant experience. (If you don't have a gravel bike or road bike with 32mm tyres and disc brakes I'm sure we could help you out).
Ride it, conquer it, drift through the loose corners and spin up the climbs.
6th March 2020 - 9th March 2020
The March date is early in the year for many but it is a great motivator to start your training early once the Christmas Festivities are over!
Strade Bianchi Trip Overview
Dates: 6th March 2020 - 9th March 2020
VIP Hospitality at the Strade Bianche Pro Race
Duration: 3 nights | 4 daysPriority
Price: €999
Entry to Granfondo Strade Bianche
Fabulous Hotel
Ride The Famous White Roads
IBT Gift Bundle
Private Transfers
Book Safe | Official Giro d'Italia Tour Operator
Non Rider Welcome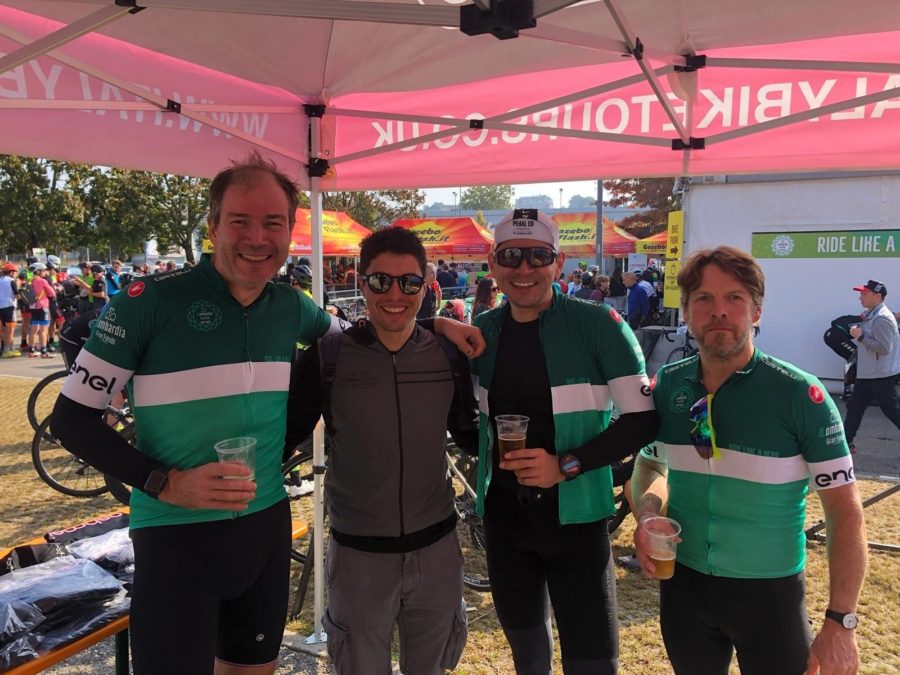 Post Gran Fondo Lombardia refreshments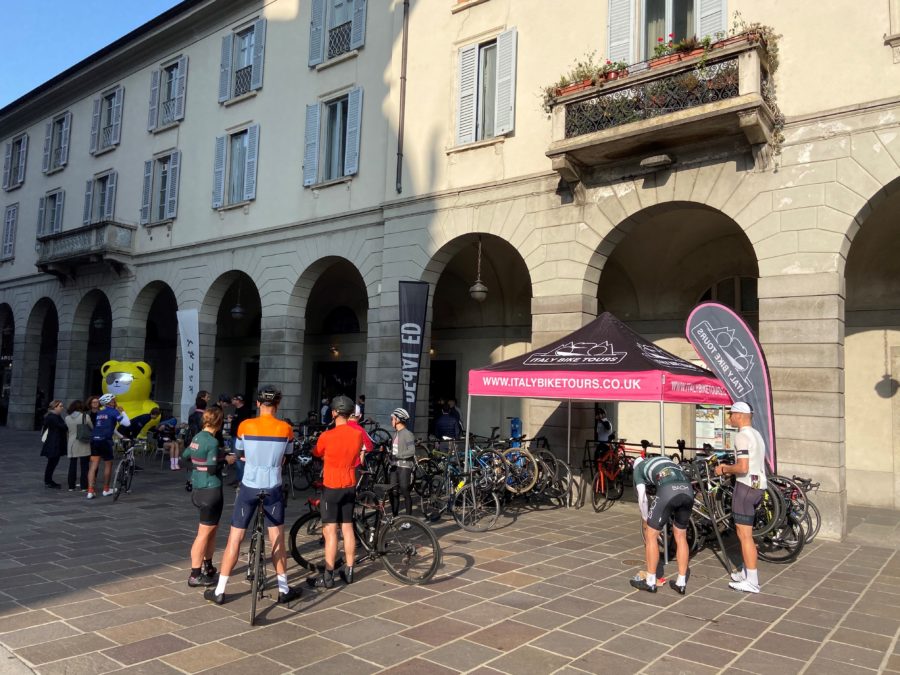 Pre-ride coffee and bike chat
Itinerary

DAY 1- FRIDAY

FRIDAY 6TH MARCH

Meals: DinnerDestinations: Siena LoopHotel: Castle di Pugna

On arrival at Pisa|Florence airport or friendly team will be in place to bike you up and transfer you to the hotel. On arrival you will have time to unpack, relax and tweak bikes (with the support of our staff) before heading out on a costmary spin around the local area to test legs, bikes and white road!Dinner will be served in the hotel restaurant. Marco and his team in the kitchen once aging using local produced food in a time honoured tradition that involves more than a little passion
DAY 2- SATURDAY

SATURDAY 7TH MARCH

Meals: Breakfast | DinnerDestinations: Pro Race RouteHotel: Castle di Pugna

This morning we will ride to the start line of the pro race in Siena before heading over to the first section of white road to watch the pro riders battle for an early race lead. A great opportunity to soak in the atmosphere and get those all-important instagram photos!A leisurely ride back to the hotel, shower and change and we are over to Piazza Campo to enjoy VIP hospitality on the finish line. Wine, nibbles, TV and reserved seating area all contribute to making this an experience never to be forgot.Having seen the presentation we take the short journey back to the hotel for dinner and an early night . The Gran Fondo is hours away and rest and sleep needed.
DAY 3- SUNDAY

SUNDAY 8TH MARCH

Meals: Breakfast | Lunch | DinnerDestinations: Gran FondoHotel: Castle di Pugna

Our mechanics will be on hand to make sure bikes perfectly tuned and ready to roll. The short ride to the gran fondo start line is a great way to warm up before taking your place in the starting grid.As ever our staff will be dotted around the route with drinks and nutrition. They are there to offer support, a push and if needed a motivational speech. They will also meet you on the finish line, taking care of your bike will you enjoy the pasty party and festivities that are the finish of the Strade Bianchi Gran Fondo.
DAY 4 - MONDAY

MONDAY 9TH MARCH

Meals: Breakfast Destinations: HomeHotel: Castle di Pugna

Sadly all things must come to an end and after a late breakfast and final photos of the hotel and beautiful countryside we will transfer you to the relevant airport with plenty of time to spare.
MAKE A BOOKING