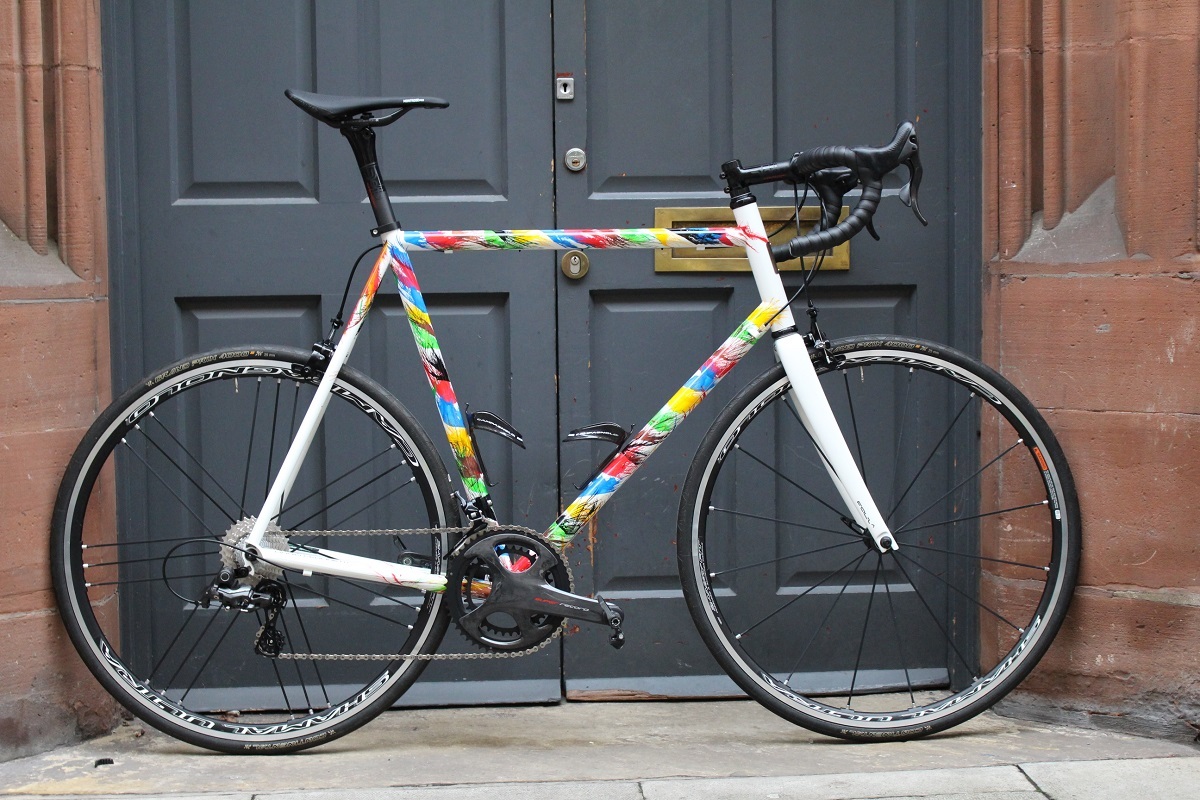 Pegoretti's Marcelo is fabricated out of a proprietary Columbus Niobium Spirit air-hardened steel.The front triangle utilises the same tubing diameters as the Responsorium - in contrast the rear triangle has slightly larger cylindrical seat stays, that brings a little more stiffness to the overall ride. Like the Responsorium, the Marcelo also uses Pegoretti's hooded dropouts and a D11 headset. This is a great choice for stronger or heavier riders. The Marcelo still has the legendary comfortable ride of premium steel.
"Just wanted to give you a first impression of the Pegoretti. Apart from making pretty pictures of it I took it out 3 times in the open and have about 150 km on it now:

I love the paintwork, indeed a celebratory bike;

Mechanical Campagnolo feels like coming home – ergonomics are so much better than Shimano, and it works flawlessly.

The Deda cockpit works well, a bit flexy vertically – but nothing that scares me, it works well to get rid of roadbuzz (actually I believe the frame takes most out of it).

The big surprise, which maybe should not have been a surprise: this is a real road bike – the drivetrain is stiff and power transfers easily. Handling is superb, I don't think I have ever ridden a bike that handles this well – even discounting this for the inevitable "new bike bias". Though during short bursts I don't go over 600 Watts yet given my recent knee surgery, but I have not encountered any bottom-bracket flex. As a result this bike is really, really, really fast. For one ride I put 50mm carbon wheels on it, and the bike absolutely flies. I bombed the road between Windsor and Staines (close to Runnymede/Magna Carta) with 40 km/hr and accelerated the last third of it to 50 km/hr and the handling stayed razor sharp. Comparing it with your write-up of the Round – this must be the key difference. Though I like the look of classic wheels, for me the Marcelo shines with fast wheels. I did not expect this bike to be so fast. Part of me is now regretting the paintwork – as I want to ride it every day without having to worry about chips….. But that is only in the mind, I am sure a well-used & well-maintained Ciavete will have much more character than a pristine one!
Oh yes, key difference with other fast bikes like my Madone…. The Pegoretti is silent at speed!
With carbon there is always something a little bit noisy. So apart from Alpine rides, I would take the Pegoretti over my R5 (Cervelo) any day".
Frame and forks: £2785.00

Ciavete Paint: £850.00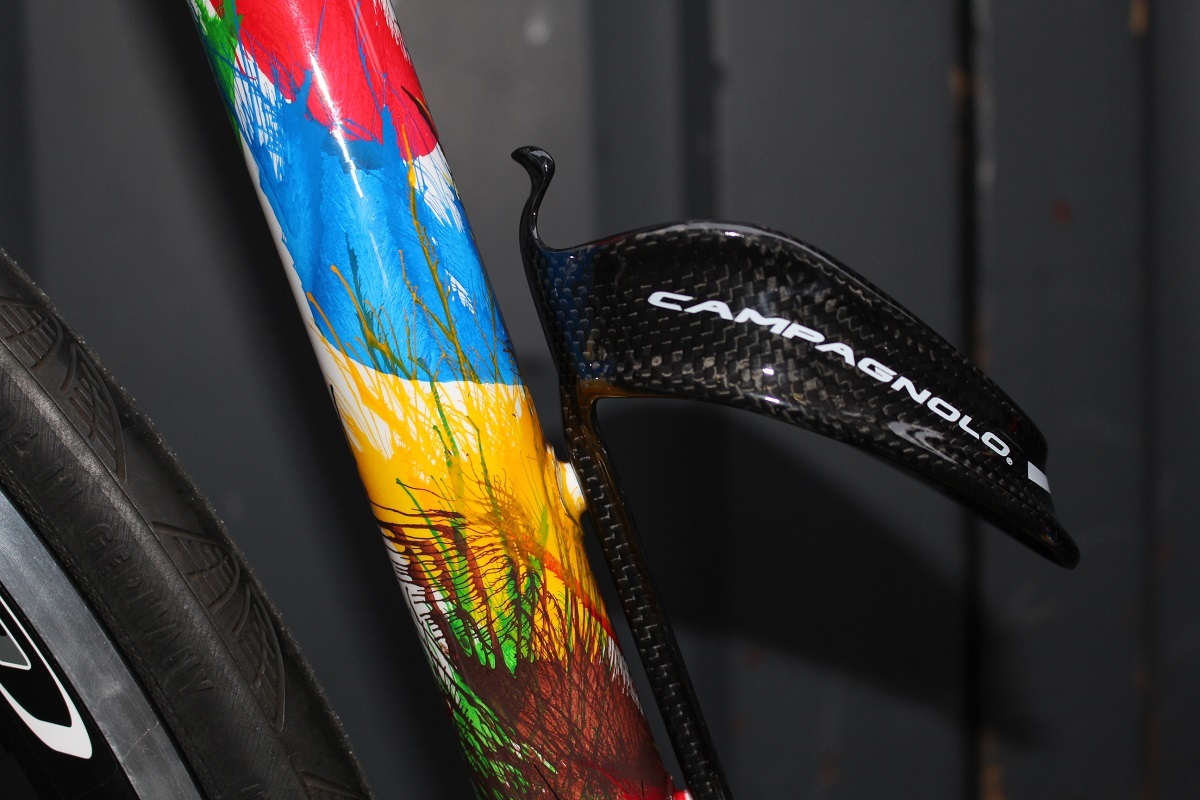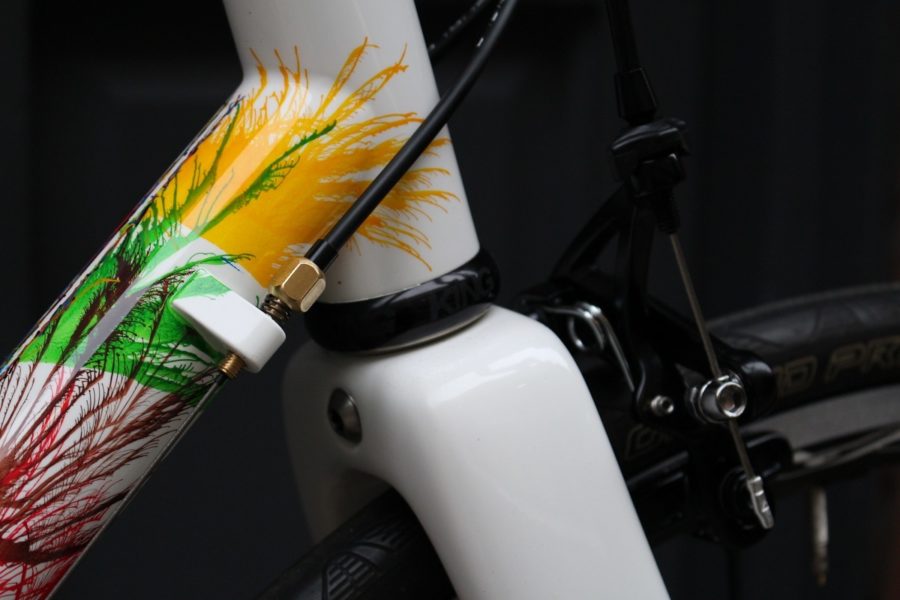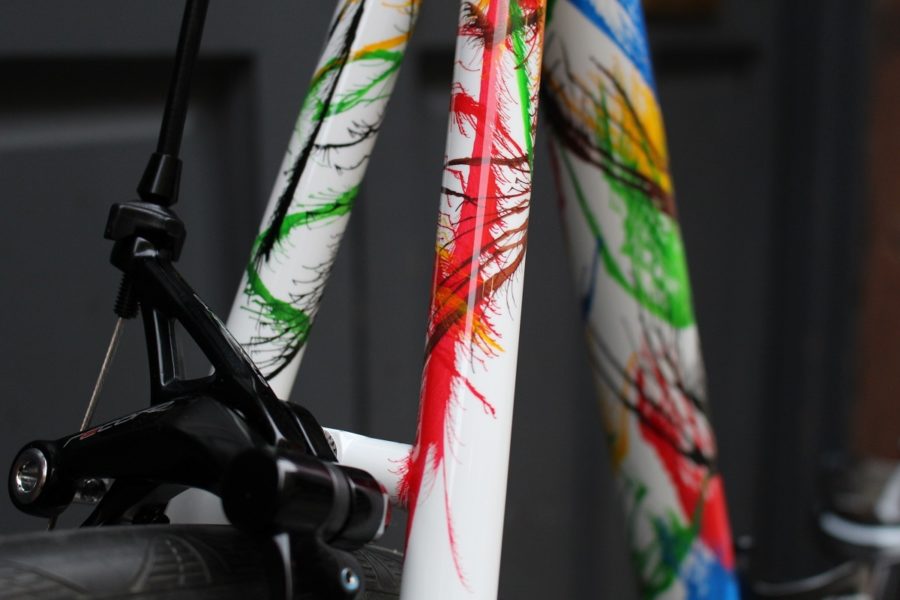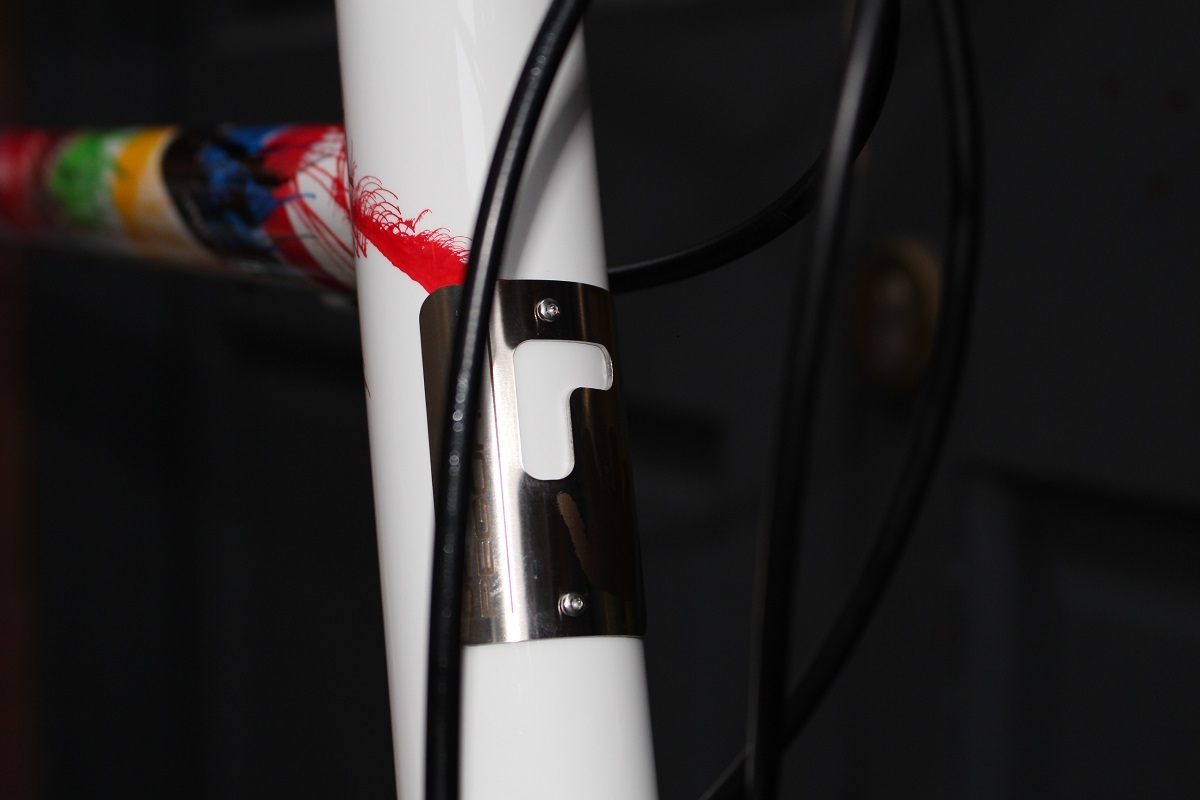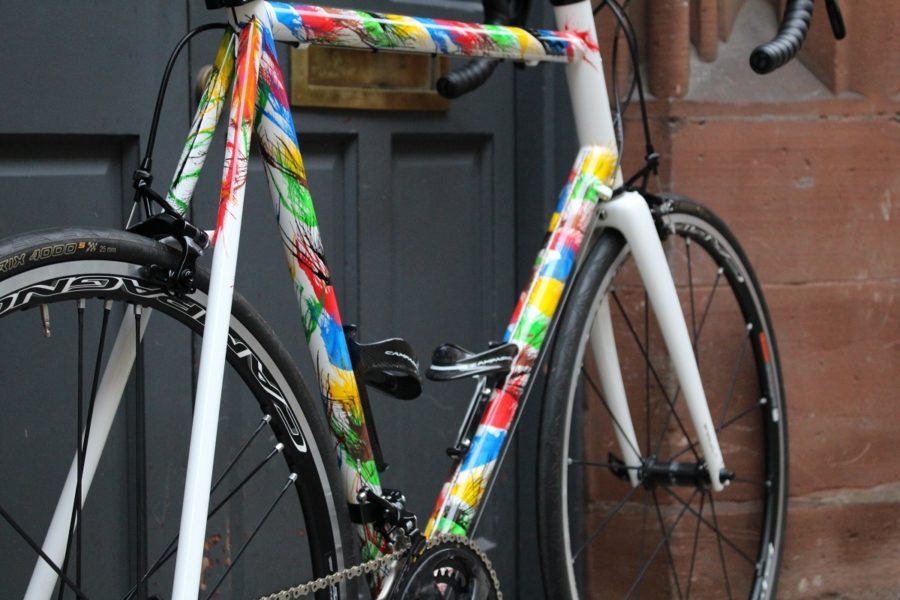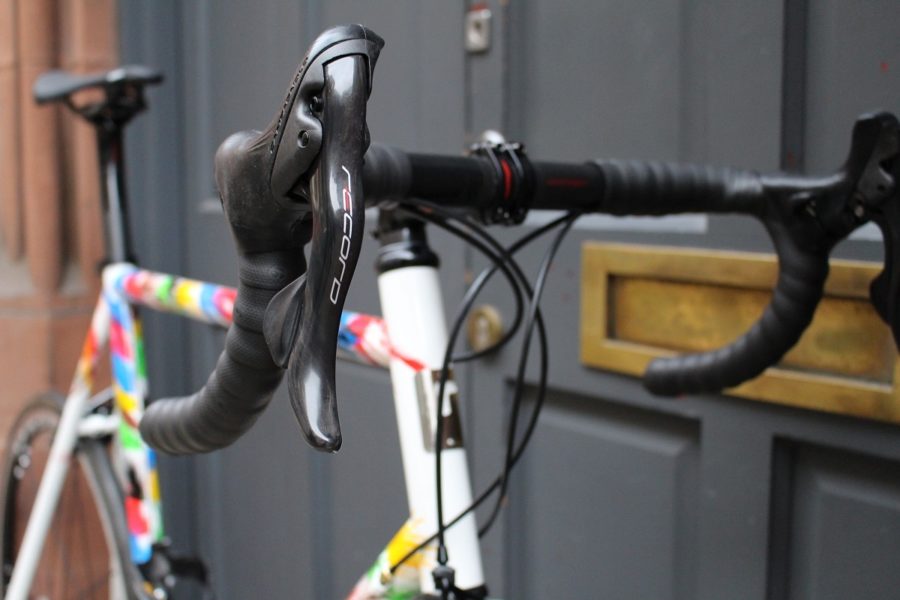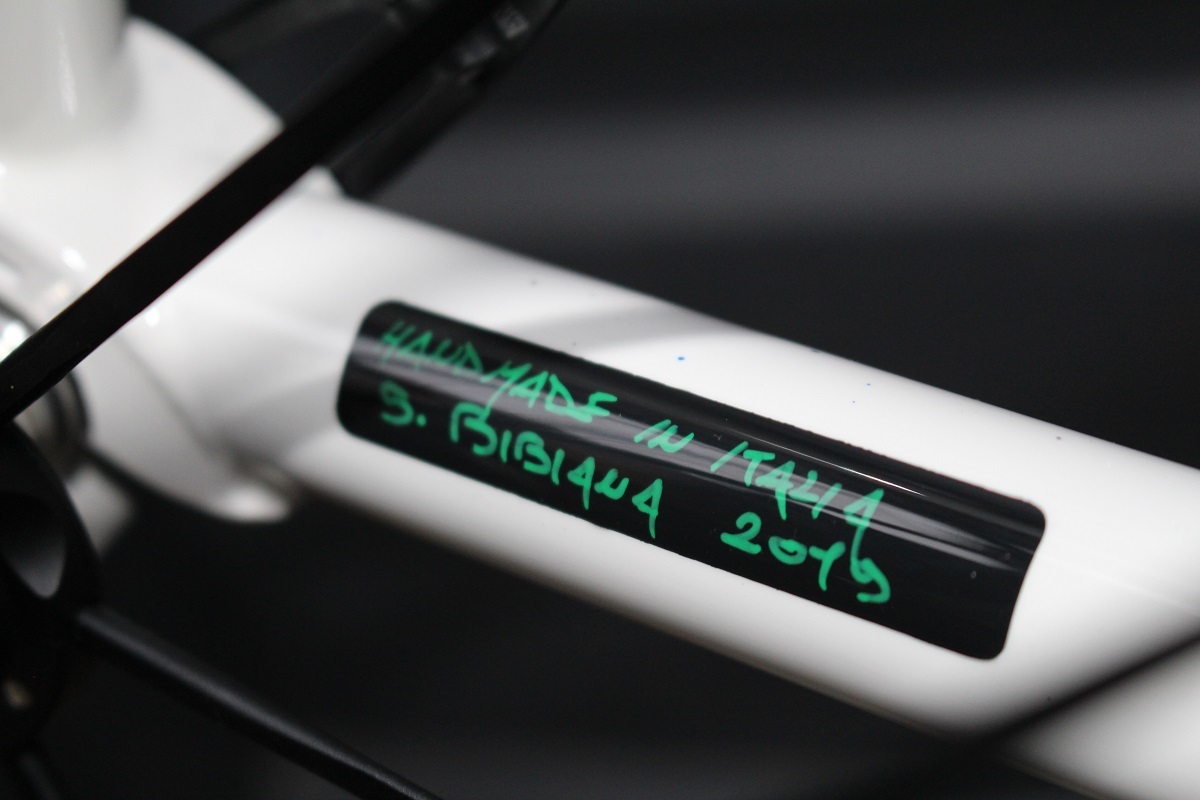 Technical Spec
| | |
| --- | --- |
| Frame | Columbus Niobium Spirit air-hardened steel |
| Fork | Pegoretti Falz Fork |
| Aheadset | Chris King D11 |
| Groupset | Campagnolo Record 12 speed mechanical |
| Wheelset | Campagnolo Bora 1 |
Tyres
Continental GP5000 28mm
Handlebars
Deda Elementi Superleggero
Stem
Deda Elementi Superleggero
Seatpost
Deda Elementi Superleggero
Saddle
Bontrager Montrose Pro