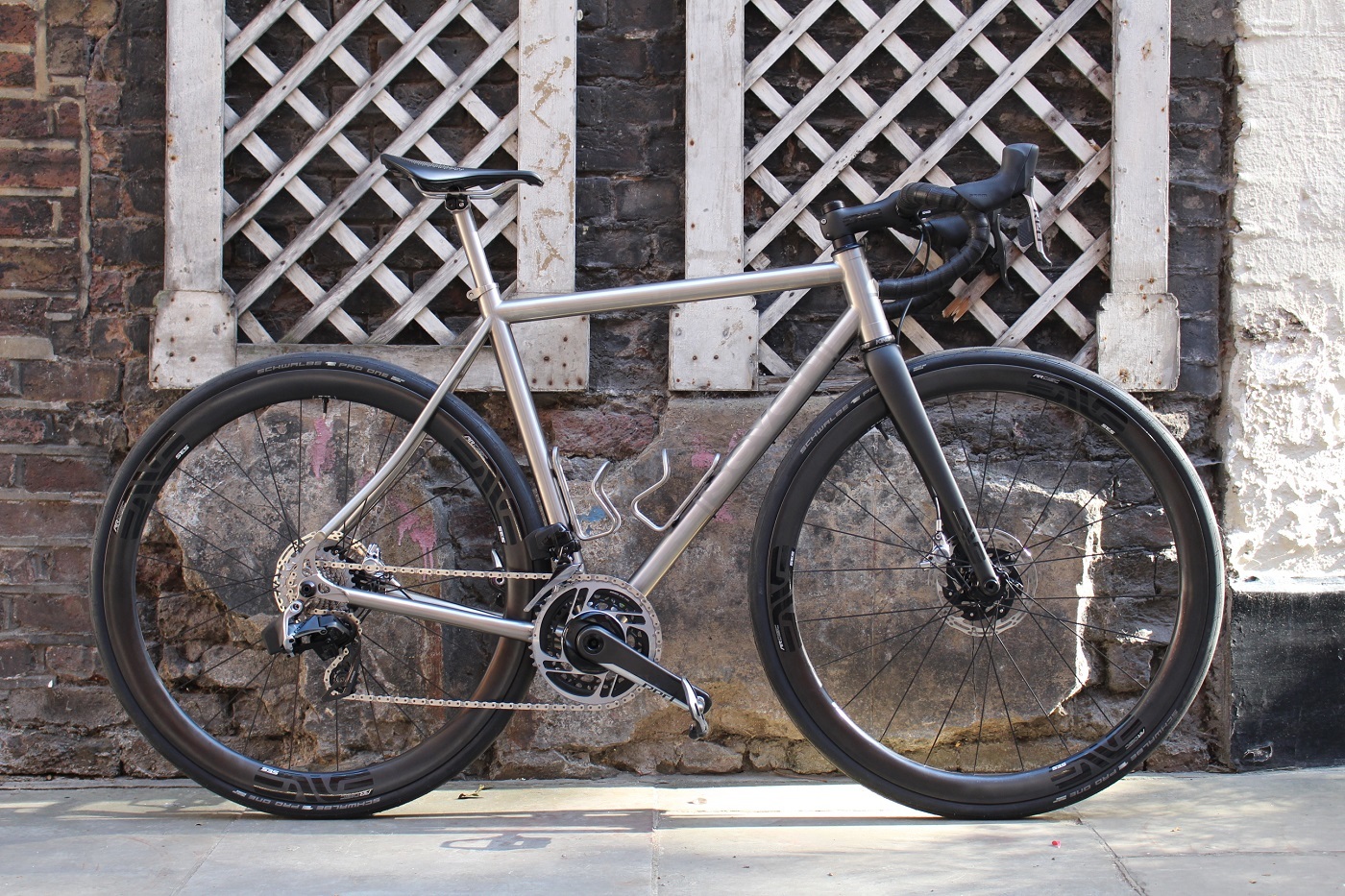 Without being boastful. This bike represents the very best of Cyclefit.
"The satisfying knowledge that technically no more can be done at this time"
Alan's Seven Axiom XX Disc - Mini-Test
Keith Bontrager is about as close as I will ever get to meeting a living genius. He is the bike industry's Richard Feynman - Polymath, physicist, art-house frame-builder, and for the last 20 years or so head of engineering and design at Trek Bicycles. I say all this because he invented the aphorism:
"strong, light, cheap - now pick two"
Time hasn't dulled the internal logic of those six words, and the way he applied them to cycling technology.
But the Seven Axiom XX Disc doesn't so much disprove those words as move the whole debate to a different technical and financial postcode. Seven deliberately set out the Axiom XX stall as performance and quality, regardless of cost. XX for 2019/2020 means all of the technology that Seven has developed over the last twenty years plus all of the most recent XX development in one frame. This frame was, I think, a labour of love for both myself and Alan. It incorporated one of the longest and exacting gestation periods of my 20 year career designing bicycles.
Myself and Alan, were also on a twin-track. This is the bike that I wanted to build for myself and almost certainly now will over the winter. A full titanium, disc-brake frame, made incorporating the finest: materials, fabrication technology and design available at this moment. The satisfying knowledge that technically no more can be done at this time.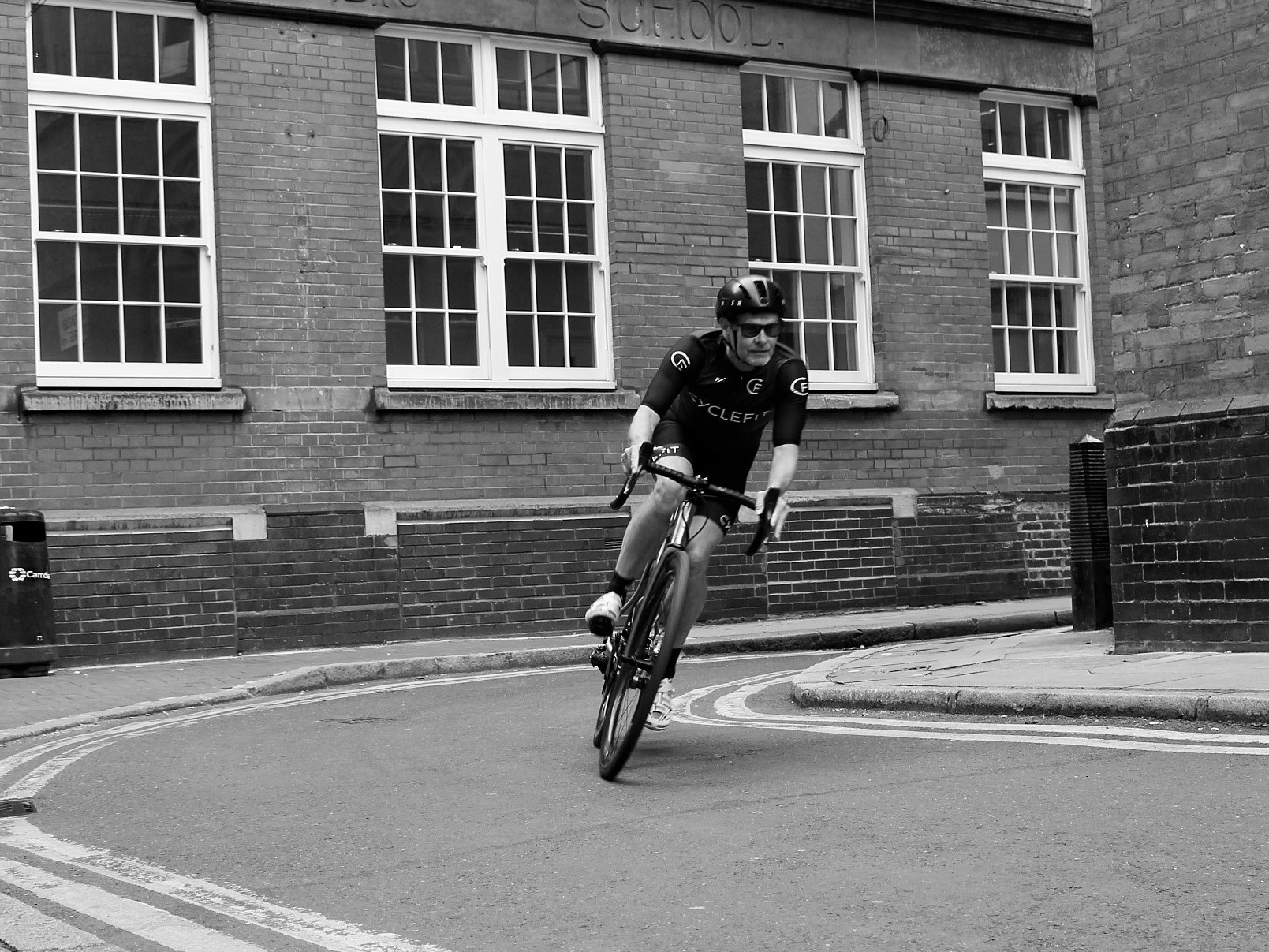 Titanium is virtually indestructable but it is still a conversation I would prefer not to have.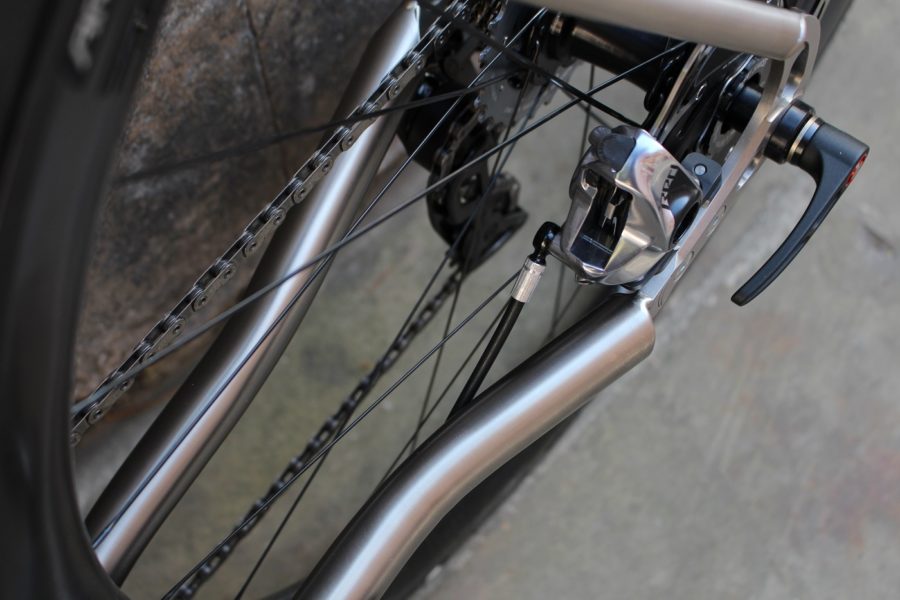 Those 1" chainstays move us (quickly) to tears
Power and Grace
This is a shockingly accomplished bike. Not the lightest - around 7.5kg. Certainly not the cheapest - the frame alone is almost £5,299.00. But the poise, control and tautness from the chassis is class-defining. The 28mm tyres blow out to around 31 on the Enve rims, which gives a Rizla between the back wheel and the seat-stay. This aims the bike uncompromisingly at power-delivery with the inherent properties of titanium as a fall-back plan. It works so well that me and Jules are designing more bikes like this. We are leaning in hard on Seven's skill at engineering in souplesse and life to their topline tubeset, so we can edge the design to be as exciting as possible, without terrifying anyone. For me this frame encapsulates that spirit of controlled aggression. I didn't over-chance my arm - this bike is Alan's once in a lifetime dream. I felt very lucky for the few minutes I had around the streets. But it is enough to tell me that this is the dream I will be building for myself this winter.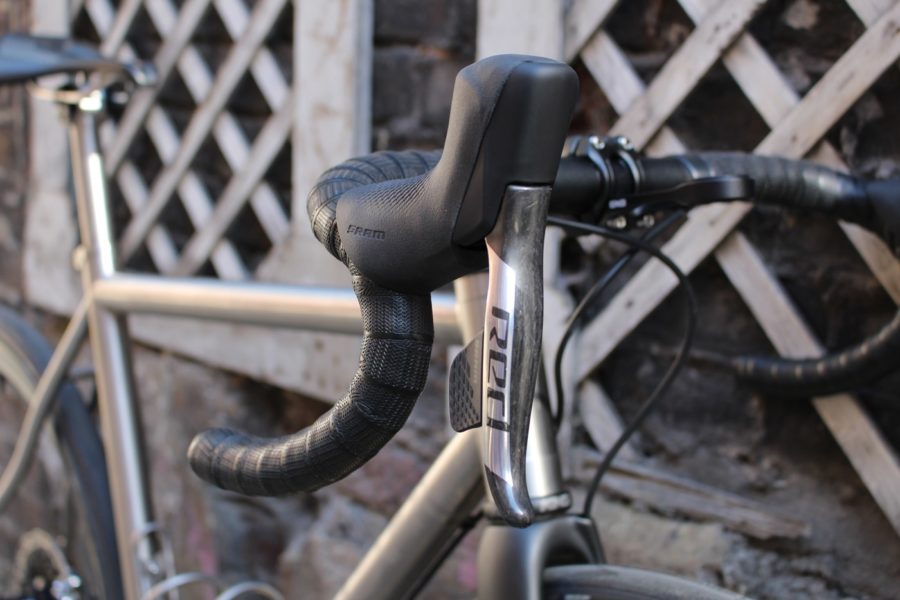 SRAM Red AXS, the new norm.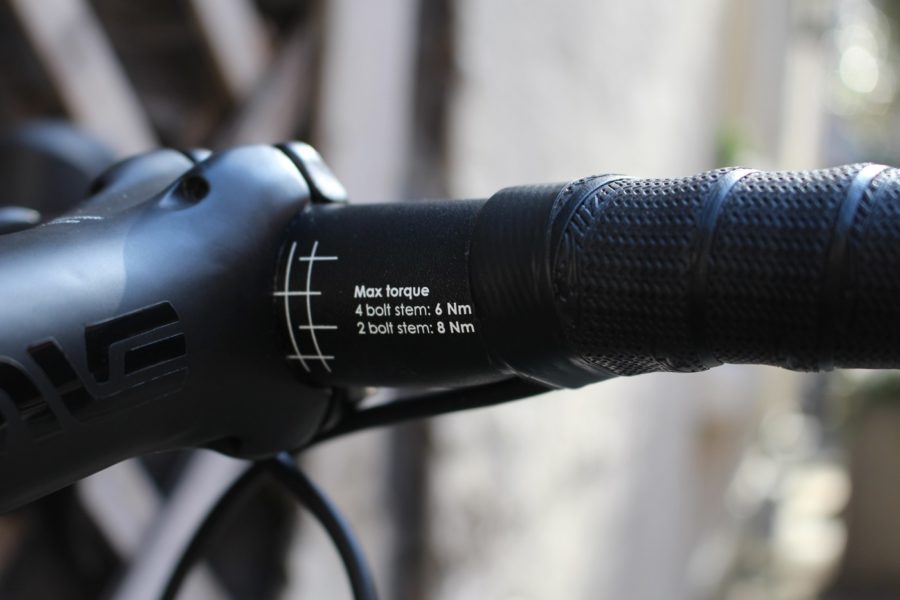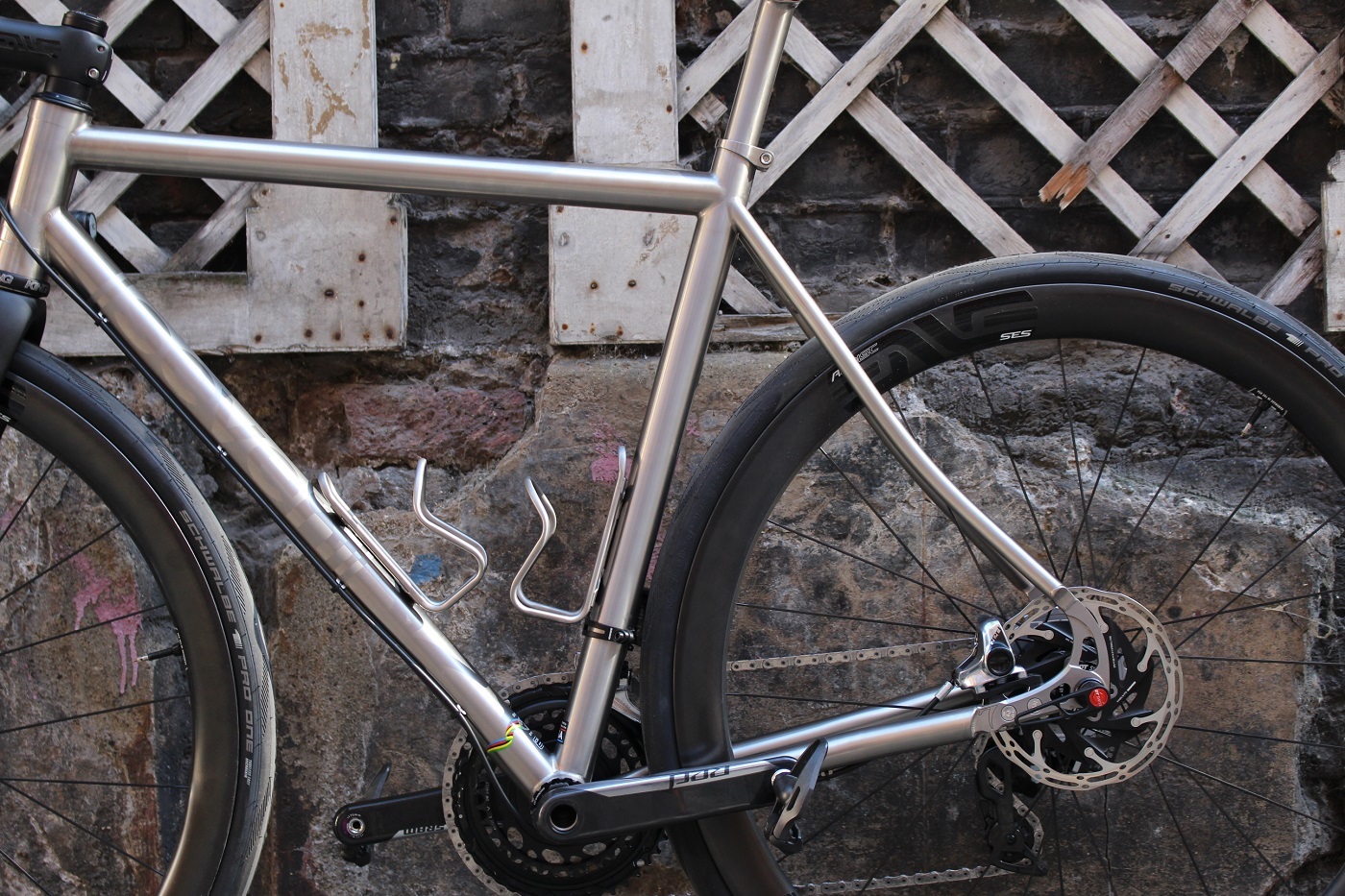 Enve 3.4 All Roads wheels, King cages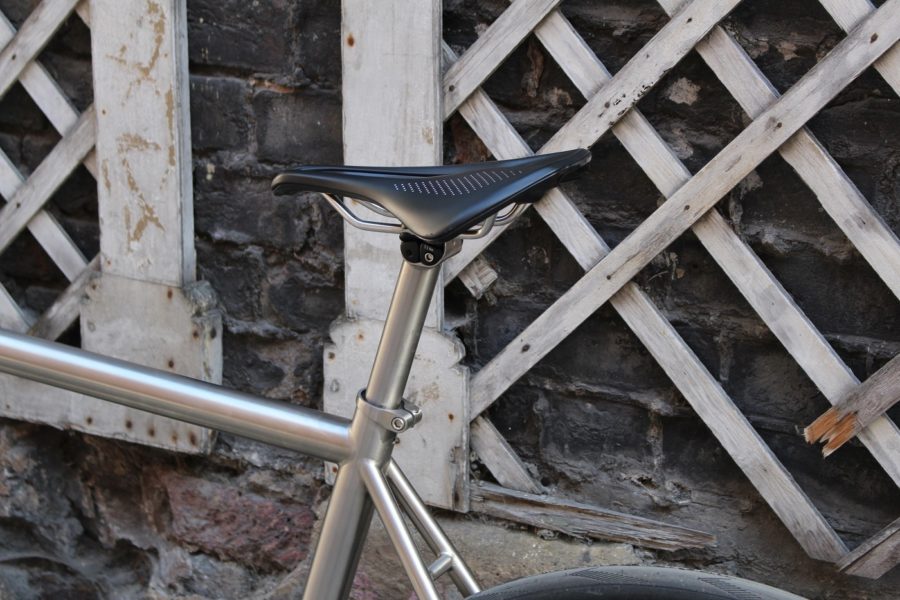 Firefly Titanium seatpost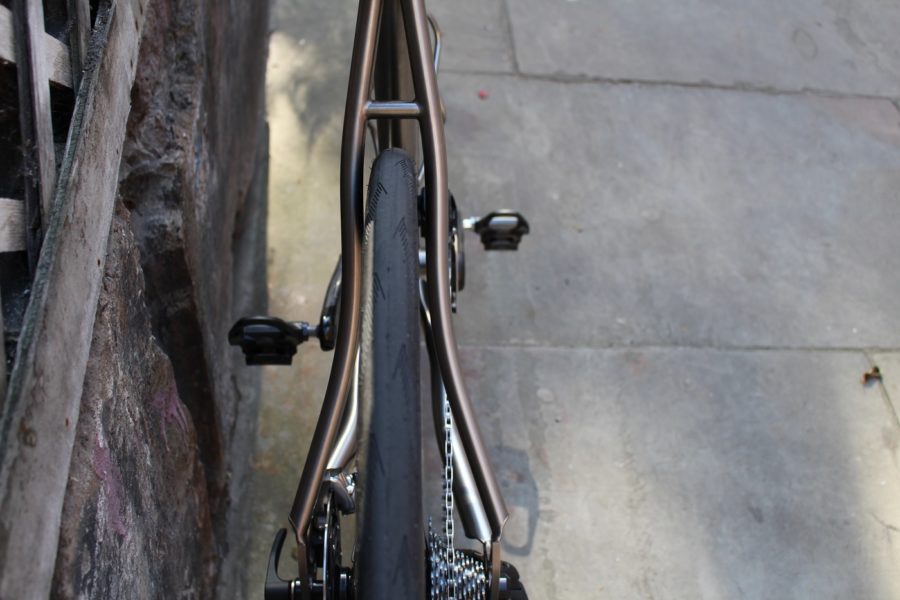 Technical Spec
| | |
| --- | --- |
| Frame | Seven Axiom XX Custom built US milled triple-butted 3AL-2.5V titanium |
| Fork | Enve Road Disc |
| Groupset | SRAM Red AXS eTap |
| Wheels | Enve 3.4 All Roads |
| Tyres | Shwalbe Pro One - 28mm |
| Stem | Enve |
Seatpost
Firefly Titanium
Saddle
Specialized Power
Handlebar Tape
Lizard skin 2.5mm
Handlebars
3T Alloy
Headset
Chris King Inset 8
Price Guide
£13,750.00