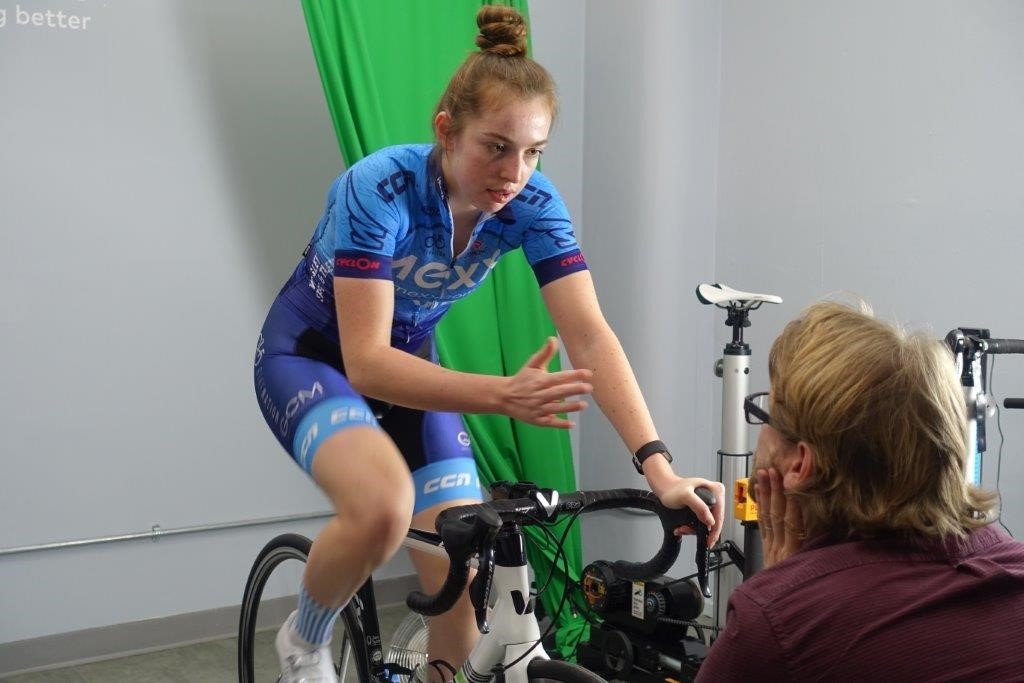 Custom orthoses client gives feedback to Mick Habgood
A cyclist's feet - correct or reflect?
Cyclefit has always been obsessed with foot control; a well supported foot can improve power output, reduce injury, stabilise the rider on the saddle, and improve the pedal stroke.
Our Sidas Custom Footbeds and Habgood Custom Orthotics are used by:
Normal Cyclists who wish to improve comfort and avoid injury
Normal Cyclists with foot pain (past tense)
Normal cyclists who want to improve their performance
World Champion Cyclists
Professional male and female cyclists (Sunweb, Team Ineos, EF Education First, Cervelo Bigla, Correnden-Circus, Team Wiggins).
GB Paralympic cyclists
Japanese Track Team
Team GB Track Team

Custom footbeds or custom orthotics?
This is the crucial question. Broadly we split this into two approaches: reflective and corrective. A Sidas custom footbed is moulded by a Cyclefit Technician and will primarily seek to reflect your foot structure and shape with any correction being fairly mild and gentle.
A Cycling Orthotic appointment, on the other hand, will deal with specific structural issues with the foot and may well seek to correct the foot in the shoe.
Our Sidas footbeds work for most foot types but does not work very well with some foot types: low arches and flat feet or forefoot metatarsal pain, for theis foot type and more complicated feet we always refer to our podiatrist Mick Habgood.
We have found over 14 years at Cyclefit that almost everyone responds positively to foot support in their cycling shoes. Many issues such as 'hot-foot' or knee-alignment, foot-stability, numbness and comfort can be assisted or corrected with a well made custom footbed or orthotic.
More complex issues, or long term discomfort and pain, will require an evaluation by Mick Habgood and a Custom Orthotic.

Sidas Custom Footbed
The Sidas custom footbed is a highly personalised interface between the weight and power of your body, and the sole of the cycle shoe and pedal. A custom footbed can dramatically influence comfort, stability and power. Extra re-reinforcement can be added for high mileage and powerful riders (The Sidas Power Footbed).

An appointment takes approximately 45 mins to 1 hour for one pair of fully custom Conform'able inserts, and you can get a 10% discount on a second pair using the original mould. Please bring your cycling shoes so the original footbed can be used as a template.

The Sidas footbed can be incorporated into other appointments i.e. a Cyclefit, Shoe & Cleat set-up or New Cycling Shoes appoinment so please contact us for more information.
£120.00 Sidas Footbed
£145.00 Sidas 'Power' Footbed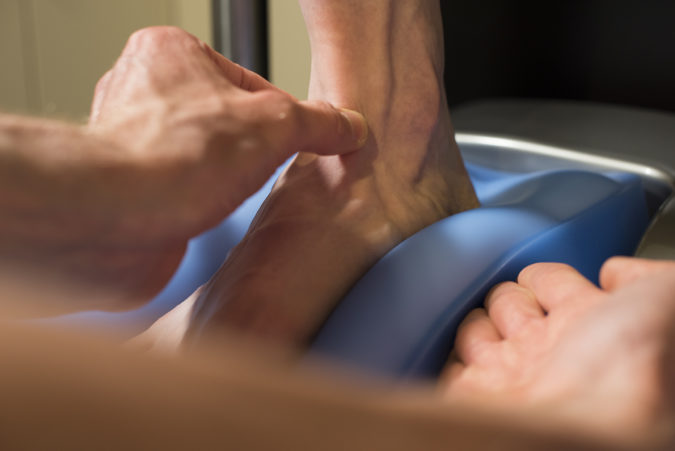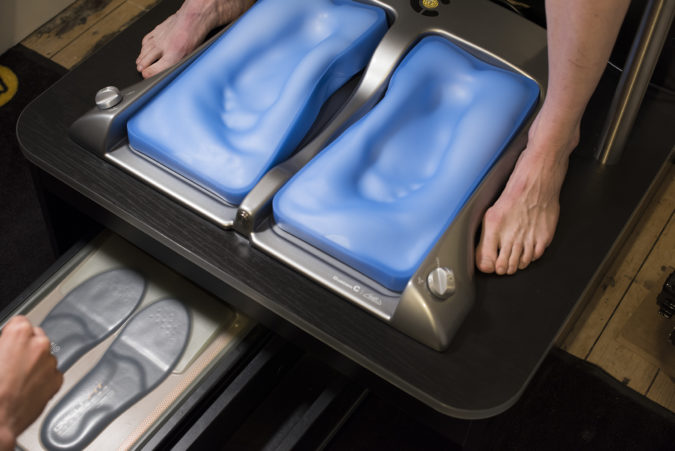 Custom carbon cycling Orthotic by Mick Habgood
Mick is an Australian-trained Podiatrist – BHSc BAppSc (Pod) MChS Biomechanical Podiatrist – who specialises in treating bio-mechanical and orthopaedic injuries of the lower limb. His interest in cycling-specific podiatry followed a long professional collaboration within the European ski industry by addressing the performance issues and the unique injuries of elite and recreational skiers. It was the techniques learned from optimising the "static foot posture" within the rigid ski boot that ultimately lead to his initial involvement with CycleFit almost eight years ago.
The orthotics are hand made from carbon in Nottingham UK to Mick Habgood's specific prescription. They are very stiff and will last a very long time.
Price includes initial assessment, fitting and pedalling dynamics assessment.
Mick Habgood explains the theory behind his custom cycling orthoses
£460.00 30 minutes & 45 minutes (two sessions)
£280.00 Second pair of orthotics (please order after six weeks and within six months if happy with your new orthotics).
Our Podiatry clinics are held every third Tuesday and Wednesday morning:
Appointments are available from 8:30am until 7:30pm Tuesdays, 8:30am until 1:00pm Wednesdays.
The initial assessment and casting takes 30 minutes.
Collection is three weeks later and you will need to ride on your own bike or use our Fit Bike so the orthoses can be fitted in your shoes and tuned for even foot pressure, comfort and support, please allow 45 minutes for this session.
Please bring a pair of shorts and your cycling shoes for the initial appointment. Your cycling shoes will be checked for fit and suitability. New cycling shoes can be tried on and/or recommended.
For the second appointment please bring your full cycle kit and shoes. (We may have your new shoes waiting for you if required).
Cycling orthoses clinic dates
Tuesday & Wednesday 17th/18th December
Tuesday & Wednesday 14th/15th January
Tuesday & Wednesday 4th/5th February
Tuesday & Wednesday 25th/26th February
Tuesday & Wednesday 17th/18th March
Tuesday & Wednesday 7th/8th April
Tuesday & Wednesday 28th/29th April
Tuesday & Wednesday 19th/20th May

Tuesday & Wednesday 9th/10th June

Tuesday & Wednesday 30th June/1st July

Tuesday & Wednesday 21st/22nd July

"The big revelation has been the new orthotics, already covered just over 1000kms with them and it's a world away from what I was used to. I just wished I came to you much earlier now! Nick B"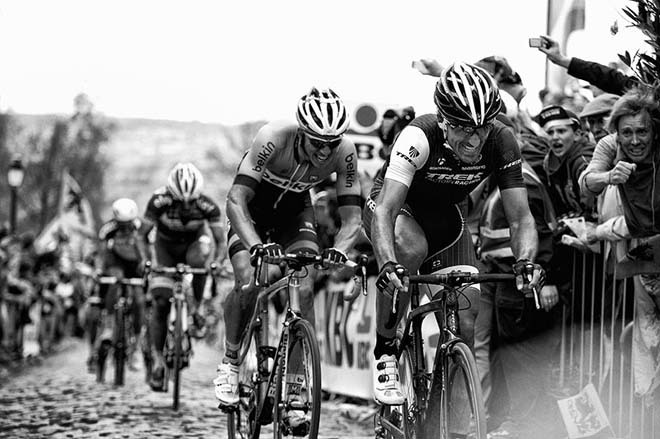 Fabian Cancellara rides to victory in the 2014 Tour of Flanders using Cyclefit custom Sidas footbeds.