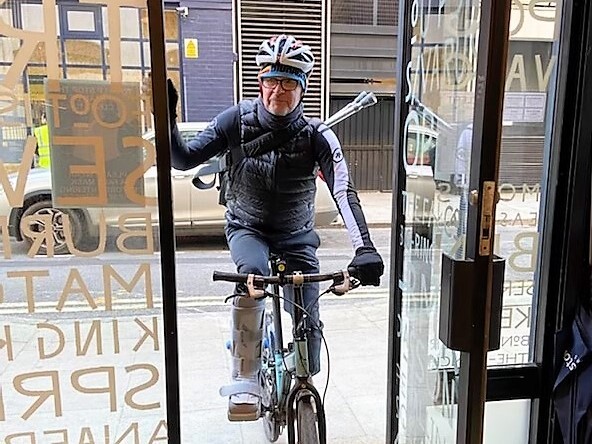 Packing orthopaedic instruments - almost a default setting.
The Bike Industry Take II
Every industry and sector have had pandemic-enforced changes. At one end of the spectrum Amazon owns an even bigger proportion of the planet than it did before, and at the other, small shops, pubs and restaurants are trying to hang on by elasticated sinew. Bike shops should be somewhere in the middle. We were allowed / encouraged to stay open, so people could stay healthy and mobile. Conversely, the bike-industry has always had a weak supply chain and a long-cherished propensity for regularly taking aim at its own feet. The weak supply chain is inexorably linked to a few issues:
The complexity of the finished product - a bike is an assemblage of many smaller parts, from many different manufacturers. They are inherently difficult to source and build.
Many manufacturers decided to outsource their production to a relatively small number of factories based in the Far East. In moments of crisis they have relatively little control over their production. And as a consequence they are all trying to draw down from the same narrow pipe.
The sheer dominance of Shimano. Where once there were many small bicycle component manufacturers all making their products locally all around the world – Campagnolo, Simplex, Mavic, Sachs, Weinmann, Sun-Tour, TA, Sugino, to mention a few. Somehow in the 70's 80's and 90's we consolidated down to a huge and over-dominant Shimano and a comparatively tiny, but still influential, Campagnolo. Now we have SRAM of course as well, but for such a long time Shimano powered most bikes in the world. It was like all cars using the same engine, from the same factory. Not a great situation for supply-chain elasticity. And now almost every bike company in the world is patiently waiting in line behind Shimano. And to a much lesser degree SRAM and Campagnolo.
Just in time production – I have an idea - just make things locally, make them properly, by well-paid and well-treated workers. If it costs a bit more then so be it. Be bike companies. Make bikes. Brompton has proved this is possible and in fact desirable. Bromptons are not cheap and made in North West London. Surely Brompton is the model that bike companies the world over should be emulating? Not picking specs and production slots out of Far Eastern factory catalogues?

Simplex, Sun Tour and Mavic (electronic) derailleurs. Consigned to the history bin.
Industry Roots
The bike-industry's self-harm default may well be rooted in tradition. Cycling until the early 1990's at least, was arguably a working-class past-time. Racers, couriers and commuters – we all seemed to be drawn from the same economic pool. Bike shops grew up presuming that customers always wanted to minimise costs as the first and only criteria. It was expected that a bike-shop would pump up your tyres, adjust your headset and tweak your gears, and there would be absolutely no charge. In that sense the bike industry has long suffered from low self-esteem and therefore struggled to value what it does and what it sells.
Which may explain why there more than a few well known online shops are setting heavily discounted prices for groupsets that they don't have in stock and almost certainly will not have, potentially ever! These groupsets are part of a worldwide drought that could last until 2023. Discounting things that nobody can get is a pointless distraction. But hey it is almost a tradition.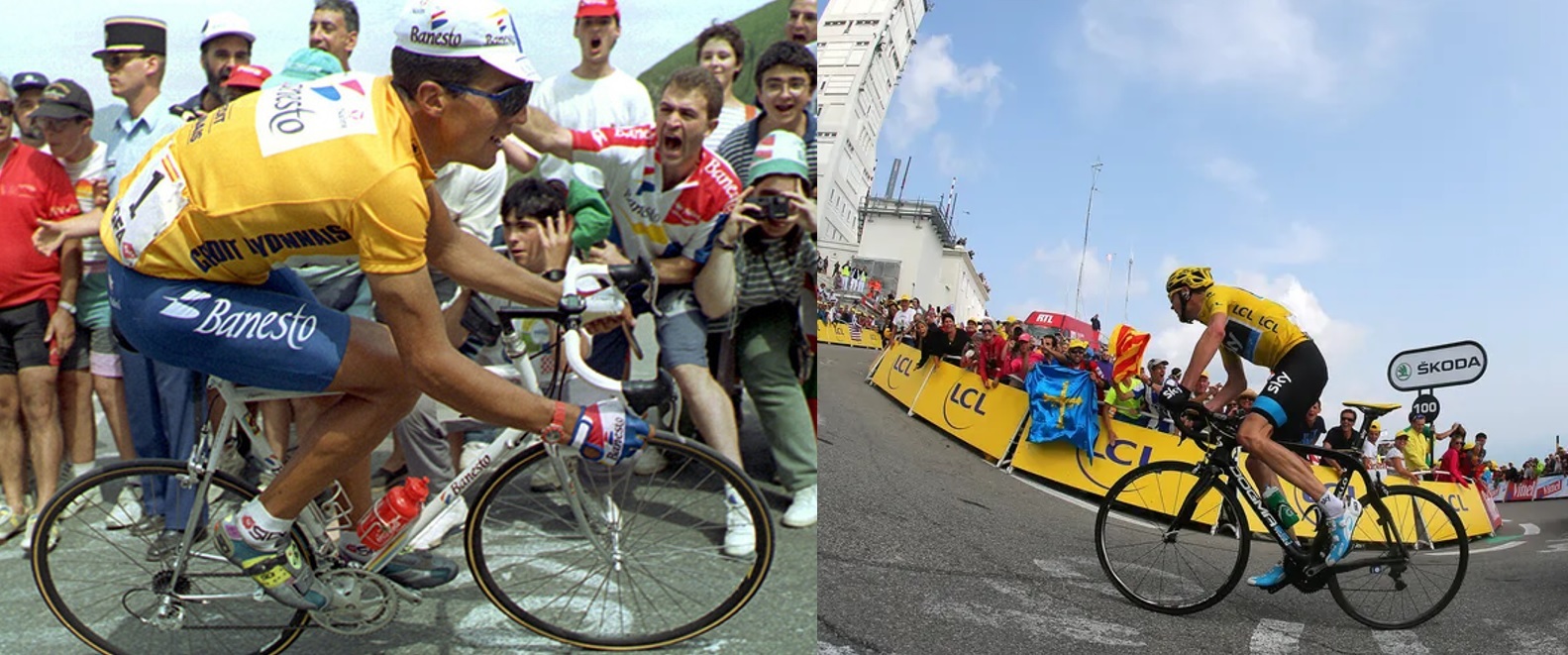 Miguel Indurain on a Pinarello - handmade in Treviso, Northern Italy. Chris Froome also on a Pinarello. But not from Treviso.
Cyclefit And The World Drought
The industry will not change overnight and the current scarcity of all components and some frames, could last until the end of 2022. Here are our practical recommendation for navigating the supply situation:

We invite you to supply your own parts and components for your next bike project. If we can't get what you want.
You may be able to piecemeal from various different sources- a rear mech here, a disc-rotor there.
You want to strip or partially another bike to build up a new one. As long as the parts and in good condition and fully compatible - for example - use a groupset from your winter bike to enjoy a gravel-bike for the summer?
Maybe pre-order SRAM or Shimano to switch over at some point in the future.
Always go down a crank-length not up. If you can't get the crank you normally like to use, don't be tempted to go up a size - your pedalling and comfort could suffer.
Don't make the perfect the enemy of the good or good enough. It is better you are out there having fun, than not being out there at all!
We appreciate this is an extraordinary time and we will do all we can all to work with you to keep your wheels turning.
Lightening never strikes twice
Except when it does. One would have thought that I would learn something from last year's dog/running/collision/broken-ribs vignette? But apparently not. Two weeks ago - I was out running (more of a tired shuffle in my case) with my wife, daughter and our dog (yes, the very one that caused 4 broken ribs last year). When another dog, somebody else's dog, ran at top speed at my feet. It was out of my peripheral vision and hit me side-on, causing me to twist on my right ankle with such ferocity that my right foot broke through the side of my running shoe.
I lay on my back looking up at my wife's "I do not bloody believe this" expression and felt myself mentally slump.

I couldn't even find a pithy response when the dog owner came over and acerbically chimed in:

"I suppose I better say sorry?"

I spent the 3k walk back with a makeshift crutch, unpacking the non-apology. All it needed, to be one jot more acceptable, subsequent to the strange and obviously rhetorical original statement, was an unequivocal
"do you know what, I am actually genuinely sorry".

Did he intend to actually NOT apologise? I asked myself as I rested, huffing and puffing, on a handy tree-stump, with my foot hanging out the side of my running shoe. Or was it just lazy language, muddled in with dawning guilt and culpability? Like car drivers desperately trying to avoid taking responsibility after a 50/50 fender-bender?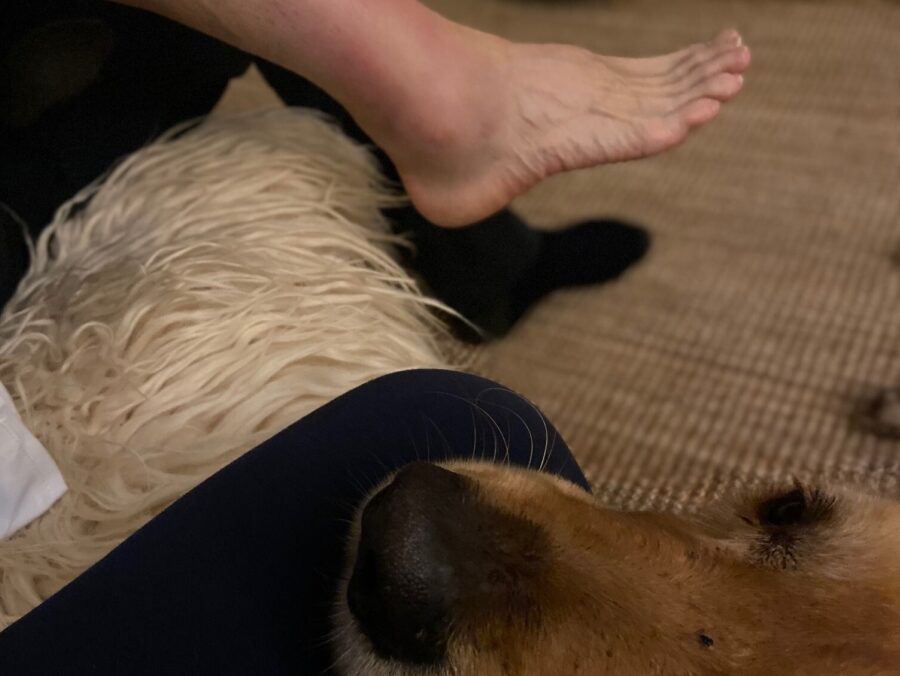 Between icing sessions. Raff not sure whose to blame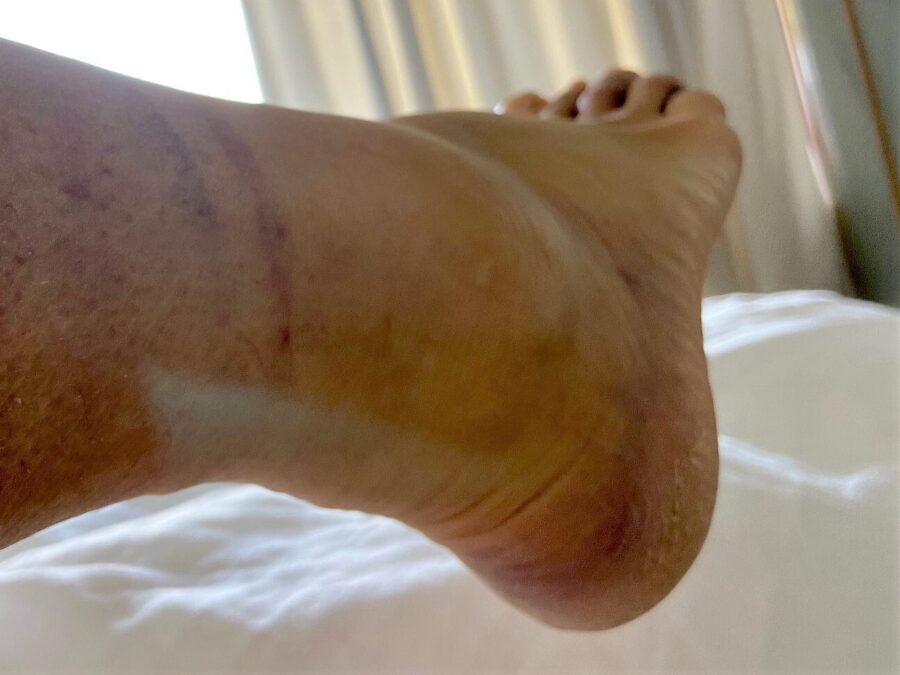 The fibula break is just above the ankle
When hope is no longer a strategy
The running party had run on and the walking party of errant dog and strategic non-apologist had walked off. I was alone with a ballooning ankle and a long limp home.
Raff, my dog, as the only empathic and sentient being in the vicinity, came back to check on me. After sniffing around my foot for a few moments, he fled off in response to my wife's call on the wind.
Bollocks! Bollocks!
At first, I thought (hoped) it was just a sprained ankle. I iced, raised and compressed it all weekend to try and bring the swelling down.
A week at Cyclefit seeing clients and things were not getting any better. Instead of going home on Thursday I took a deviation passed UCH on Gower Street. In my mind, it was all a box-ticking exercise. A quick x-ray and a pamphlet about how to pamper a sprained ankle and I would be out in time to catch the 18:20 from Paddington. I walked in carrying my Airnimal folding bike and big courier-bag, hence the charming young doctor was thinking the same, but sent me down for x-rays anyway. One box ticked.

As I stood looking at the x-rays with the radiologist, I was invited to sit in a proffered wheelchair. The fibula (small bone in the lower leg) was snapped in two. Not in a nice compound fractur(y) way you see in Holby City - more like the jagged-edge of a broken beer-bottle. "That doesn't look ideal" I remarked as I quietly sat down as instructed. "Indeed sir, it is not" came the world-weary response.

After being shown to a bed I was left to decompress on what a fool I had been. In truth I knew it was probably fractured (Graham Anderson had told me as much). I had made hope a strategy because lightening never strikes twice. I advise clients all the time to take things seriously (I had probably even dispensed that advice that very day). And here I was in a private bunker of denial.

"The ankle is the second most important joint in your body in terms of quality-of-life preservation (cervical spine is number one incidentally)"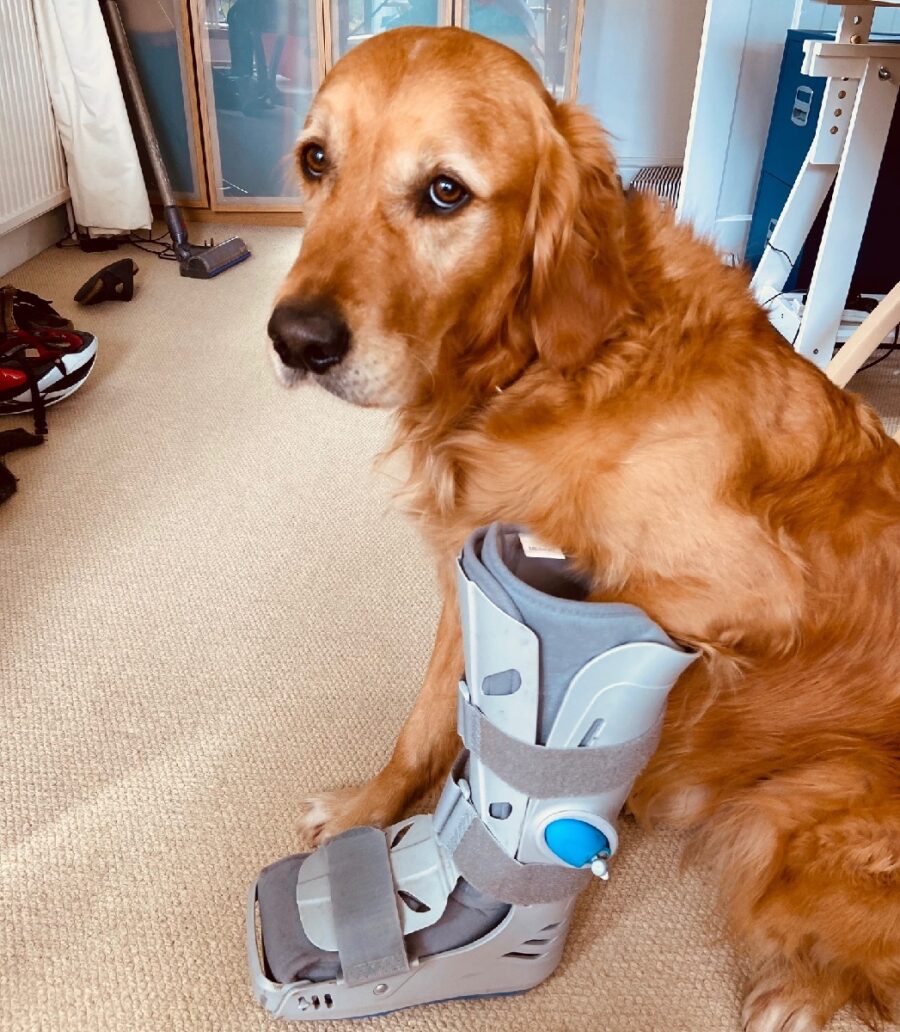 Putting himself in my shoe/boot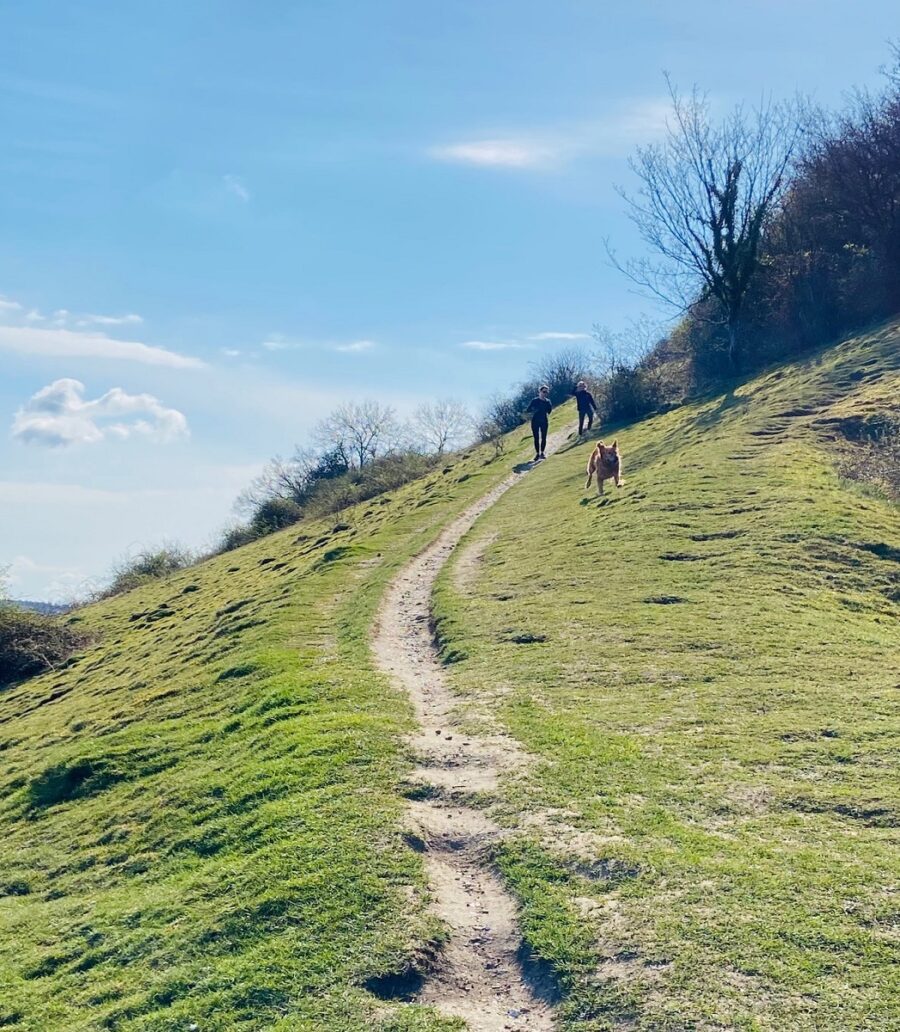 Joint Importance
The ankle is the second most important joint in your body in terms of quality-of-life preservation (cervical spine is number one incidentally), and here I was playing Russian Roulette with mine.
The Orthopaedic team came along and said they wanted to put a plate in my lower leg. My response was immediate – "fine" I said. Regular Cyclefit Journal readers will know this is not my first rodeo. Trust your doctors – you only have one chance to be an urgent case and this was mine. Going into Easter bank holiday was not the best timing, but the fault was all my own. The Orthopaedic team ordered one more set of standing X-rays. And the next thing I know is I am being discharged onto the street with a Star Wars Stormtrooper boot, brand new set of NHS crutches, grab-bag of quality pain-killers and a Fracture Clinic appointment for after Easter. It was an anti-climactic and forlorn one-legged ride to Paddington, with my crutches rattling in the chilly wind. I had missed the 18:20 by a good three hours.
To be continued.