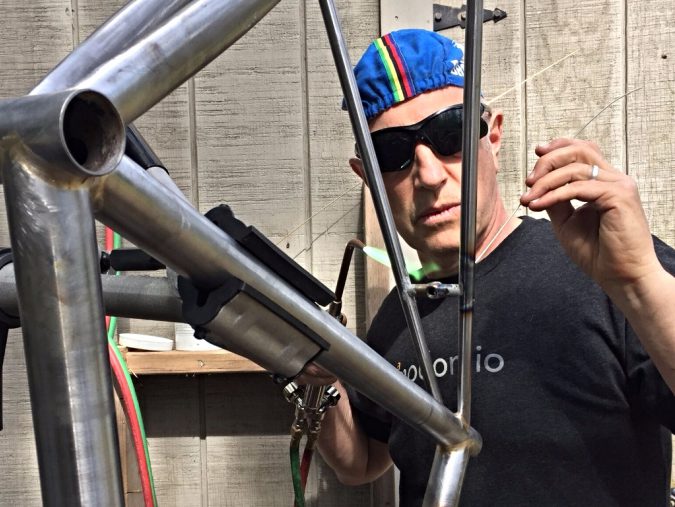 Ben Serotta picks up The Torch again
2017 amodomio - handmade by a certain Mr Ben Serotta
"I will build bikes another day. Ben Serotta"
amodomio by Ben Serotta
Ben Serotta
Ben is one of the most respected people in our industry. Designer, visionary and creator of some of the most glorious bikes ever made for nearly 40 years from his factory-in-the-woods at Saratoga Springs. We worked, and rode with Ben for over ten years and Cyclefit was a top three Serotta dealer for most of that time. Every week we have clients bringing in Ottrott's MeiVici's and Legend SE's for servicing that they bought ten years ago and more, and they are still perfect and they still love them. Serotta bikes ignite passion and devotion the world over for good reason. The Serotta Factory closed for good in 2013 - Ben talks about that time in his blog Seeking The Higher Ground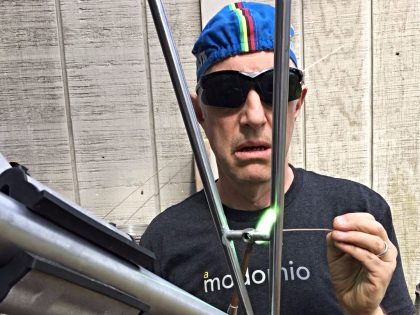 Ben finally picks up the torch again - 2017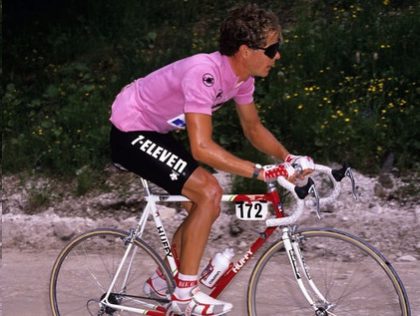 Ben made bikes for Olympic and Tour de France Champions. As well as for Huffy / 7/11 and Andy Hamsten - here winning 1988 Giro d'Italia on a Serotta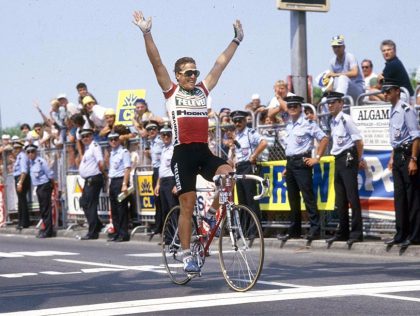 Davis Phinney (Tyler's Dad) wins a Tour de France stage on a steel Serotta
amodomio BSB
Ben Serotta BSB is designed and made by one man - Ben Serotta. BSB actually means Ben Serotta Brazed. Ben's amodomio project also sees the renewal of a forty year plus relationship with Columbus Tubing from Italy. Columbus have publically stated that Ben's last iteration of Serotta/Columbus Niobium Spirit Colorado tubeset, is possibly the finest steel tubing they have ever produced.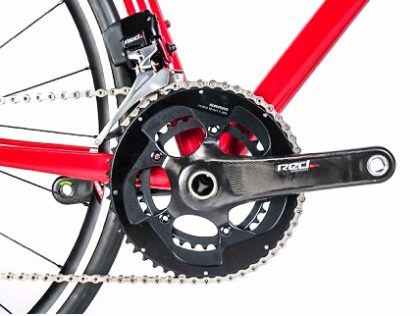 C17 BSB leverages Ben's unique 40 year relationship with Columbus Tubing from Italy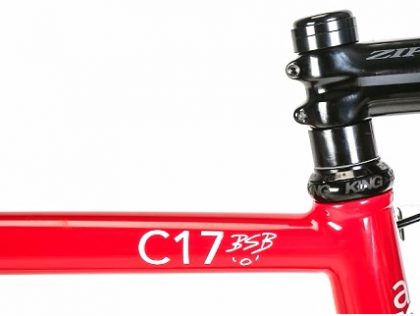 BSB means Ben Serotta Brazed - seamless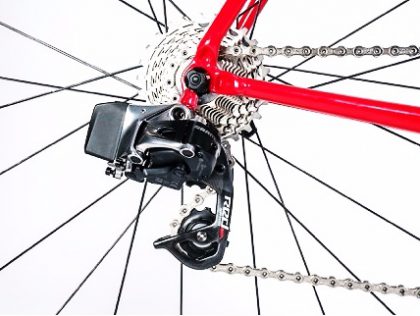 Ben imagined his C17 frame with SRAM Red. Our own current favourite groupset
Predictable Flex & Matching Components

Ben's career and his grand project has been based on two core concepts:
1. That predictable flex in a frame is actually a great thing. Think of how a pine tree sways in a big wind and how this stops it from cracking and falling by dissipating stress along the trunk.
2. Matching frame performance to available component performance. My own Serotta CDA is made of 2008 iteration Serotta/Columbus Colorado Niobium steel. It is perfectly matched to the components of the day - 10-speed Campagnolo, Neutron Ultra wheels and Deda bar and stem.

But new components means a new design and iteration of the Serotta/Columbus collaboration. For 2017 Ben has over-sized the tubing in some places to add at rigidity - remember that doubling the width of the tube increases stiffness by eight times. Ben has at the same time decreased the wall thickness of the tubing and changed the butting profiles. But the Serotta Colorado Concept remains that each tube will change its shape, width and butting profile continuously along its length in accordance with the stresses at that particular point. This is not trivial and as a philosophy at odds with other voices and grandees in the industry.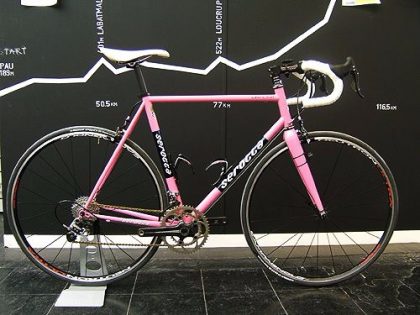 Phil's 2008 steel Serotta with Campag 10sp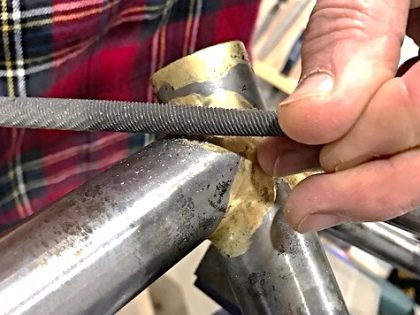 2017 Serotta steel is oversized to match the stiffness of modern components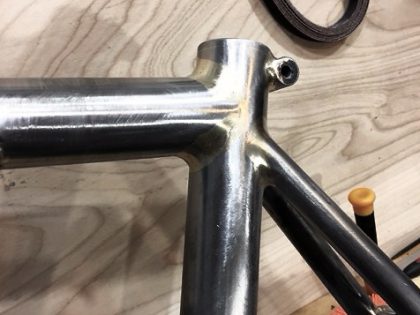 Ben doesn't buy off-the-shelf tube-sets from Columbus. They have a 40 year history of cooperation and innovation. The smoothness of that filet-brazing is astonishing.
Ordering amodomio
Limited Edition
Initially we are offering Ben Serotta's amodomio BSB Disc and Non-Disc. All these frames are handmade by Ben Serotta. This is by nature time limited as there is only one Ben!
1. BSB (Ben Serotta Brazed) RB (Rim Brake)
2. BSB DB : Ben filet-brazed for disc brakes
Colour
Notionally amodomio are only available in red or blue. But Ben has assured us here at Cyclefit that he will finish in a different colour if you prefer. But he won't build an ugly bike with an 'inappropriate' colour!
Fork
The amodomio forks are all contiguous carbon; both have tapered steering columns. Technically they are 31.8 / 28.6 (1 1/4" - 1/1/8", which builds a stronger fork than the typical 1 1/8" while not looking too oversized like the 1 1/2" to 1 1/8" tapered forks. Nicely thought through Ben.

Price
Prices start from £5400 - inc frame+fork+headset and inc VAT
Further Reading: