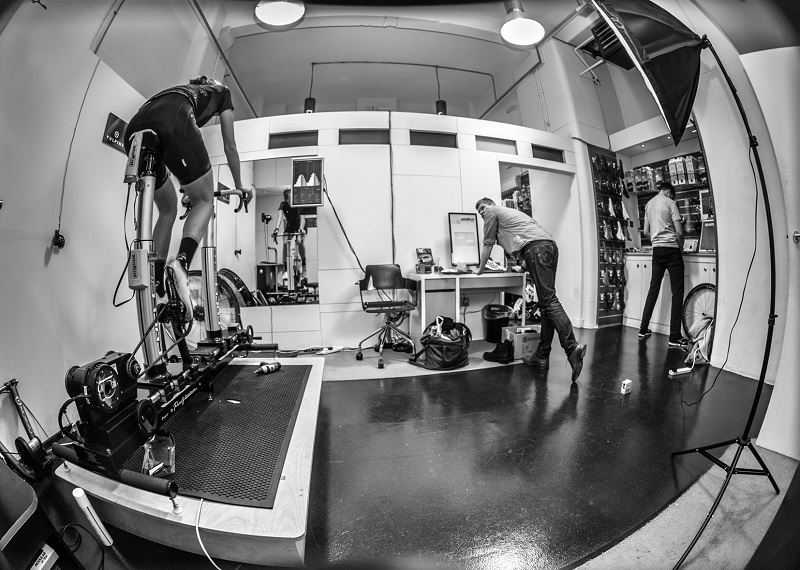 Cyclefit v's Retul - FAQ's
We still get asked from time to time by current and prospective clients as to how Cyclefit differs from Retul. Occasionally (very) we even get people not coming to us because we don't use Retul. So probably eight years too late I have decided to set the record straight with this set of FAQ's based on clarification that has been or should have been sought. I have tried to avoid any blatant flag-waving and have sought to put myself in the shoes of someone who is researching the subject of bike-fitting, trying to make an informed decision which is best for them.
Q. First off is Cyclefit Anti Retul?
Not at all - we know the founders of Retul very well; we have trained, taught and collaborated alongside them for many years and have welcomed good friend and Retul co-founder, Todd Carver, to lecture at our last three Cyclefit Symposium's in London. We admire greatly what they have achieved both technically but also in helping take fit from a sleepy backwater right to the top of the menu for all manufacturers and consumers. They are definitely brothers-in-arms and collaborators to the cause.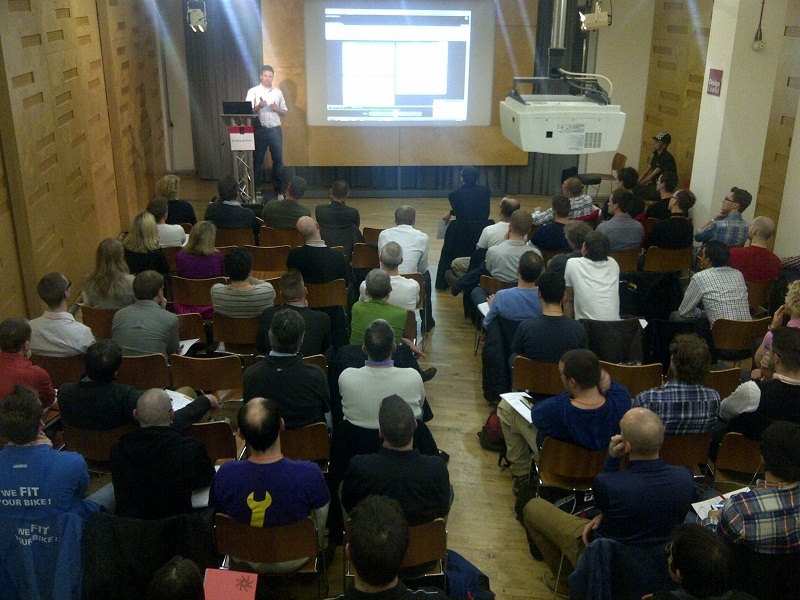 Retul at co-founder, Todd Carver the Cyclefit Symposium
Q. Is Cyclefit's guiding 'Ethos' different to Retul's?
Well to be fair this question should really be addressed by Retul to be balanced so only the Cyclefit part of this is accurate. The Retul response is imagined and therefore just our opinion.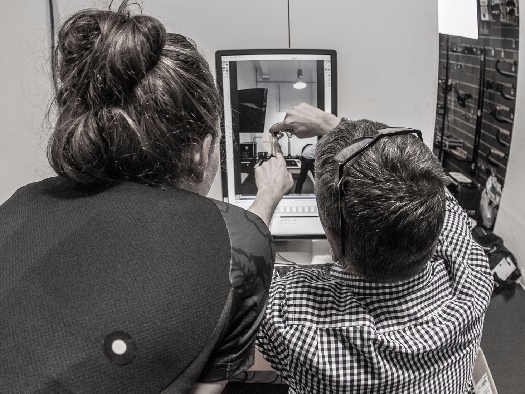 Cyclefit has always been driven by two things:
1. The pursuit of knowledge around a person's dynamic interface with a bicycle. Actually we started back in 1999 with a simpler question - "why do bikes often hurt people" It was a sincere intellectual quest so we could create processes and systems to take what we learnt to help people perform better on their bikes.
2. To work in a sincerely collegiate and transparent manner with friends and colleagues that we met along the way to help the learning journey. We have been truly blessed to make great friends with talented people whose fields of interest intersect with our own (including Todd, one of the founders of Retul). I won't list them all here but they consist of: physios, surgeons, osteopaths sports scientists, bike-fitters and most of all clients (see additional reading link below). We continue to learn from our clients by working with their individual needs every day.
Retul Ethos:
Retul we imagine, set out as an innovative and tech-led solution to making fitting repeatable to consistent quality by anyone anywhere in the world. It was a bold and innovative investment given where fitting was ten years ago. But Retul's founding partners: Cliff, Todd and Frankie had some pretty formidable skills and technology that enabled them to win hearts and minds that had previously been closed to fit. Retul have done more than most to bring the subject of bike-fitting in from the cold and into the mainstream.
Q. Is Cyclefit anti technology?
A. On the contrary we love technology but we always want to be its masters and never its slaves. We were the first company in the UK to introduce the following innovation and technology into the commercial fitting environment:
Motion Capture - first Silicon Coach and later Dartfish
Custom footbeds specifically for cycling
Foot canting and control
Pressure mapping for saddle and feet
Spinscan pedal force analysis
Q. Okay so why doesn't Cyclefit use Retul?
Well probably because Retul as a tool was never aimed at us. When Retul launched eight of so years ago we were already committed fit advocates that were working not in abstract in a shop in a remote town but as part of a close network of interested professionals working together everyday to solve real problems. What we perceived we needed was more knowledge and research not necessarily another new measurement tool. Especially when we have always been happy with dynamic motion capture (above). We chose to invest in more, better, faster cameras than a totally new technology platform. Had we been working as new fitters in an isolated new shop somewhere then Retul would been on our shopping list.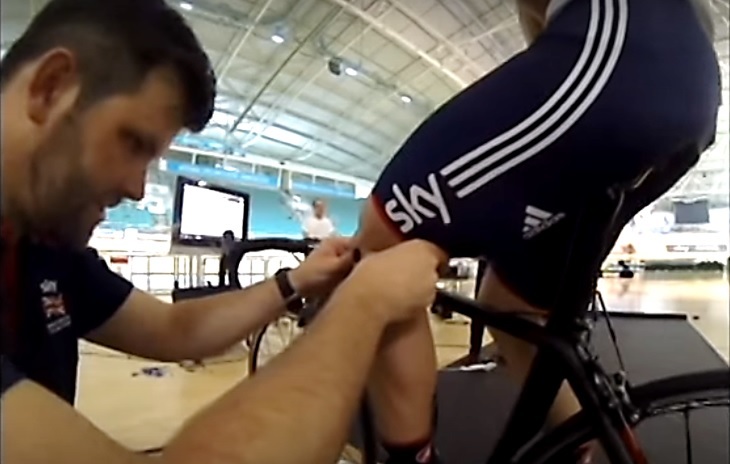 But Phil Burt Does - Our Consultant Medical Director Phil Burt has used Retul extensively when working with Team Sky and Team GB (below). He uses Retul as an accompanying tool to his own diagnostic skill and clinical experience.
Q. Should you book a Retul or Cyclefit bike fitting?
You should book with the individual that you trust or is recommended to you by a friend or colleague. Even within Cyclefit there are clients who prefer to wait to for one of us because they feel comfortable with them. Otherwise go by reputation and review. Retul has tried to standardise the quality of delivery across the globe as far as they can but inevitably there will be natural variety. We try and standardise our quality of delivery across Jules, Phil, Morgan and Jimmy but natural personalities and interests still bubble to the surface (e.g. Phil loves old blokes with bad backs). There are some quite brilliant Retul fitters out there we have worked with over the years and also some less experienced ones. Obviously at Cyclefit we are all quite brilliant.
Conclusion: In One sentence or less
Cyclefit is a knowledge/information/education company that utilises and embraces technology.
Retul is a technology company that utilises and embraces knowledge/information/education.
"Nobody can own everything, which has to be a good thing."