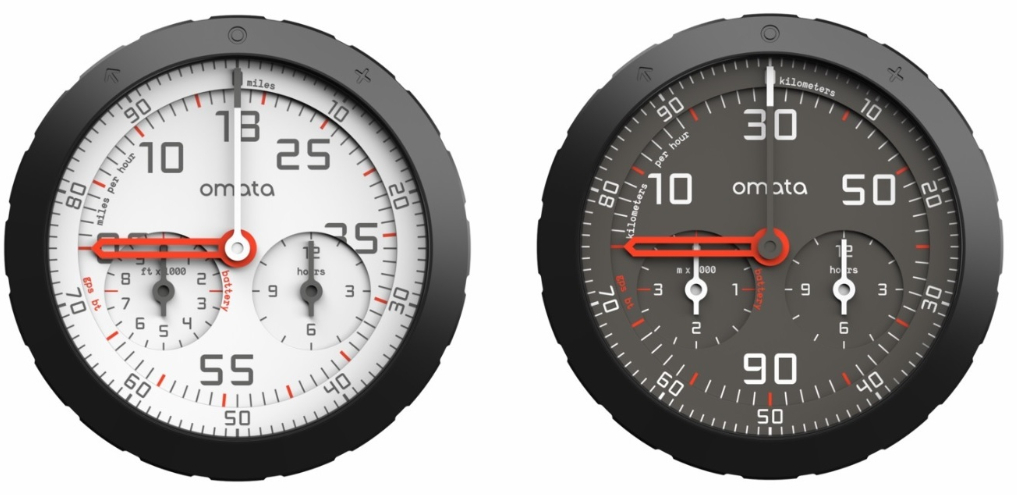 The Omata One - available in MPH (white) and KMH (black). Handmade in Finland. Exclusively from Cyclefit
The OMATA One - A New Standard for GPS Bike Computers
Nearly every bike we build goes out with a NASA mainframe strapped to the bars. It has become casually de-rigour, and almost always is to the detriment of the aesthetic we all had at the beginning of the project. Now finally we have an elegant solution. We adore everything about the OMATA One cycling computer. We find echoes everywhere between Cyclefit and Omata. We are both obsessed with beauty and perfection, but also behind the scenes underpinned by science and technology. We are determined at Cyclefit to wear our science lightly because Cyclefitting should be a fundamentally human process. And similarly Omata literally is an all-analog, tactile instrument on the front-end, and all-digital zero's and ones behind the scenes. The OMATA One translates satellite GPS signals into rotary mechanical movement, so you can see and feel your effort through the physical motion of legible, high-contrast dial hands.
Julian Bleecker, Omata Founder, Speaks in London Oct 31st 2018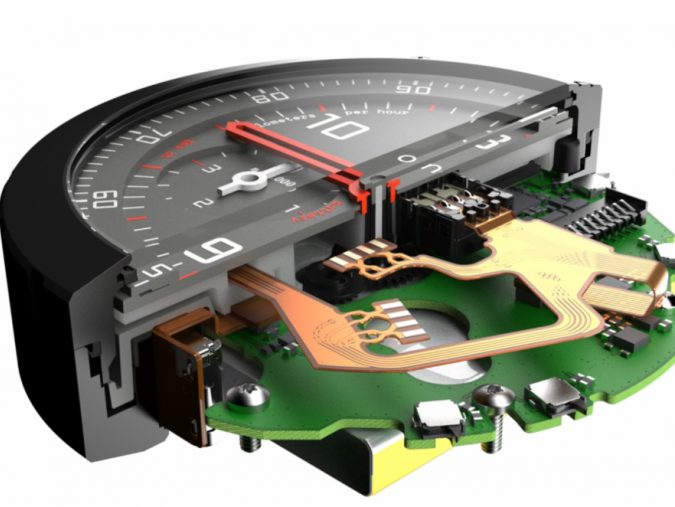 75 grams of precision Finnish-made technology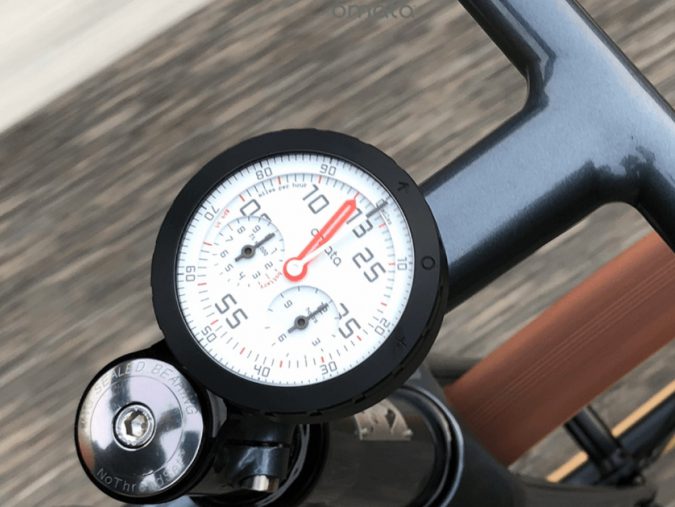 All we ever want to see. Pure beauty.
Less Distraction, More Connection
"We're making a unique piece of technology for your bike. It's not technology for the sake of it or because it's the natural next step. No. We're creating a product that prioritizes what matters most - the ride."
Nokia Inside?
Omata was founded by artist/technologists, Julian and Rhys, with the intention of creating a natural and beautiful instrument that would enhance, but not distract from, every ride you take. Phil (Cyclefit), despite being extremely technical as a fitter, generally eschews technology when he rides. Omata is the only bike computer that he would ever use, precisely because it is beautiful and intuitive.

The tiny Omata team in California are assisted by - a small R&D team of ex-Nokia 'clever bastards' in Oulu, close to The Arctic Circle, Finland. In fact both Julian and Rhys from Omata also used to work at Nokia. No coincidence then that OMATA's are hand assembled in a town called Haukipudas, Finland.

A Modern Mechanical Movement
"What we particularly love at Cyclefit is the way Omata wears its science so lightly"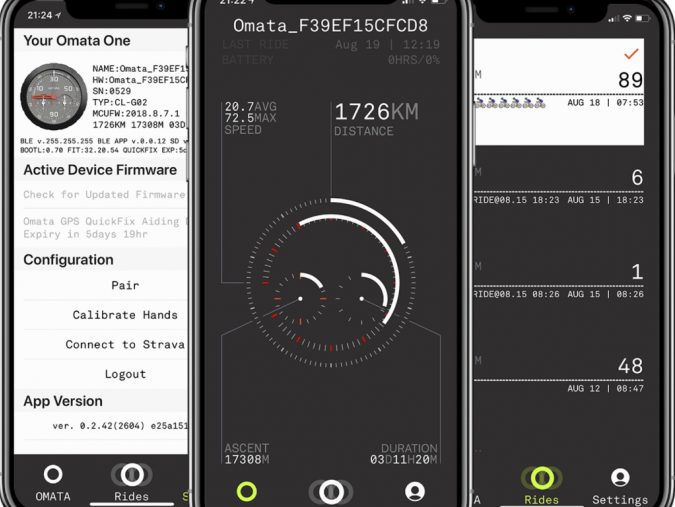 Jules will almost certainly use this. Phil almost certainly not.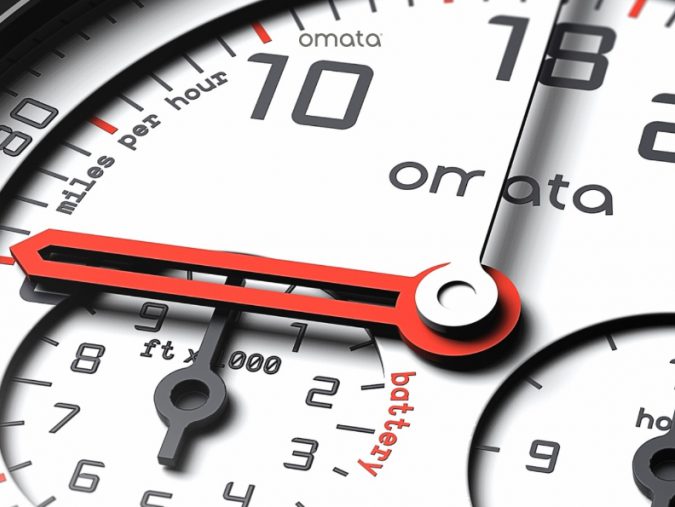 But both will enjoy looking at this.
The OMATA One is encased in a gorgeous ,robust aluminum housing, with a rotating bezel used for switching modes - USB-C for charging and BLE/ANT+ for pairing to external sensors such as Power, Heart Rate and Cadence with a future firmware update, expected by Christmas 2018.

The OMATA One Utility App
Phil will doubtless use his Omata for real-time information and ride enhancement. Jules will use the Omata App to download ride data & review it, upload his rides to STRAVA and also if needed, re-calibrate the hands. It'a up to you.
There's just three simple pages to the App:
OVERVIEW which shows the cumulative data and current state of your OMATA (eg battery level etc)
RIDES which shows the individual rides and allows you to upload to Strava
SETTINGS
OMATA One Specifications