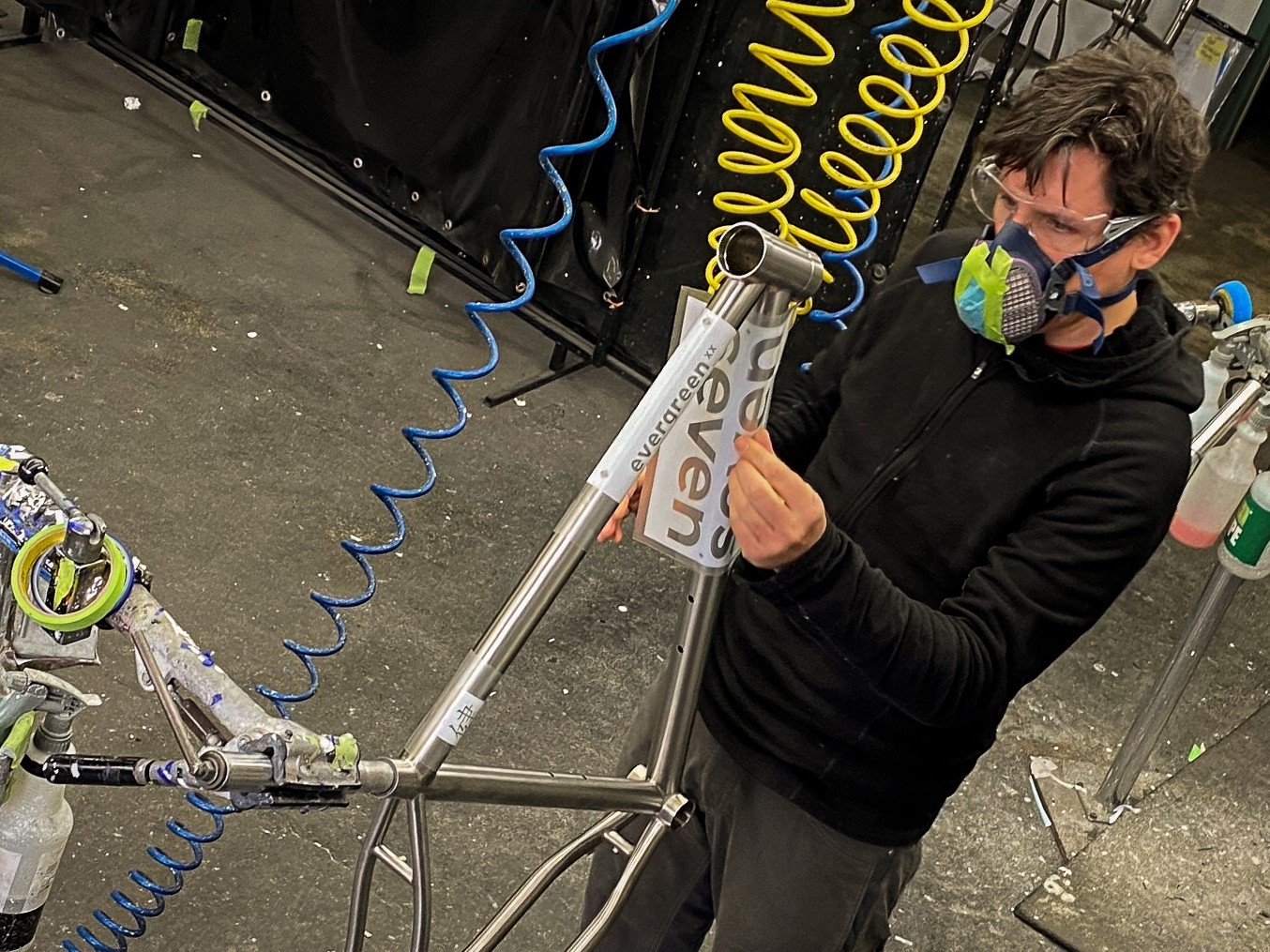 Kirk Telegaar works on a customers custom frame - maybe yours?
Seven Cycles Covid-19 Update -
Seven Cycles kept the embers of production alive early in the Covid Crisis - we spoke to Rob back in Late March at the beginning of all this - he was stoical and practical - as ever. Since that time we have been getting regular updates and also beautiful bikes coming through from the enigmatic Seven workshop. We asked Rob for a few photographs and report of how they are getting on - here is what he sent us: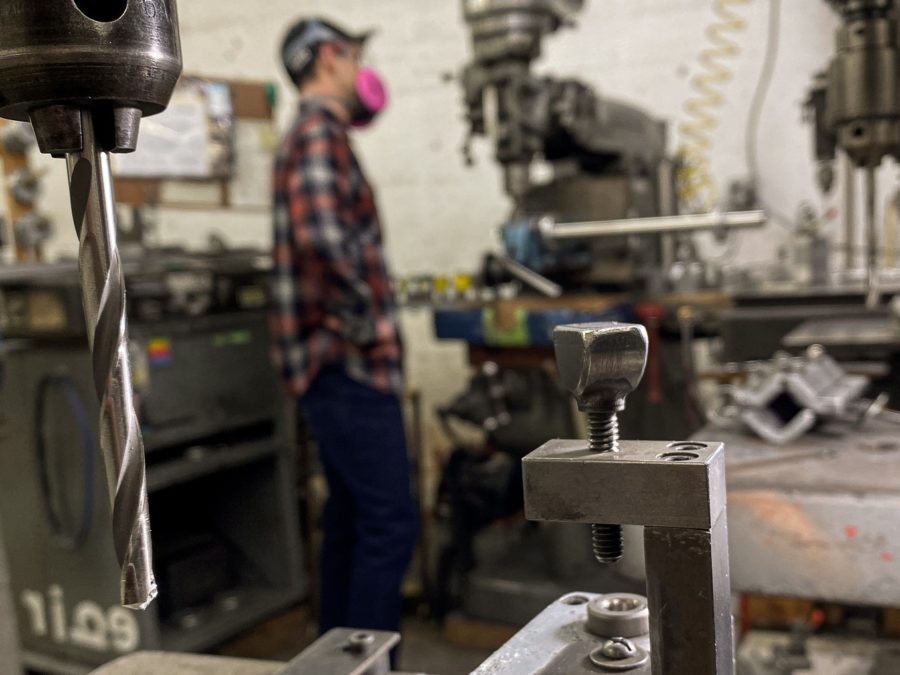 Dan Cariolo mans the drill bit - June 2020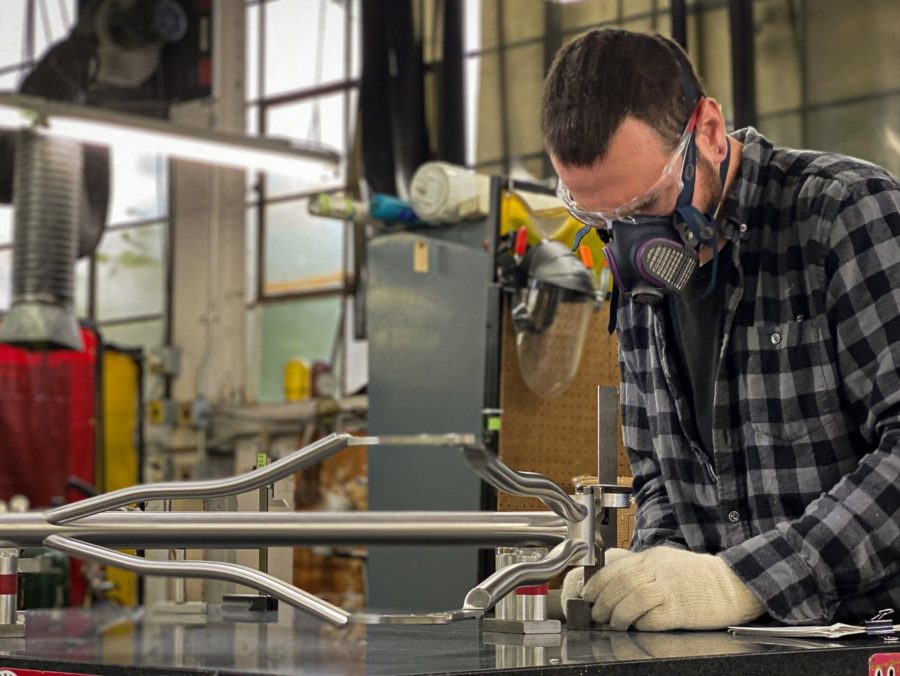 Devin Jagoda - alignment-check
"We speak through respirators and can't be heard very well. We communicate through text a lot more. We take circuitous routes through the factory to maintain distance. We try not to touch anything someone else will touch. And somewhere in there, we build bikes. We're almost keeping up with our order rate. Every day we're figuring out new ways to work three shifts and build more with less. We're working harder and more focused than ever to build bikes as fast and efficiently as possible. We're conflicted about being very thankful for how busy we are. It's at odds with the news and what we see people going through each day. Everyone at Seven and their families continue to be safe and healthy. We're thinking of you all. Stay safe. Ride when you can. Every day is the adventure."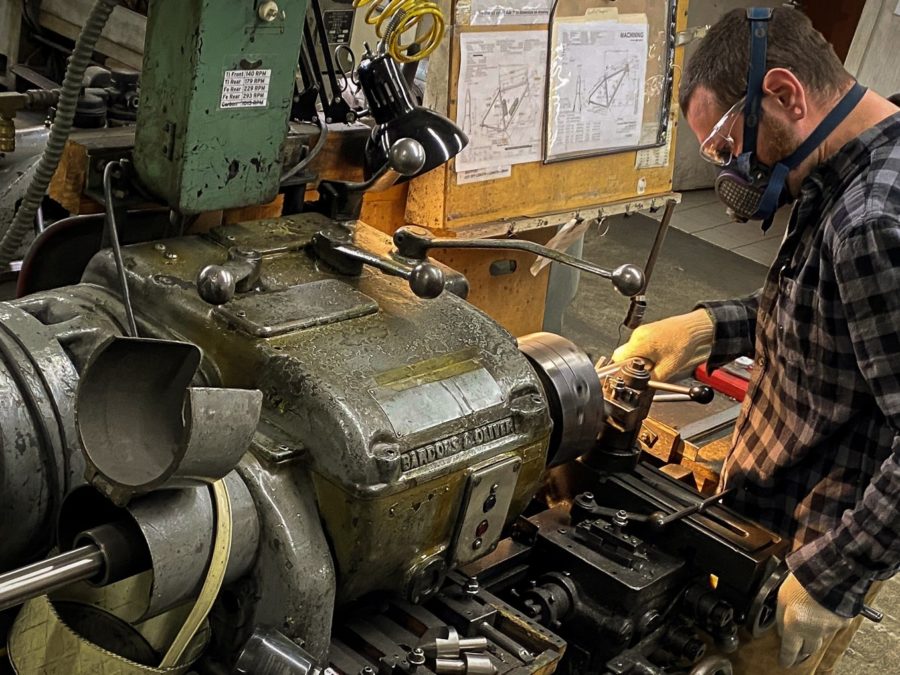 Devin Jagoda - tubeset cutoff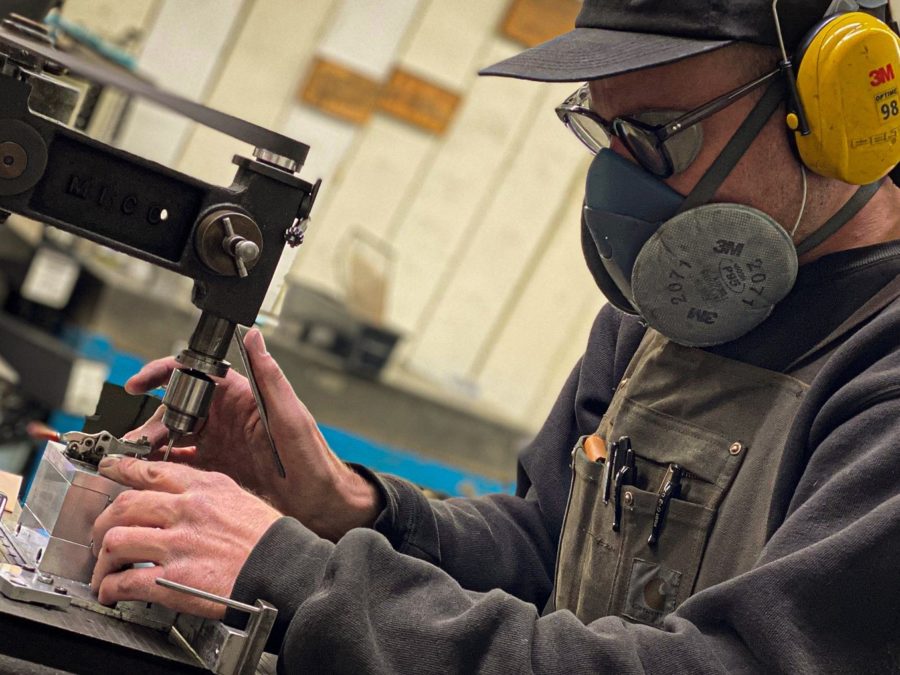 John Tomai - head-tube badge drilling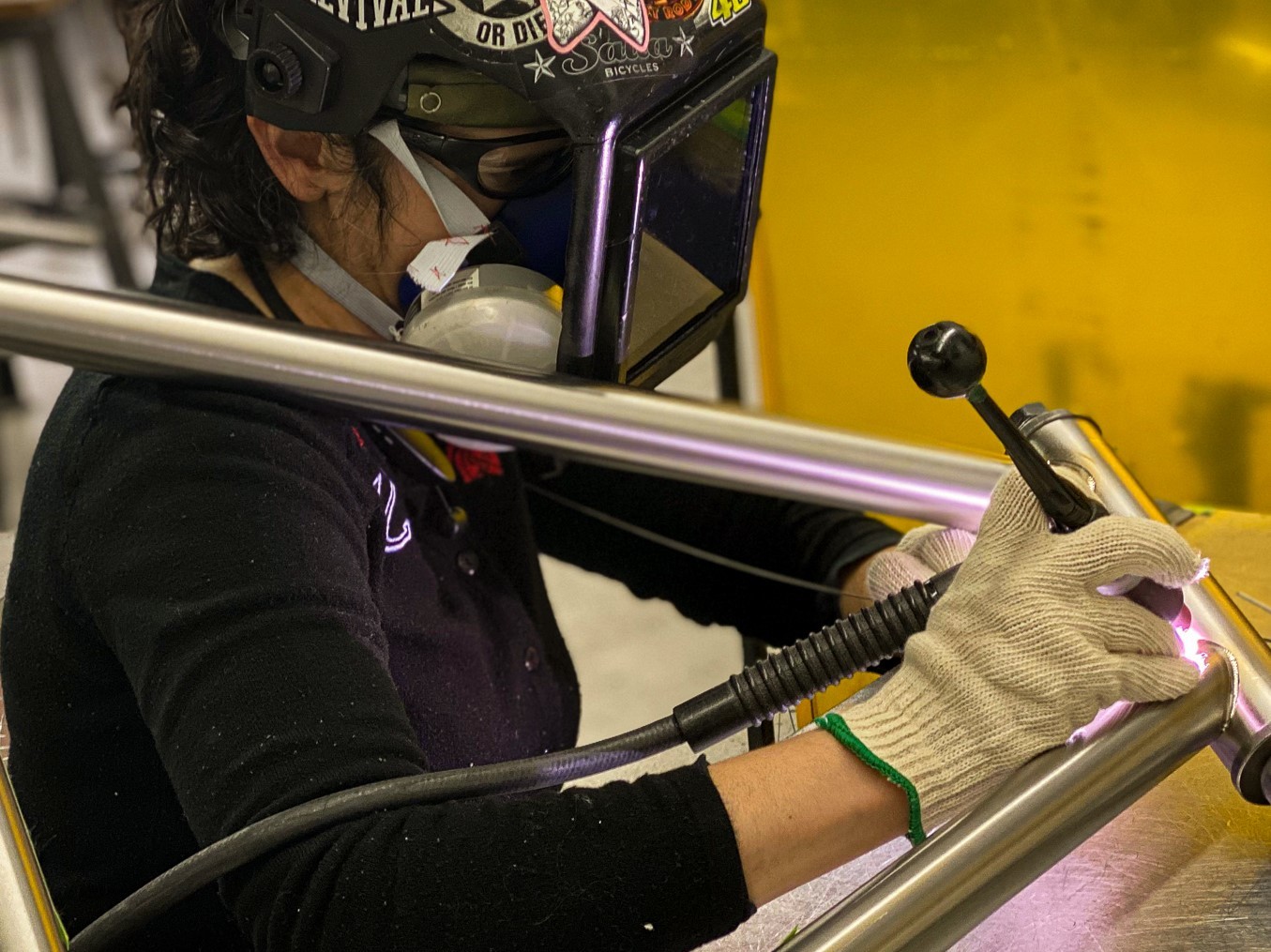 The peerless and supreme Stef Adams - welding through the frame.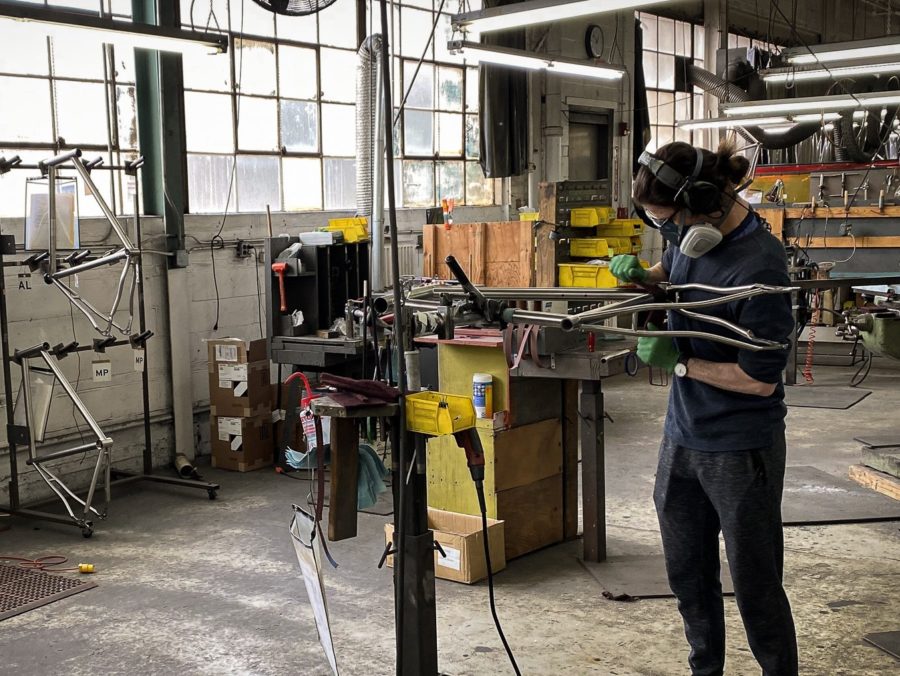 Matt Pierce - finishing alone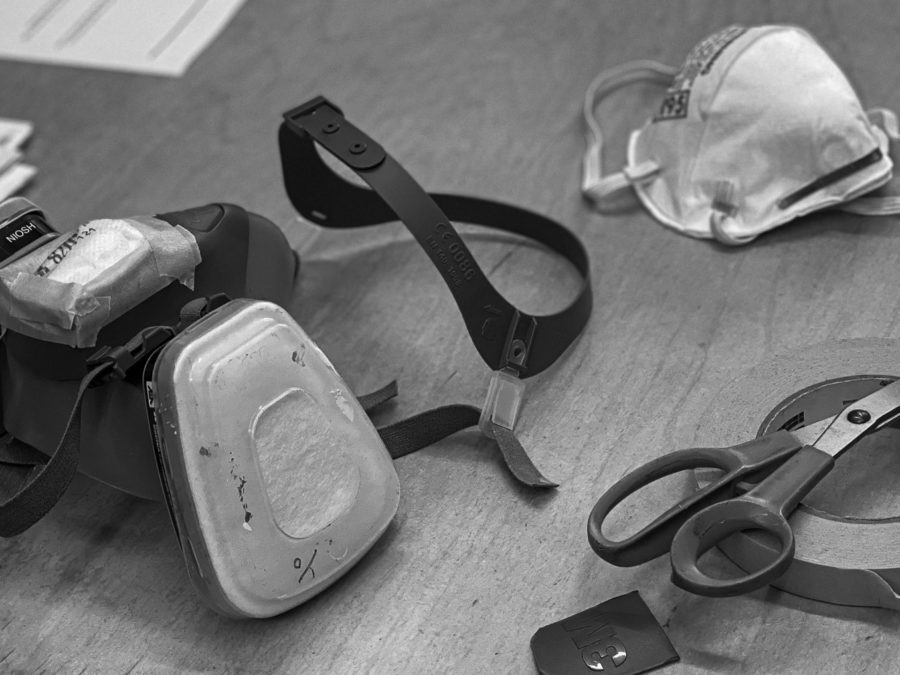 Respirator modification v.3.0