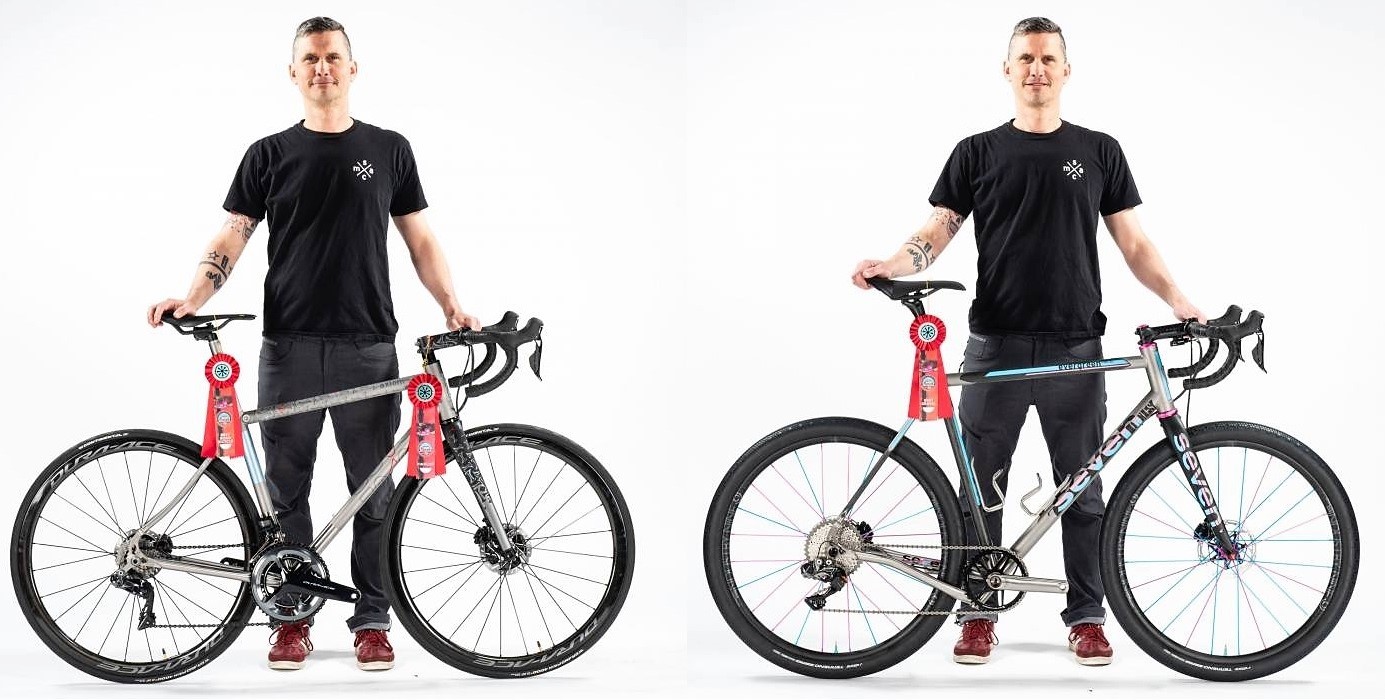 Our great friend John Lewis, from Seven, takes the plaudits at 2019 NAHBS. Best Road Bike AND Best Gravel Bike 2019!
"To win one prestigious NAHBS award could be considered lucky. To win two is destiny!"
Provenance, Provenance, Provenance
Whilst major bike-builders continue to quietly pack up shop in the communities and places that made them great; outsourcing their manufacturing, control, IP, distinctiveness and points-of-difference, to remote factories, on anonymous industrial estates in The Far East. The North American Handmade Bicycle Show or NAHBS, honours and represents, the dedicated and talented artisans, determined to plough their perfectionist furrow in places, and with people, they love and respect. These people, places and their bicycles are Cyclefit's roots and heritage. And it makes our hearts sing when our great friends at Seven are recognised by the industry for their leadership in bespoke bicycle fabrication and design. To win one prestigious NAHBS award could be considered lucky. To win two is destiny.
Seven Evergreen Pro SLX - NAHBS Best Gravel Bike 2019
Seven are now the most technical R&D driven custom bike builder in the world. All their titanium tubes are machined and butted in house using USA-milled aerospace titanium - featured in our Seven White Paper
And this stunning Evergreen Pro SLX is packed with originality an innovation:
Laser-cut 3Al/2.5V titanium triple-butted tubes that are custom butted at Seven Cycles
Custom USA-made, filament-wound carbon fibre top-tube, seat-tube and seat-stays
Chopped 1" Chainstays for added tyre clearance
T47 Bottom Bracket
$15,449 - complete bike - without tax or shipping to UK (pre-Brexit)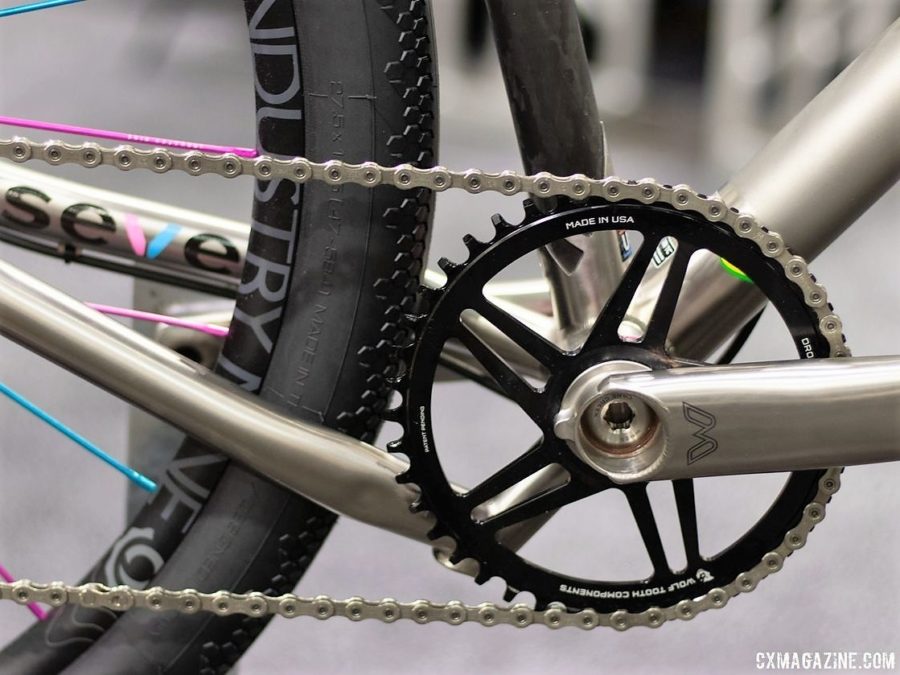 Chopped chainstays gives 20mm of tyre clearance and more direct drive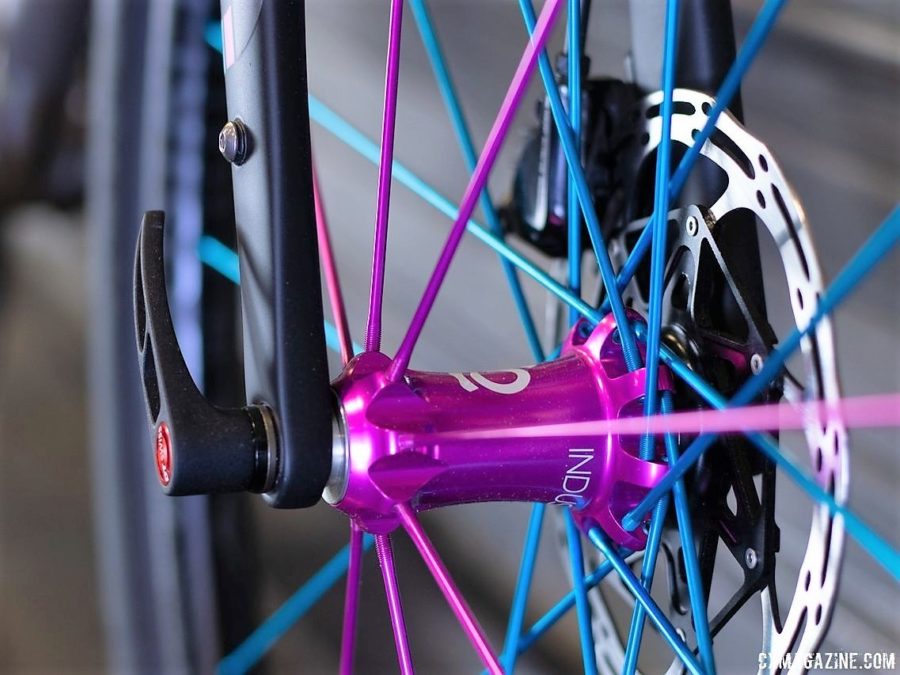 Industry Nine matching wheels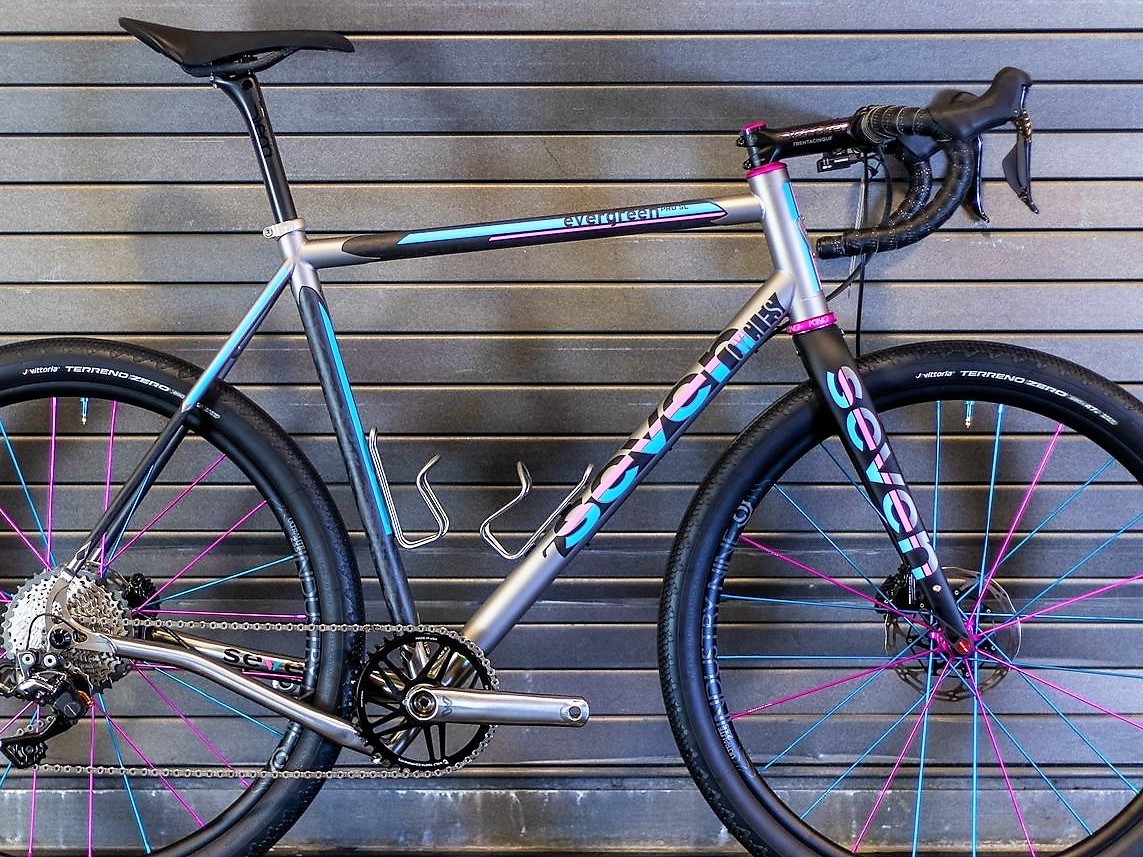 Most impressive - this is not a show-special but a customer order!
Seven Axiom SL XX - NAHBS 2019 Best Road Bike Winner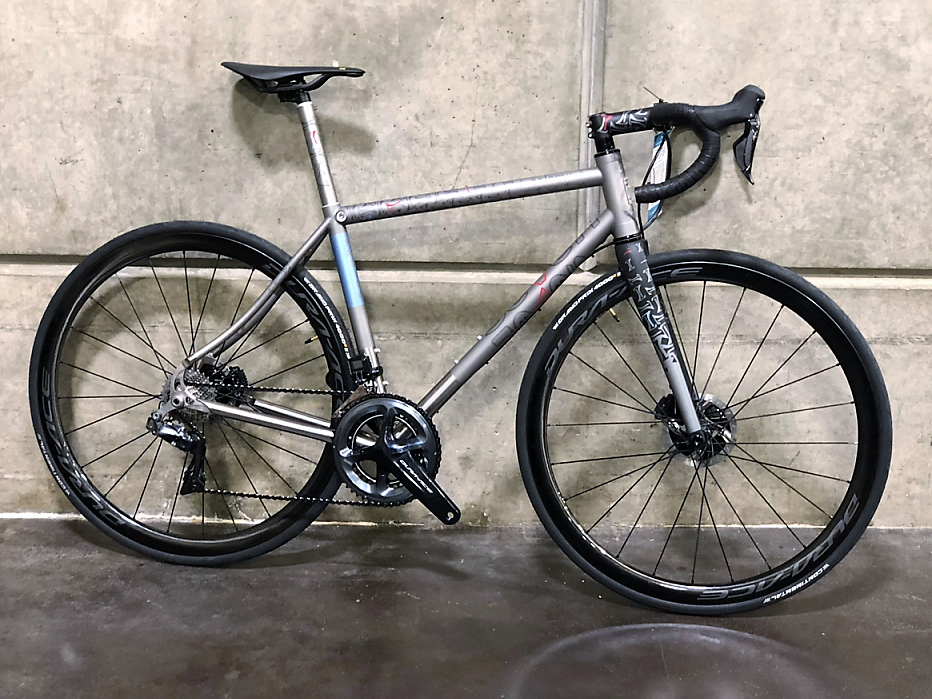 "There is simply no better pound-for-pound bike-for-life on the planet. And now the secret is out"
Seven Cycles Axiom SL XX Disc
We are so pleased that Seven's incredible XX/XV Innovation programme has been recognised and awarded.
Seven's Axiom SL Disc with an XV or XX upgrade has become our signature build here at Cyclefit. There is simply no better pound-for-pound bike-for-life on the planet. And now, thanks to NAHBS, the secret is well and truly out. There is enough proprietary tech packed into those seven/Seven tubes to fill industry essays. But here are the headlines:
1" Chain-stays for maximum power transference - 32% over 7/8″
Moto seat-stays for maximum traction and control
Advanced tube selection and butting techniques - XX/XV programme
Asymmetric Fastback Dropouts - 75% stiffer than anything else in the industry
Internal Seat Post Binder - saves 40 grams and looks incredible
T47 Bottom Bracket
Multiphase Color Technique ($2495)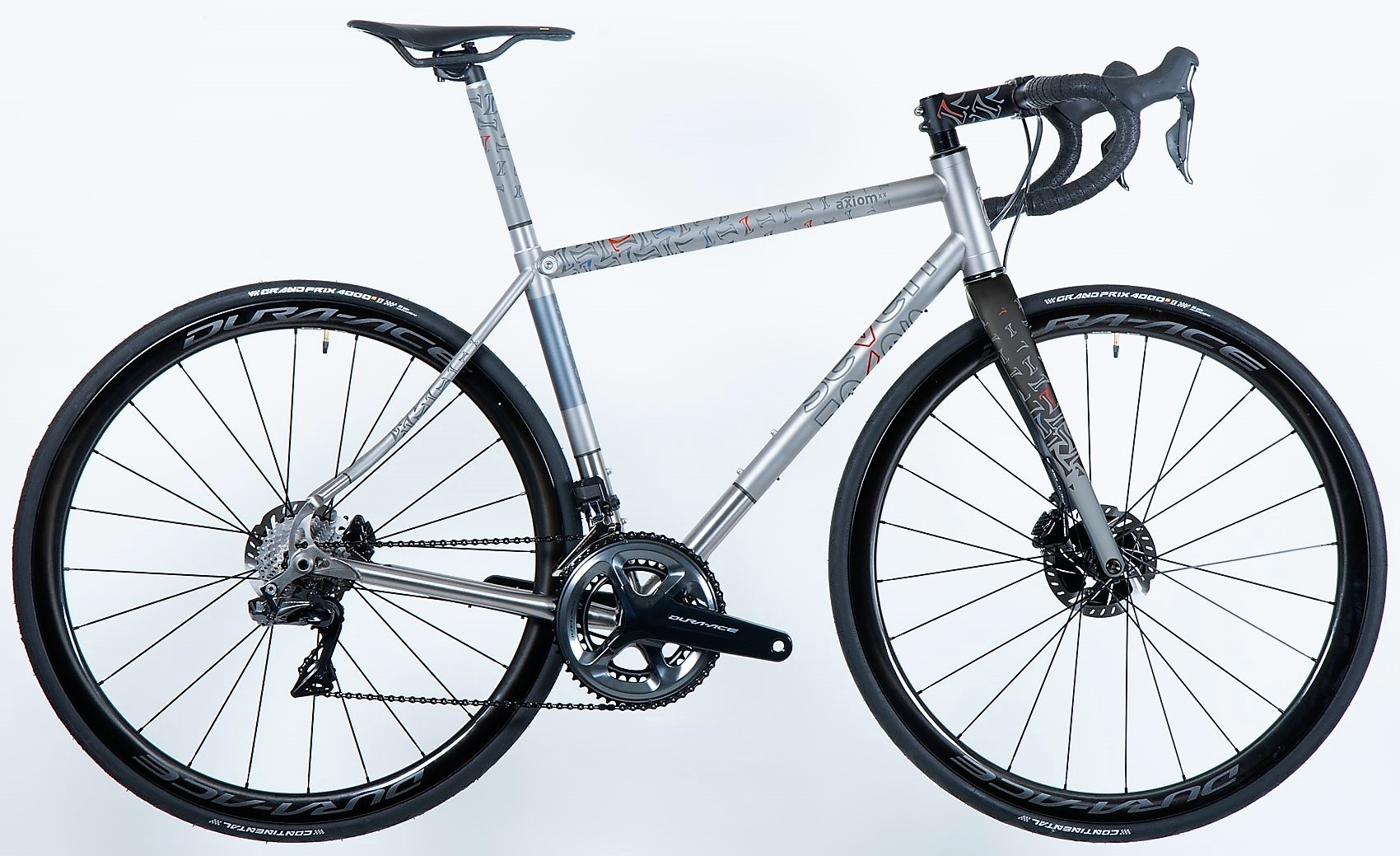 The lightest titanium disc road frame in the world. Made in USA by Seven Cycles. Take a bow gentlemen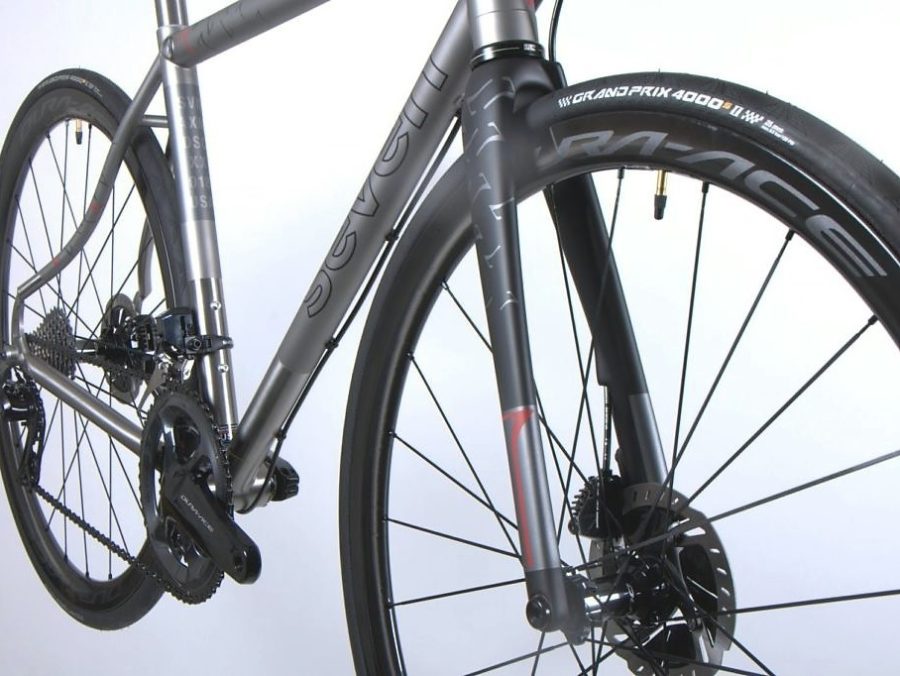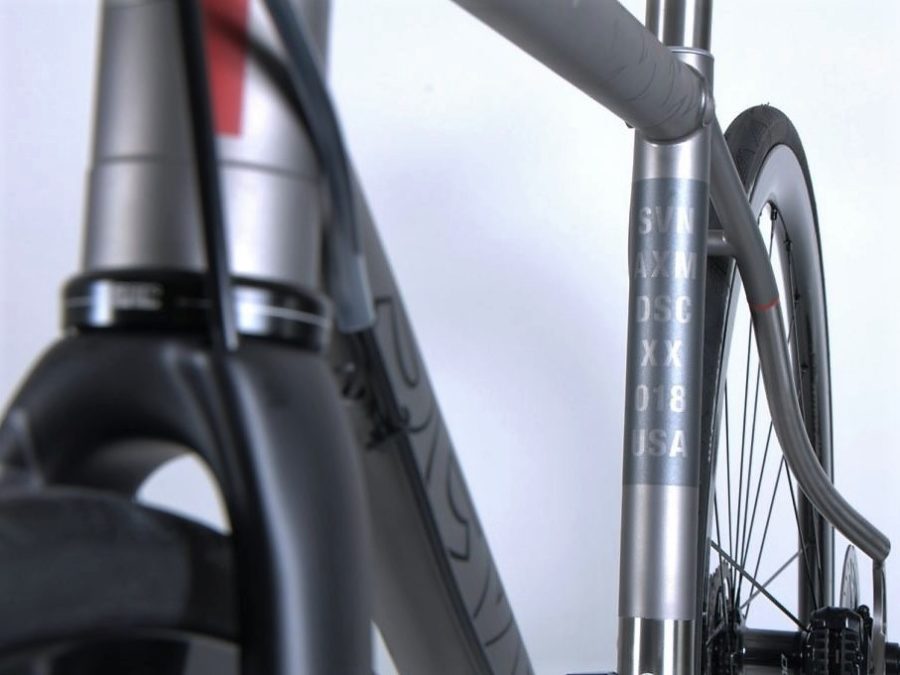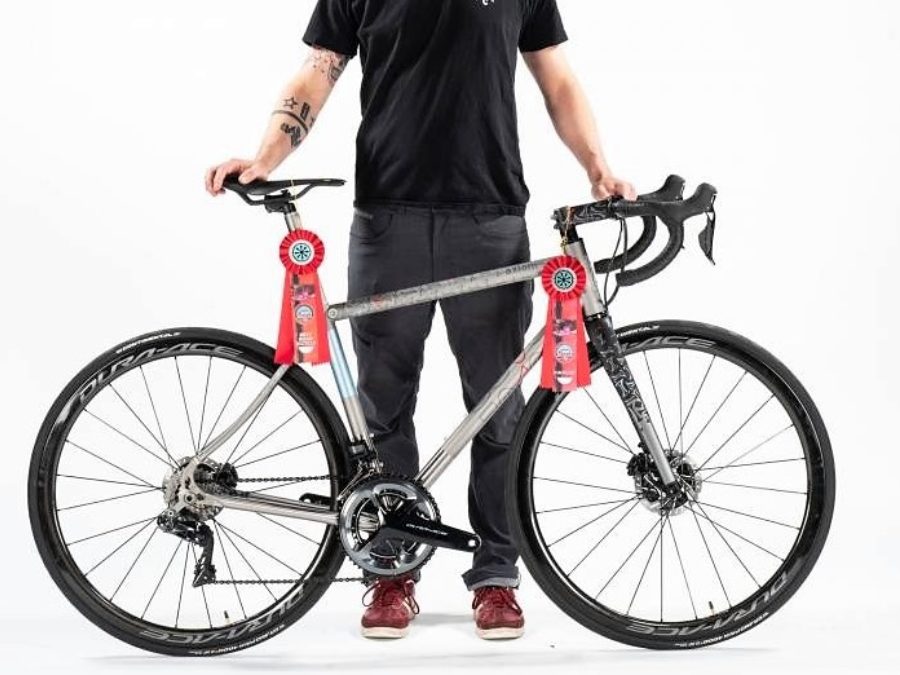 Seven's Axiom SL XX Disc impressed the judges with sheer innovation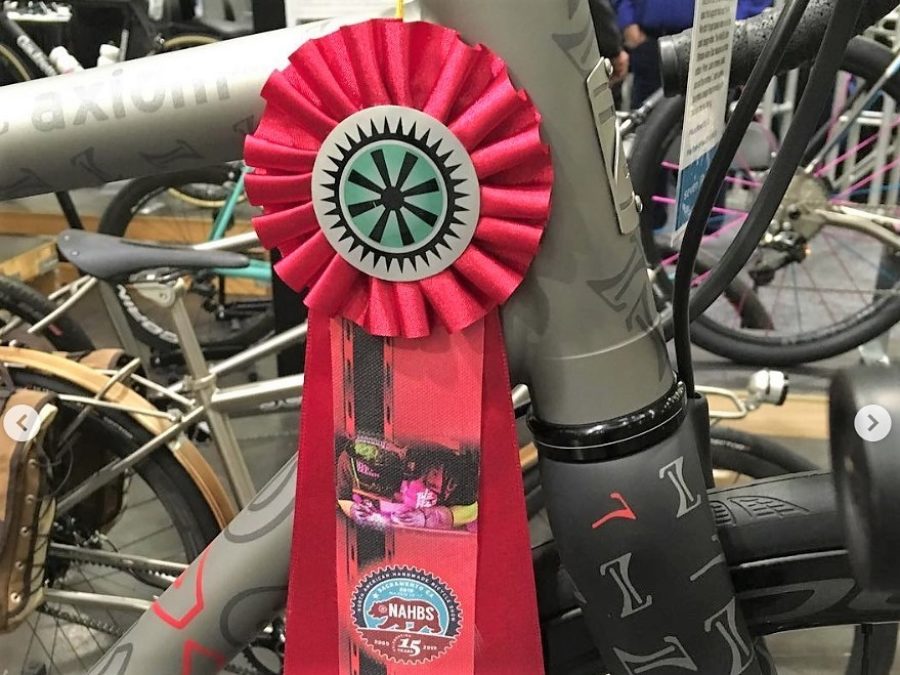 And artisan build quality. Seven have been at the pinnacle of ti for 22 years