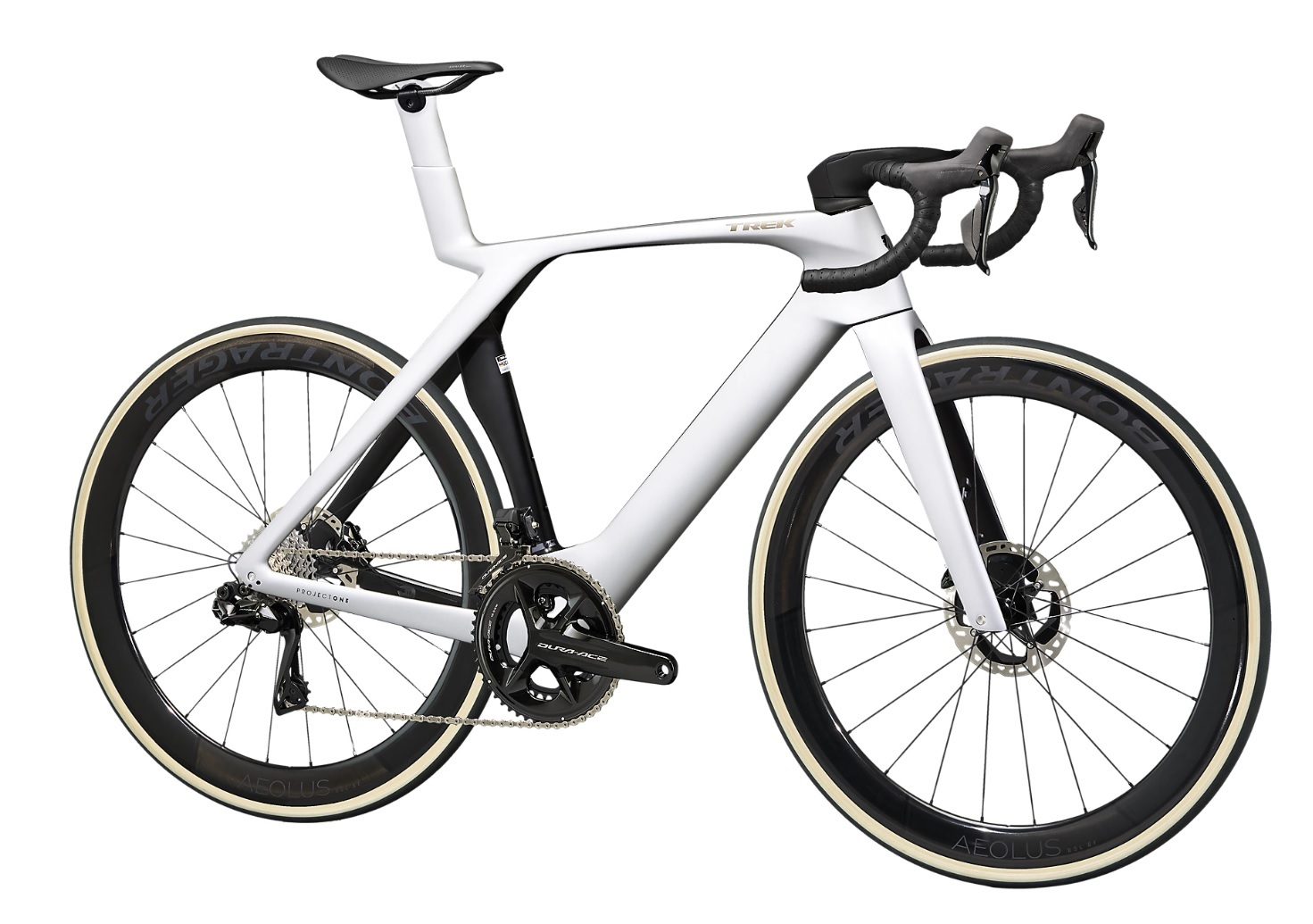 "Gen 7 Madone SLR is 19 watts faster than the current bike"
++ Stop Press News Feb 2023 ++
We now have our Gen 7 Madone SLR to view / test. We can also get a very limited number of Trek SLR 7's (Gen7) in 70 days! please call or email Cyclefit - 0207 430 0083
Seventh Gen Trek Madone - The Democratising of Speed.
Trek wanted to make the fastest production road bike of all time. So they asked professional athletes from their Trek Segafredo men's and women's teams. The riders came back with clear answers - they wanted the new bike to be lighter, more aerodynamic, but also retain the compliance of current Madone SLR, that utilises an IsoSpeed Decoupler to dampen the ride for long grand tour stages. A difficult and somewhat contradictory circle for Trek Senior Design Engineer, Alex Bedinghaus, to square!

Red and yellow = pressure = drag. '22 Madone left and '23 Madone right. IsoFlow is born.
"It is very difficult to accomplish comfort and aero into the same road bike. That was the goal of Gen7 Madone"
Born Out OF The Maths - IsoFlow
Isoflow is, in simple terms, a cavity above the seat-tube that:
"actually accelerates the airflow through the frame"
Above the IsoFlow cavity sits a cantilevered seatmast that gives the same of compliance as the existing pivot-based IsoSpeed on its stiffest setting.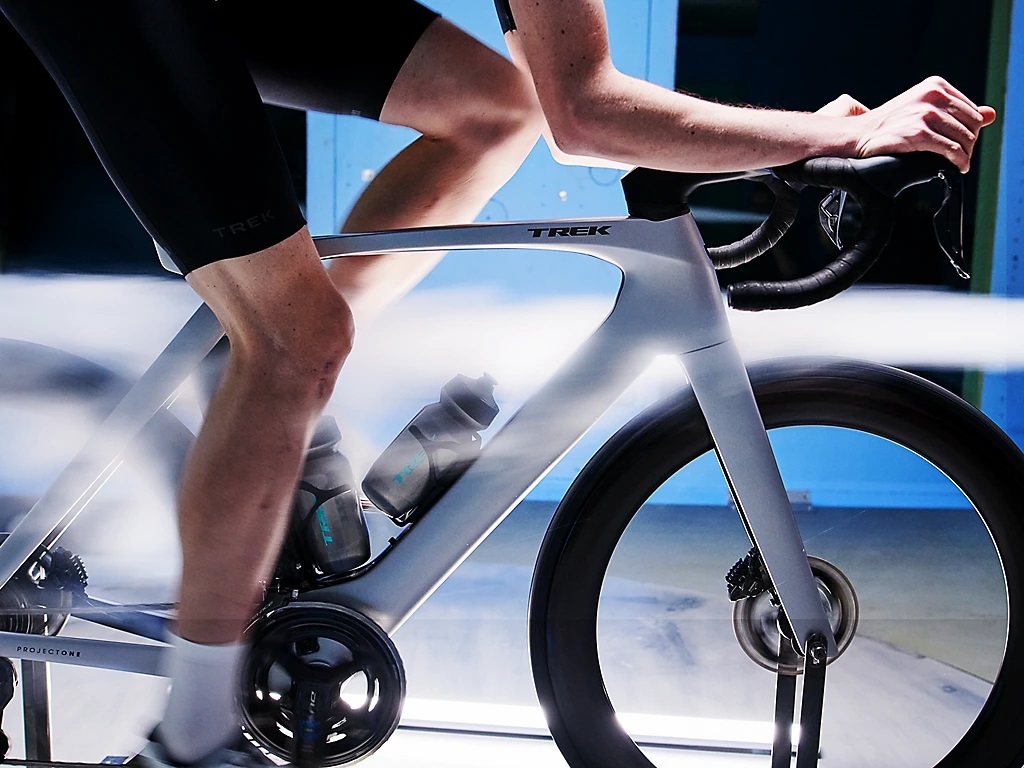 Gen7 is optimised to function with the rider in full flow.
System Aerodynamics - a.k.a. 'Real World'

Trek engineers call it system aerodynamics, but really they mean that bikes are ridden by people with aerodynamically disruptive legs, arms, hands and feet! Who need things like water-bottles on longer rides. Gen7 Madone SLR has been designed to work with the human form to make the bike and rider more aero as a total package - for example:

Hood position is 3cm inward of drop position to reduce frontal silhouette
The teardrop headtube is designed to kick the frontal air into the brow of the toptube to reduce drag.
The IsoFlow takes some of the air off the front wheel and triangle and kicks it into the low-pressure area behind the rider, which reduces overall rider-system aerodynamic resistance.

"Gen 7 Madone SLR is one of the coolest things that Trek has ever made!"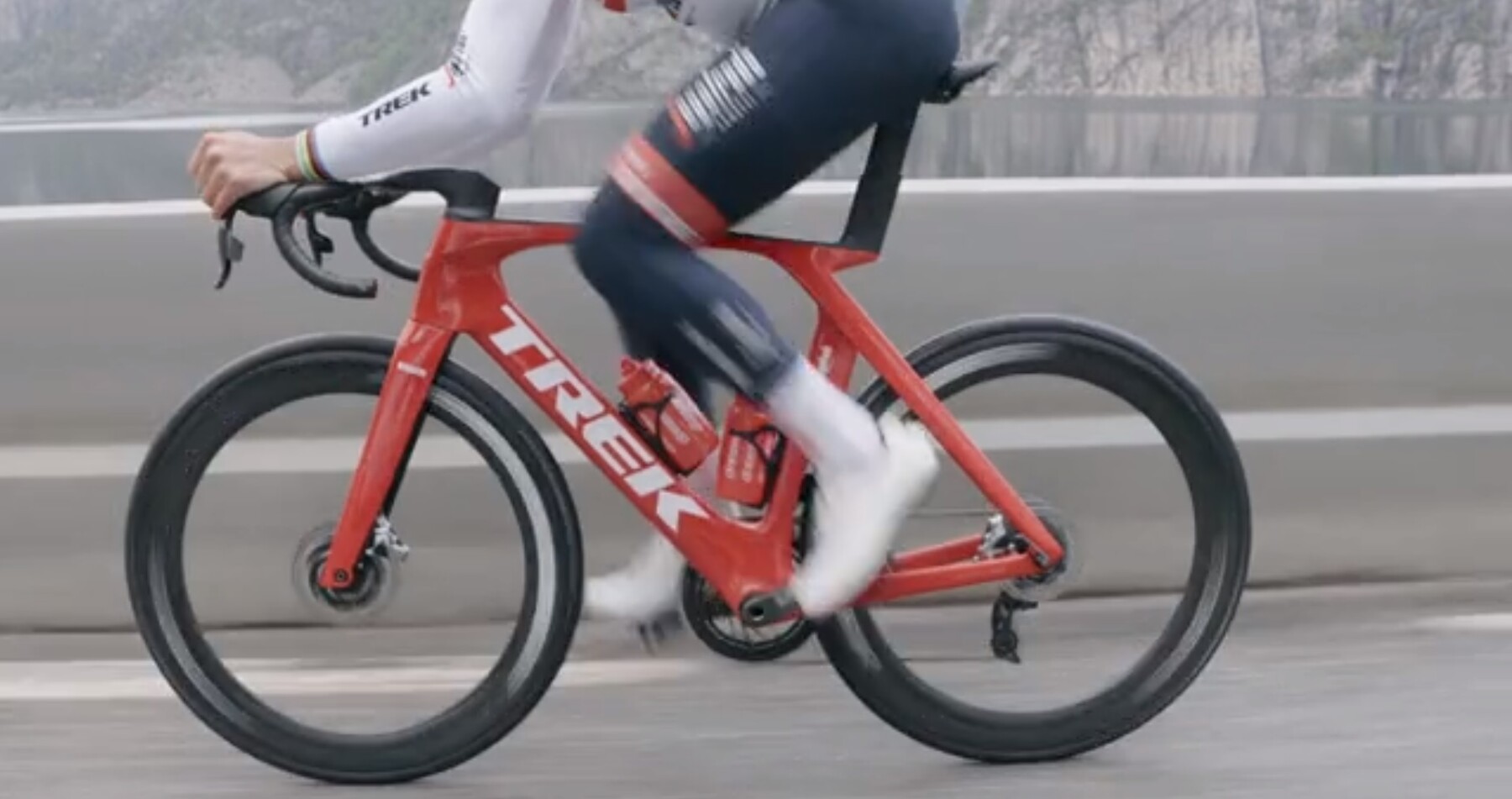 19 watts faster out here in the real world. An astonishing number - a full minute faster over a 45km course in one hour
Gen 7 Madone SLR by Numbers
300 grams lighter than current Madone
19 watts faster at 45kmh
800 Series OCLV Carbon - high modulus carbon - technology that has been developed from Emonda SLR
IsoFlow seatmast gives complaince to current Madone IsoSpeed on stiffest setting
Max tyres size - 28mm
H1.5 geometry platform
Electronic groupsets only. That feels like a moment.
We will have test bikes soon at 14 West Central Street!