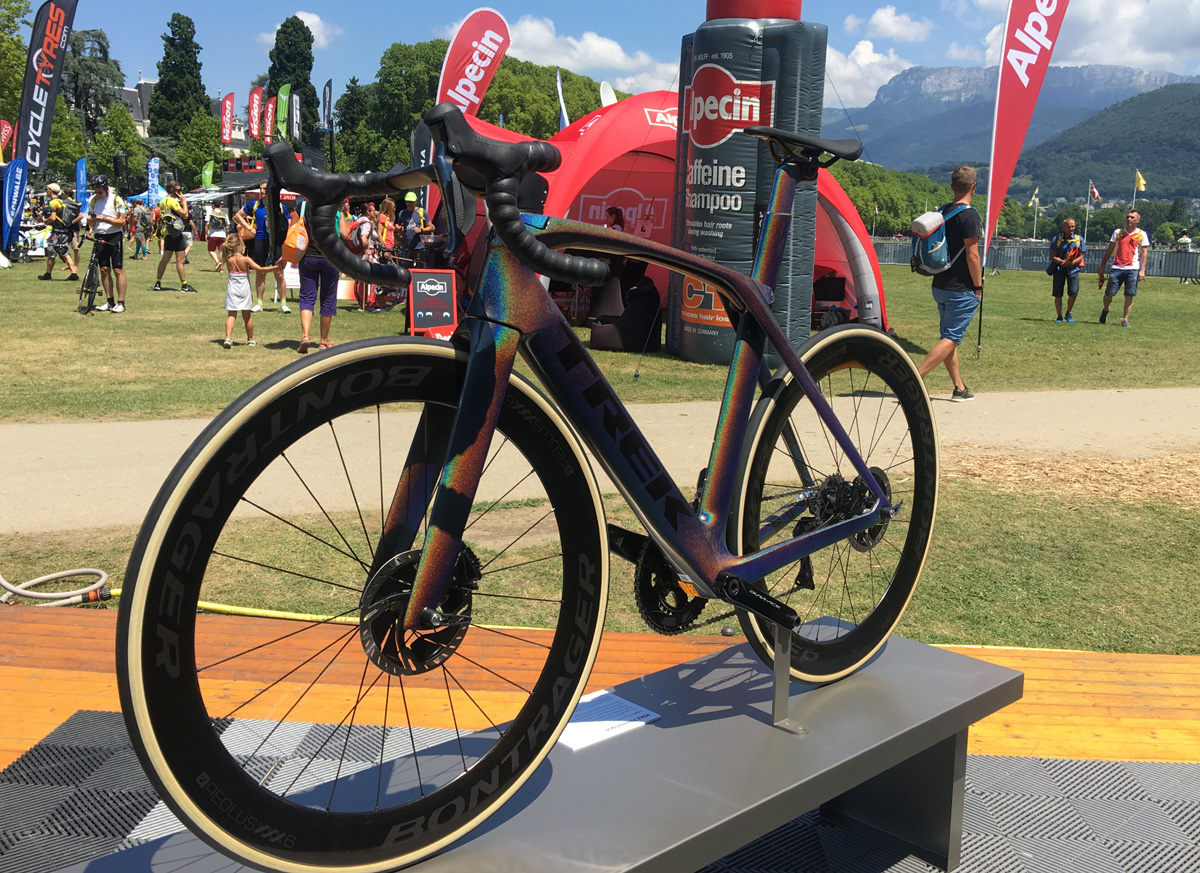 The star of the show at the Etape du Tour Village
It's not often that I am impressed by a bicycle any more but i have to confess that Trek's new Madone is a outstanding piece of engineering, finely crafted and stunning in its execution. The 2019 model is now available with disc brakes thank goodness as the previous Bontrager calipers weren't so good at stopping even in dry weather. It also has Trek's road bike suspension system called Isospeed available both front and rear now to smooth the ride. Most aero road bikes are notoriously uncomfortable due to the oversize carbon tubing (see the Canyon and Specialized below). Road vibration increases fatigue, the new Madone SLR lets you ride longer and faster.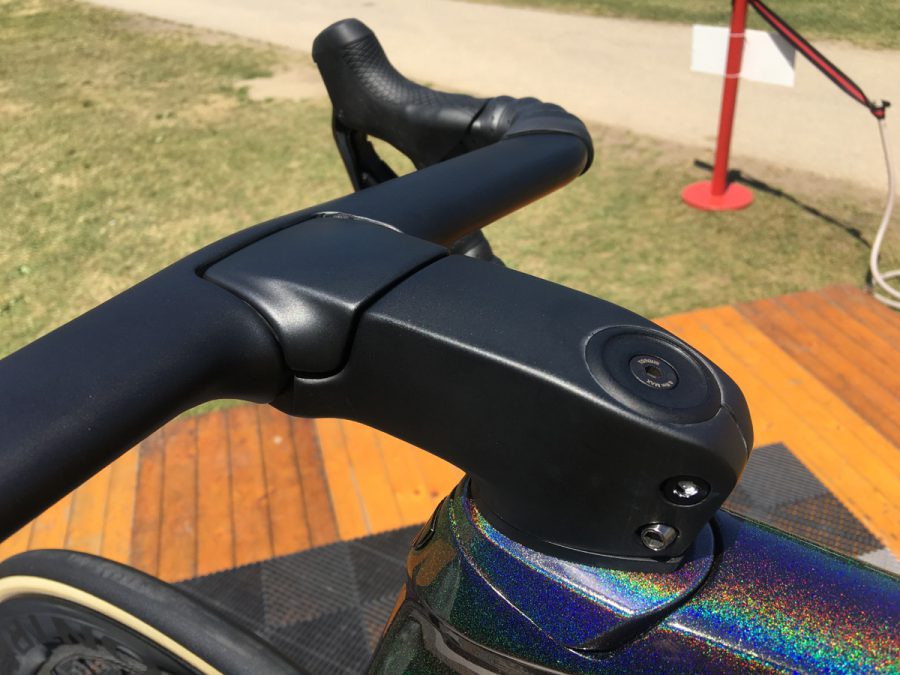 New interchangeable aero bar and stem in high (-7 degree) and low (-12 degree) options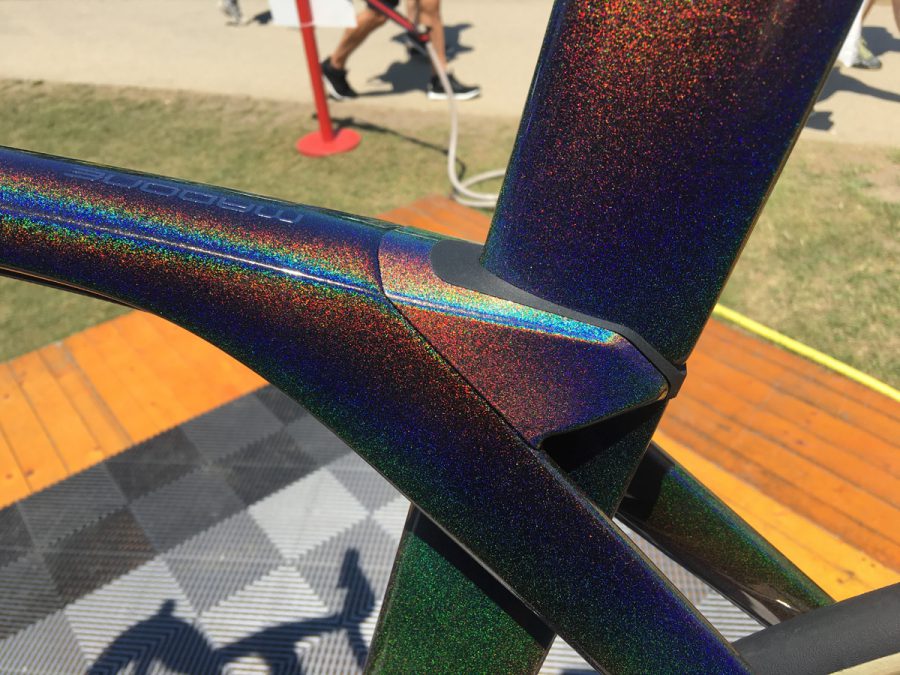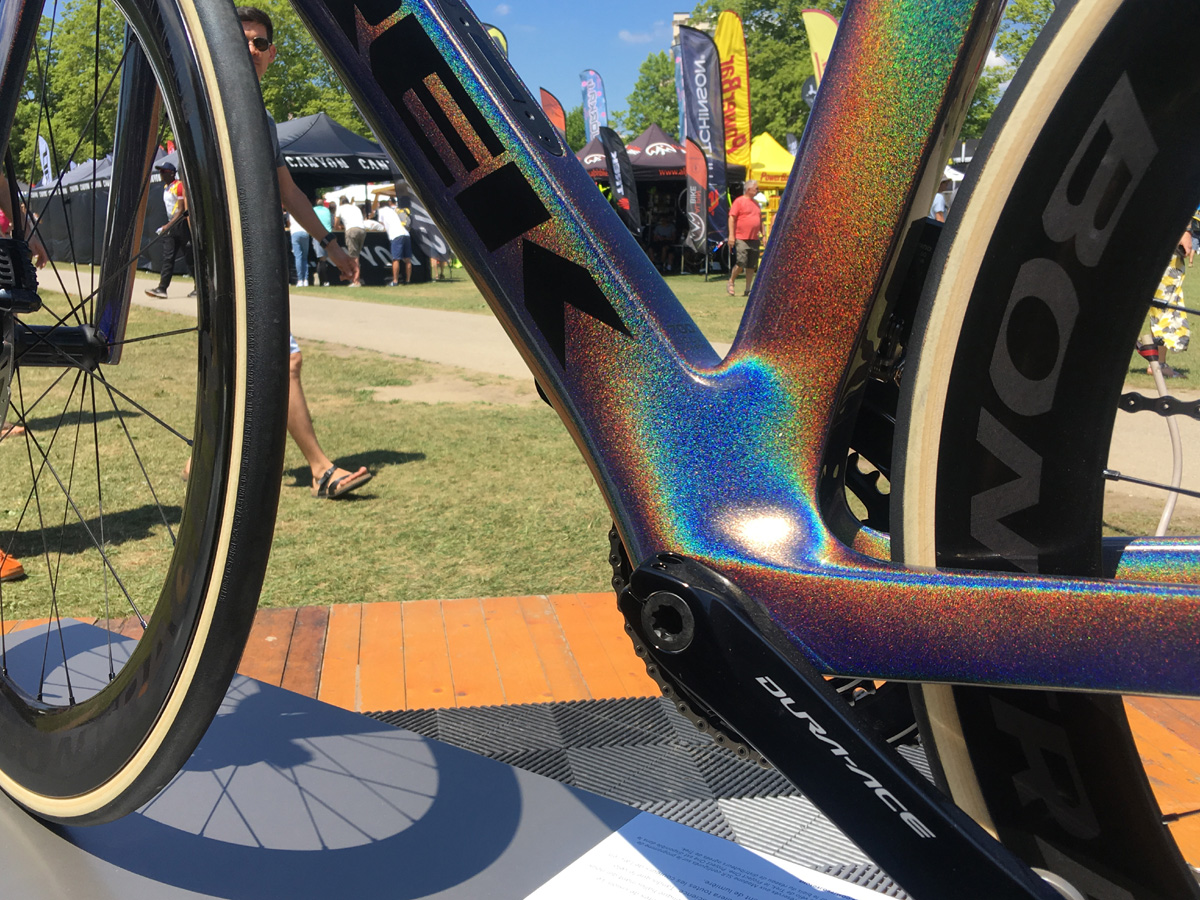 Luxury Project One ICON/Refliptive paint option for £1,100.00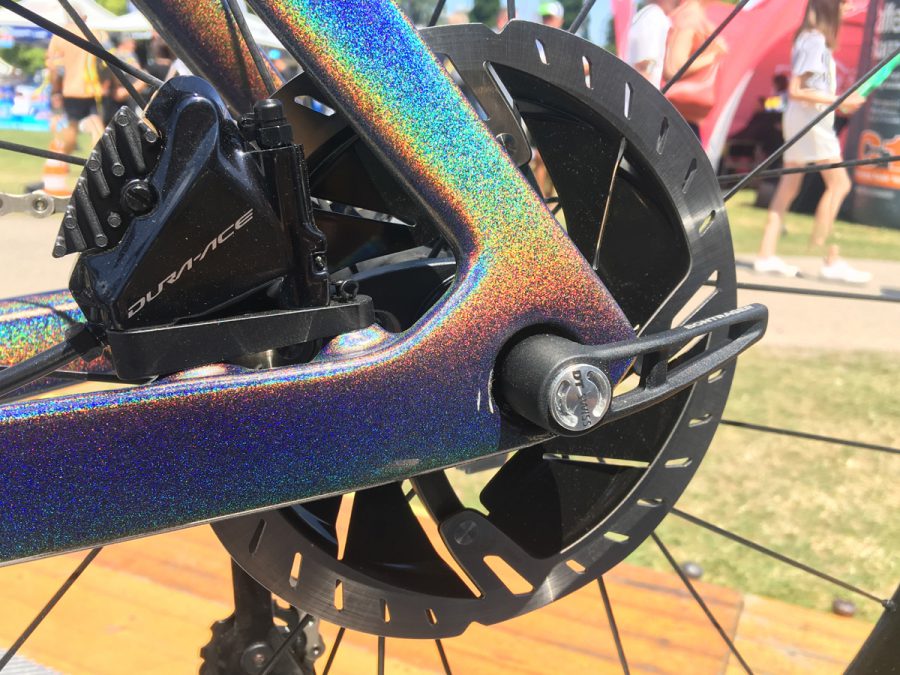 Bolt through hubs aid frame rigidity
The Madone SLR is available in seven sizes from 50cm to 62cm in the H1.5 geometry that isn't quite as aggressive as the H1 but more racy than the H2. The Madone has always looked better in the H1 geometry as the top tube runs flatter and the bike looks sleeker, this look is now available in the H1.5 without the back ache.
Here is a comparison of 56cm frame geometry for reference:
H1 Top tube 56cm Head tube 14cm stack 55.4 reach 39.5
H1.5 Top tube 55.9cm Head tube: 15.1cm stack 56.3 reach 39.1
H2 Top tube 56cm Head tube 17cm stack 58.2 reach 38.7
For further fine tuning the integrated bar and stem is no longer used so a narrow 40cm bar can be specced with a 13cm stem if required and the stem is available in a high and low version of -7 degrees (that is the same as a standard Bontrager stem) and -12 degrees for a lower position.
The seatmasts are available in two lengths plus a 5mm and 25mm setback to get the saddle in the correct position.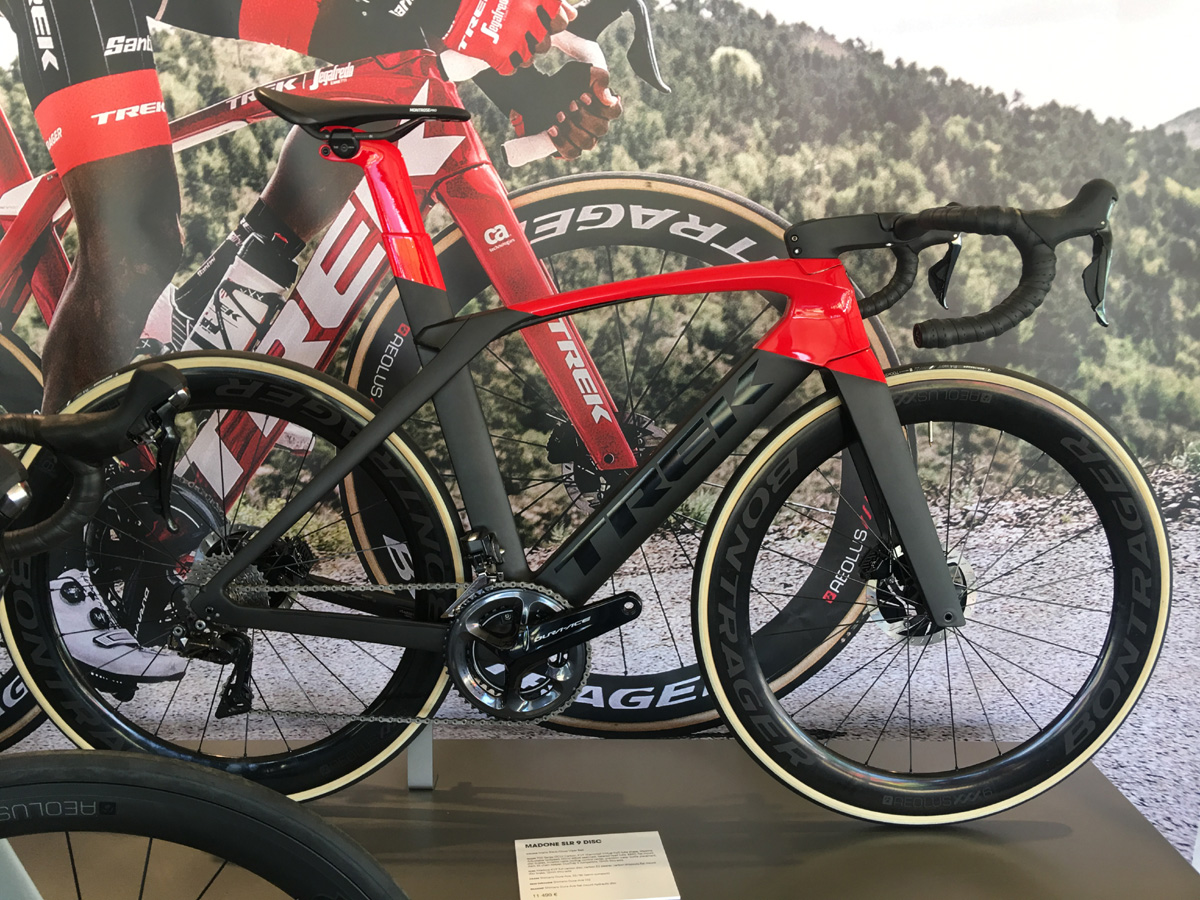 Project One Now colour options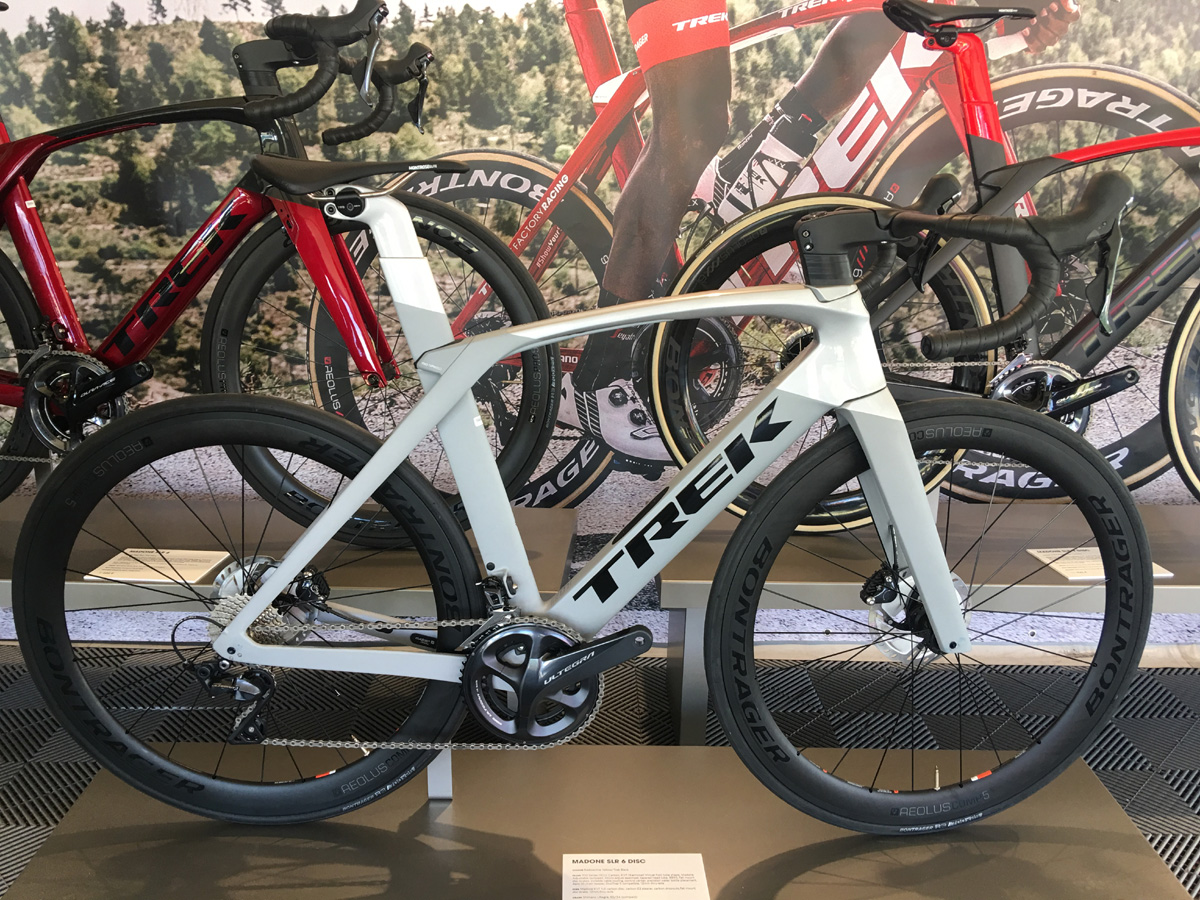 The 2019 Madone SLR is available as a disc or rim brake option in the H1.5 geometry as stock bike or through Project One; the Madone SL is last year's model in H2 geometry with the Bontrager rim brakes.
Further reading is available on Cycling Tips.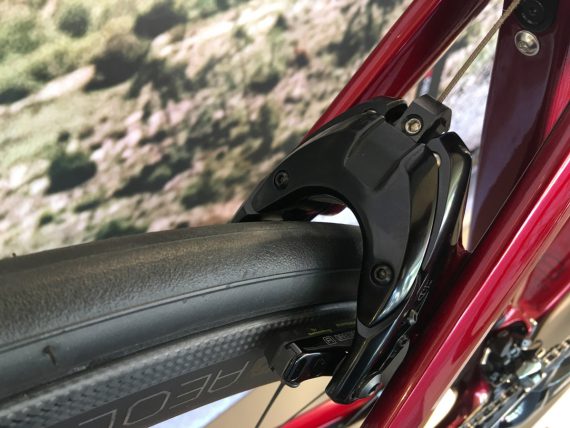 New Bontrager rear rim brake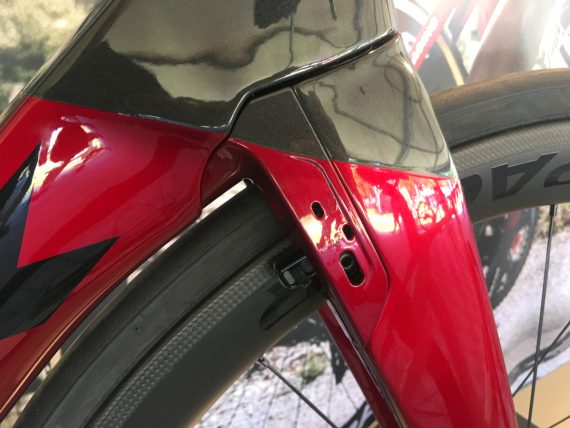 Front brake is now hidden behind the fork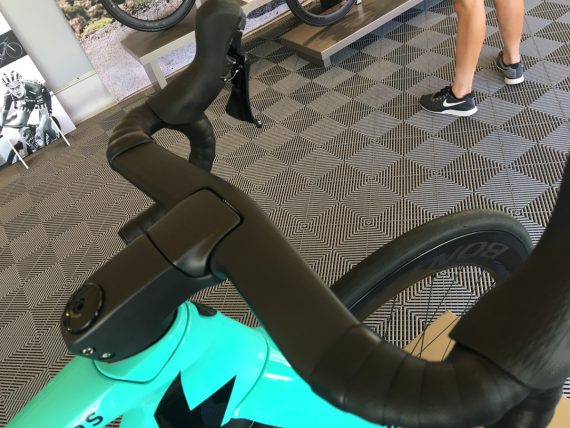 New aero back-sweep handlebar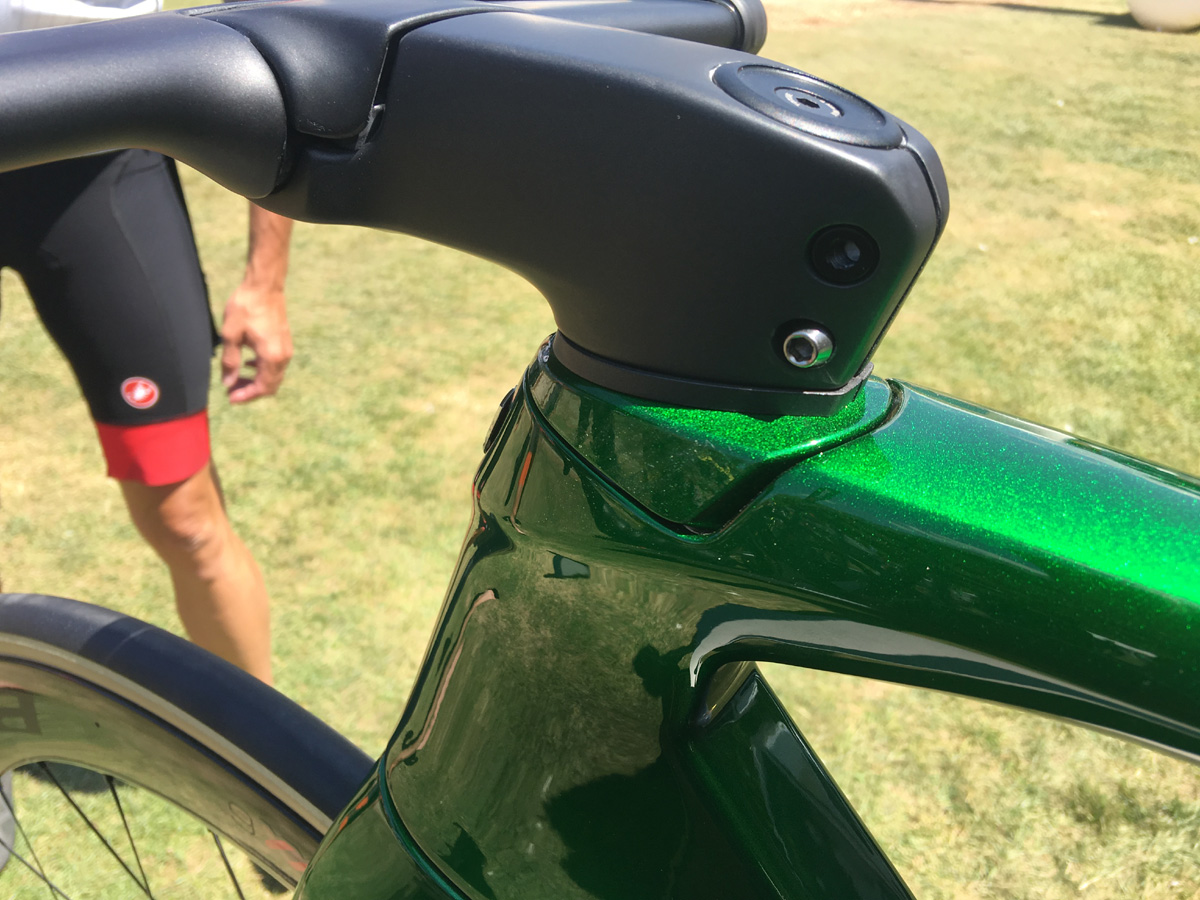 Beautiful paint, not matt black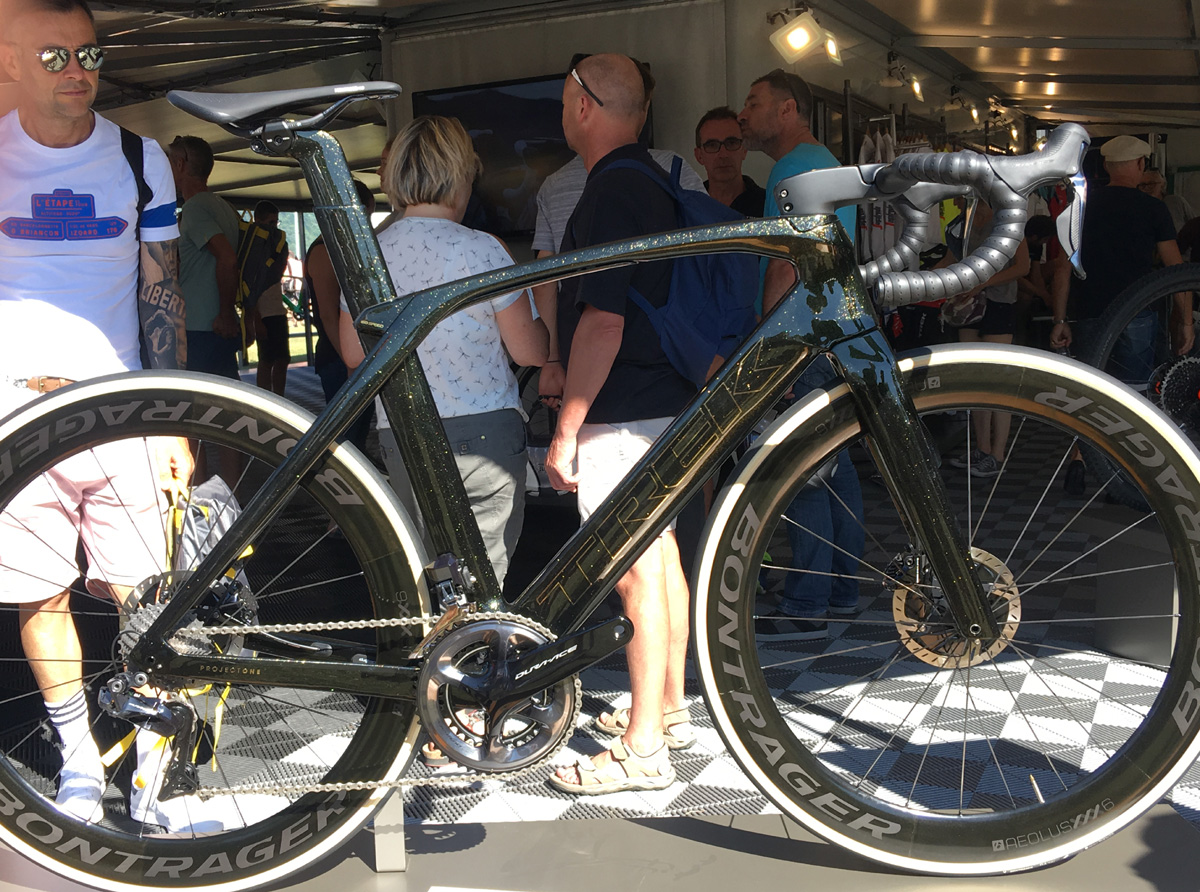 Gloss black with gold fleck