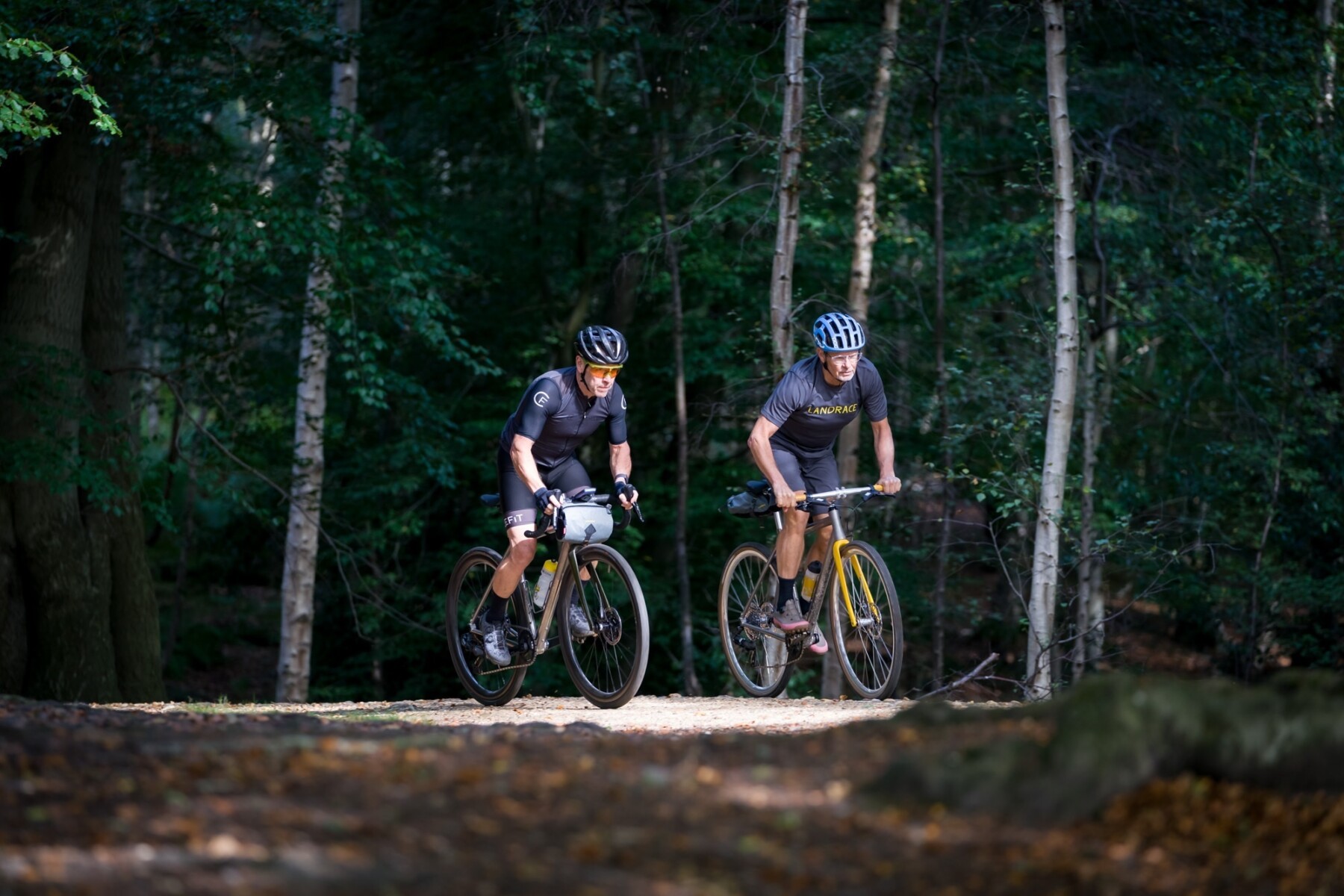 Jules and Phil testing the bikes in Epping Forest - picture by Geoff Waugh
Big Ride. Small World.
LANDRACE bikes are created for normal folk to enjoy extraordinary adventures.
The simple act of riding a bike is one of the greatest gifts we can bequeath to our fragile planet – whether that is a commute to work or a trip across an entire continent.
We traverse the world suspended above its surface by few square centimetres of tyre – it therefore seems eminently sensible to make sure that every aspect of your bicycle has been meticulously planned by people with unique expertise and passion.

Conceived by Cyclefit pioneers Julian Wall and Phil Cavell, LANDRACE bikes and wheels are the product of their combined decades of of bike-fitting and designing thousands of flawless, custom bikes for their discerning clients.
Phil and Jules have more experience designing frames and fitting bikes than any other bike designers on the planet.
"9/10 Beautifully made and thought-through frameset that should fit perfectly and last a lifetime"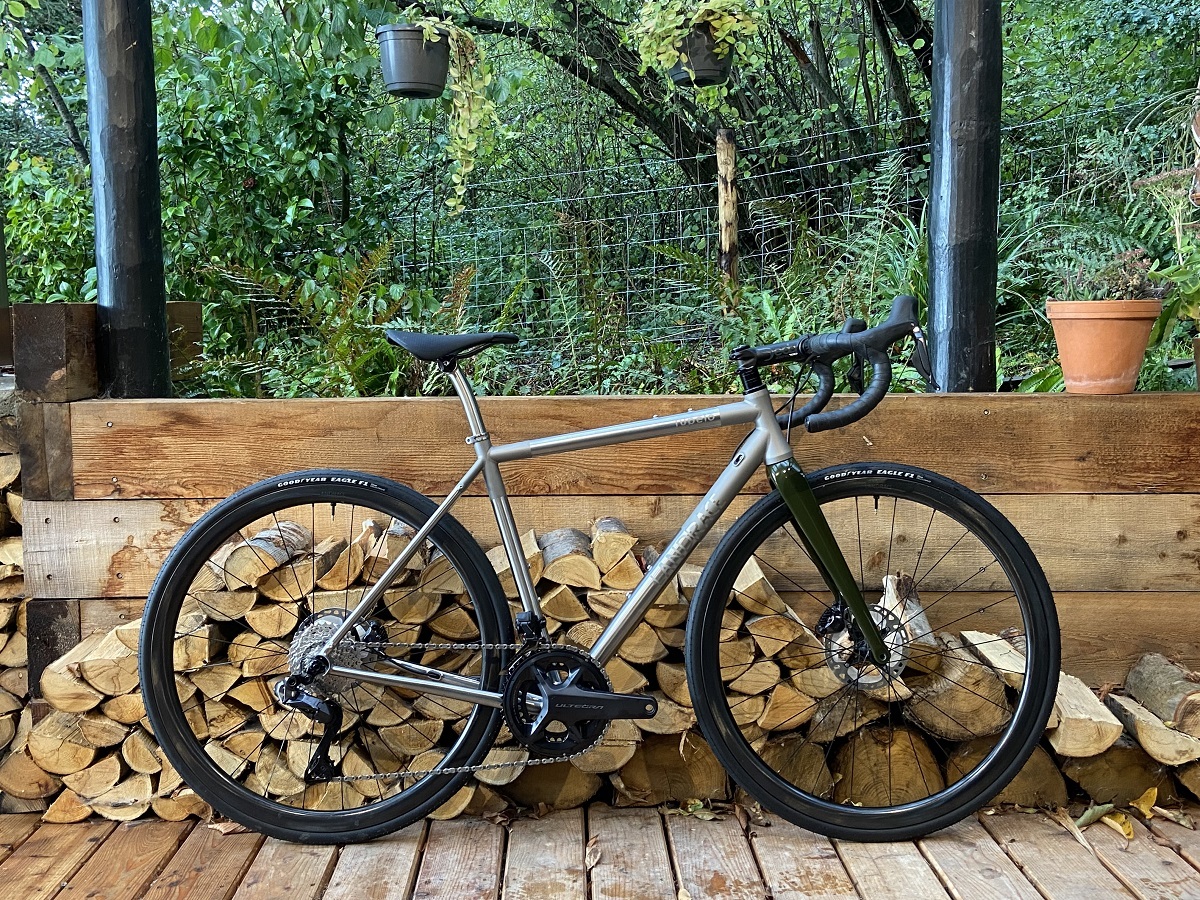 The LANDRACE Tupelo in road mode
The other pillar of LANDRACE is the intention for you to have the biggest global tyre print for the smallest global footprint - 1% of LANDRACE frame and wheels sales are donated to trusts and charities fighting to save our planet, to help sustain the beautiful places that we all choose to ride in.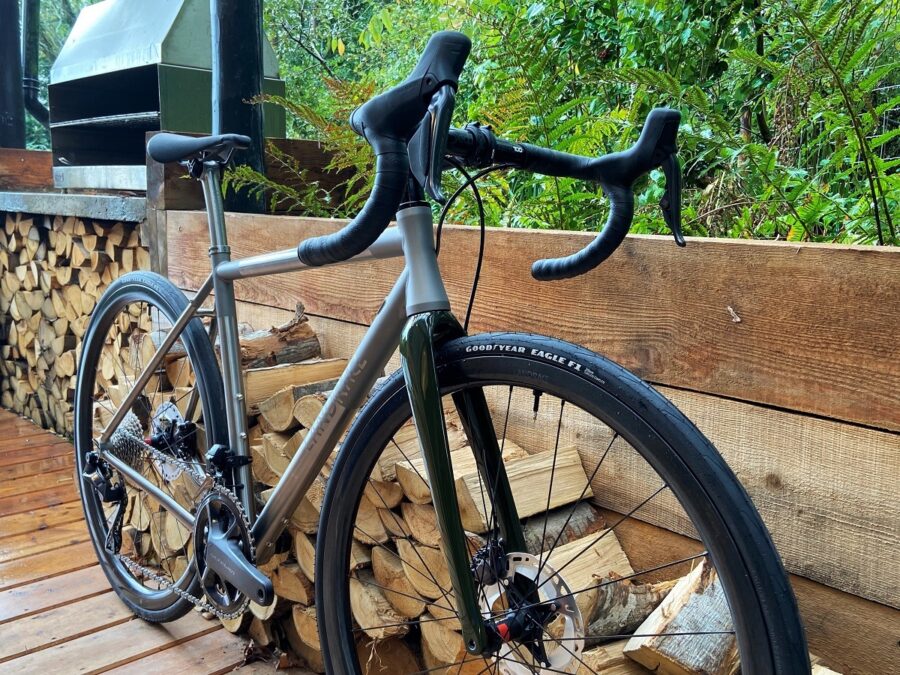 A frame geometry designed to keep you comfortable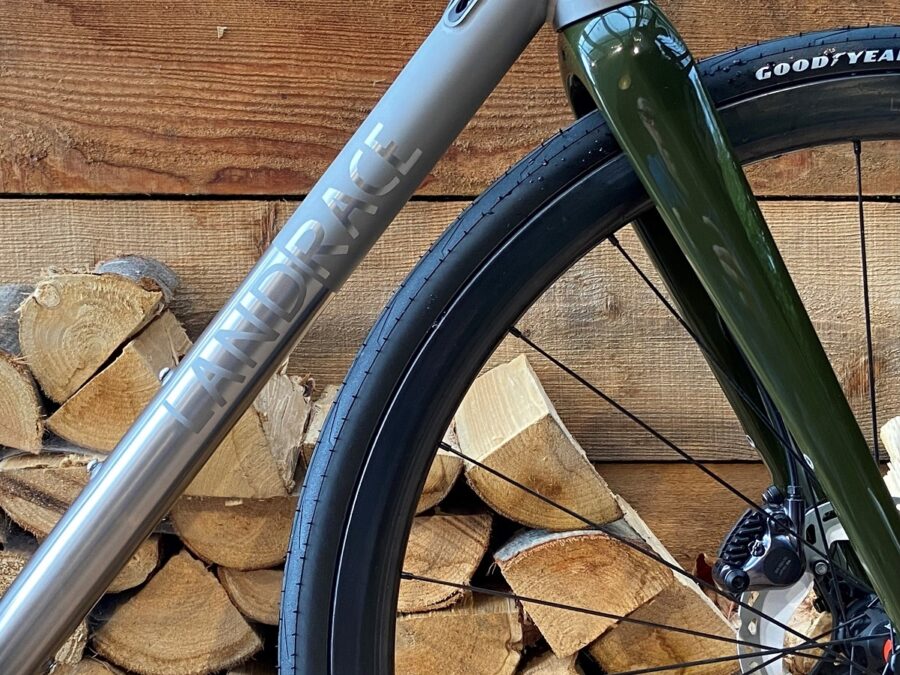 Columbus Futura Gravel Fork - run up to 38mm gravel tyres, with discreet mudguard mounts.
LANDRACE Tupelo
Our first frame is the Tupelo, it is made from butted 3AL-2V titanium and is fitted with a Columbus Futura Gravel Disc fork. We built the Tupelo from titanium, it gives you a lovely smooth ride and will last forever. A bike with versatility is what we wanted, an N minus 1.
The Tupelo can be used for general road riding, fitness, endurance, commuting, its up to you; the frame will take tyres up to 35mm wide so it can be used for gravel riding too, or if you like riding in inclement weather mudguards can be fitted with up to a 32mm tyre. You can pretty much take this bike anywhere.
We have added an extra bottle cage for those longer adventures to store spares or extra fluids. Add a pair of aero extensions and you could ride the Transcontinental Race or a pair of gravel tyres and ride King Alfred's Way, you have options.
The handling is on the stable side, but not sluggish and wallowy like many gravel bikes; enough to dive in and out of corners on roads or single track, the low bottom bracket makes descending hills and mountains a breeze.
The Tupelo is available in six sizes - as frameset, or as a complete bike. Our complete bike build options are available to view HERE.
The Tupelo frameset is also available to order through our online shop.
LANDRACE wheels - we build our own wheels in-house find out more about them HERE
Rent before you Buy: We have a fleet of demo bikes for you to try and if you would like to ride one for an extended period we have a fleet of SRAM Force AXS equipped bikes to rent. Find out more HERE.
Rental fees are fully refunded on Tupelo bike purchases within 3 months of the hire date
"You can't stop us on the road to freedom"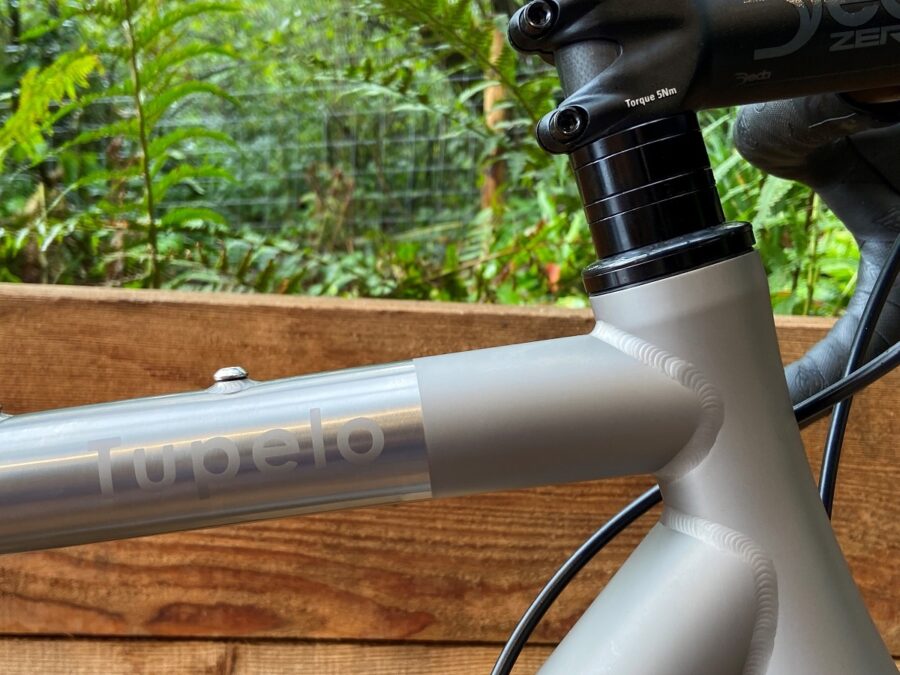 Integrated headset, and some very high quality welding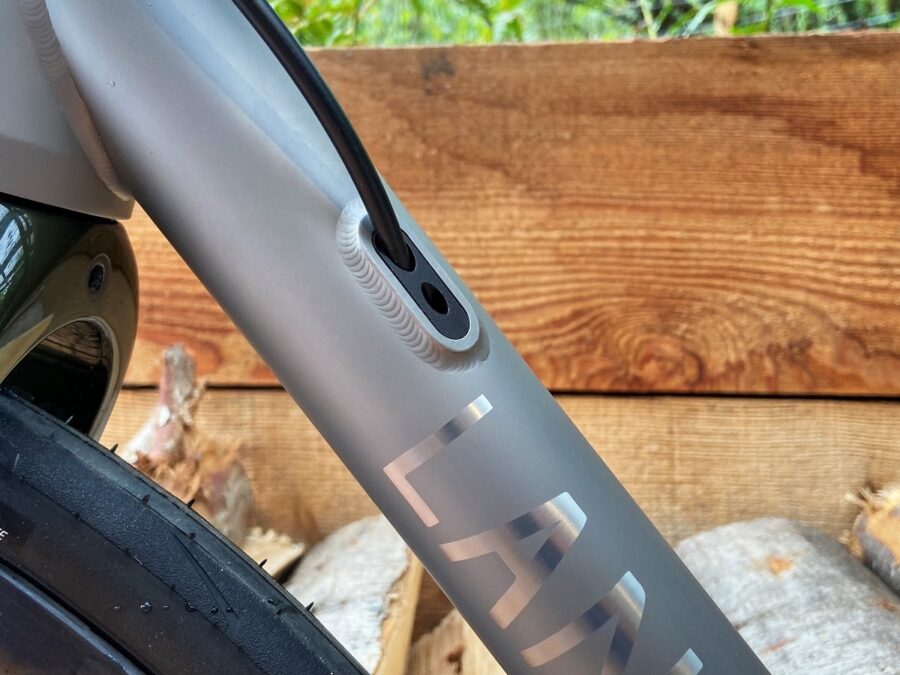 Internal cable routing for brake hose and mechanical gears.
Technical Spec
| | |
| --- | --- |
| Frame | 3AL-2V butted titanium |
| Fork | Columbus Futura Gravel - natural finish, painted fork upgrade available for £100.00 |
| Headset | Columbus |
Seat Collar
Polished titanium
Frame weight
1900 grams
Warranty
Five years
£2795.00 Frame, Columbus Futura Gravel fork, headset and Ti seat collar.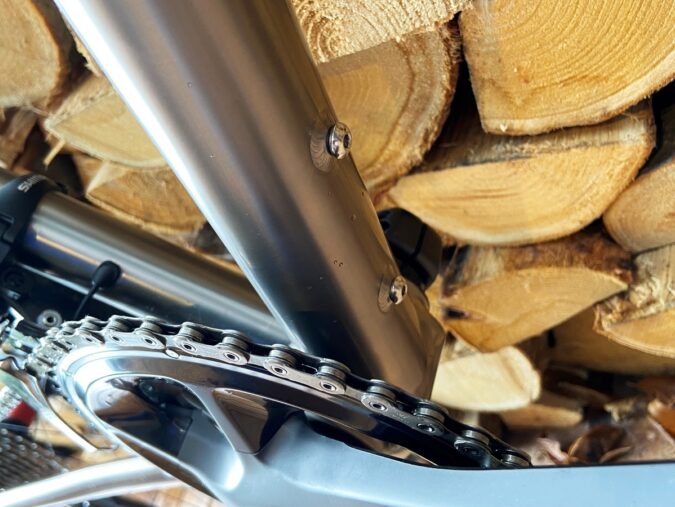 Three bottle cage mounts for extra fluid or storage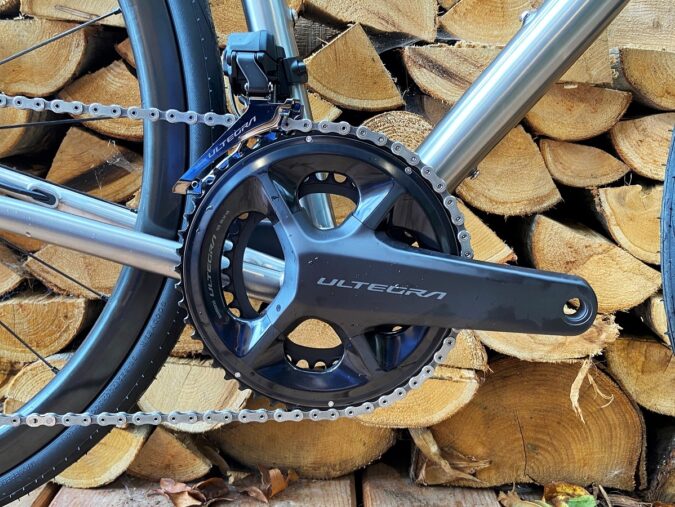 The low bottom bracket height improves stability and stand-over clearance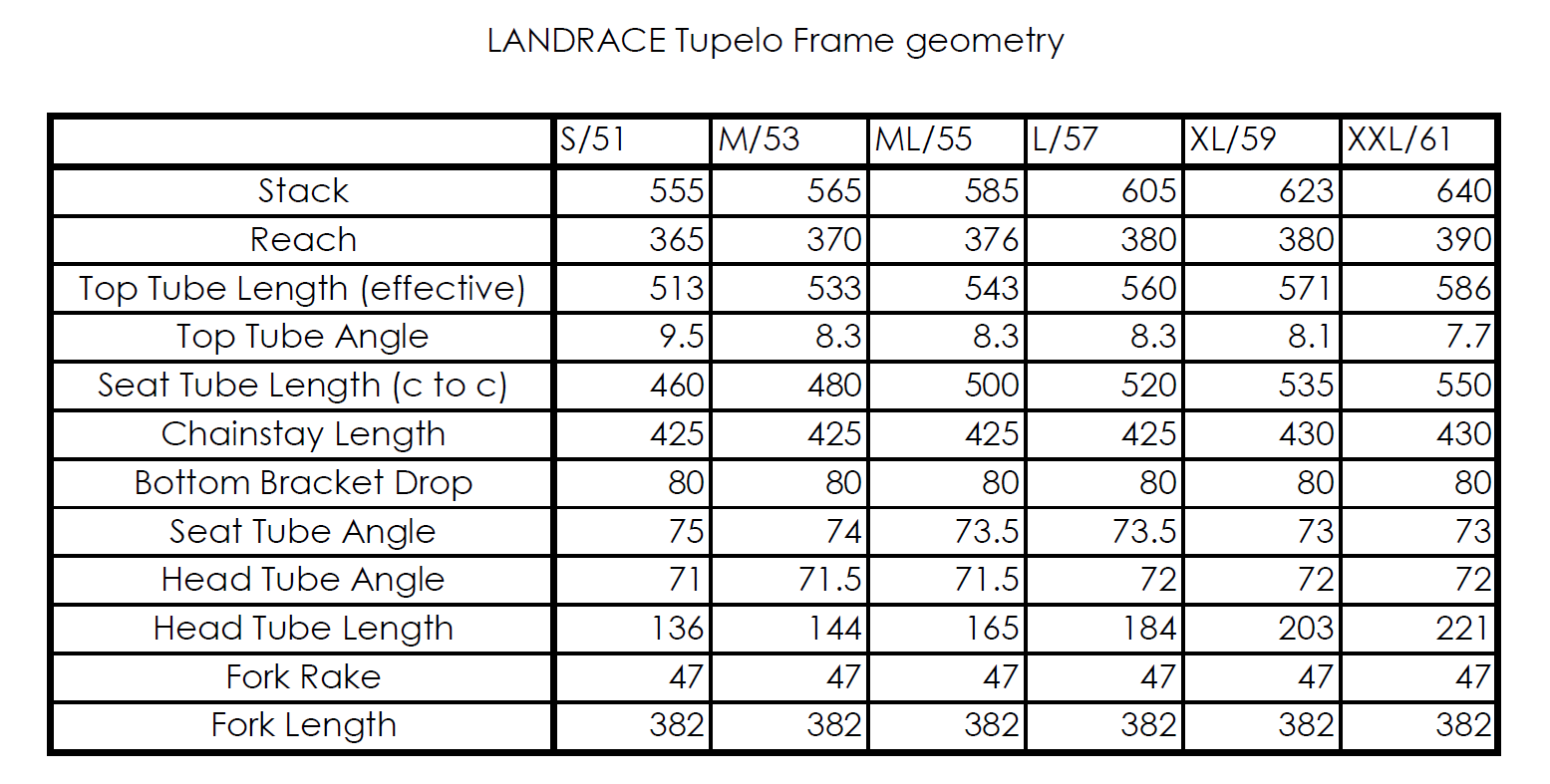 The Tupelo's geometry is distilled from twenty plus years of building custom titanium frames