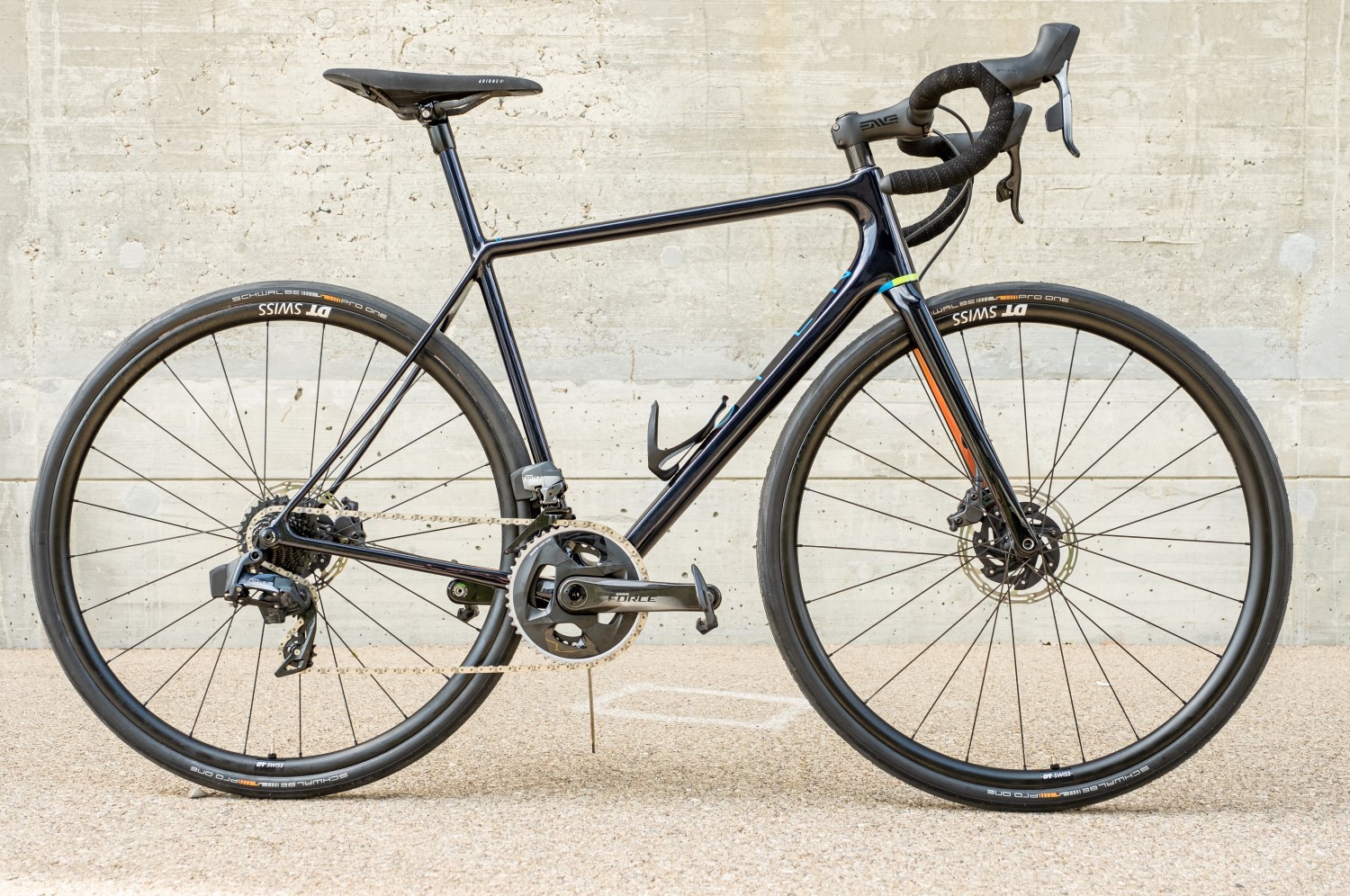 Modern Classic
This is a very different OPEN yet it answers the same question: What do we want to ride? While we love pushing the envelope, we also love the classic bike aesthetic. In the MIN.D. both come together.

The joy of cycling starts even before the first pedal stroke, as you collect your MIN.D., feel its lightness, admire the sleek tube profiles, see the shimmering midnight blue, smile at the splash of color from the 4 OPEN logo colors fading into each other on the inside of the fork and chainstays.

Once on the bike, a strange combination of performance and comfort becomes apparent. Every gram of material has a function. Beyond it is nothing, other than the endless draw of roads unknown. This is the MIN.D. (MINimal Design); it exists because it's the road bike we wanted to ride.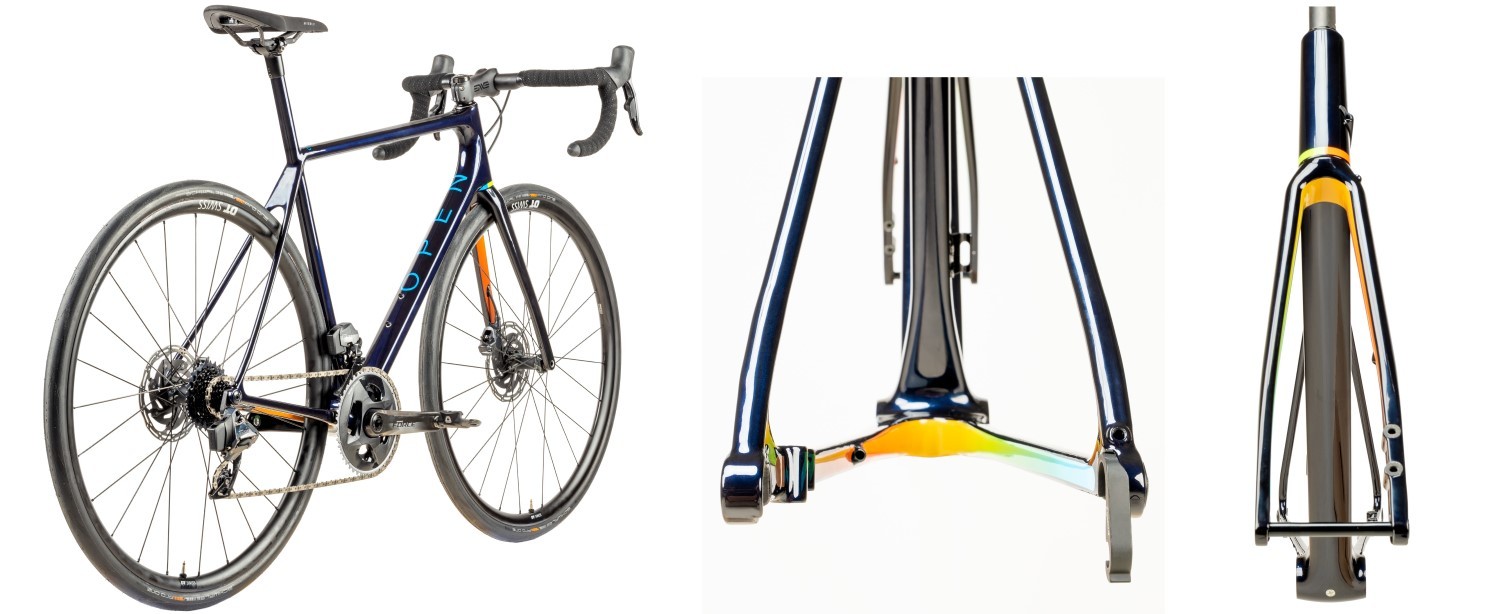 What is in the MIN.D.?
A high performance road bike frame using OPEN's ultra-efficient tube shaping for power transfer, low weight & high strength
Continuous seattube design for extreme comfort without gimmicks
Tire clearance for modern road tires up to 32mm (since tire labelling is unreliable, always check tire clearance with the frame)
Classic, understated look in both shaping and color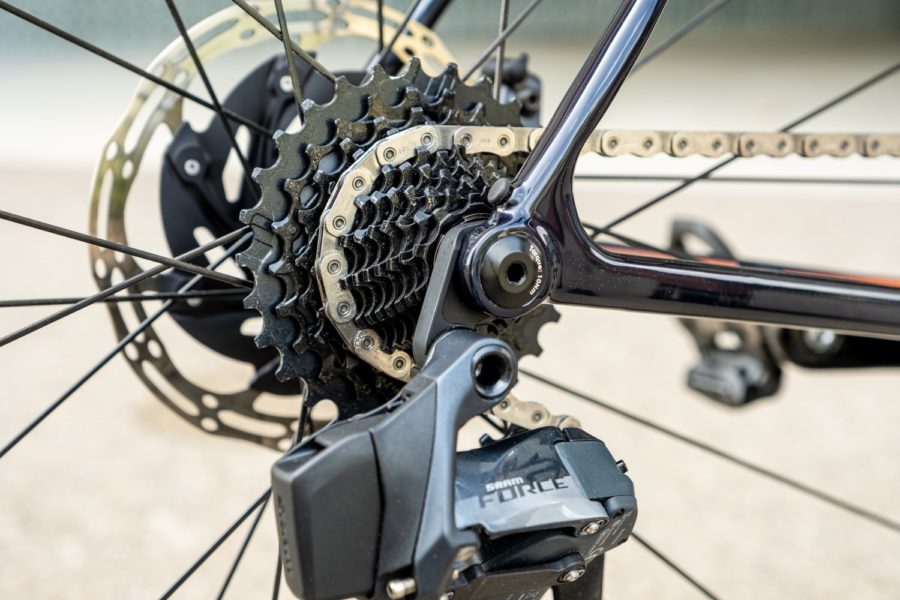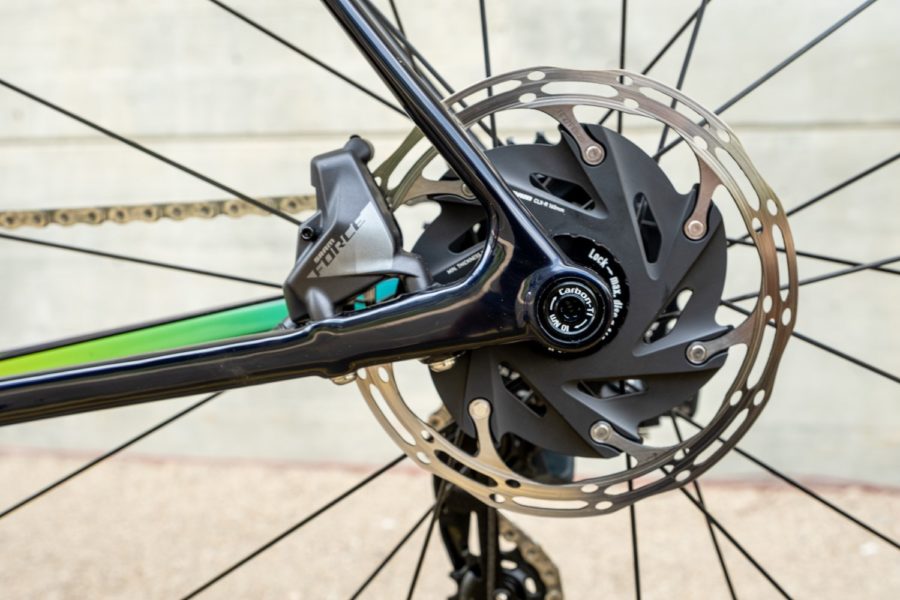 Comfort
So much is said about comfort, but it's not about gimmicks, elastomers, electronic suspension or sub-atomic vibration damping graphene-infused nano-particles. Comfort is about finding ways to ride further, for longer, while enjoying it.

That means first of all a comfortable geometry, something we worked hard at on our last generations of gravel bikes and have transferred back to the MIN.D. Our fit geometry is sportive (we still want to go fast) but with a realistic saddle-to-handlebar drop and reach. Our steering geometry is different from the traditional road bike standard, coupling agile handling to rock-solid stability.

Secondly, comfort means space for large road tires. Bad roads are one of the worst comfort killers, whether through cracks and potholes or simply through vibrations. Making your tires a tad larger is the most effective solution, with the added benefit of lower rolling resistance and better grip.

Finally, we create comfort through the frame, in particular the seattube/seatmast.
Continuous Seat Tube
The continuous seattube design is extremely small at 25mm diameter (30mm is normally the minimum if you want to fit in a 27.2mm seatpost). This change adds astonishing comfort to the frame. Removing the seatpost/seattube overlap at the toptube also means the seattube compliance continues uninterrupted.

Our own minimalist seattube top clamp is nearly invisible yet easily adjustable by 0-15mm and slip-proof. We even have our special MOCT saddle clamp (Measure Once Cut Twice) which is adjustable from 15-35mm. This also makes it much easier to resell your frame later on, although you probably never want to lose your MIN.D.
Read our Journal Post about the MIN.D.
Find out more about the MIN.D. on the Open Cycles website