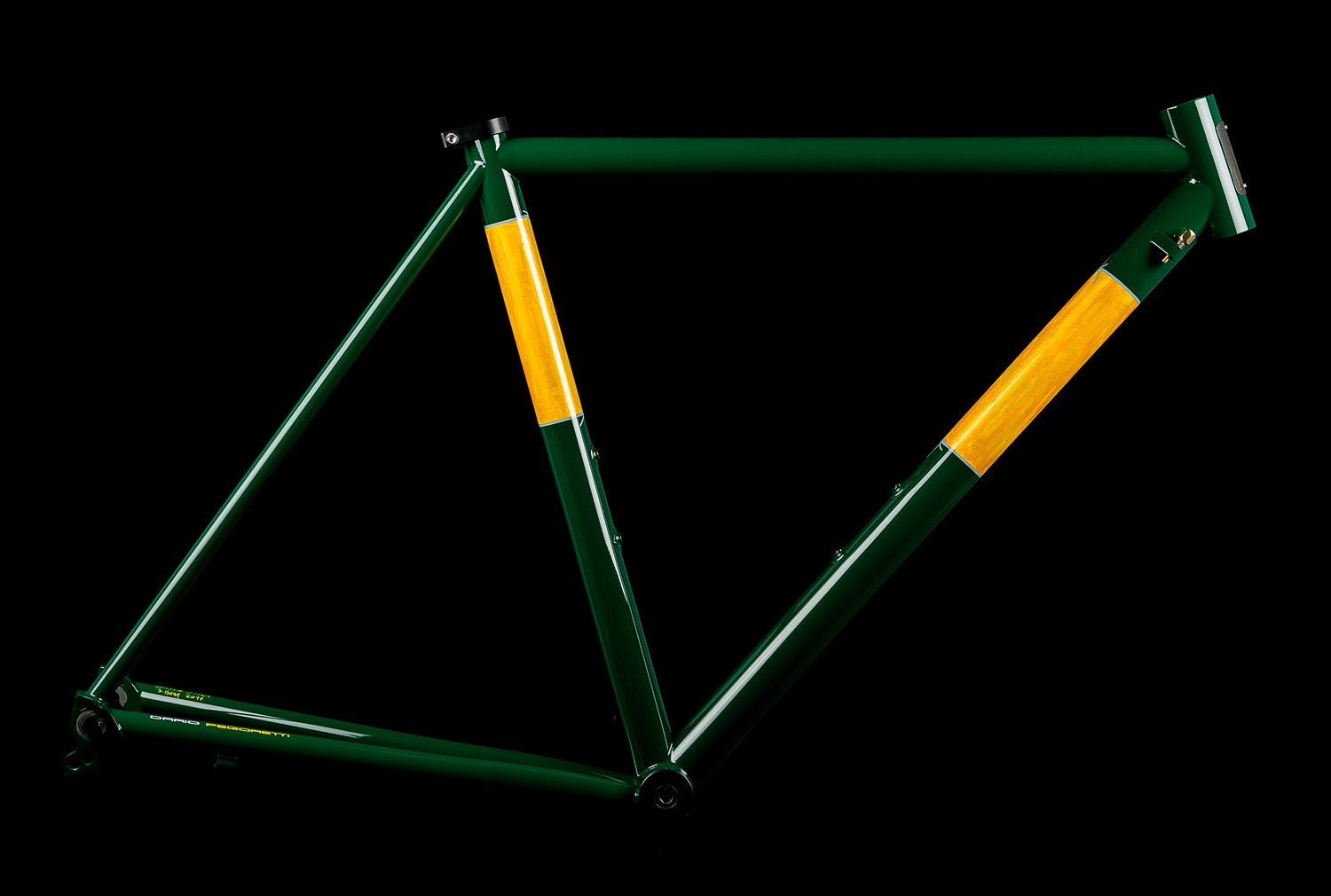 Pegoretti Marcelo shown with a stock 'Panel' finish
Pegoretti Marcelo
Pegoretti's Marcelo is fabricated out of a proprietary Columbus Niobium Spirit air-hardened steel.
The front triangle utilises the same tubing diameters as the Responsorium - in contrast the rear triangle has slightly larger cylindrical seat stays, that brings a little more stiffness to the overall ride. Like the Responsorium, the Marcelo also uses Pegoretti's hooded dropouts and a D11 headset. This is a great choice for stronger or heavier riders. The Marcelo still has the legendary comfortable ride of premium steel.
Cyclist Magazine Test of Pegoretti Marcelo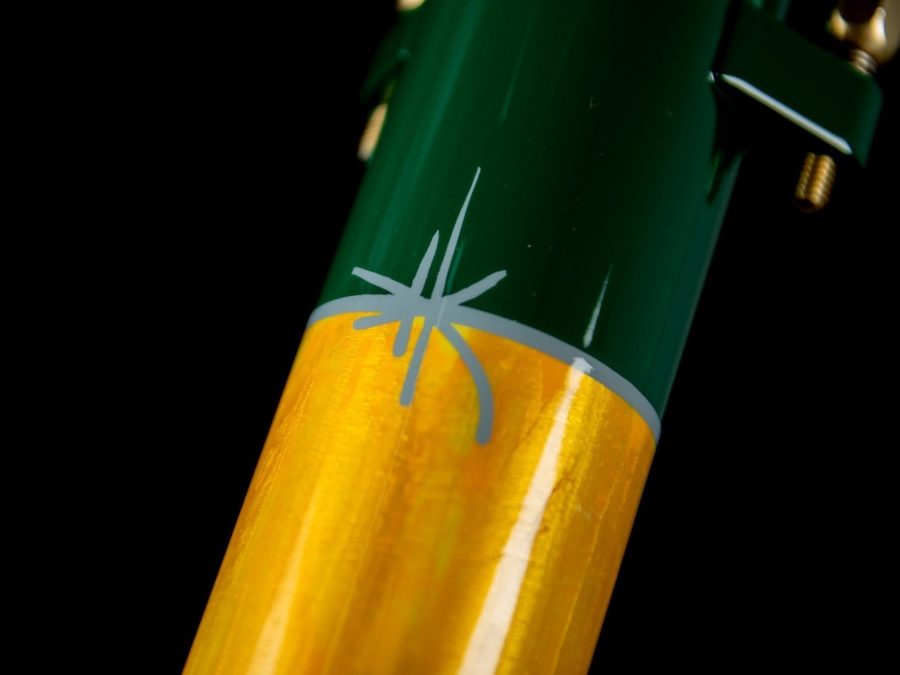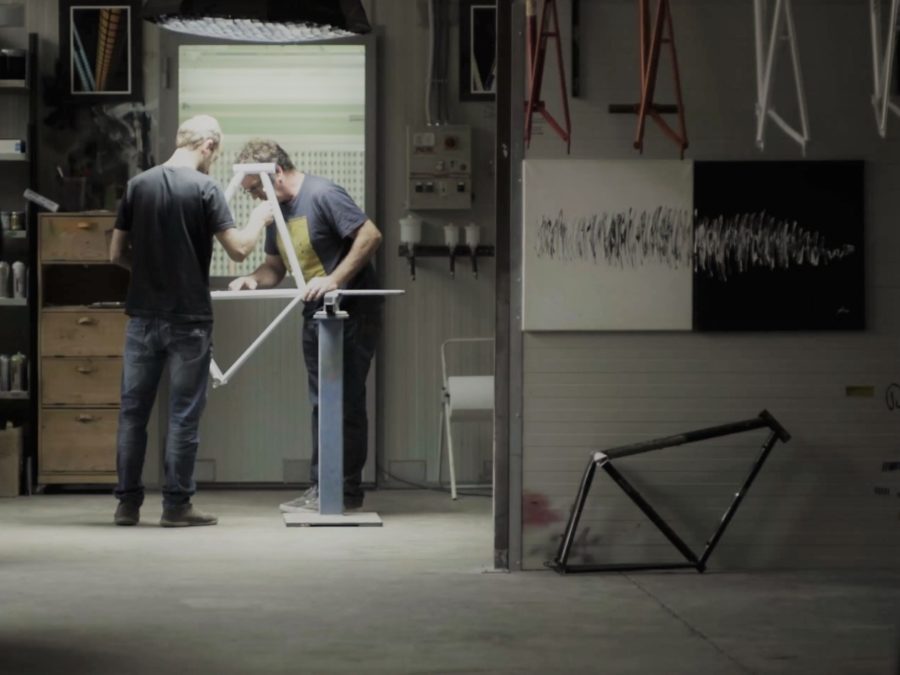 £2785.00 Price includes a Pegoretti Falz carbon fork, D11 Chris King Headset, one solid colour.
£850.00 Ciavete finish