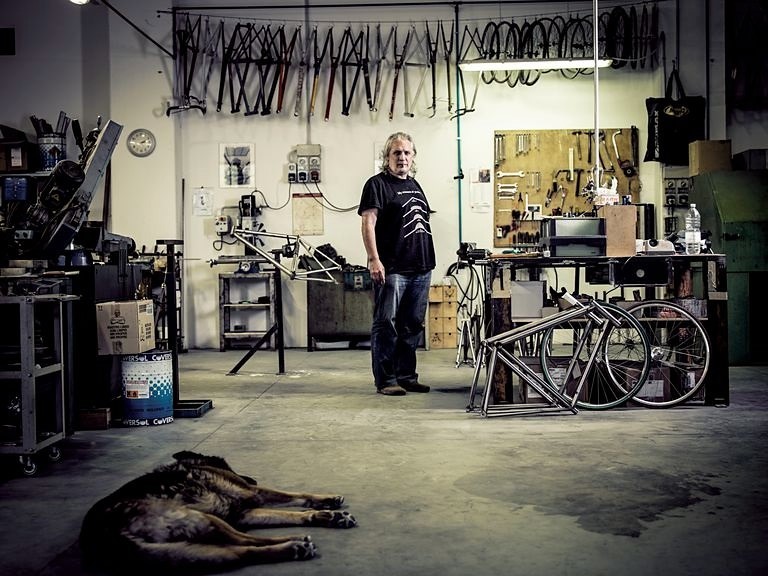 Dario Pegoretti - 1956-2018
We were introduced to Dario Pegoretti by mutual friend, Ben Serotta. Ben and Dario had known each other for decades and admired each other's dedication to the craft of handbuilding bicycle frames. And so we commenced the long conversation of working with Dario's wonderful botegga /art-studio. Nothing was going to happen in a hurry with Dario already having more than a year's waiting list for his art-house steel frames. We consider it an honour that we are now representing Pegoretti in London.


The House of Dario
Dario Pegoretti is known as the Godfather of Framers. The ultimate frame-builder's frame-builder. He was uniquely popular with two specific demographics - powerful professional riders from the 1990's - Miguel Indurain, Marco Pantani, Mario Cipollini, etc. And the world of art. His skill was to bring life and technical ingenuity to classic Columbus steel material, but his passion was the freedom of artistic expression. That made him unique and respected in a field of unique and respected individuals - Ben Serotta, Ugo DeRosa, Richard Sachs etc. The much vernerated US frame builder, Richard Sachs, was heard to remark "Dario Pegoretti has forgotten more than any of us here will ever know."
"Dario Pegoretti has forgotten more than any of us here will ever know"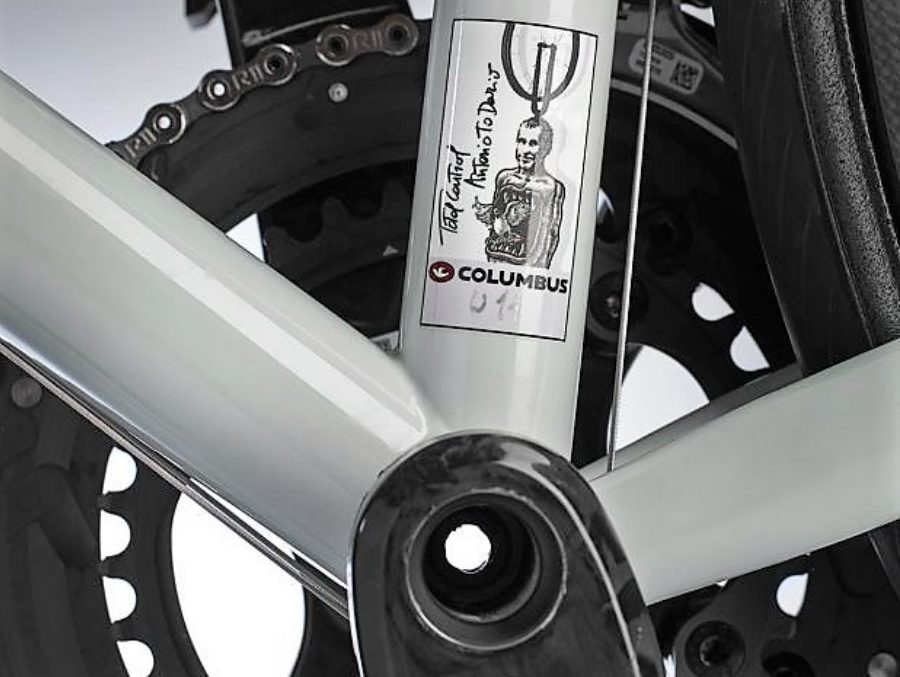 Pegoretti has a special relationship with Columbus
Inside The Pegoretti Bottega
The skilled craftspeople that Dario trained are continuing his fine legacy at the Pegoretti Bottega in Verona, Veneto. They work in a time-consuming and laborious way heating and welding with a traditional Cannello (blow-pipe - see video below). It is incredibly difficult working, requiring devotion to craft and precision. And then "the art starts" - every Pegoretti is an indiviualised artistic expression. The Pinnacle of Pegoretti's work is to commission a Ciavete (improvised) finish - that gives full expression to Dario's life's work.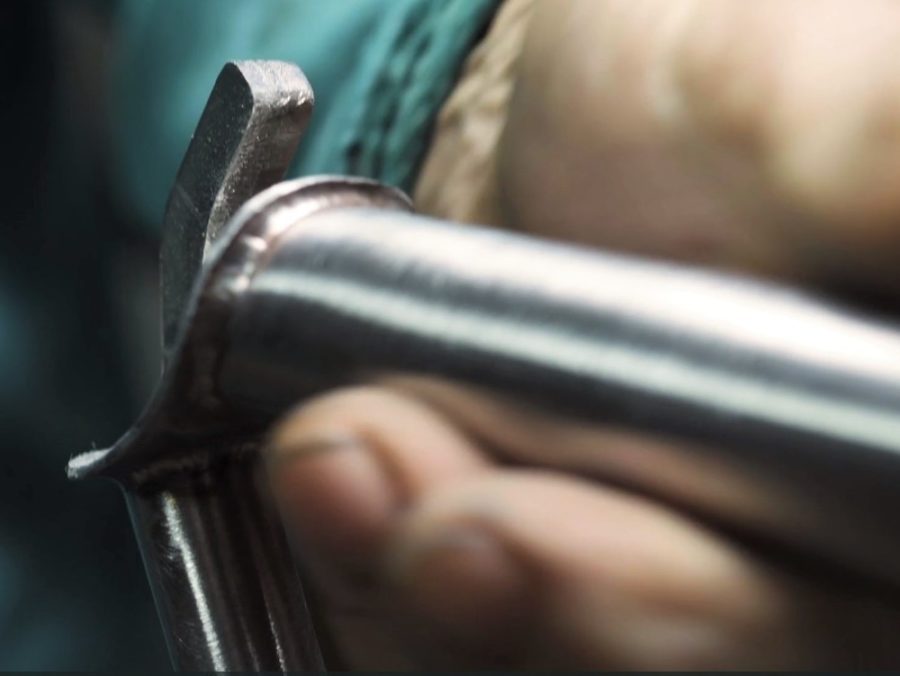 Every Pegoretti is a blend of technical skill and patience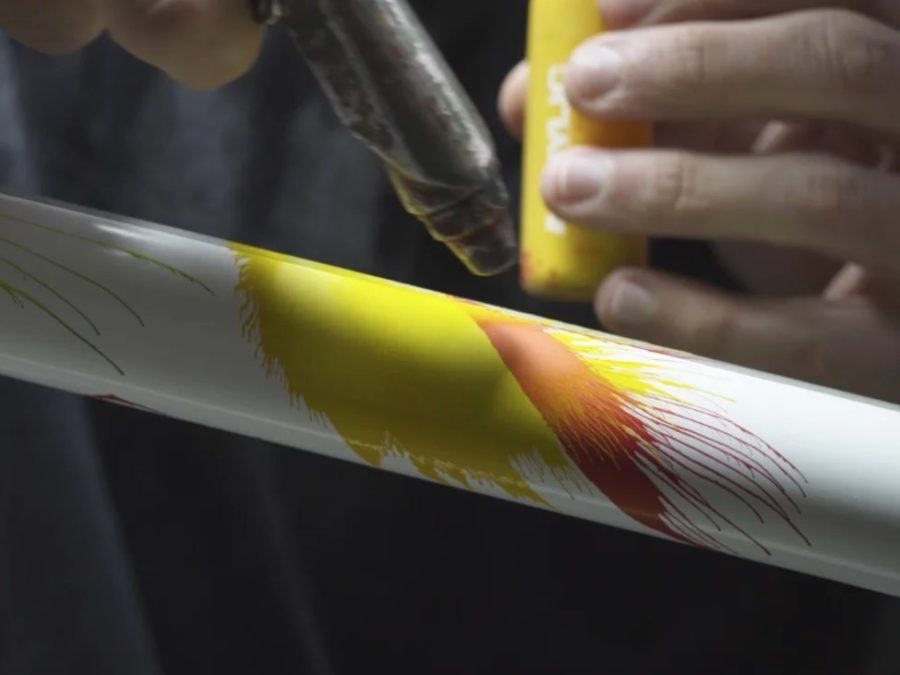 and pure artistic expression
Technical Spec
| | |
| --- | --- |
| Pegoretti Round - £4590.00 | Developed by Pietro to honour Dario. Fabricated from proprietary Pegoretti oversized Columbus XCR stainless tubing with 3D printed stainless steel dropouts |
| Pegoretti Responsorium - £4475.00 | Almost Pegoretti's signature frame - blends custom Columbus XCR stainless-steel with bespoke hooded dropouts and 16mm cylindrical non-tapering stays. |
| Pegoretti Marcelo - £3089.00 | Or simply 'Mxxxxxo' to anyone close to Pegoretti. Made from bespoke heat-treated Columbus LIFE tubing. Stiffer and more direct than Respo. |
| Pegoretti New Love #3 - £2900.00 | 'A punk rocker with good manners' Made from proprietary Columbus over-sized aluminium. Light, fast stiff! The rebel in the Pegoretti stable. |
Pegoretti Luigino - £3789.00
A classic lugged frame - developed as a homage to Dario's mentor, Gino Milani
Columbus PEGORI tubing
Campagnolo drop-outs and BB cable guides
Day Is Done - £4100.00
Named after the Nick Drake Song - Day Is Done. A performance oversized lugged frame made from
Columbus SPIRIT tubing &
Cadnezia oversized lugs. Comes with 1 1/8th headset and Falz carbon fork.
Ciavete Paint - £950.00
Ciavete is Pegoretti's 'SURPRISE ME!' paint scheme. Full vent is given to their unique creativity
Graphics & Panel - £440.00
A more structured and predictable finish than Ciavete