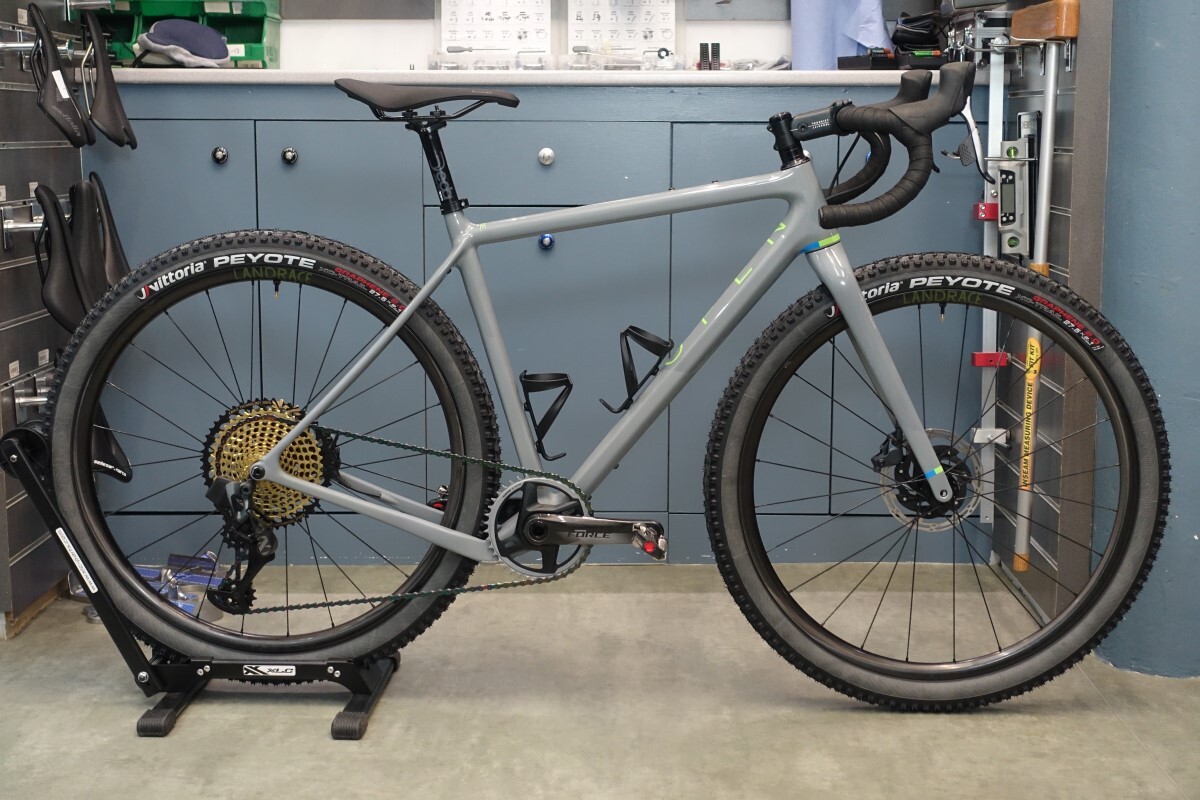 Happy Christmas!
The Grey Mullet Build - probably our most popular in 2021. Based on the Open WI.DE extreme gravel frameset - now also available in Orange and Blue. A go anywhere bike that likes the dirt trails as much as the road.
This bike has given many of our customers the best fun on two wheels for years, an hour riding through the woods makes you feel like a kid again - racing across the cricket pitch and skidding on short dewy grass on your Raleigh Grifter while being chased by 'parky'!
This bike is built using SRAM's Force/XX1 AXS wireless components, a combination of road shifters and chainset with mountain bike rear mech and 12 speed cassette with a 10 - 52 tooth gear range. Front chainring is usually 40T or 42T.
Wheels are our own amazing Landrace GRV Carbon 650B rims laced by Barna to a pair of Hope RS4 hubs, finishing kit is all alloy by Deda Elementi, elusive Peyote tyres by Vittoria. The Redshift Sports stem has two elastomers that offer tuneable suspension to soften the bumps.
You can find out more about our builds HERE
See you after school by the swings.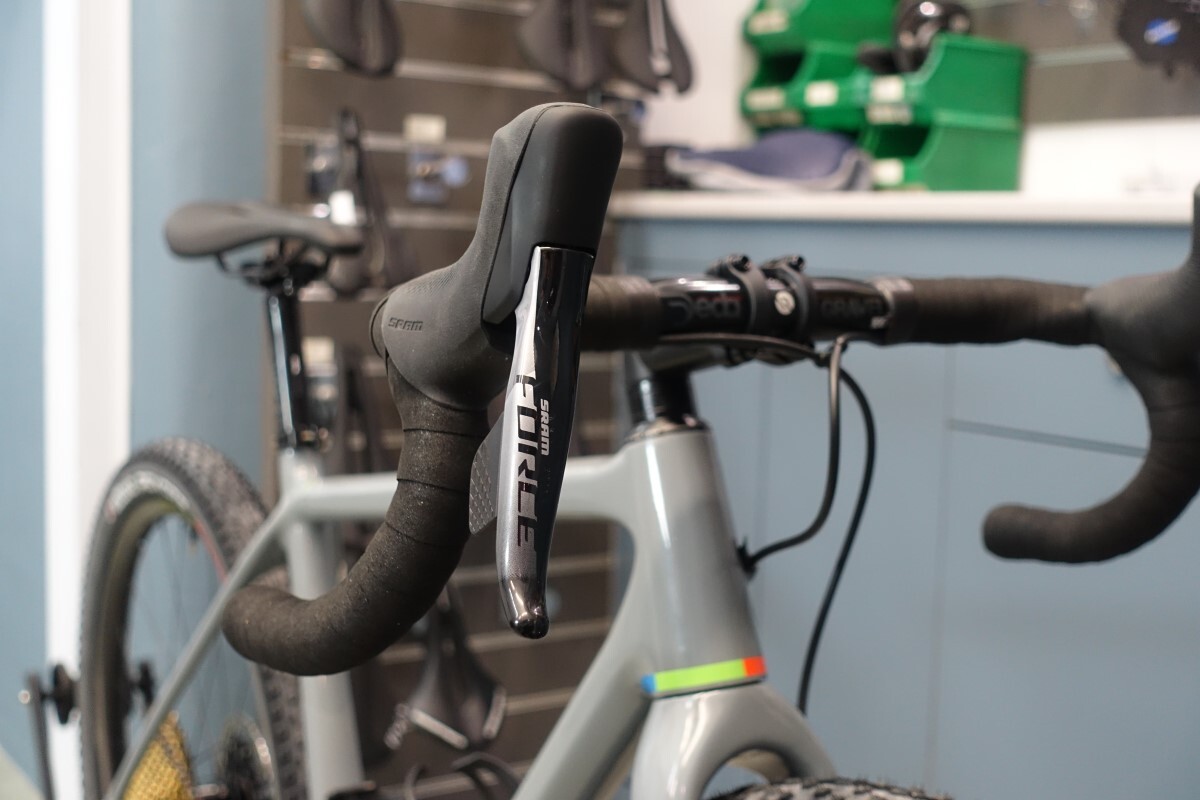 A Force AXS lever to be reckoned with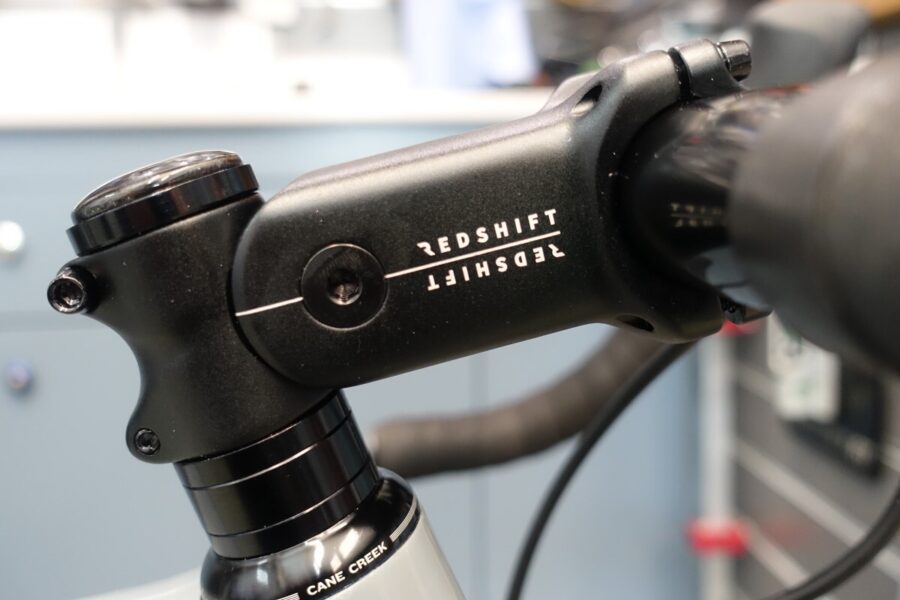 Redshift Sports suspension stem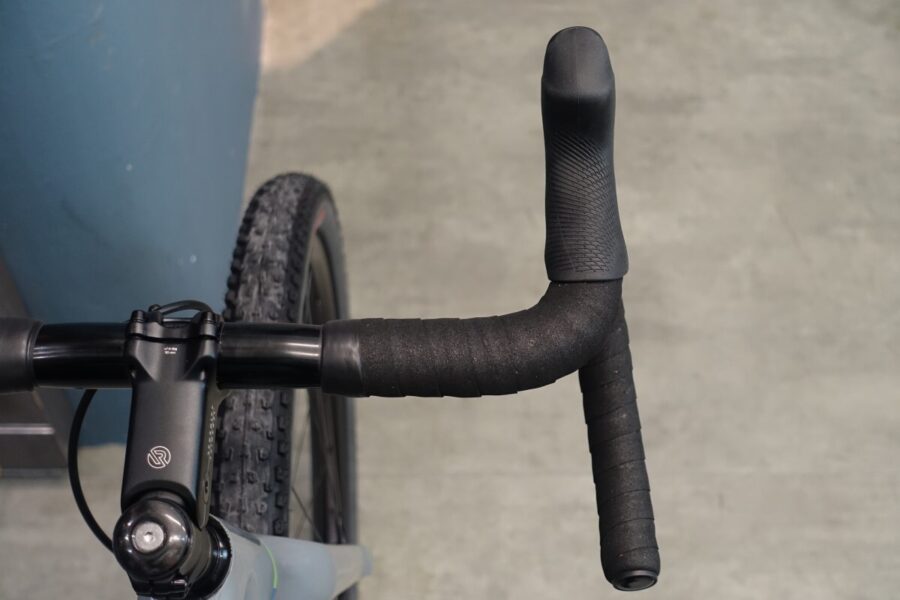 Deda Elementi Gravel bar - 12 degree flare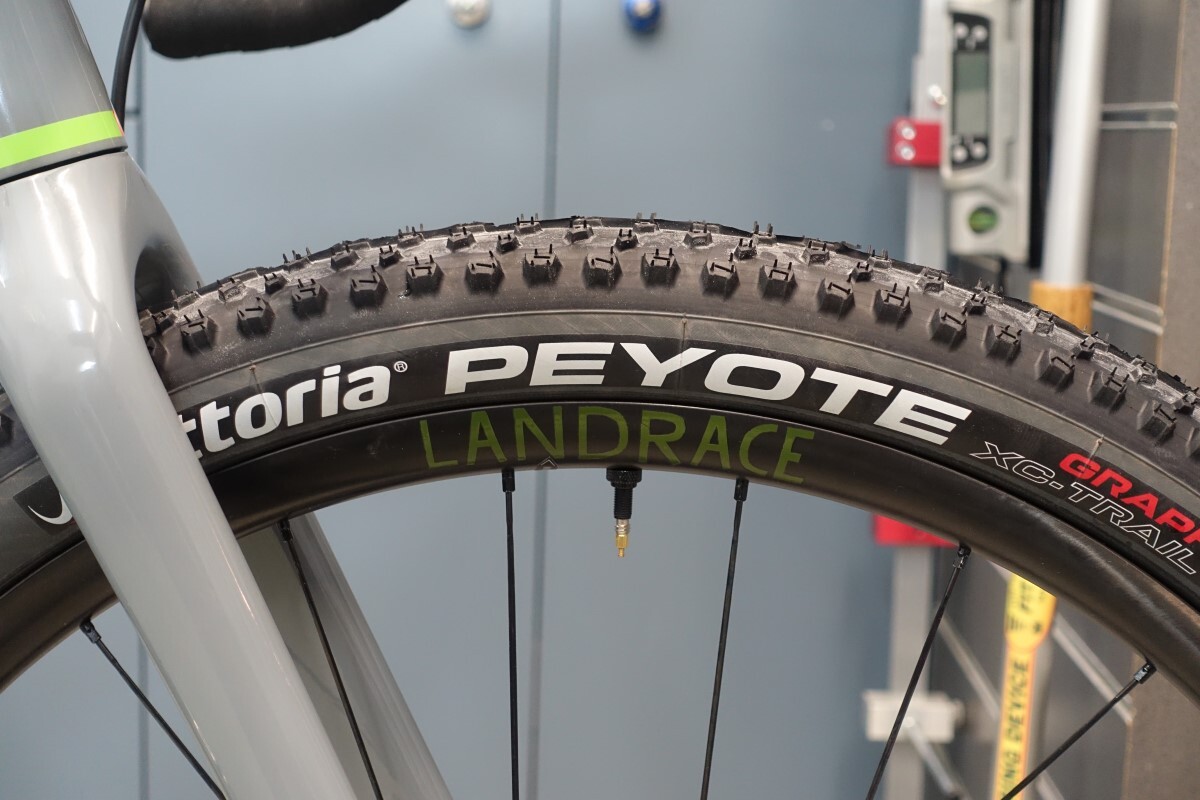 Widely spaced & low profile knobs for mud clearance and summer riding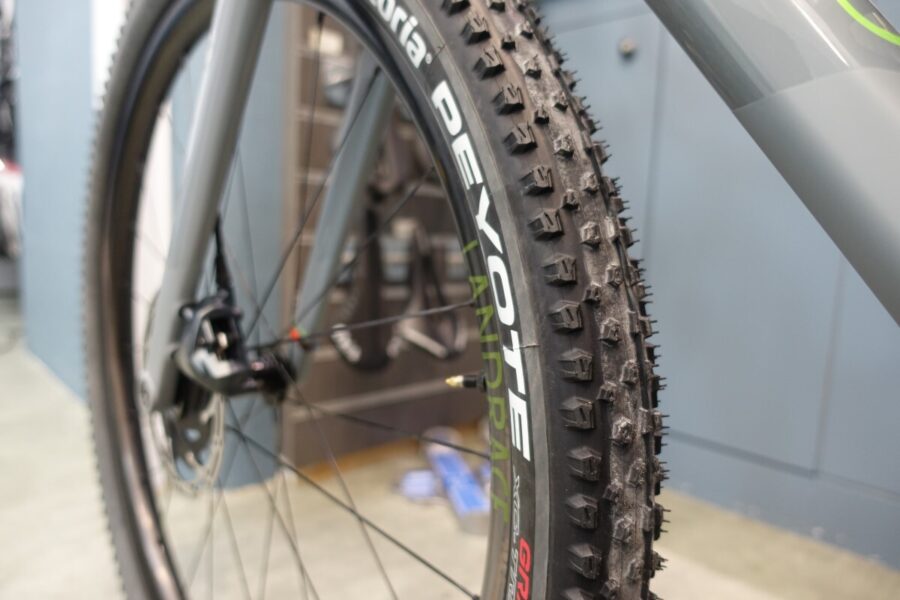 A tyre can be attractive? Why is that?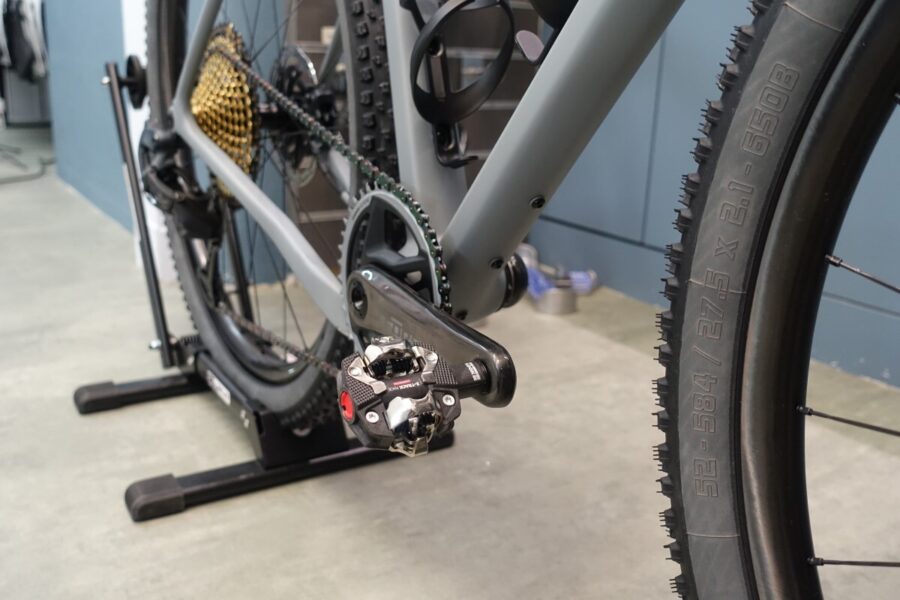 Look X-Track Race carbon MTB pedal, Landrave GRV 650B rim - super light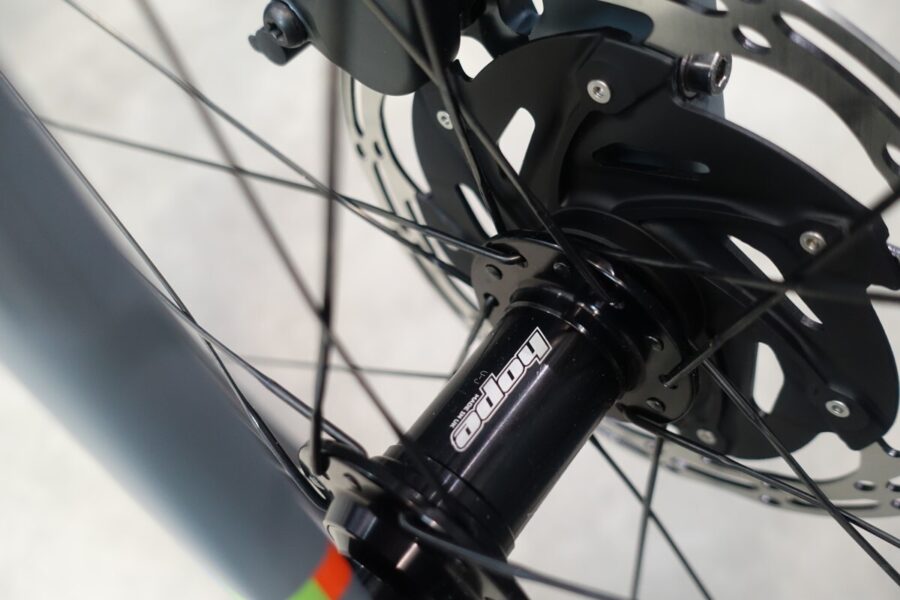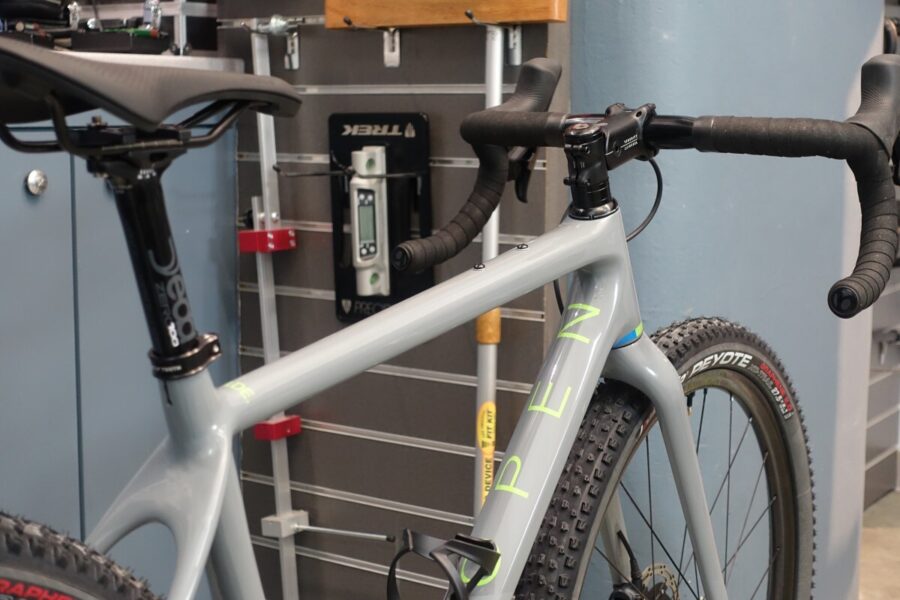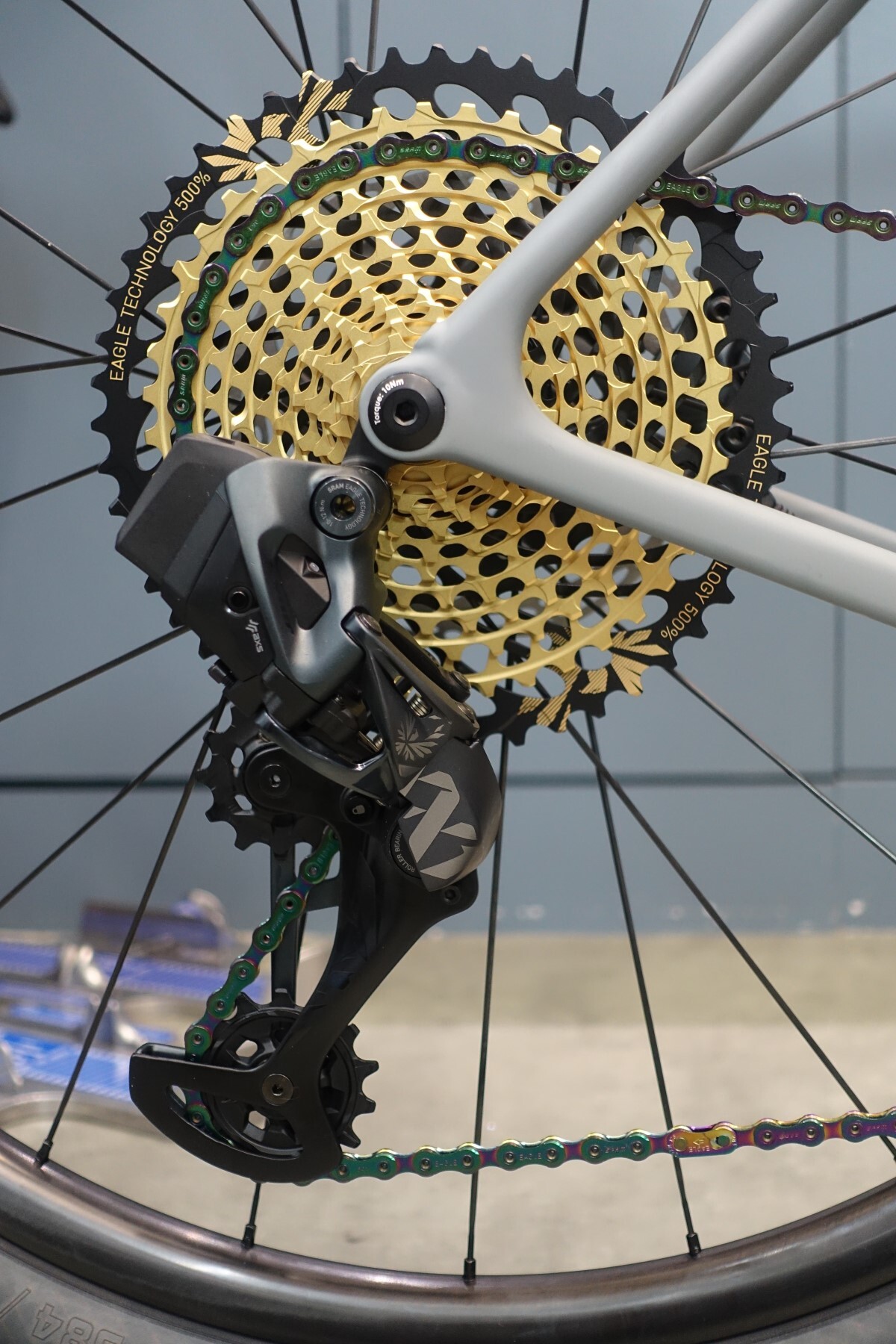 SRAM XX1 Gold cassette - gorgeous!