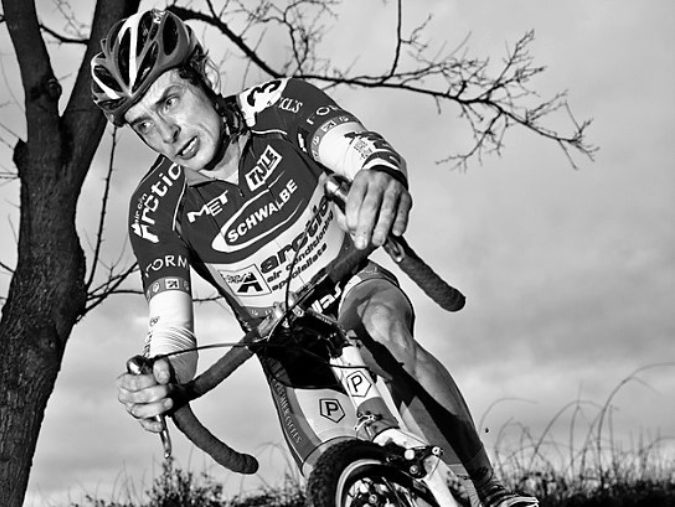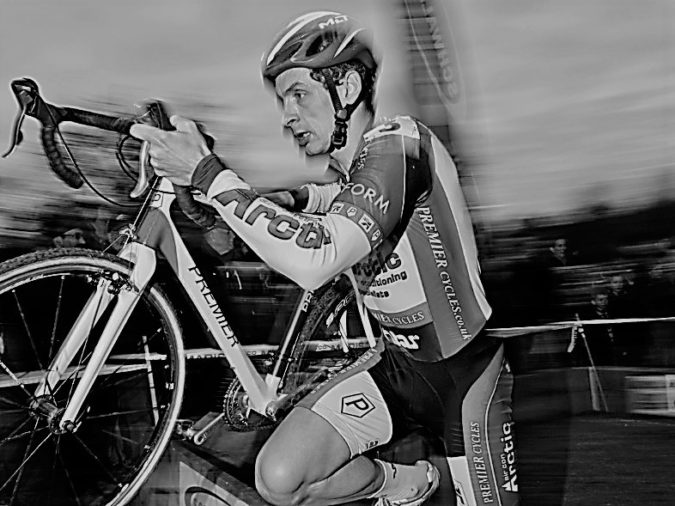 "weight does not always come down in a linear fashion - trends rather than blips in weight loss are infinitely more important"
Darren Barclay RD - Advanced Dietitian
We have raced and worked with Darren for many years. A lifetime in front-line medicine has given Darren a vehemently research first, anti-fad edge to diet and training. Darren is a registered dietitian with over 15 years of medical experience. Darren also has 25 years of Elite cycle racing experience - he has National Medals in Road Racing (3rd British National Championships), Time Trialling and in the 90s represented Great Britain on the road and cyclo cross. He has raced extensively in Europe with a French based team. Darren has worked extensively with Cyclefit clients managing weight and optimising performance nutrition. Darren, famously takes a very no-nonsense, clinical-based approach to these client consultations.
So Here We Are Early Season...
Perhaps one of hardest months to be cycling, or adjust our eating behaviours after going off piste over xmas with our diets, and often riding less than the rest of the year? And yet in the early days of 2019, we have to be able to motivate ourselves from a state of ambivalence onto the conveyor-belt to performance improvement and goal-attainment. This is should good news, in the sense that should be ready to make the necessary changes. Although there is also a significant risk that we we lose momentum as we get into February or March. And so here are my top tips to get you started in 2019

Evaluate
Know Your Weight. We are not always keen on weighing ourselves in the early season, or perhaps we wait a few weeks staying off the drink and eat less, and eat healthier, and then weigh ourselves. This is not necessarily a bad thing, but knowing our weight, knowing how much we want to loose and over what time period will help us plan better early season. On balance I recommend that you weigh yourself now.
Assess your ideal training load - how much time, intensity of training and how long do you have to train?
For example if you have 7kg to lose (or just over 50,000kcal) and you want to lose this by spring and you have up to 6 hours to train, the focus has to be on your habitual diet. Whereas if you want to lose 4kg and training 8-10hours a week, it may be a case that the focus is not on your habitual diet but on planning your nutrition around your training and losing fat mass during the process. These elements should be quantified and planned. It should not be random.

Make a Plan
Making a plan with some small goals - for example 1 kg reduction in 3 weeks, and having negative energy deficient days on lower intensity days, avoiding over eating on rest days and fuelling effectively for HIT sessions. By making a plan more often we are more likely to stick to it. It may be as simple as jotting these down in an email or on a piece of paper. But using a spread sheet, training program or coach which will help reinforce these changes.

Not All At Once!
Just as it is not a good idea to try and decorate all the rooms in your house all at once - it's also not necessary to try and change everything with our diets and training simultaneously . Although we do need to make an impression at first, as it's not motivating to get 2 weeks in and find that you have not got any pleasing results.
Losing weight is all about making some changes and so by definition, you have to pick on something. We often know what that it i - it might be the snacking, full fat products, excess sugars or alcohol that needs to be reduced? Also if we make too many changes in week one, it is unlikely to be sustainable and secondly we are unable to make further changes the following weeks - it has to be reasonable to be sustainable.

Avoid Extreme Diets or Negative Energy Balance

Not only does this often lead to reduce performance and lean mass loss. It's not uncommon to have a low body weight and high fat mass. Too low an energy intake, and the body will catabolize lean body mass over fat mass. And when you reduce energy intake you can also often reduce necessary micronutrients - this can lead to a high risk of nutrient deficiencies which can be detrimental, even on relatively light training loads. It's helpful to note that nutrients work in synergy and deriving too much from a nutritional supplement is not always a good thing.

"Just as it is not a good idea to try and decorate all the rooms in the house at once, it's not necessary to try and change everything with our diets and training at once."
Should You Weigh Your Food?
Controversial. But I would always advise that you weigh food if you do not know how many calories you are consuming.

Structure
This is fundamental - when we have a fairly structured plan, not only is it easier to follow-up but it's easier to adjust. If we are not losing weight or not performing well it's easier to tweak meals, snacks and training nutrition.

Reduce alcohol

Of course this depends on how many units consumed per week. It's not unusual for individuals that train hard, work hard and play hard to also drink a bit more then is optimal. If consumed alcohol units are more than 14 units per week then there is going to be scope for energy reduction and performance gains, not to mention the health benefits. A start will always be to know precisely how many units you actually consume in an average week - this is often a surprise. It's helpful to note that carbohydrate metabolism is significantly impaired by alcoholic consumption - this is a very well know effect now.

Carbohydrate Cycling

Train high, train low. High carb, low carb. Not only is this good advice for training but also weight loss. If you have too many carbohydrates it's going to be tough to lose weight; conversely with insufficient carbs not only does the macro and micro nutrient balance of our diet alter, but we risk being unable to train and recover efficiently. How many carbs can be a simple or complex calculation? I will discuss this concept and application in future issues. But to get you started -

* Cycle carbohydrates, avoid having the same portions on your rest days as your training days
* Low carbohydrates on rest days and easy rides below 60 mins.
* Hard rides less then 60 mins - focus on nutrition after the session and ensure you have a carbohydrate based meal or snack 60-120 mins before
* Long medium intensity - you have more freedom with your nutrition (200w an hour is ~720kcal)

It's helpful to consider when you train what fuel your body used and what nutrients you need to replenish with. If you want to build lean mass, then you may need to be in positive energy balance and some fat is needed. And the opposite if you are trying to shift extra weight.

Keeping the motivation

The best laid early season plans can sometimes taper off towards February - this could be because you have introduced too many changes and the plan becomes unsustainable, or a perception of insufficient results or unrealistic results, and thus there is a change back to previous behaviours? Weighing ourselves weekly and reviewing our weight trends helps - this is a component of how slimming clubs help keep members motivated.

It's helpful to note weight does not always come down in a linear fashion - trends rather than blips in weight loss are infinitely more important. At first we often see a larger weight loss as glycogen which is bound to water reduces. If weight is coming down effectively then it's not necessary to keep making more changes. If weight is static then you need to tweak the balance down. It's also helpful to keep a measure of circumference of your upper arm, calf and waist as ultimately we are looking to become leaner not just lighter. Darren Barclay RD Advanced DietitianDarren provides cycle and nutrition coaching.dietitian@form.me.uk

http://www.form.me.uk/
"Train high, train low. High-Carb, Low Carb - Not only is this good advice for training but also weight loss."