JaBig and The Big Wide World
We got the call from our good friend Andy, co-founder of Open Cycles in Switzerland.
"Guys, I need you to jump in right now! With both feet with the whole JaBig gig - Cyclefit, bike-build his Open UPPER, video, physiotherapy, hand-holding, and ride with him to Harwich....yada, yada, the whole love & affection nine-yards man. It's for World Bicycle Relief - all you need to know. Ciao for now"
"Hold up Andy, who is JaBig?"
"Shit you guys are too old. And square! The dude is the hip Montreal DJ that rode 17,000 km to Arctic Circle on a fixed gear bike! You will love him. See ya....wouldn't wanna be ya!"
"Okay Andy. We are in. He is part of us now"
And we are proud to say that JaBig is part of our family now. And we are of course old.
JaBig - DJ, Explorer, World Citizen
In 2016, JaBig embarked upon an impromptu winter folly/adventure to cross Canada three ways on a fixed-gear bike. He was a cycling novice that learned his craft the hardest way there is. His epic Journey is partially documented in the award-winning film The Escape - this 17,000 km trek can be seen as a mere warm-up for what JaBig has planned now.

Around The World - 5 Years, 100 Countries, 100,000 km!
The fixie-commute to the Arctic Circle can be seen now as a warm up for the big event. JaBig is riding around he world in five years for World Bicycling Relief - One of the activities World Bicycle Relief is involved with is assisting under-privileged children to get an education by providing them a bicycle to get to school.
JaBig will be DJ'ing (is that is a term?) in every major city on the way to raise awareness for his adventure and the causes he rides for. He is quite literally riding 100,000 km between gigs!
Help DJ JaBig Change lives through The Power of Bicycles - Beats By Bikes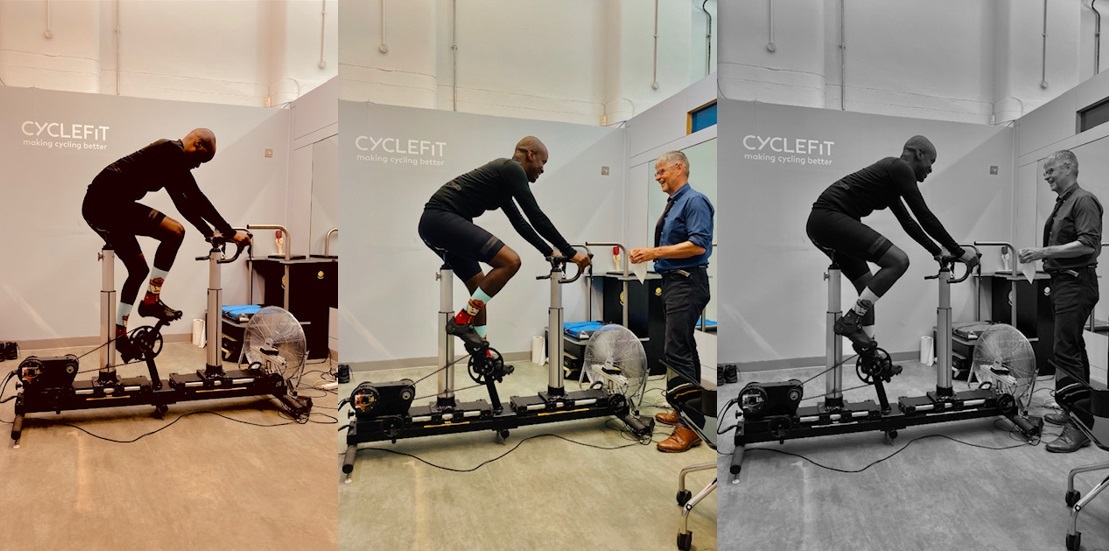 Hip Montreal DJ meets ancient 'Dad-Dancing' bike-fitter.
JaBig, Cyclefit and Open
JaBig used a fixed gear single-speed Cinelli for his 17,000 km journey through the winter to the Arctic Circle. This time JaBig is going to use one of the finest adventure bikes in the world for his 5-year mission - An Open UPPER equipped with SRAM components and Zipp wheels. Our job at Cyclefit was to put JaBig through our full fitting process, including a functional movement screen (FMS). We will stay in touch with JaBig through the trip and will help with advice and support.
You can also help DJ JaBig Change lives through The Power of Bicycles - Beats By Bikes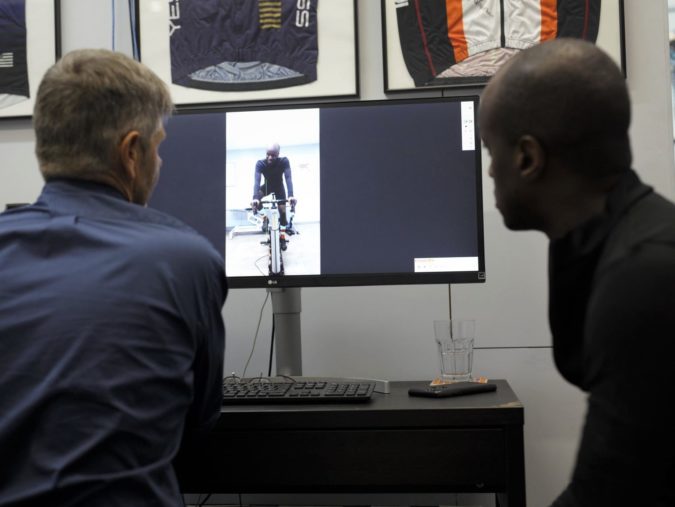 Phil and JaBig working through Cyclefit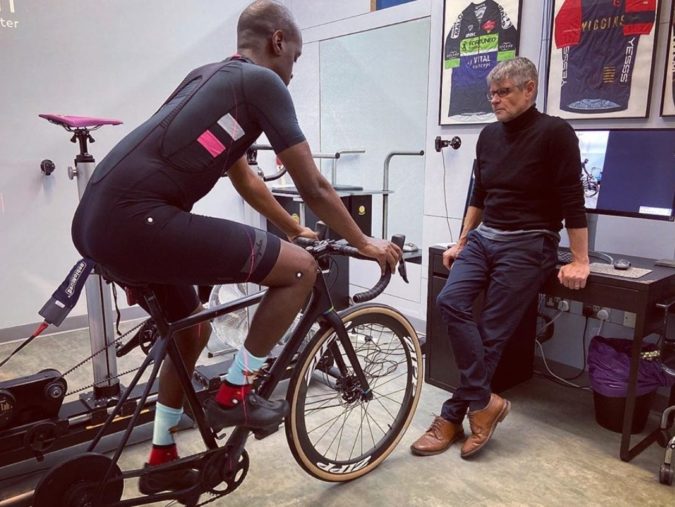 Fitting JaBig to his brand new Open UPPER