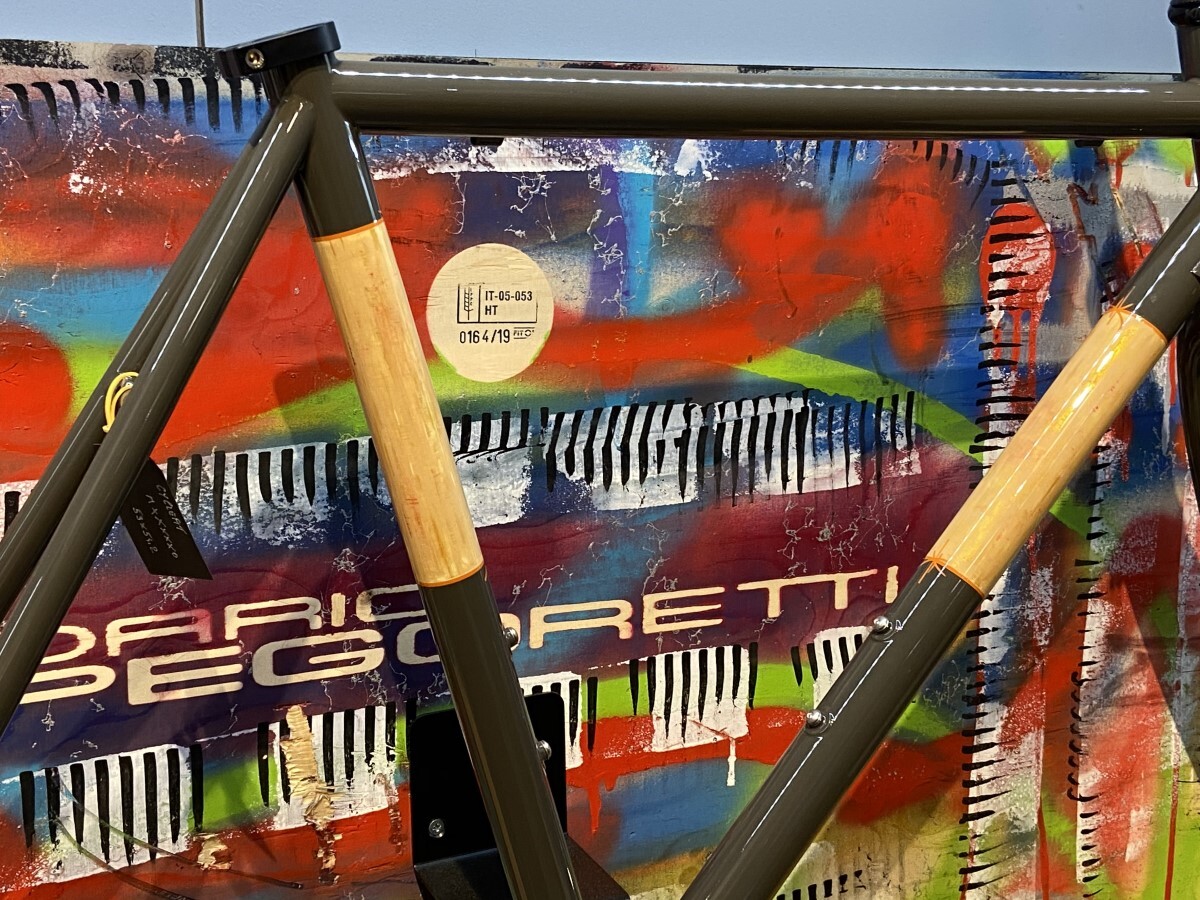 A new collaboration with our in-house brand Landrace and the Pegoretti atelier to create a range of stock geometry MXXXXXO framesets. The tubing is fabricated out of a proprietary Columbus Niobium Spirit air-hardened steel.
Landrace Grey livery with Ciavete panels.
The front triangle utilises the same tubing diameters as the Responsorium, in contrast, the rear triangle has slightly larger cylindrical seat stays, that brings a little more stiffness to the overall ride.
Like the Responsorium, the Marcelo also uses Pegoretti's hooded dropouts and a Chris King D11 headset. This is a great choice for stronger or heavier riders. The Marcelo still has the legendary comfortable ride of premium steel.
Don't let the beautiful paint and steel tubing trick you in to thinking this is a Sunday morning potter bike, TerrenoCorsa will hold its own in the chaingang for as long as you can.
We are compiling a range of sizes to keep at Cyclefit HQ and can build with components of your choice. Currently mechanical only, Di2, EPS or SRAM AXS available on request. Rim brake only.
£3,325.00 (Frame, forks & Chris King D11 headset)
Available to order Online HERE