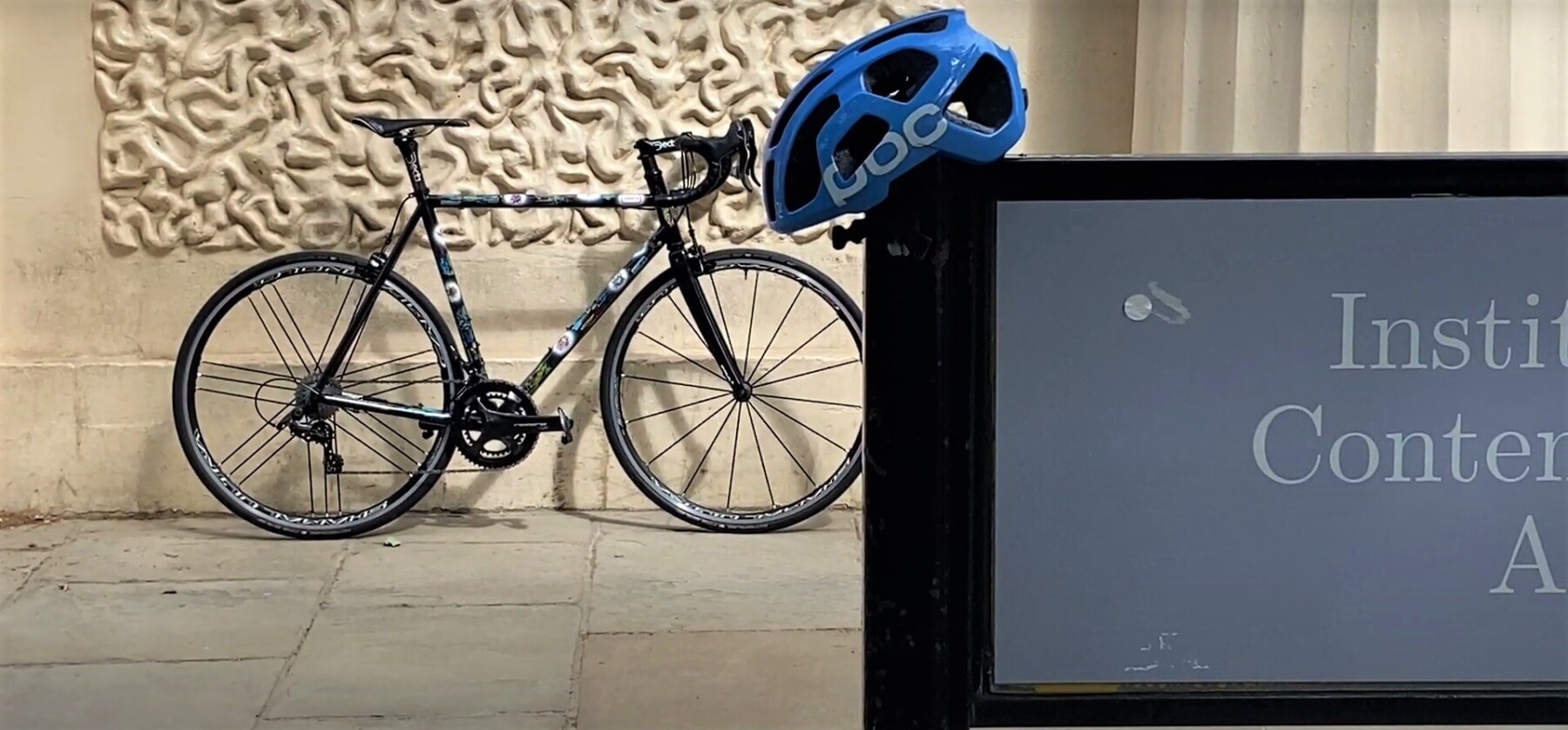 Pegoretti MXXXXXO - Comfortable in its skin languishing against ICA
Pegoretti Mxxxxxx Review

Emotional Old Fools
Jules and I were teaching a bike-fitting course seven or eight years or so ago, maybe longer, in France, to dealers from all over Europe. It was fascinating in many respects, as these course so often are – full of gifted and passionate people, whose devotion to cycling generally hovers on the quasi-religious.
On that particular course, there were two ex-professional riders, pragmatically re-casting themselves as high-level bike-fitting consultants to their respective cycling communities. On one evening, during dinner, our table got into a fiery debate about the merits and wisdom of bike-companies moving their production to the far-east and in China in particular.
We were incredulous when one of the ex-pro's and some of his younger colleagues, were vociferous in support of the trend – cheaper bikes, epicentres of technology, economies of scale etc. They were unmoved by our protestations of an inevitable hollowing-out process of manufacturing communities that have a history in bicycle production. Or our concerns that brands would become less distinct if they were all being made in a few huge factories in China and Taiwan. Our European friends genuinely thought that we were a pair of misty-eyed, over-emotional, old fools, who had failed to read the runes and move with the times.

It was one of those watershed moments when you suddenly realise that your mode of thinking is entirely your own and not necessarily shared by everyone, or indeed anyone.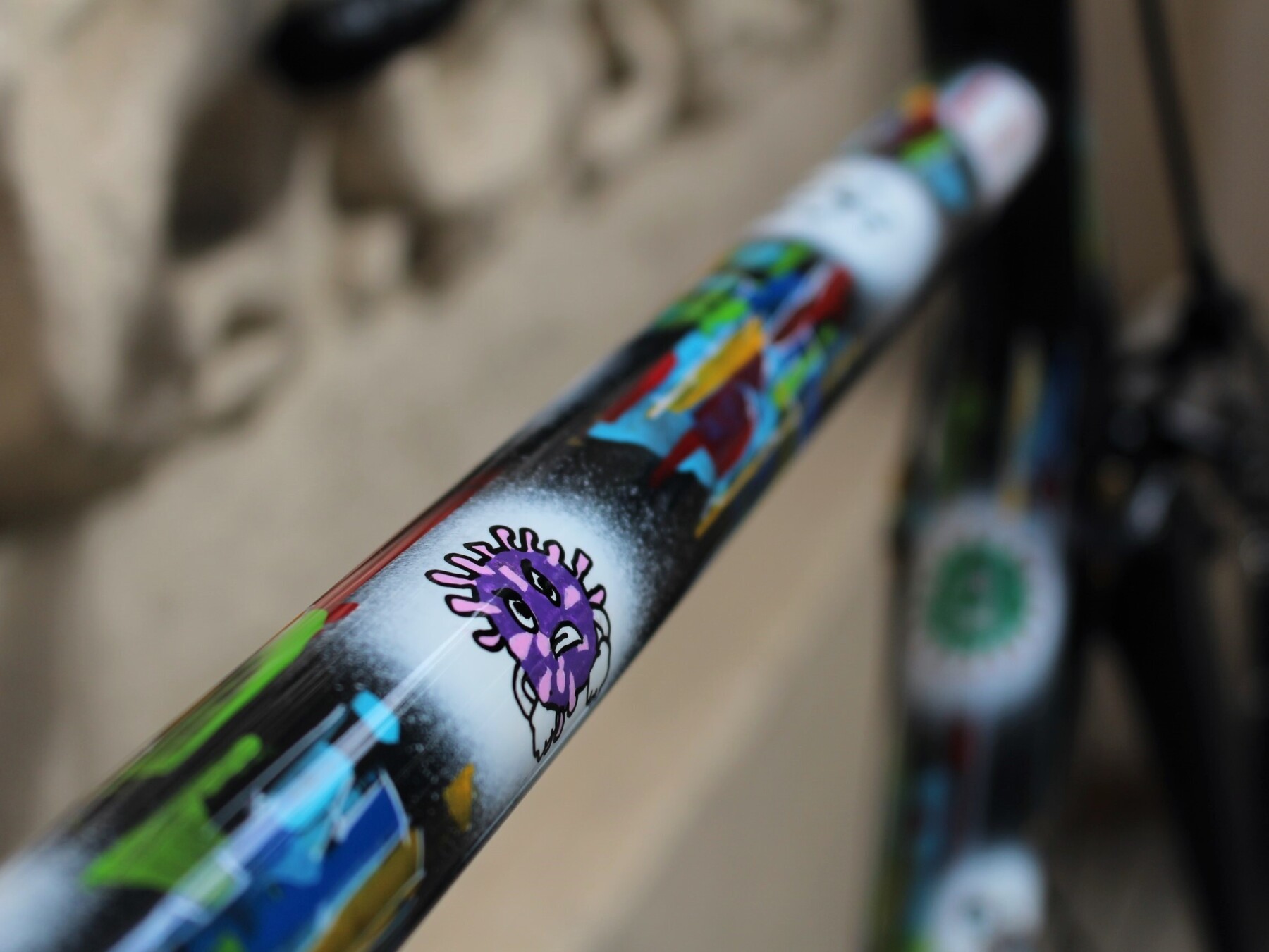 Go East. Or Going West?
A few years on and we now have; Hong Kong, Huawei, and questions over China's transparency around the Covid-19 pandemic - so do companies like Pinarello regret exporting their production capacity and expertise from Italy to China, in the face of rising tensions and even a possible trade-war? Is it possible for them to repatriate production, at this late stage, even if they wanted to? One assumes that the great exodus out of the traditional bicycle making centres in Italy, France, UK (Raleigh) and North America, had little to do with catalysing more passion and uniqueness into their products, and everything to do with making more money. It was a time when bike-companies dropped the 'bike' antecedent and just became companies. Most often engrossed into messy amalgams of other companies, that were usually a comically bad fit. I am sure all this nonsense made sense on someone's spreadsheet. But we thought it was a slow-motion car-crash for the industry we loved, and the people that both worked within it, and also the consumers who enjoyed the fruits of its labours. The last rebellion of the little guys like Pegoretti, Serotta, Passoni et al – who at that time, still crafted one-offs for some of the world's most lauded riders - was finally crushed, when an increasingly corporate-tilted UCI, banned custom bikes from professional racing in the early noughties.
"The quixotic Pegoretti in Verona is predicated on a material that the industry, in its rush to carbonize itself, wholly abandoned. And that material is steel."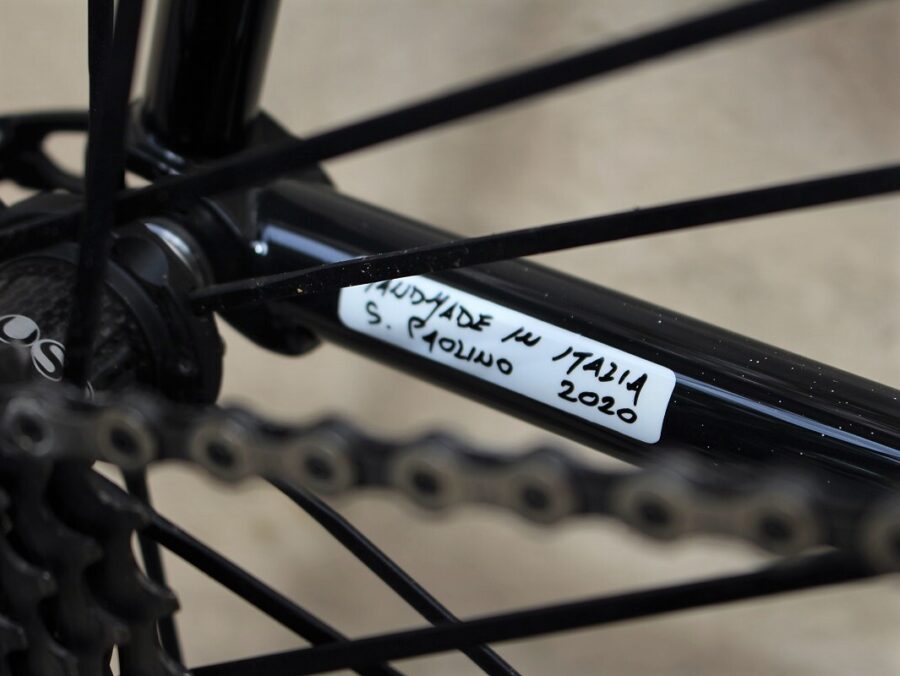 Handmade in Italia. Refreshing.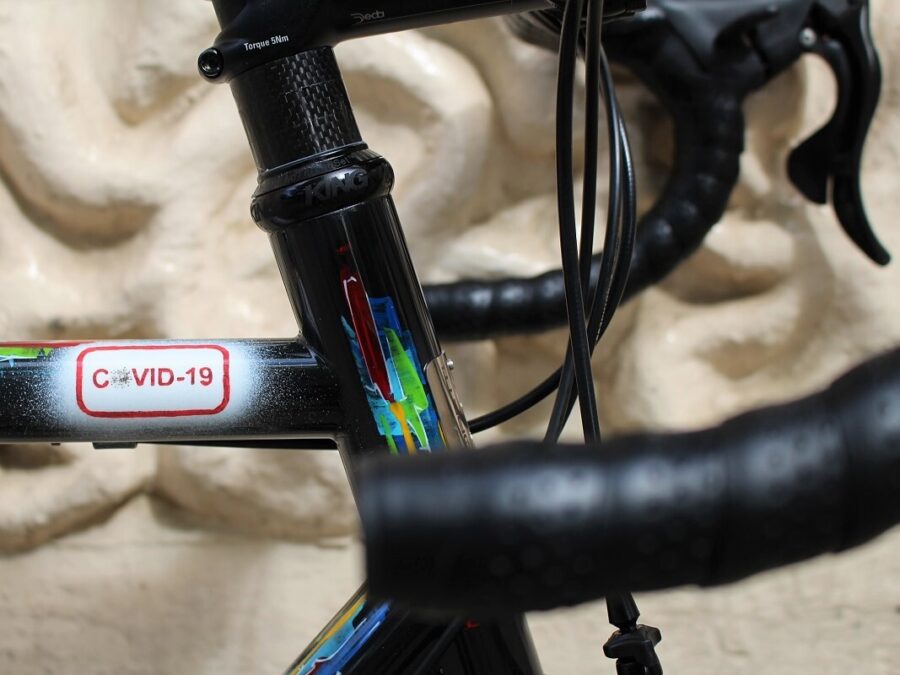 Too much? They took us at our word.
The Keepers of The Flame
The quixotic Pegoretti in Verona is predicated on a material that the industry, in its rush to carbonize itself, wholly abandoned. And that material is steel. The late Dario Pegoretti examines his own lifelong relationship with the ferrous metal in Ben Ingham's lovely film - D'Acciaio (Of Steel) –

"I am talking about the smell of steel – especially in the winter when it's cold – during the summer when you work with steel with sweaty hands, it rusts, almost as if it complains"

Like Richard Sachs in Connecticut, Pegoretti are the keepers of the flame - the art of slowly pouring reverence and creativity into everything that they touch. Pegoretti and Sachs collaborated in 2004 with Columbus in Italy, to produce the exemplar tubing and lug collection; to project steel into the 21st century, both as a performance and artisan material. The industry turned right, so Dario and Richard hooked a sharp left. Both Sachs and Pegoretti have legendary waiting lists and a quasi-secret international covern of dedicated owners – affectionately monikered Peg-Heads in relation to the latter.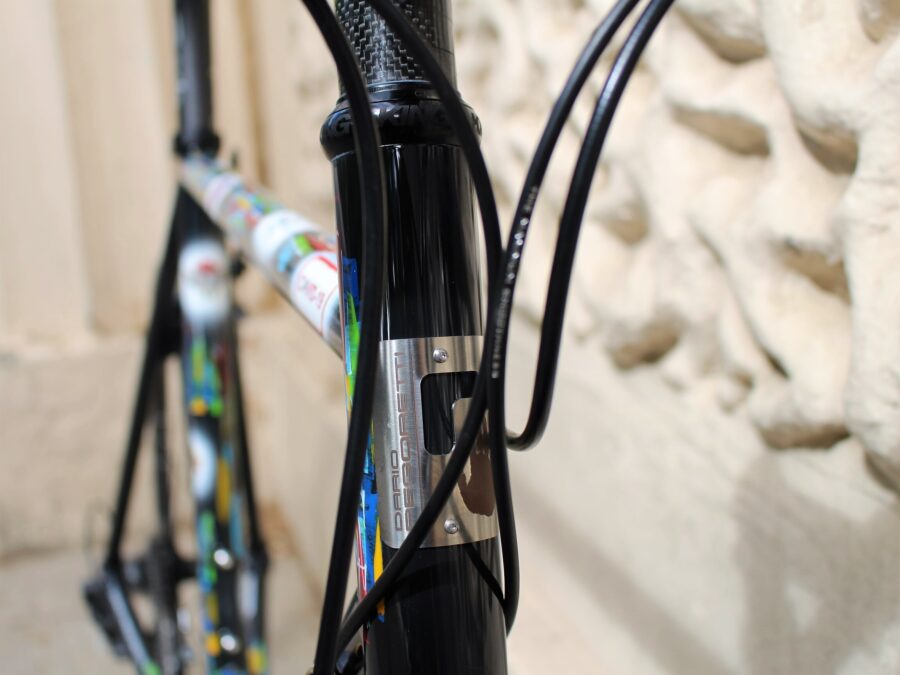 This badge means you are riding the finest steel bike in the world.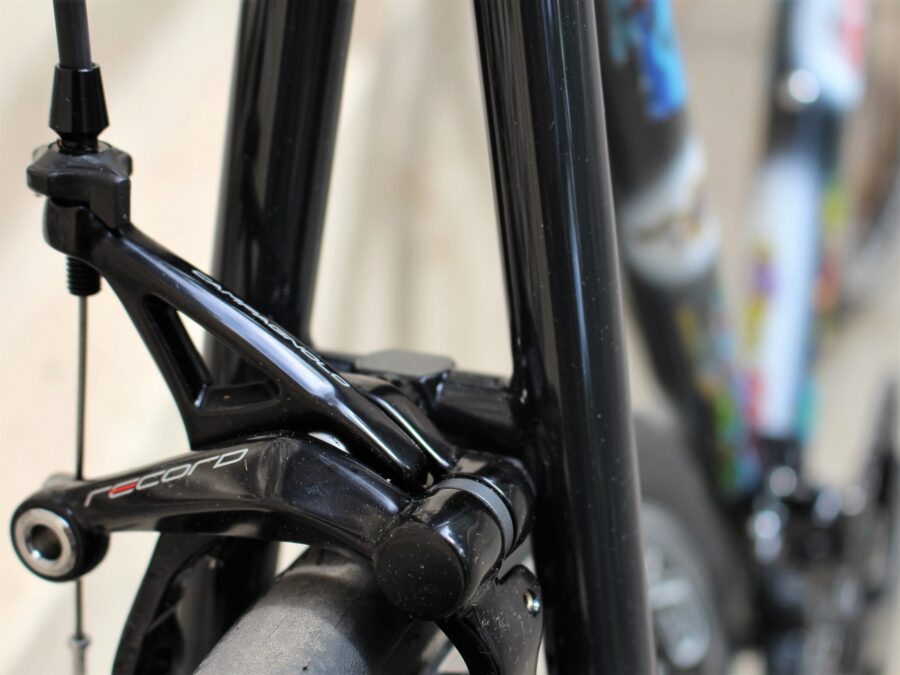 19mm oversized, heat-treated Columbus Niobium Spirit seat-stays.
MXXXXXO

The Marcelo, from this point forward referred to as, Mxxxxxo, for reasons that cannot be discussed or divulged. The Mxxxxxo is fabricated from an entirely proprietary recipe of heat-treated Columbus Niobium Spirit tubing. The great Columbus dynasty and influential Pegoretti Bottega are historically socially and collaboratively very close. The symbiosis makes perfect sense – Pegoretti get highly personalised and private tube-set collections that reflect their technical and aesthetic sensibilities. And in return Columbus receive undiluted access to the world's most respected steel artisans. In the same way that a generation of craftsman from all around the world, have made their own pilgrimages to Pegoretti's doors, hoping that some of the feted magic fairy dust will sprinkle down upon their own welding-torch from Dario's and Pietro's.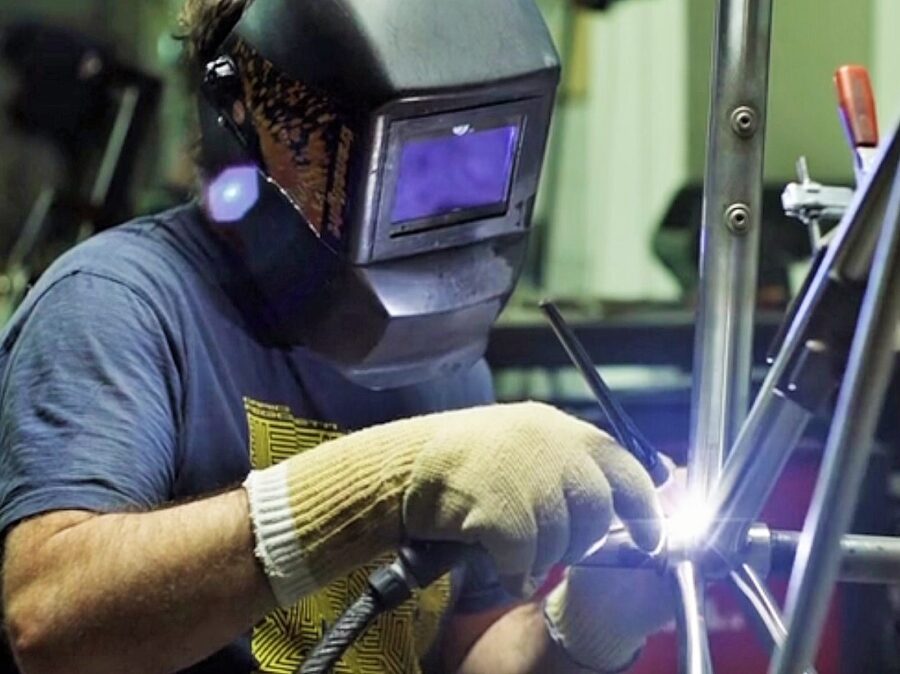 Pietro TIG welds a MXXXXXO frame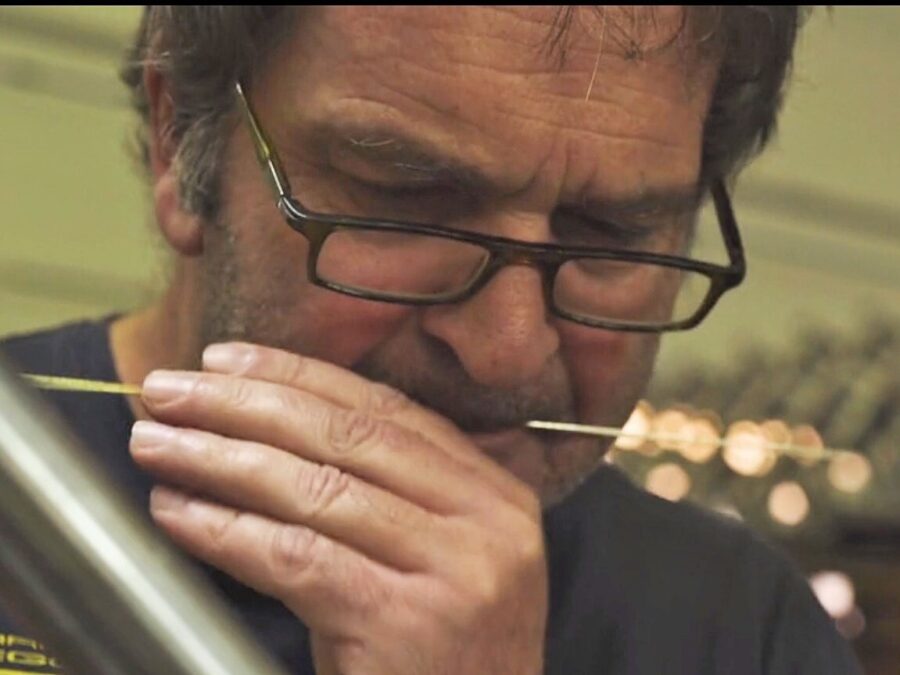 Pietro is a master of 'The Canello'
"Ciavete is an adrenalin rush. It is as close as many of us will ever get to buying a piece of art."
The Mxxxxxo is Pegoretti's front-line road-race bike – fashioned in the engine-room for maximum drive and stiffness - oversized 19mm seatstays and oversized exclusive chainstays. The front triangle utilises dimensions that whilst congruent to Pegoretti's Responsorium, XCR stainless-steel tubeset, results in a subtly different riding experience. The Respo ride is noticeably less hard-edged than the Mxxxxxo's and therefore more biased towards long days in the saddle and sportive type rides. Pegoretti try and match heavier and stronger riders to either the Mxxxxxo or the new Round, which is an oversized version of the Responsorium. For our test bike we commissioned a Ciavete - 'surprise me' scheme – which is essentially exactly the same as commissioning a piece of original art, only with your frame as the blank canvas. The only steer that we gave Pegoretti was a design that reflected the time we were living in, and both of our companies experience of the lockdown. Pegoretti stayed open throughout the crisis, even though they are in the middle of the infection epicentre in Italy.
To start with we were doing mainstream servicing for people that still had to work in London and preferred to commute by bicycle. And after few weeks of the lockdown, we spent much of our time trying to source and deliver mid-range bikes to people that needed them to start commuting or to try and stay fit during the crisis.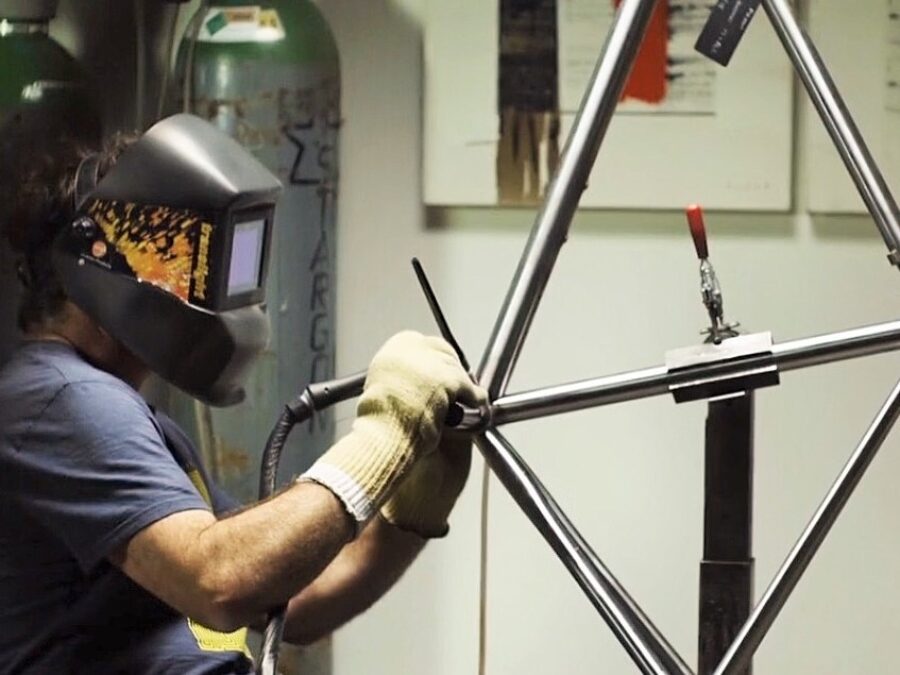 "I put on my mask and head-phones - I love to TIG Weld"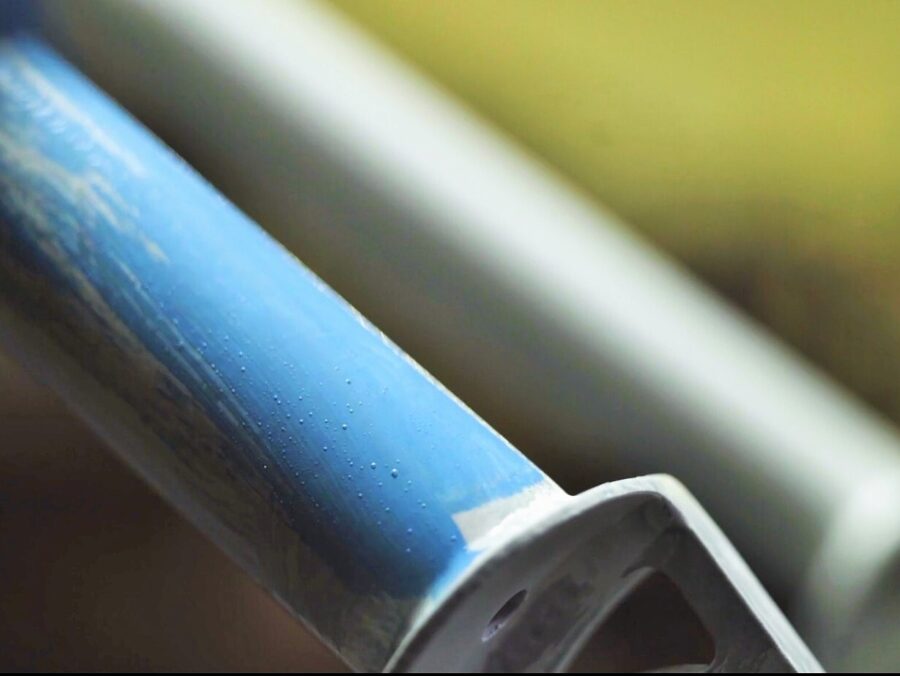 Every frame takes hours of painstaking work
Ciavete
Ciavete is an adrenalin rush. It is as close as many of us will ever get to buying a piece of art. So far, we have been lucky and all of our Pegoretti clients have been truly delighted, or at least gave passable impersonation of being so – we even had two clients unveil their Ciavete paint-schemes at the same time! There is much to truly appreciate about our Covid-19 Mxxxxo - it is so creative and intricate. We did wonder for just a moment if it was a little over-didactic, with "Covid-19" loud graphics, but on reflection it is precisely what we asked for.

Falz Fork
The fork is Pegoretti's own Falz and is incredibly light and elegant – it complements the oversized-steel aesthetics perfectly, especially when it is finished off with a Chris King D11 headest. We naturally built our test bike with a Campagnolo 12 speed mechanical groupset, a set of Fulcrum Shamal Ultra wheels and Deda finishing kit. Simple, functional and elegant.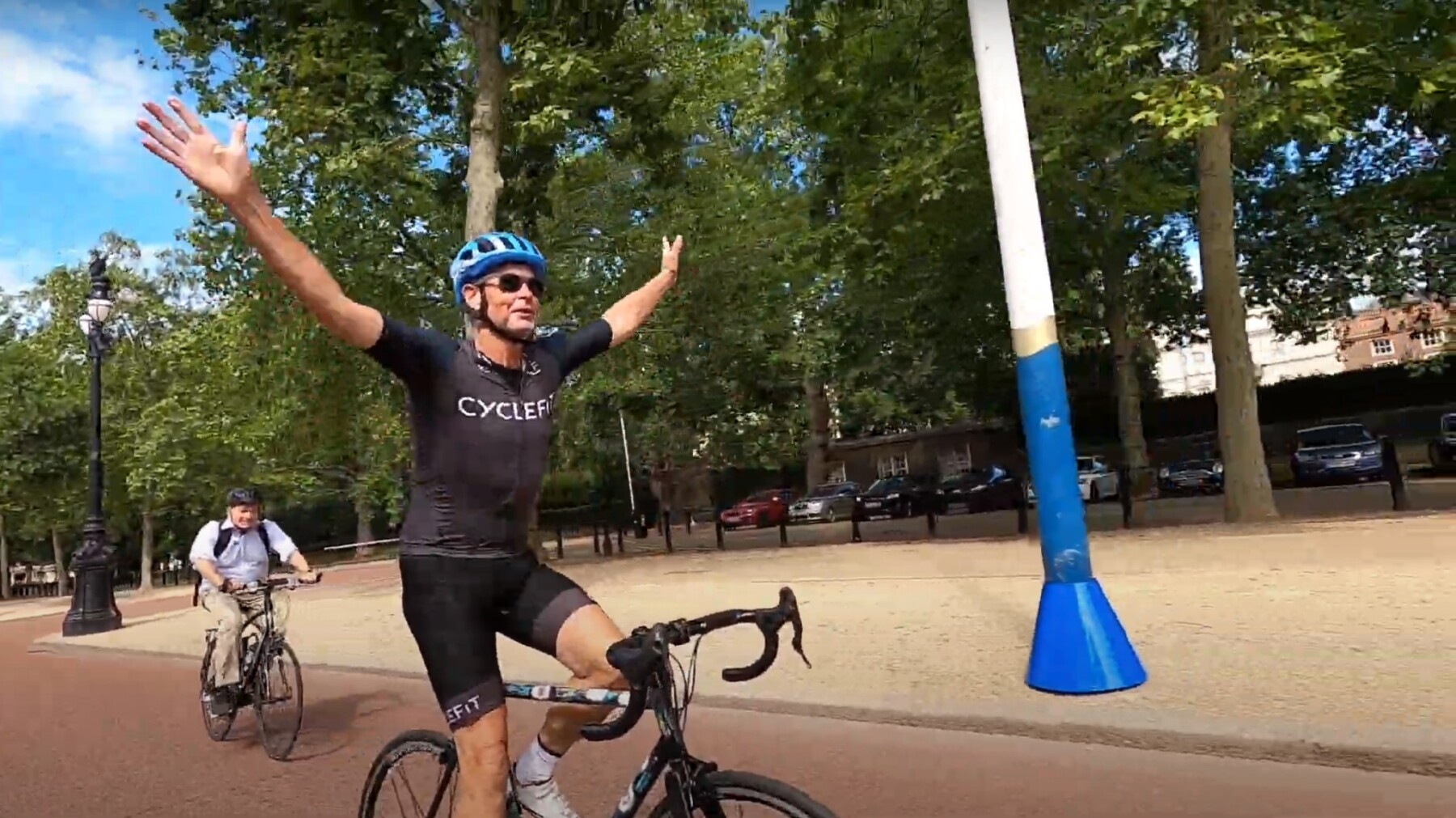 "A power-meter, Garmin or even electronic gears, are arguably just another layer of digital distraction from an acoustic, unplugged, soundtrack."
The Barefoot Cyclist

We have said before that Pegoretti appeal to a certain person or at the very least a certain moment in a person's cycling life – for us they epitomise barefoot cycling. Riding for the innate analogue sensations of the interplay of steel, human physiology, and the open road. A power-meter, Garmin or even electronic gears, are arguably just another layer of digital distraction from an acoustic, unplugged, soundtrack. Steel's natural resonance and reactivity are a natural counterpoint to carbon's ruthless neutrality. Top-end carbon, by definition, should have no personality – X-in = X-out – no filter, or interpretation. Steel just isn't like that – it has an opinion, a flavour, a movement, even a fragrance. You experience your moving world through the filter of a tightly wound ferrous spring, that has been honed and butted over the generations, to the point of pitch-perfection. Steel bikes have personalities that directly correspond to how far the watchmaker has wound them up. In contrast, high quality carbon bike design's manifesto has two central policies – lightness and stiffness. Anything else is a negotiable bonus.

"You experience your moving world through the filter of a tightly wound ferrous spring, that has been honed and butted over the generations, to the point of pitch-perfection."
De-carbonise
I absolutely adore a finely executed steel frame. I have ridden a Serotta Coer d'Acier (heart of steel) bike, that we designed, for twelve years. But even though my Serotta is notionally made of the same material – Columbus Niobium Spirit heat-treated tubing - the Mxxxxxo is functioning at another level entirely. It is fashioned to be Pegoretti's front-line race bike, for those brave enough to risk their Ciavete paint in the rough-house of a criterium. It still has zip and kick of my Serotta but it works in a different range – it needs more input to make it react' but the resultant dividend is also discernibly bigger. It is a much tauter and more effective bike to ride fast and sprint (quite unlike the jockey). It has simply been tuned to work a different pitch. Compared to contemporary oversized carbon or aluminium, the Mxxxxxo will still zing along happily on 25c tyres with precisely the right ratio of feedback v's noise. We live in a world where 28c tyres are an effective working minimum - as a direct corollary of disk-brakes driving frame and particularly fork and head-tube design. Take away discs and oversized carbon and the requirement disappears.
Strip everything away and you are left with the beauty and simplicity of the best steel frame available, with the possible exception of Richard Sachs, anywhere in the world. The riding experience is uncluttered, direct and soul-cleansing. There is nothing to distract you from the sun in the sky and the tarmac under your wheels. Nothing beeping, dropping connection, telling you if you are off-course or riding slower or faster than you did last time. No meaningless bullshit. Just the simple epicurean pleasure of riding in your own time and space. In an ideal world we would all have a Pegoretti in our stable - a one-off unique bicycle that we take out when we need a little mental feng shui. Time away from our obsession with binary one's and noughts and the almost inevitable information and therefore emotional overload. There was a time before carbon and it was a great time. Me and Jules have still climbed more mountains and crossed more finish-lines on hand-made steel than we ever have on carbon. It is in many ways the perfect material to make a bicycle from - unfortunately it just didn't make much sense on a spreadsheet once carbon could be mass produced in huge factories in the far-east.
Our test MXXXXXO is available to test-ride if you would like to sample the very opposite of mass-produced. A completely unique bicycle, made from locally sourced Columbus heat-treated steel, by a close-knit group of gifted artisans, in a small Bottega, in Verona, Northern Italy.
Pegoretti MXXXXXO - Frame and Fork - £2785
Ciavete Paint Scheme - £850