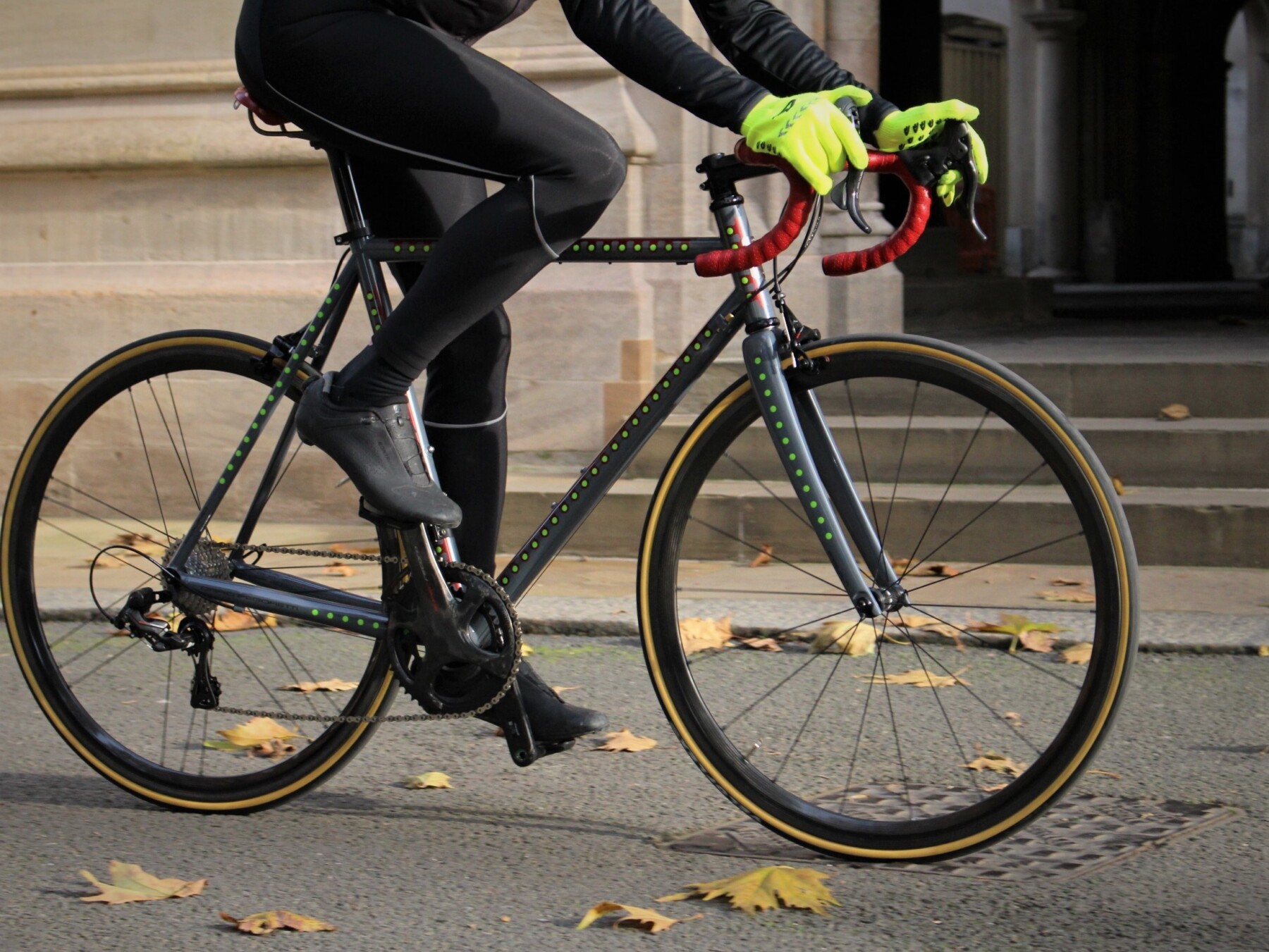 The first person ever to ride a Pegoretti Round. In London's weak autumn sunshine
An Analogue Bike In A Digital Era

I used to call up Dario Pegoretti a few times a year. Sometimes he would pick up, more often he wouldn't - we were first introduced to Dario by Ben Serotta. Whilst it was always entertaining to talk with this most charismatic man, it was clear that his heart wasn't in building bicycle frames himself anymore. In the same way when I met Ernesto Colnago twenty years ago at his house in Milan, you could see that the days of him picking up tools were long gone. But both Dario and Ernesto created powerful legacies that could and would endure long after their own days gripping a welding torch. In Dario's case he was lucky to have a quiet, introspective partner called Pietro, who though preferring to live in Dario's long shadow, actually had skills and art to compliment and rival the great man himself.
Some commentators assumed when Dario died that Pegoretti would not continue. But that would be to ignore two things:
Firstly – Dario had been in poor health for many years and had long taken a step back from the physical aspects associated with custom-frame building, finishing and painting.
And secondly – that behind every Pegoretti was actually two creative forces – Dario and Pietro.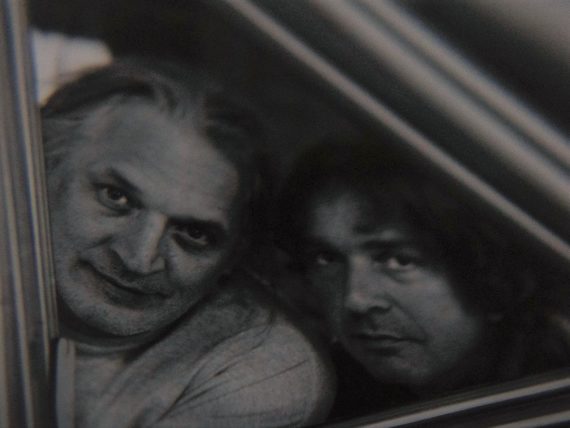 Dario and Pietro worked together for 20 years before Dario's death in 2018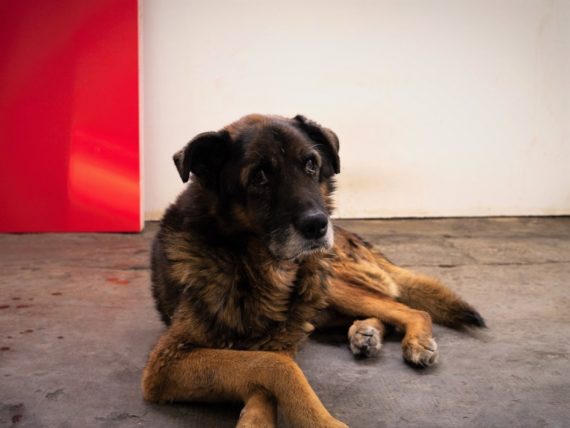 They found Jack the dog 13 years ago in Croatia - Jack just died after Dario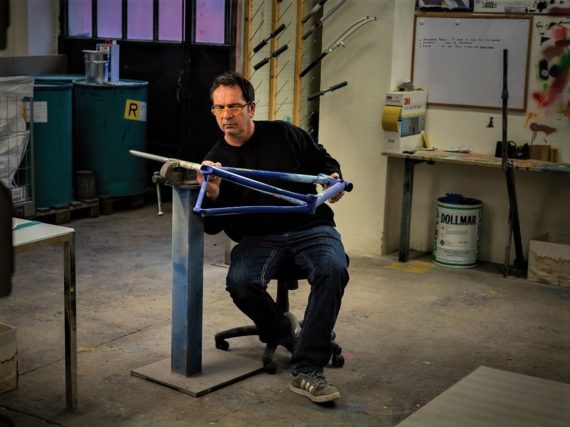 And then there was one - Pietro is the creative and technical lead at Pegoretti
"Pietro, though preferring to live in Dario's long long shadow, actually had skills and art to compliment and rival the great man himself"
The Pegoretti Bottega
The vibrant Pegoretti Bottega Ethos has always been an intersection of high-art, music and artisan custom bicycle building. No other bike builder ever has or ever likely will, connect these dots in quite the same way as Dario and Pietro. For them bike-building is intrinsically a creative and expressive process. Technical design and flawless execution a necessary but not sufficient criteria for the perfect bike. They need to have been inspired on the journey. On the sliding spectrum of bike-production possibilities – from mass-production on a trading estate in China, all the way to tiny homegrown custom builders like Seven, Passoni, No22 etc, Pegoretti is still an outlier in terms of process and intent. 'Peg-Heads' know this of course and are addicted to the company and drawn to the mythology – even more since Dario died in August of last year after locking up the Bottega for the day - read After Dario by Aaron Guy Leroux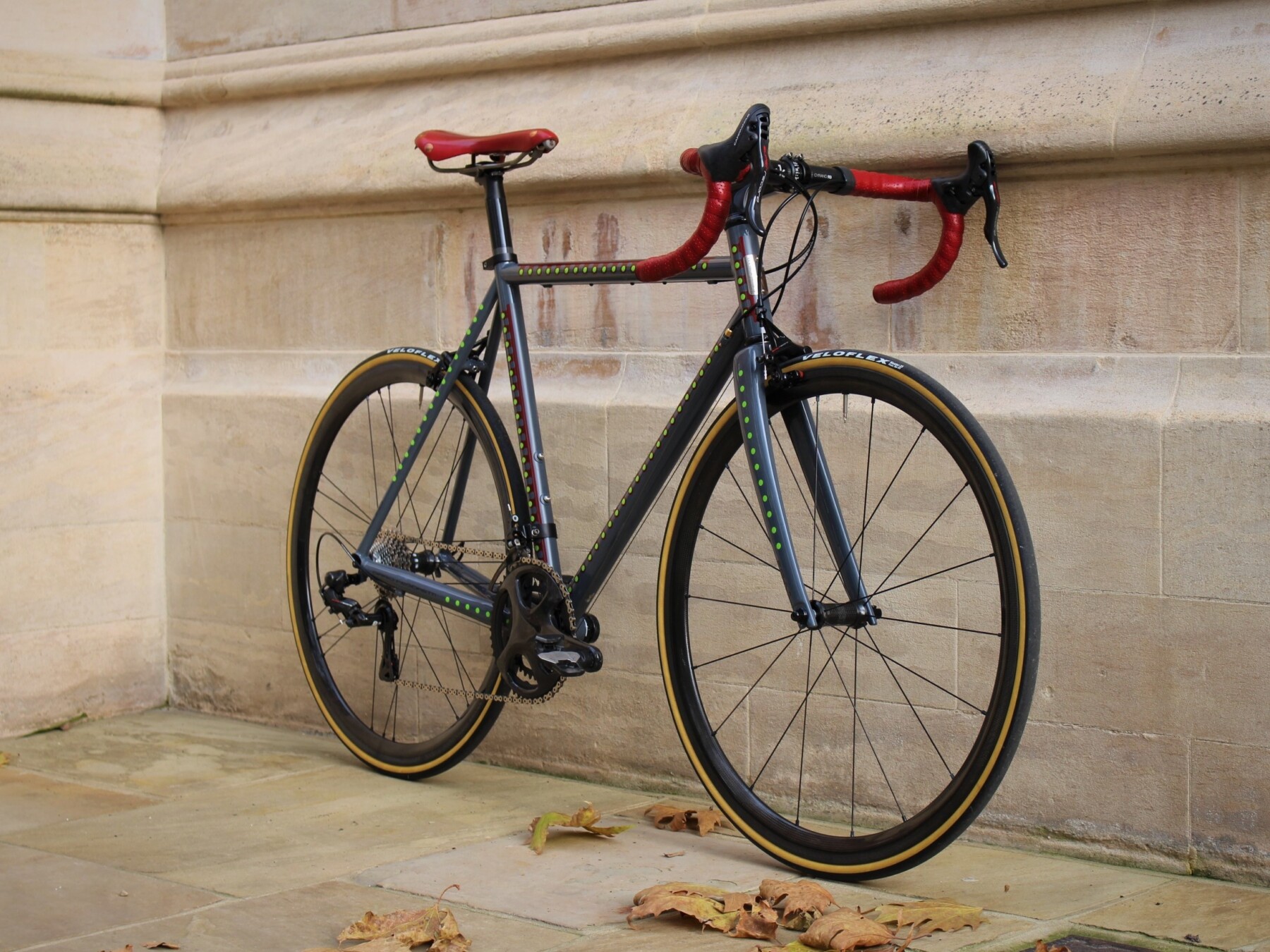 Pegoretti are quite peerless at what they do
Dario, Richard Sachs, Ben Serotta and Andy Warhol
I realise that I am meant to be reviewing Pegoretti's new frame/bike, and I haven't even mentioned it yet. But it is impossible to contextualise this one new bike until we review the passion and devotion that Pegoretti have accidentally cultivated in the last quarter of a century. Even the great Richard Sachs – the most likely and obvious comparison to Pegoretti - is actually dissimilar. Whilst both are united in: long waiting lists, a unique and reciprocal relationship with Columbus (they collaborated in 2004 with Columbus to produce the ultimate 21st century steel tubeset for perfectionist artisans).
They are dissimilar in the sense that Sachs' singular skill is in his ability to conjure technical perfection every single day at his bench. He is the complete perfectionist technician. But that was never going to be enough for either Dario or Pietro. They were creatively restless souls more likely to be moved and motivated by Jean-Michel Basquiat , Mark Rothko or Frank Zappa. Ben Serotta often talked to me about a planned collaboration with Dario and Pietro. It never happened – probably because Ben at his heart is a restless technologist and designer – and one of the best. But the Pegoretti Bottega represents something very different – an Andy Warhol club-house crucible whose chosen canvas is Pegoretti originated Columbus tubing.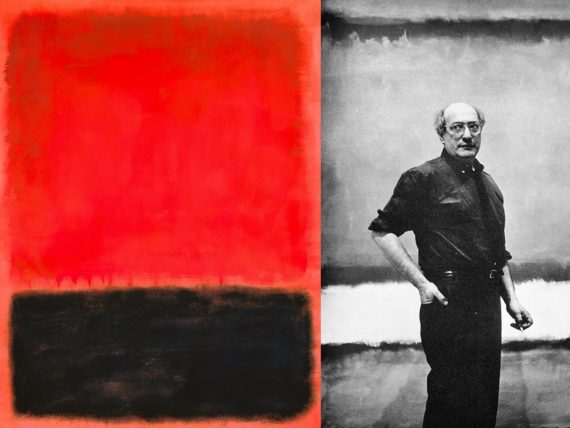 Mark Rothko is a huge Dario and Pietro influence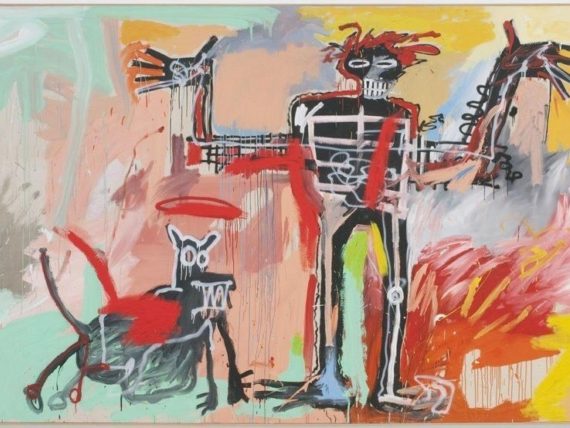 As is Jean-Michel Basquiat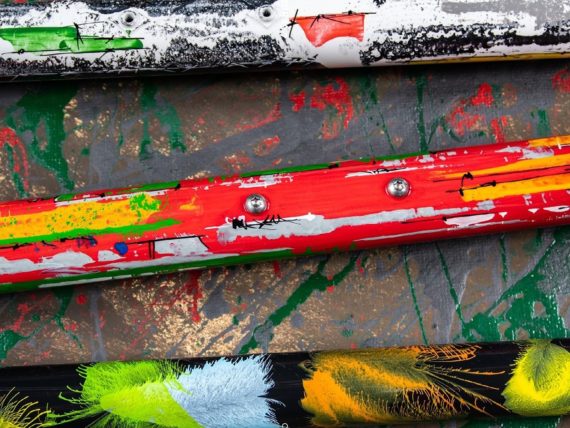 Pegoretti's handwriting is unique and distinctive
"Dario Pegoretti has forgotten more than any of us here will ever know"
Pegoretti Round
The Pegoretti Round is his ensemble's tribute to their loved mentor and colleague. 'Round' incidentally was Dario's nickname and sign-off.
The powerful, engaged and lovely (I was luckily enough to have dinner with them) International Pegoretti Community were suggesting to Pietro that there was a space in the range for a bike that had the pace and performance of the Pegoretti Mxxxxxo but with the added sophistication and ride quality of XC stainless-steel. The project required the design and innovation of 3D-printed drop-outs, seat, chainstays and brake-bridge. Since every Columbus tube is completely personal to Pegoretti it involved exhaustive iterative drafting and testing to achieve the desired performance envelope.
Masters Of The Flame
The beauty of only working with one material is the experience and focus you can bring to the subject. Pegoretti and Richard Sachs know more about steel, and especially Italian steel, than anyone else on the planet. Both also share a symbiotic relationship with the iconic house of Columbus - they learn and innovate with and from each other.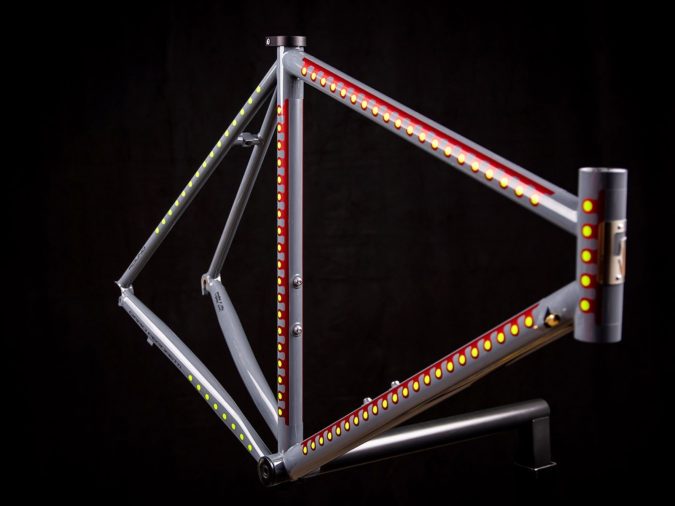 The iconic Texas Flood graphic is the Pegoretti workshop's tribute to Dario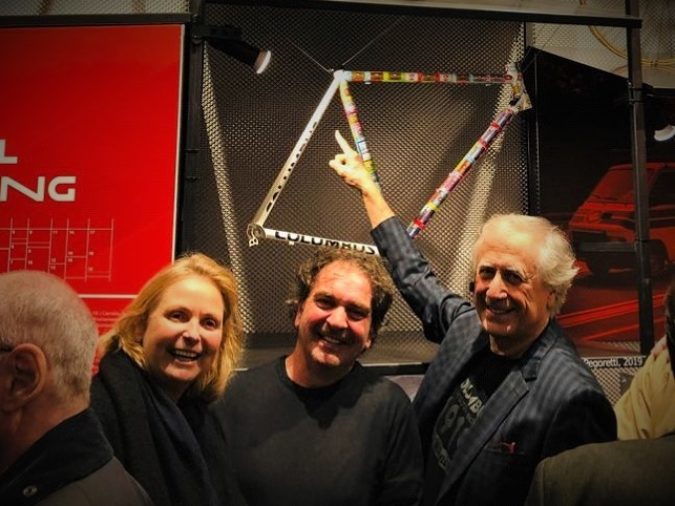 Cristina and Pietro with Antonio Columbus - with a frame they recently made for him
Round v's Responsorium

Both the Respo and Round use Columbus XCR tubing stainless steel tubing and share the same custom-butted front-triangle. Where the Round differs is the rear-triangle power-transfer centre - the Respo uses 24mm chainstays and the Round uses 31.7mm whoppers at their widest! The maxed-out theme even extends to the seatstays where the Round trumps the Respo 18mm to 16mm. The butting profiles and internal tube diameters are also different between the two frames - no stone left un-turned to ensure that high-torque inputs at the crank don't create torsional deflection in the drive-chain. Very simple.
No Time For A Novice
The XCR stainless-steel was innovated by Columbus twelve years ago and was a huge leap forward in steel technology at the time. As far as I know XCR is still the only seamless cold-drawn stainless tube-set in the world. It is pretty remarkable stuff with superior weight/stiffness numbers than regular steel or aluminium. On a granular level XCR's martenistic structure provides a distinctive ride characteristic compared with other materials and even other fine grades of steel - see riding notes below.
Stainless steel is notoriously difficult to work and weld. It demands experience far beyond the reach of a journeyman craftsman to do it justice. Dario's Bottega saw an endless pilgrimage of accomplished apprentice frame-builders from all over the globe, looking some of the legendary man's famous technical gold-dust. Dario never taught anyone - he showed once or twice with honesty and openness and from that point you could develop the necessary skills or not. He was a master-craftsman at the height of his powers - not a baby-sitter.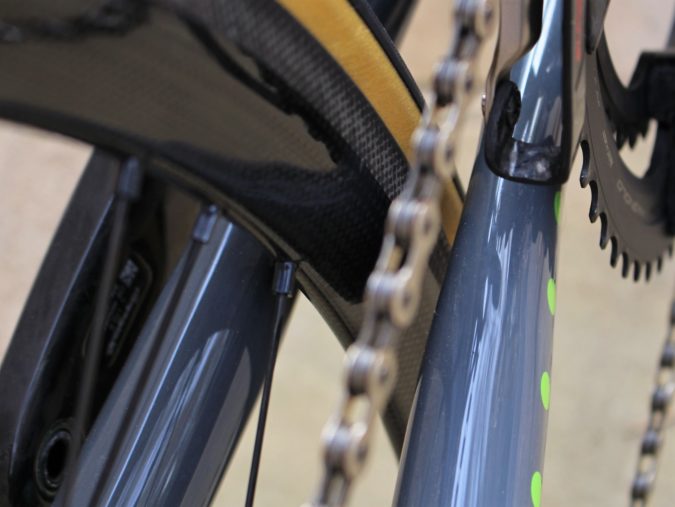 This is what 31.7mm stainless steel chainstays look like!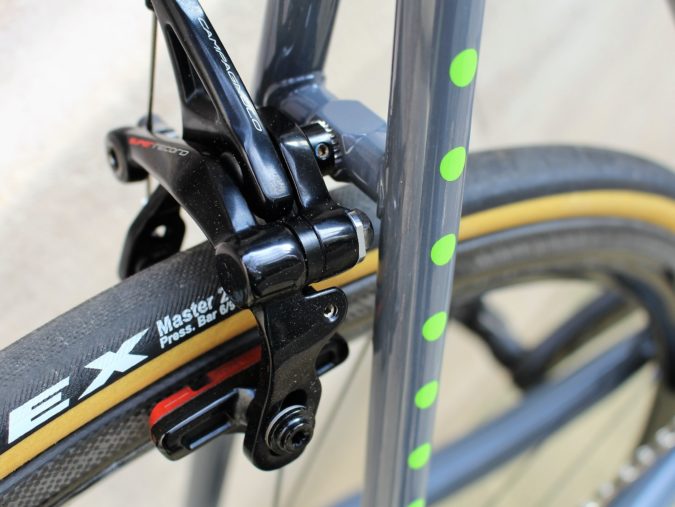 18mm seat-stays compared to 16mm for Responsorium
Texas Flood
The Texas Flood Round graphic was created as a homage by Pietro - but inspired by Dario Pegoretti's love of Stevie Ray Vaughan, the city of Austin, Texas, USA and a colourful cowboy belt brought in the city. Round will be launched for spring summer 2020 in Texas Flood only - Pegoretti's gloriously free-form Ciavete will be available for delivery from autumn of next year.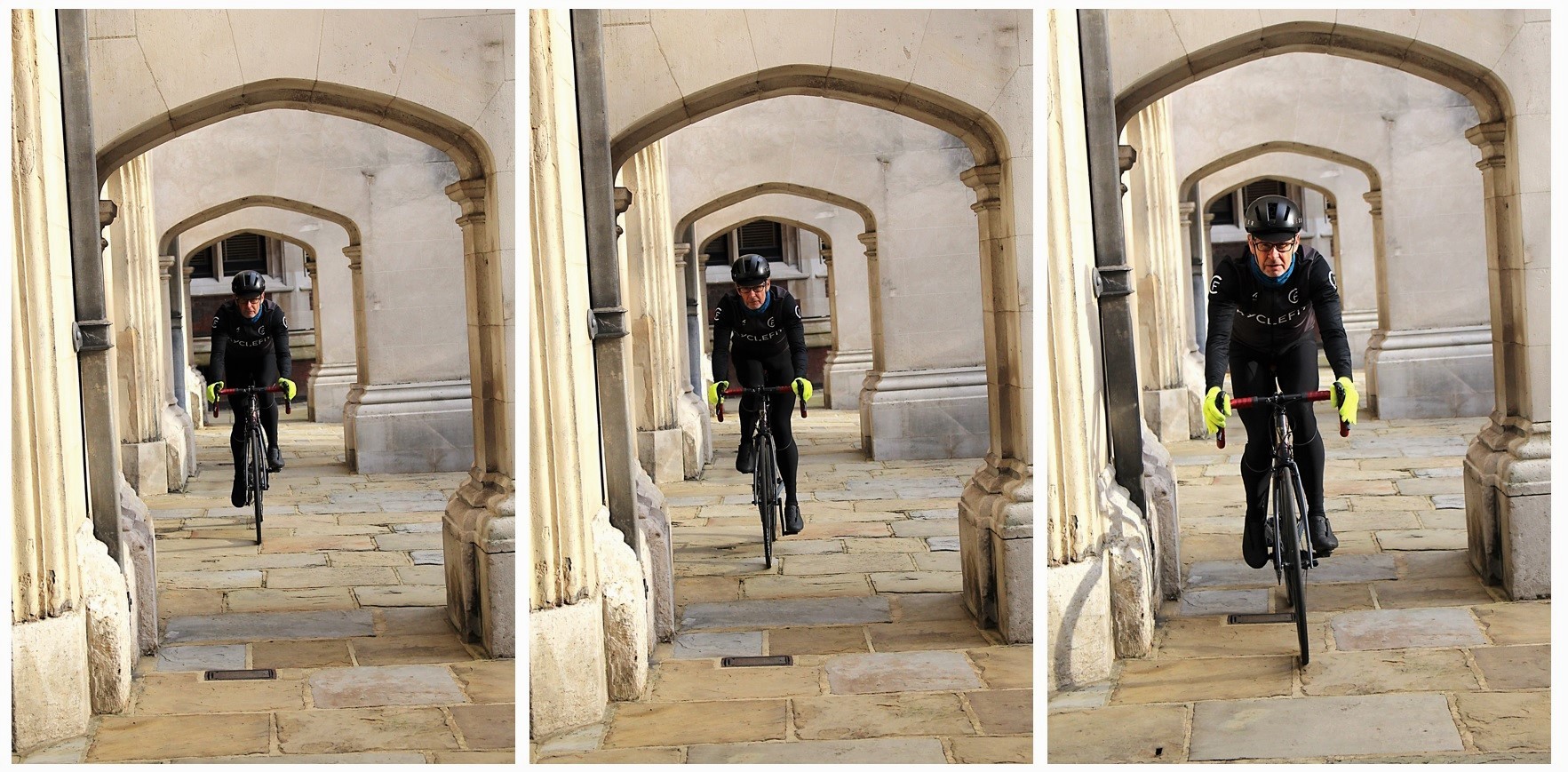 "Dario's Bottega saw an endless pilgrimage of accomplished apprentice frame-builders from all over the globe, looking some of the legendary man's famous technical gold-dust"
Il Giro d'Pegoretti - More Signal, Less Noise
In a previous incarnation of myself I used to work in independent music production. In the early 1990's the music industry was under considerable pressure to digitise the recording and consumption of music, in the name of technical progress. My cynical opinion at the time was that it wanted an excuse to break rubbish new storage formats - DAT, Mini-Disc etc, to force us to re-purchase our album back catalogues. I remember a conference where the row blew up - it was amusing to me, because in our control-rooms there was, and probably still is, a huge demand for old 60's and 70's valve compressors, EQ and outboard effects. Not only that but we would go from mixing to mastering and inevitably EQ an entire album with some ancient valve-driven contraption that cost as much as a family car. Why? Because the more we cleaned up the background analogue 'noise' of tape, mixing-console, instruments, life etc, the worse the signal (music) seemed to sound? Sticking the entire track through some old valve EQ warmed it up and smoothed off the brutal binary edges. Or so we thought at the time. I am sure you can see where I am going with this?
Vinyl, Leica & Pegoretti
You can measure, record, compare and technically conclude as much as you care to. But ultimately things need to taste nice and be intrinsically uplifting to experience. Our senses are not binary or digital, they are very analogue and attached to a highly subjective and often fallible human consciousness.
Pegoretti isn't trying to make bicycles for the whole world. They are dedicating themselves to a tiny self-selecting group of epicurean individuals, for whom pure sensation and aesthetic integrity are almost everything. It is a very happy accident that they can mix this with their passion for cycling. Having spoken to many of them and also examining my own motives for being drawn moth-like to the flame of this tiny workshop in Verona, I can conclude a few things:

A Pegoretti owner is more likely to prefer a Leica M3 to an iPhone, vinyl LP's to Spotify and a fountain-pen to a biro.
Precisely because they confer tactile sensations and results that comes from exemplary design
Surley none of us believes that Spotify actually sounds great? We use it because it is fast, convenient and the contemporary zeitgeist - inertia over aspiration.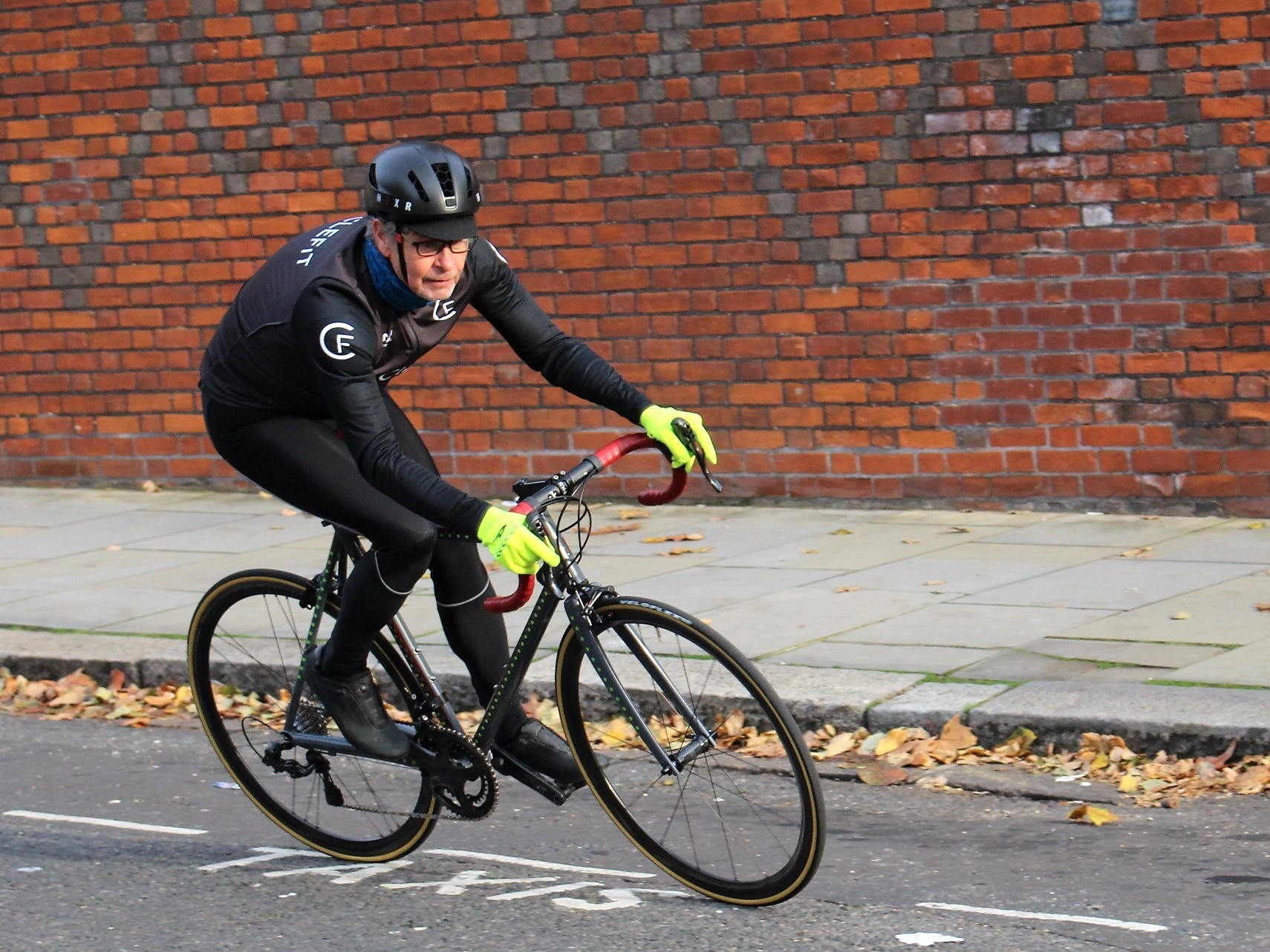 Tipping in on a drying line, on the only Pegoretti Round in the world.
In bocca al lupo
Stepping out into the weak autumn sunshine as the first person in the world to ride a Pegoretti Round (built up at Cyclefit), felt very special indeed. The build is entirely appropriate - Campagnolo 12 Super-Record with titanium BB axle and ceramic bearings and 2020 Campag Bora wheels with 25mm Veloflex Master tyres, with the whole bike weighing a real-world 7.5kg. I raced with Campagnolo for twenty years, and have always had an ergonomic preference for the positive utilisation of the human opposable thumb in shifting. Just what were Shimano thinking putting those two sodding buttons so close together? The 12sp SR iteration has all the high-function operation that we have always loved but with an even more beautiful Robin Jones percussive sound-track. I am sure someone at Campagnolo tunes the acoustics of these high-end groupsets so each one is pitch-perfect before it leaves the factory? If Pegoretti's intention is to flood the rider with positive sensations, rather than than insulate them from negative ones, then they have succeeded. No need for suspension or 32mm tyres to tame oversize carbon or huge power of disc-brakes - directness and connectedness are key themes to enjoying your Pegoretti. Every pedal stroke is a static charge released along the world's most highly-tuned chainstays into soft Veloflex latex and the elevated joy that brings some of us.
Tuning Fork Tension
There is a tuning-fork metallic tension strung into the assembly of Pegoretti's expensive tubes, even under moderate power-inputs. Up the pace and the comic-book seat and chain stays generate syntactical transmission with a lack of drama - Pietro obviously mastered the maths with Columbus to get this level of finesse - a perfect equivalence of power, control and rider-resonance. Move the dial into attack mode around Lincolns Inn Fields - Jules wants the apex hit harder and stronger for the pictures - and the Round is completely in its element. Criterium riding is in Pegoretti's, Lincoln's Inn and my own DNA - this makes it trivially easy to mentally move aside the Peg's unique rarity and value, and instead push line and grip a little more. In its beating heart the Pegoretti Round is a well crafted race bike, and the breeding simmers pleasingly close to the surface in moments like this. Sure I don't want to be the first person in the world to crash the Round, as well as the first person to ride it, and I know for a fact Jules would keep clicking like a pro, but equally it doesn't hold me back. It is an expensive bike for many reasons beyond its art scarcity and reputation; it is an expensive bike because it is incredibly well conceived and made from the world's most highly innovated and sophisticated stainless tubing.
Whats's not to like?
Is there anything I would change or do differently? On the frame and elegant Pegoretti Falz fork - absolutely not. They are a master-class of light-touch finesse and performance. If I had to point fingers - personally I found the Brooks saddle a little slippery and lacking support. Generally speaking I have pitched my tent firmly in the disc camp these days - my one caveat has always been a one-off classic build such as this. Even so if this was my bike, I would not be using a carbon rim - I am over braking directly on to carbon, I choose not to do that anymore. My preferred wheel-choice here would be Chris King hubs, 32h Ambrosio Excellence rims and DT Competition spokes, and an adult conversation with my master wheel-builder as to how I want my wheels to ride.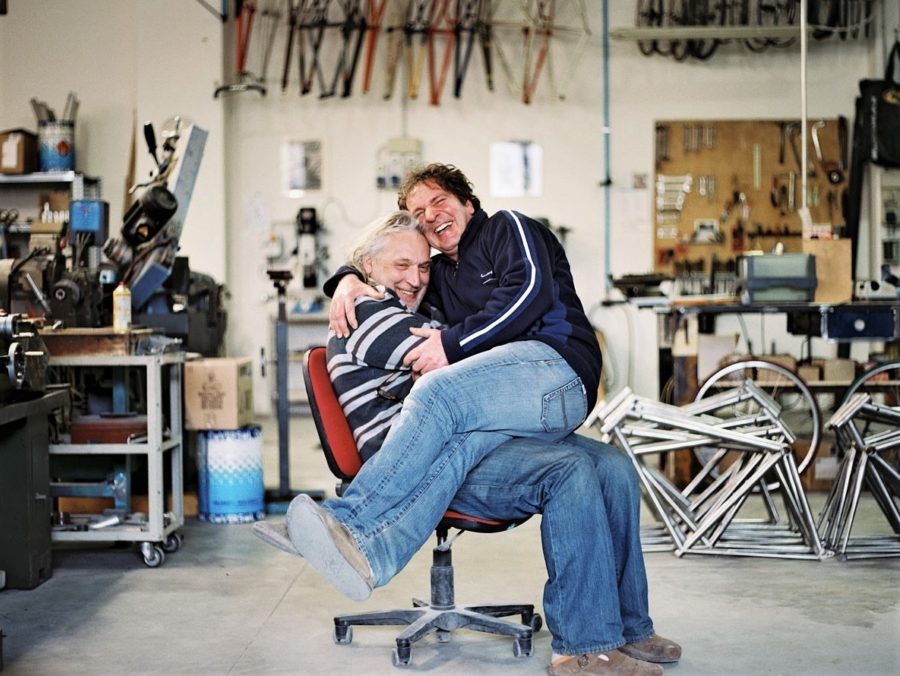 A rare picture of Dario and Pietro - messing around in Pegoretti Bottega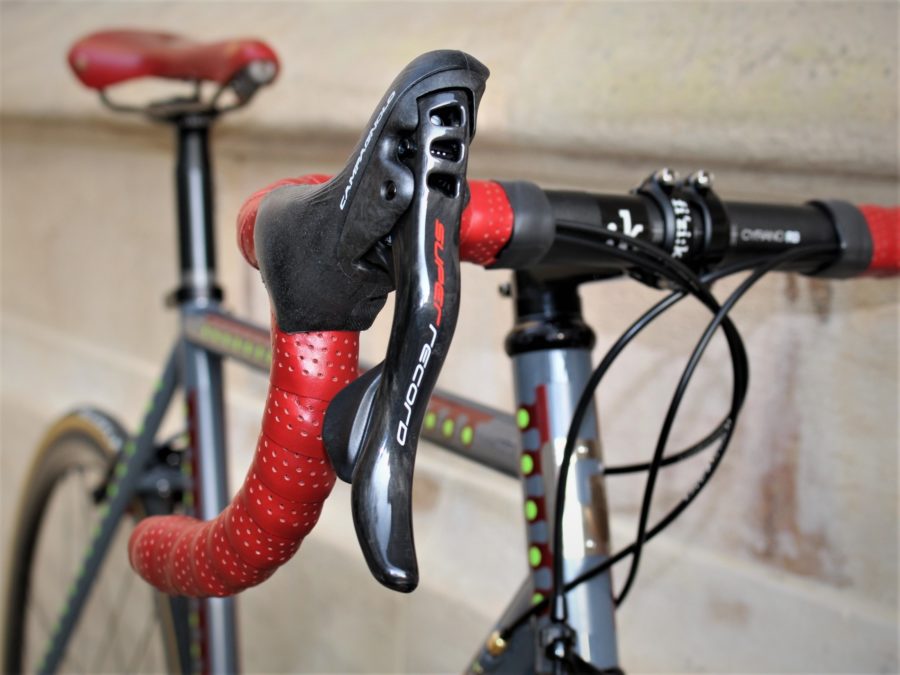 And the bike conceived in Dario's memory. A bike with an oversized heart and soul. A modern masterpiece
Lunga Vita Pegoretti
The day after Dario died Pietro went to work in the Pegoretti Bottega (workshop). I am sure he was driven by many instincts, maybe loyalty to Dario and the brand they created together, and the work and what it stands for. But also surely the more prosaic reason - he is a craftsman, a technician and an artist and there was work in progress that needed to be accomplished. Nobody knew or thought about succession or legacy it seems with Pegoretti, but surely to have any chance of surviving the little band of craftsman that flew under the Pegoretti banner would need to start by putting one foot in front of the other in order to finally walk out of their mentor's long shadow? Pegoretti unveiled the Round at The Rouleur Classic show. We were tasked with assembling the bike for him. He gave us very detailed instructions about every detail of the build.
When he arrived in the UK it was like he was emerging blinking from the Bottega for the first time in twenty years. I don't think I have ever met anyone who has transmitted quite that sheer perfectionism and engagement in their work.
Well, you can breathe out again Pietro - the Pegoretti Round is a masterpiece and your friend would be proud. As a pure racing bicycle it is as near to a thoroughbred as anything I have ever ridden in twenty five years. It has a purity and plagency to match Dario's booming life-force. Bravo Pietro. Bravo.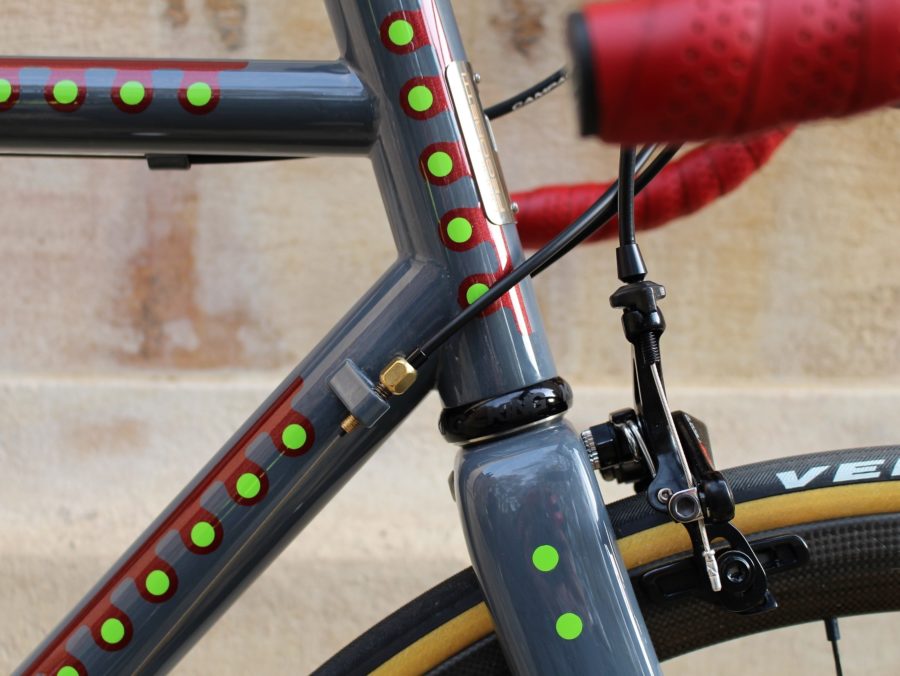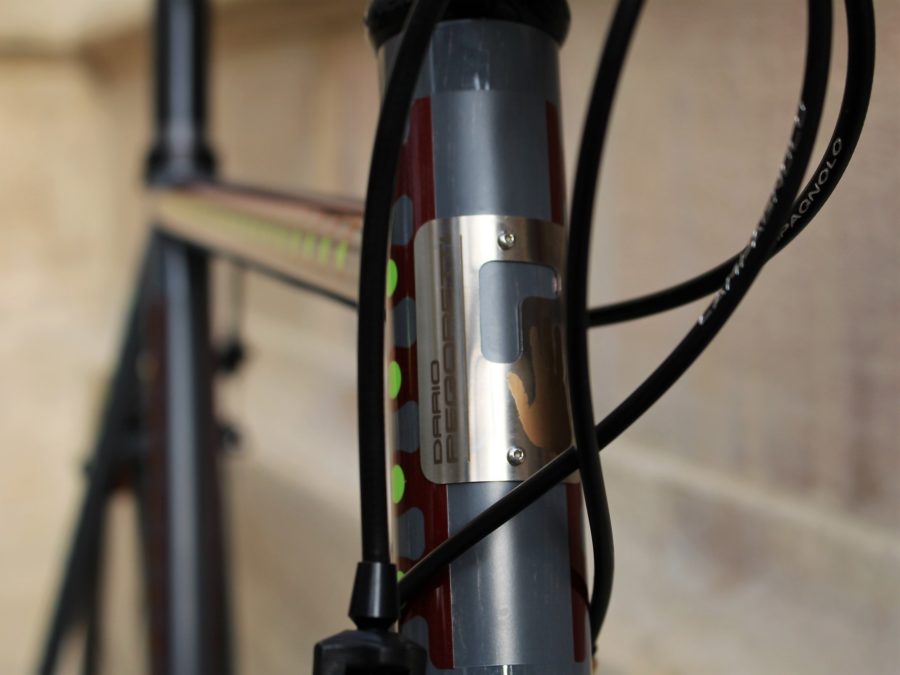 For A Select Few
For a select few - it really doesn't matter that a 1960's Leica has a lower pixel count than a modern digital camera. Or that digitally stored music has a higher bandwidth compared to vinyl. Or even that a conventional mechanical watch loses or gains a few seconds in comparison to its digital successor. The beauty is in the tactile interface on every sensory level. The connection AND the function make us happy. The Pegoretti Round presses all these buttons, whilst at the same time giving away very little in absolute performance other than disc-brakes.
As a work of art the Round is genuinely personal, complex and contemporary. I am not sure if the statement chainstays add much to the ride (I am pretty sure they do) but they made happy every time I looked down and saw their sculpted form. And they certainly do not result in any harshness of lack of compliance, even on slim 25c tyres.
In truth, there are many bikes out there that can match the Pegoretti pedal-to-pedal in terms of function and performance. But I don't know of a damn one that made so feel alive on the journey in terms of sight, sound and feel. Jesus Christ it is a lovely, lovely thing that would made me stare every time I passed it. It has gone now to someone else. I hope they love it as much as me.
A Pegoretti Case Study - Guy Andrews (Rouleur Founder)
I reached out to our good friend and ex-team mate, Guy Andrews when writing this piece. I thought he would understand more than most the analogue tactile touch-points that I was referencing with Pegoretti in a modern world - Leica, vinyl, etc. I asked him if I could print his eloquent and erudite response in this piece. Thankfully he said yes as long as quoted him verbatim and unredacted. Here he is pure and undiluted - Words by Guy Andrews - Beautiful images by Taz Darling. Thank you both.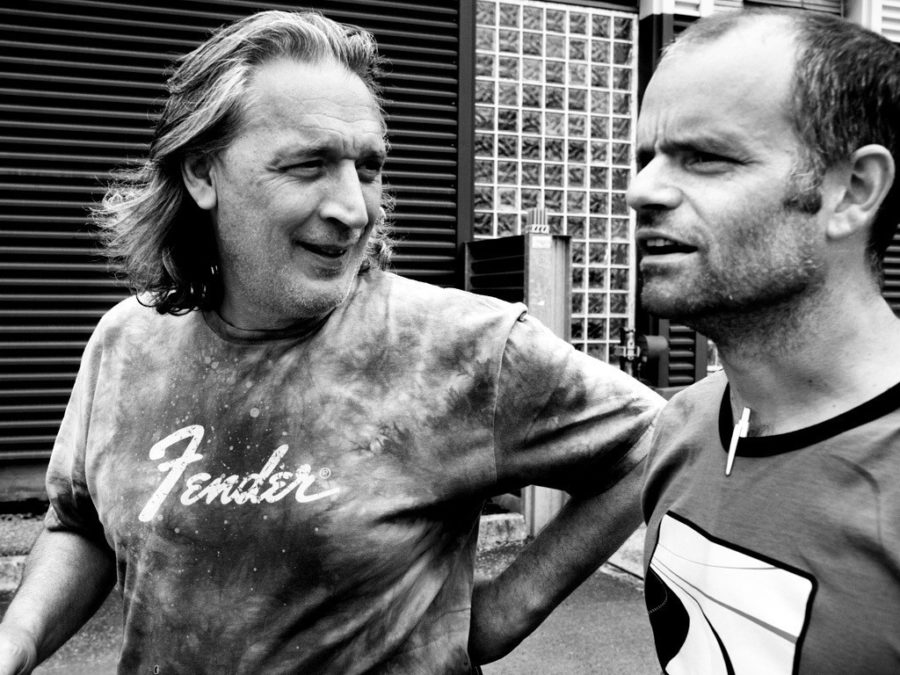 Dario Pegoretti with Guy Andrews 2006 - picture by Taz Darling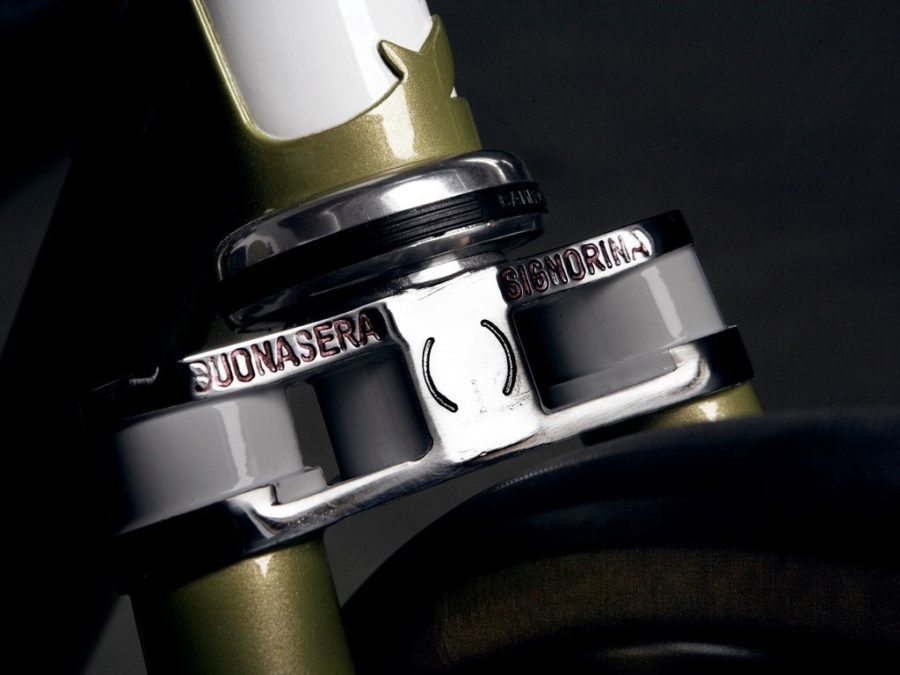 "I have:
A Pegoretti. It's a track bike.

Leica M6 and film, because it's precious to use and I love waiting for the film to come back. It's not better, just different (although I have borrowed Taz's Leica MP digi one once or twice and it's very good ;-)

1973 Selmer Mk VI saxophone

Acoustic guitar

Vinyl (just bought a new deck to replace the 30 year old one)

Wind up watch

No Garmin, Strava, Zwift, Power meter or post ride recovery drinks

Fig rolls and water

Cable gears

Disc brakes are for people who use shit tyres and ride in the rain (I do neither)

Tubulars (obvs)

Deep section wheels are a marketing con. Especially at the speeds I ride at.

What's Spotify?

I have started riding gravel a bit though, on a cross bike mind. And it has cantis.

I probably need a cyclefit though ;-)

I'm such a wanker.

Gx"